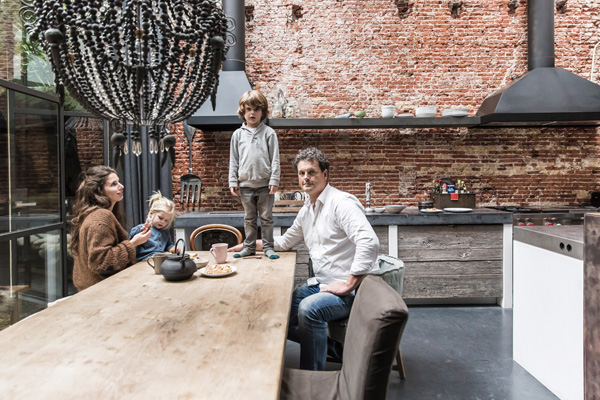 Hello to you! Did you all have a nice weekend? It seems ages that I shared an Interiors Crush with you so today's feature is extra special. There are of course many, many gorgeous lofts out there – remember the London loft or the one in Barcelona I recently featured?
Hold on to your hats as today's original Amsterdam warehouse is particularly impressive with it's boho industrial vibe beautifully captured by Louise Desrosiers.
The space centres around an unusual enclosed patio garden from which light filters into the rest of the house through huge industrial style windows. A ginormous exposed brick wall sets the tone for the mix-and-match interior with antiques and flea market finds giving a relaxed atmosphere.
The colour palette is all earthy with emphasis on natural textures like rough, old wood, animal hides and weathered metal. Interestingly, there are no pops of colour, hardly any painted surfaces and no bling to speak of with the only concession being the polished concrete floor. A totally harmonious space, befitting of the arty Jordaan neighbourhood where Rembrandt spent the last few years of his life.
I'm rather envious of the owners work/life set up as interior designer Marius runs his business Flow from one side of the building while wife Emily designs beautiful organic kids clothes for Gray Label in her studio on the other side. I imagine they romantically meet for lunch on the patio or in the open-plan kitchen under the impressive black clay chandelier, handmade in Africa, to share a spot of organic goodies. *Sigh*
I bet the kids are having a ball in this space chasing each other, bike racing and hiding in their tipee.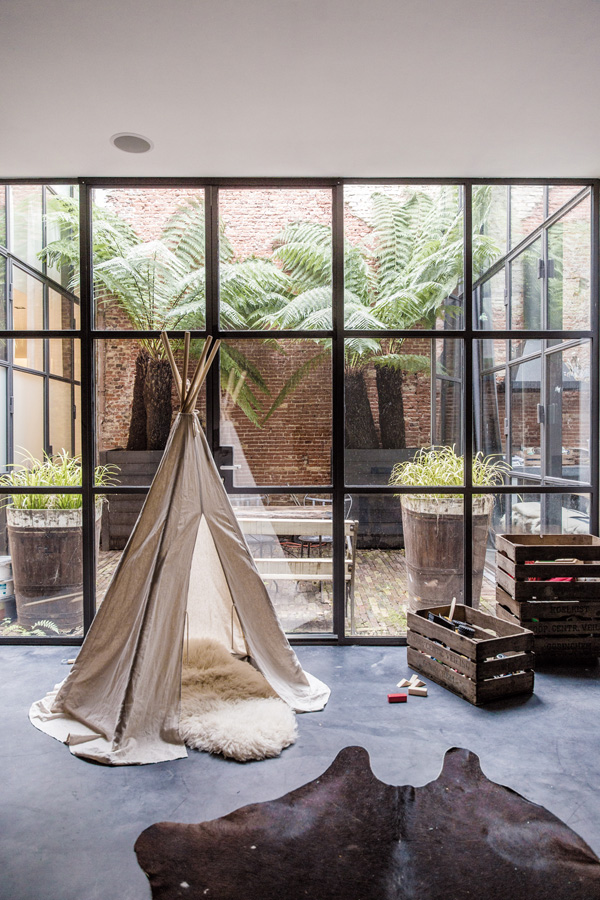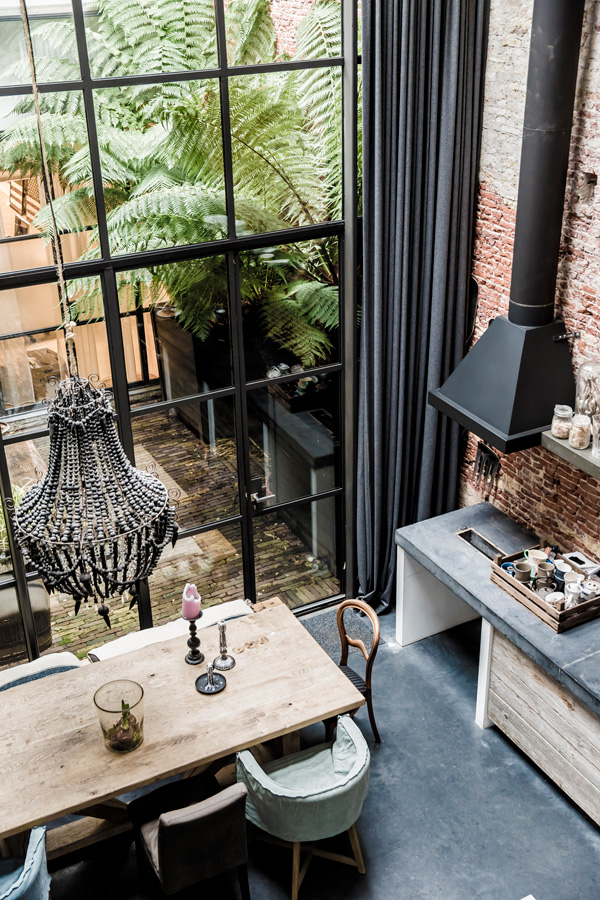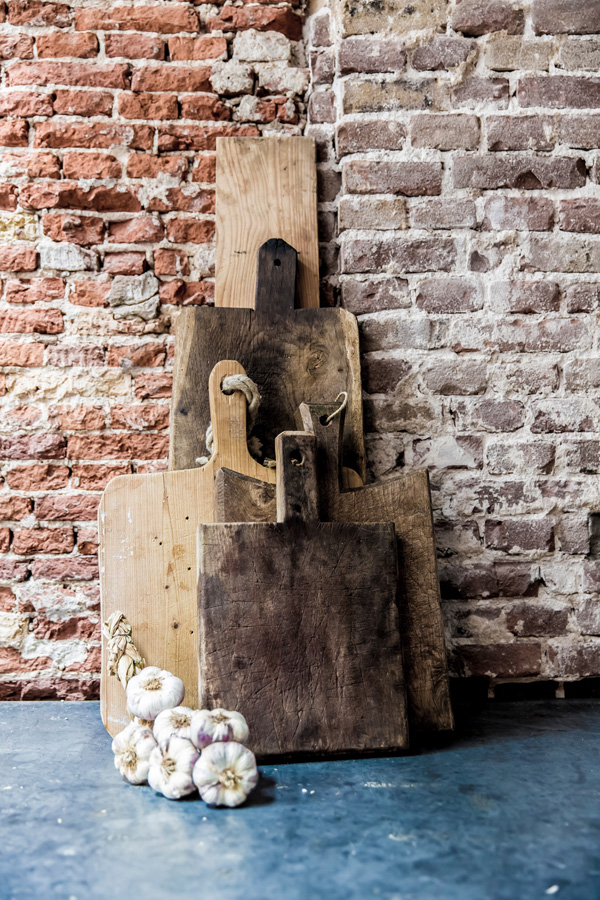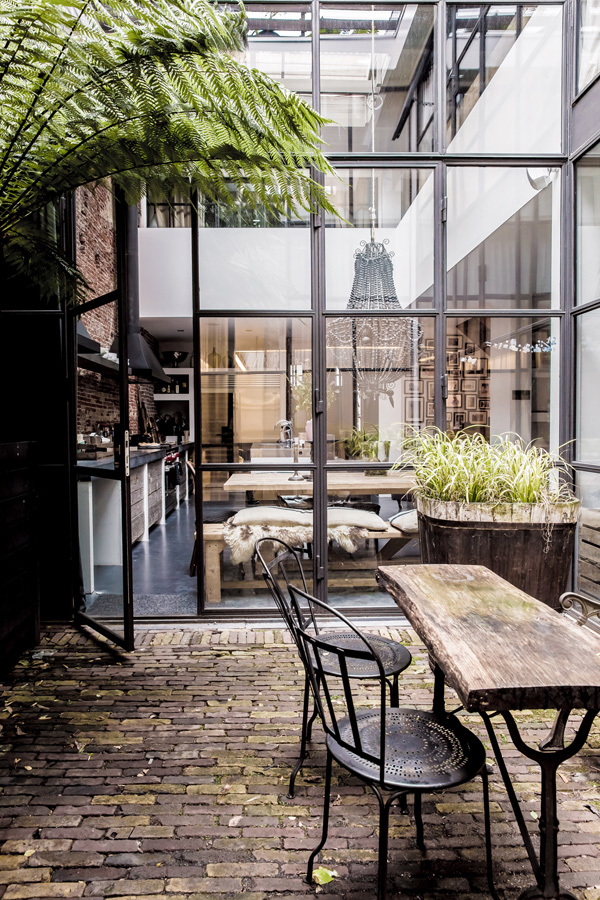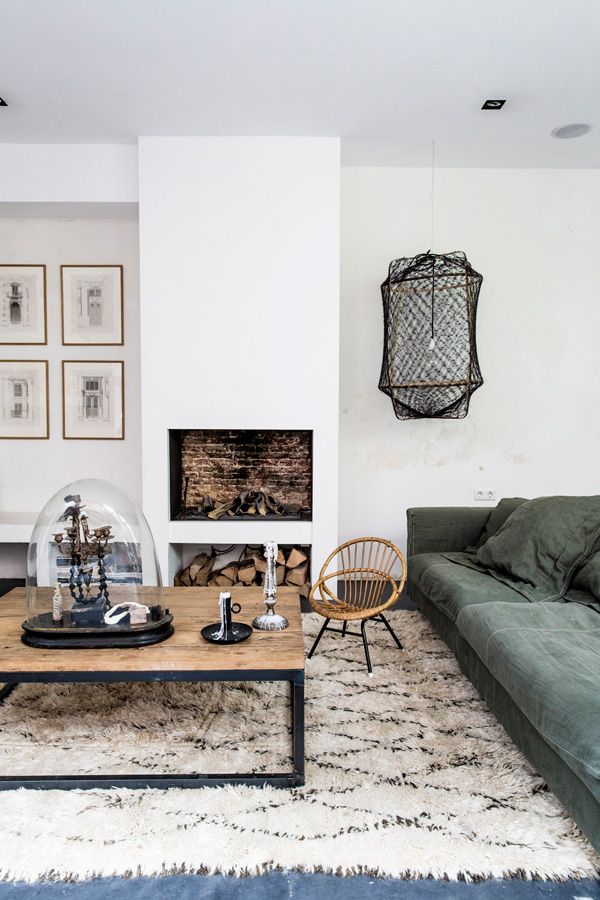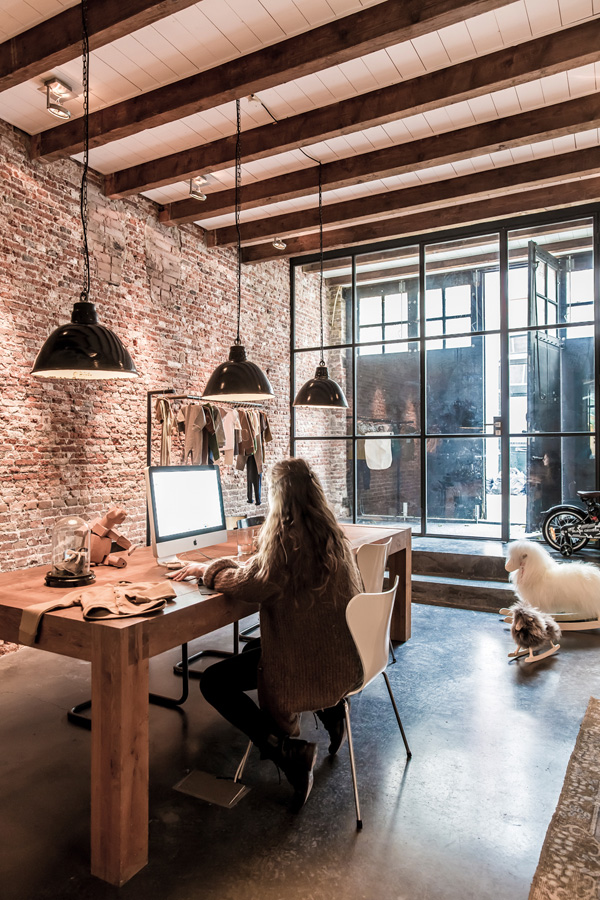 MORE INFORMATION | Flow & Gray Label
VIA | Milk Magazine
PHOTOGRAPHY | Louise Desrosiers

Follow Stylejuicer with Bloglovin