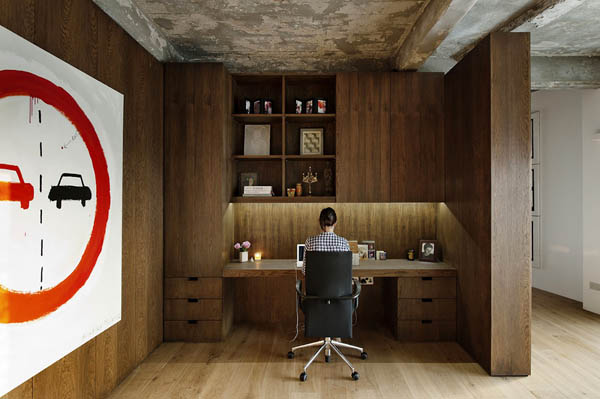 Hey, that's me! There at the desk! What you didn't recognize me? Well, a girl can dream, can't she. What a fabulous space for a home office!? I'm sure I'd produce much better work in such an environment or maybe I'd just get distracted stroking the beautiful cupboards and desk.
I love the fact that even though this is a big industrial loft in London's East End architect William Tozer has managed to create intimate cosy spaces for the needs of a modern lifestyle. Artworks are deliberately placed and fit perfectly with the sourroundings. Where else would you be able to display a 2x2m painted street sign but in a space that's reminscent of a gallery.
You've probably guessed but the home office is my favourite spot. It's a great example of how in-built custom made furniture in sexy, smooth, dark wood and rough, exposed concrete can sit happily together creating a special atmosphere of luxury urban living.
Kitchen, dining and living area are all open-plan and expose more industrial details like pipework and open shelving. But the best bit has to be the panoramic views of the city and the wrap-around terrace connecting to the outside and the urban environment.
A proper Interiors Crush!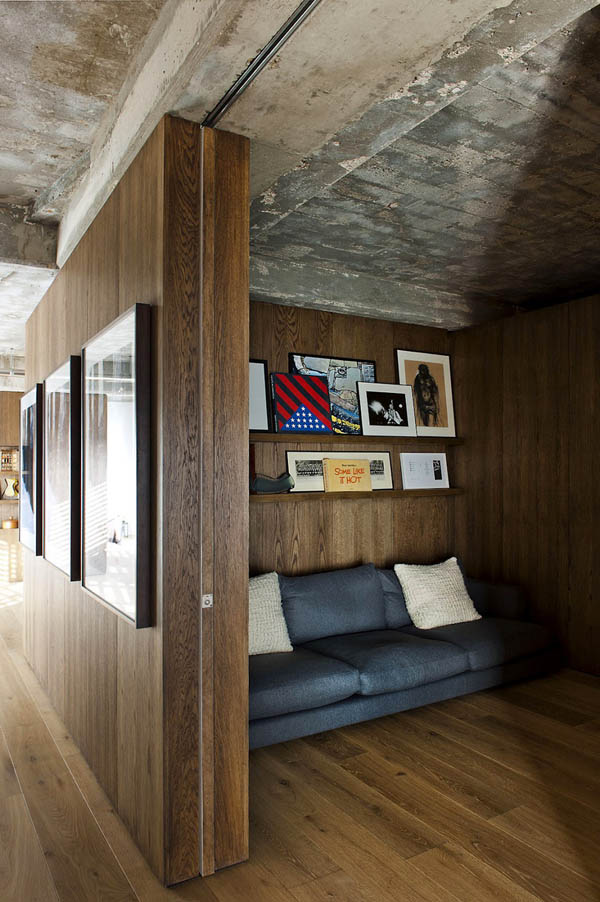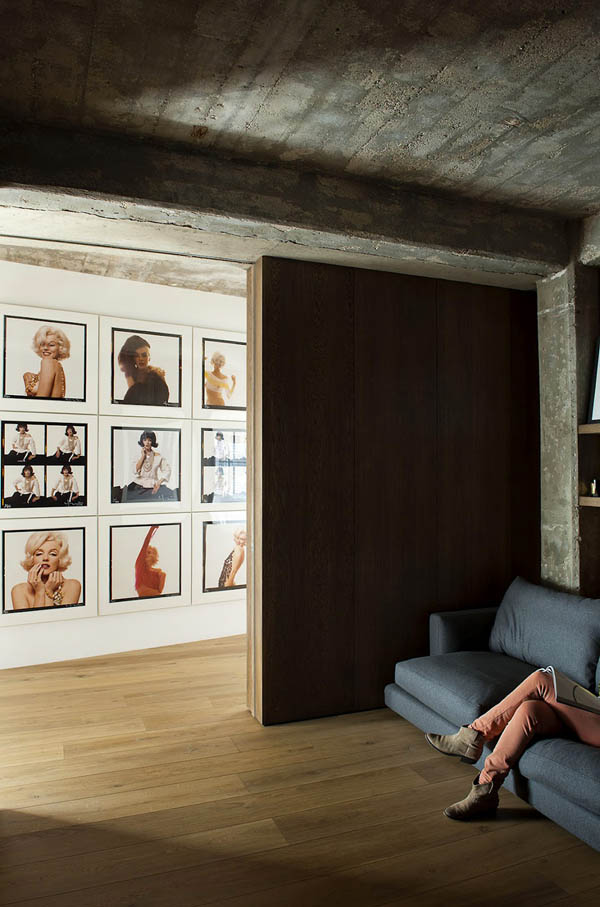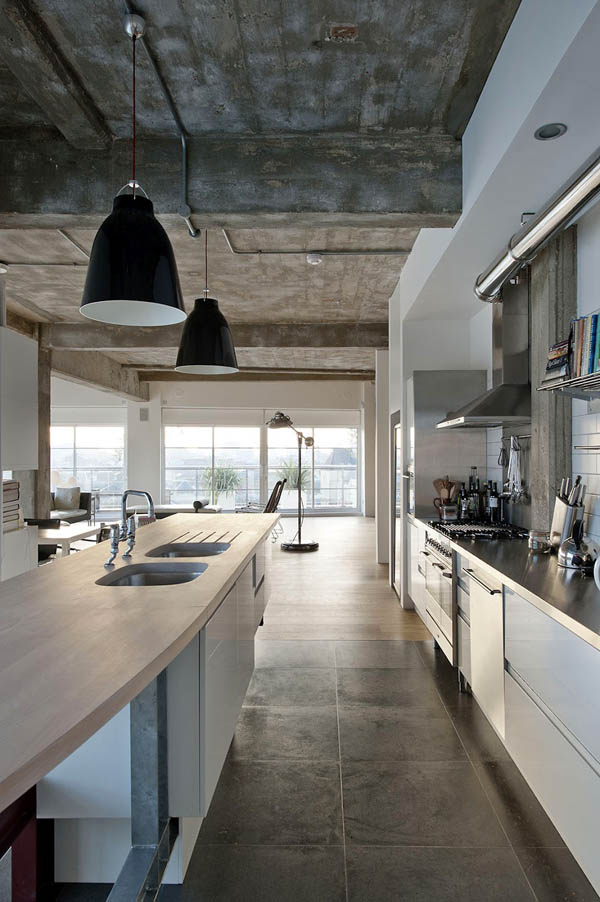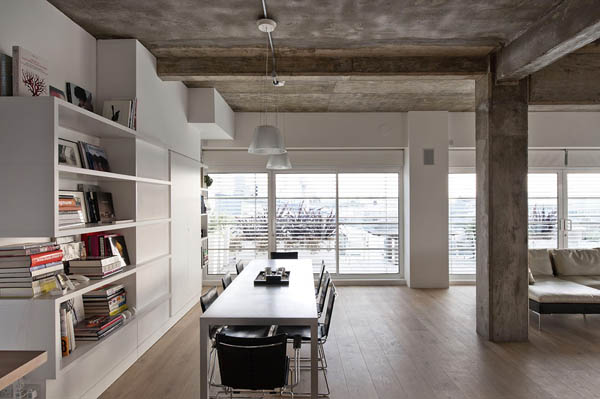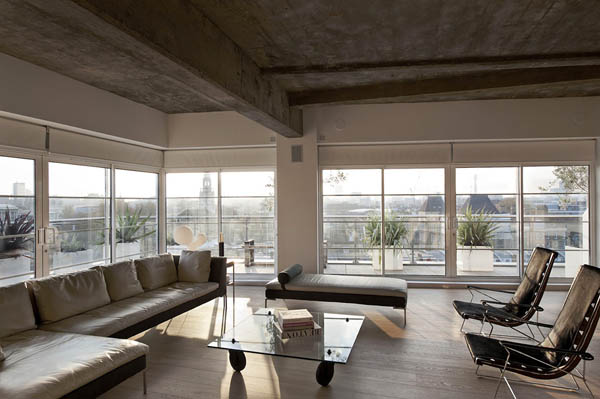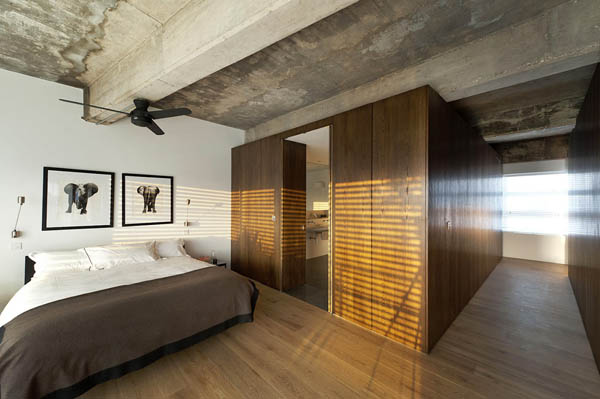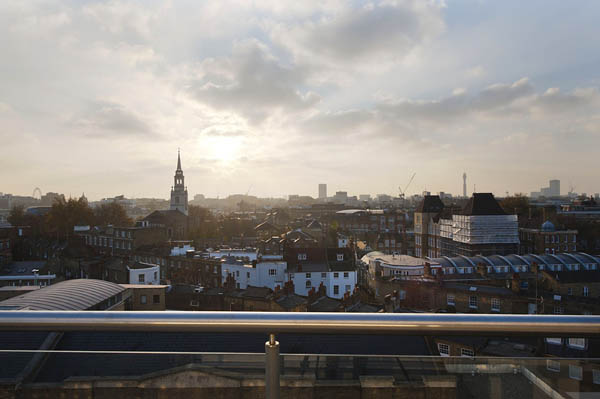 MORE INFORMATION & PHOTOGRAPHY | William Tozer Architect

Follow Stylejuicer with Bloglovin