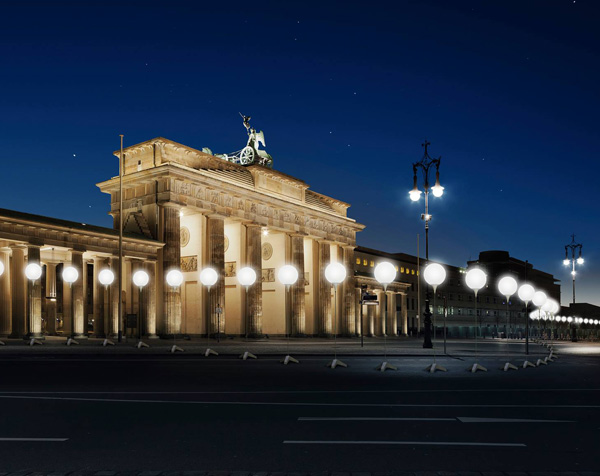 I'm not from Berlin and for a long time during my adolescence the city was a tricky place to get to. I remember seemingly never-ending car journeys on a bumpy motorway with nothing but fields to look at and old-fashioned garages selling dodgy food. And then it happened: The Wall came down. Just like that. David Hasselhoff danced on the debris and sang 'Looking for freedom' and we were one united Germany.
To commemorate 25 years since the fall of the Berlin Wall light artist and designer Christopher Bauder and his filmmaker brother Marc came up with a simple, beautiful, profound and spectacular concept. For 48hrs the Berlin Wall will be brought back to life, dividing the city with an installation of illuminated 11-foot-high white balloons along the original path of the Wall. Just reading about it gives me goose bumps and I wish I could be there.
The 'Lichtgrenze' – the border of light – will go up over night, just like the original wall that was first constructed out of barbed wire before being replaced with concrete slabs. It'll be up for two days and nights from the 7th till the 9th of November spanning nearly 10 miles. The 8,000 24 inch biodegradable white balls will once again divide the city into East and West and the event will culminate and mark the fall of the Wall at 7pm on the 9th of November with balloon patrons attaching personal messages and releasing the helium filled balls into the night sky.
There will be cinematic collages on large video screens at six key locations along the path showing historical footage of the divided Berlin and the city as we know it today as well as personal anecdotes and stories of the Wall every 500 feet to celebrate and commemorate.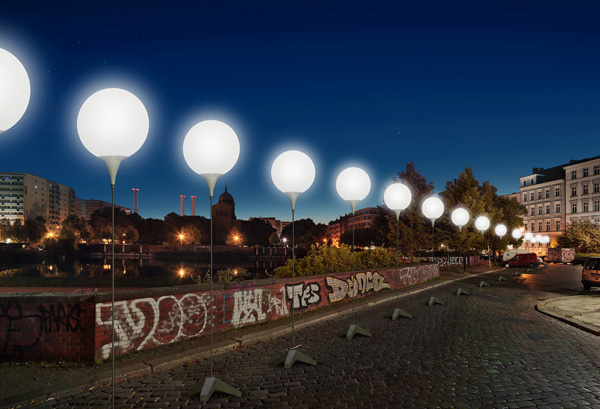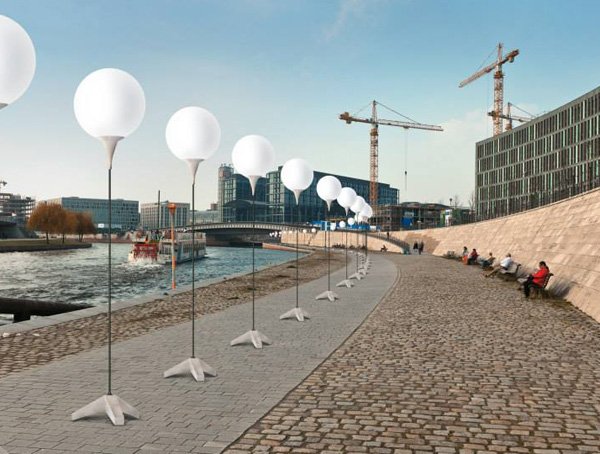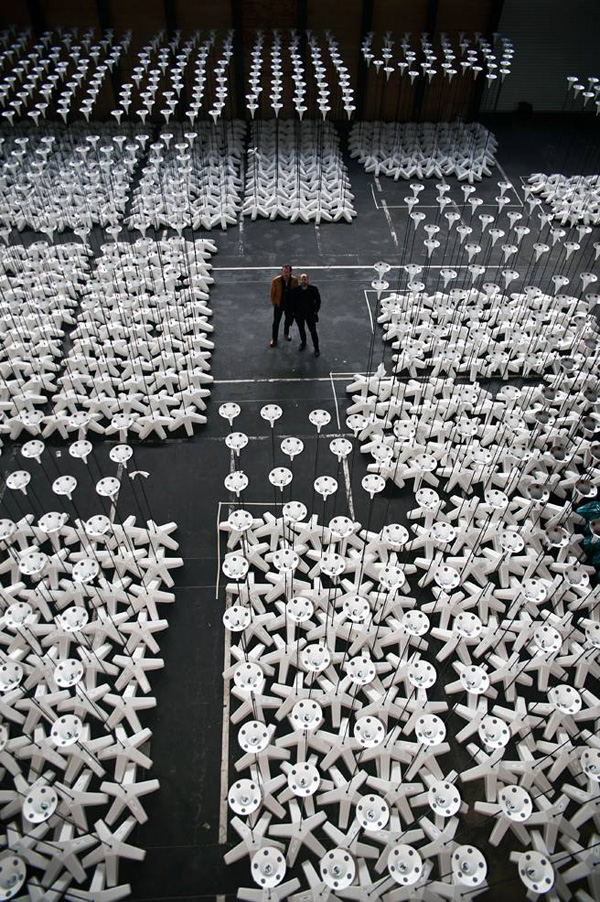 MORE INFORMATION | Lichtgrenze
CONCEPT | Christopher Bauder & Marc Bauder
PRODUCTION | White Void
IMAGES | Daniel Büche

Follow Stylejuicer with Bloglovin