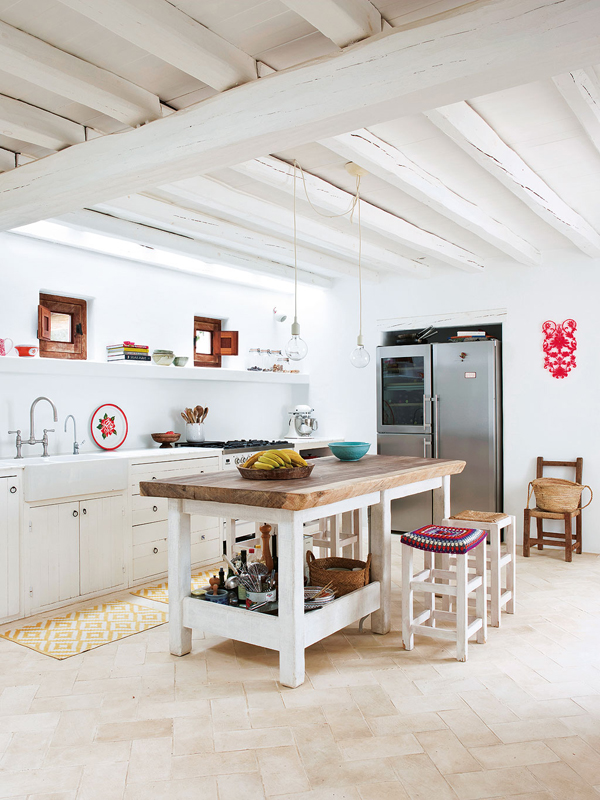 The gorgeous hot weather lately has inspired me to put some pops of colour on the blog. This house on the Balearic island of Ibiza belongs to a Dutch couple and their children who are lucky to call this home.
Summer is all about lightness, relaxing, slow living, enjoyment and experiencing the outdoors, connecting with nature and observing the blooms, the sun and shade. Without getting too poetic it's sort of natures crescendo before the slow wind down for Autumn and Winter.

For me colour and especially bright pops of colour work really well in a hot climate as they reflect the vegetation, skies and sea that surrounds them. With so much sunlight around us colour gets blown out and you can afford to turn up the colour dial to max.
Despite the carefully chosen pops of colour the couple have maintained the rustic charm of the place by simply painting some ceiling beams white and white-washing the brick herringbone flooring. Traditional Spanish houses have small windows which you can see in the bedroom but by painting the inside entirely in white even small amounts of light is reflected around the room giving an airy feel.
Though I'm a committed monochrome I can't help but like this house – or maybe the heat has just gone to my head.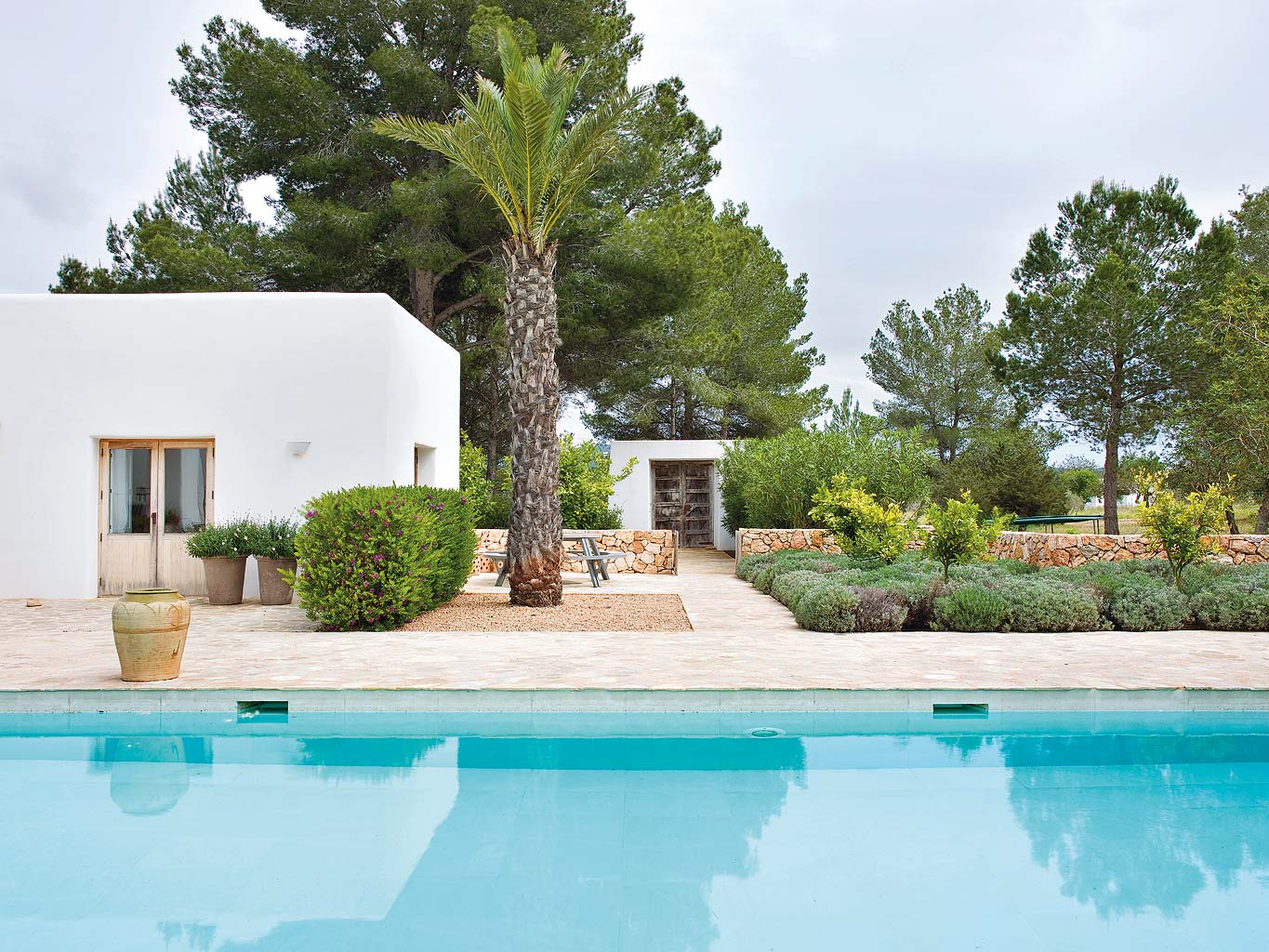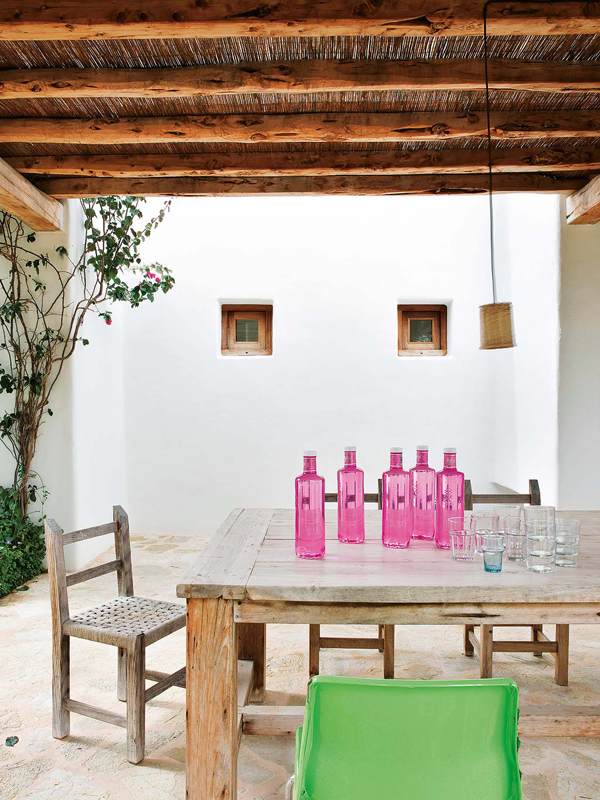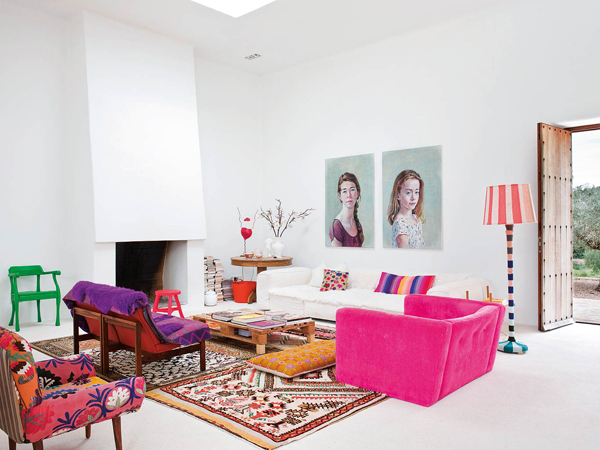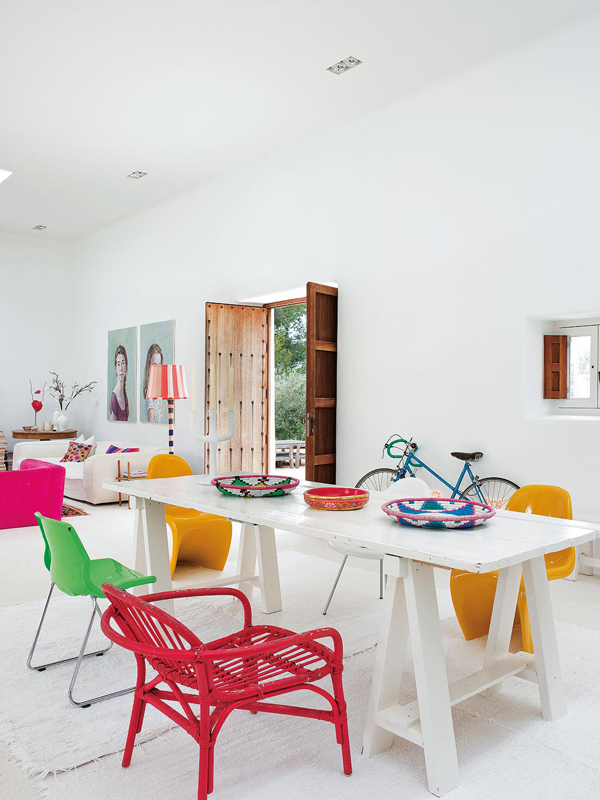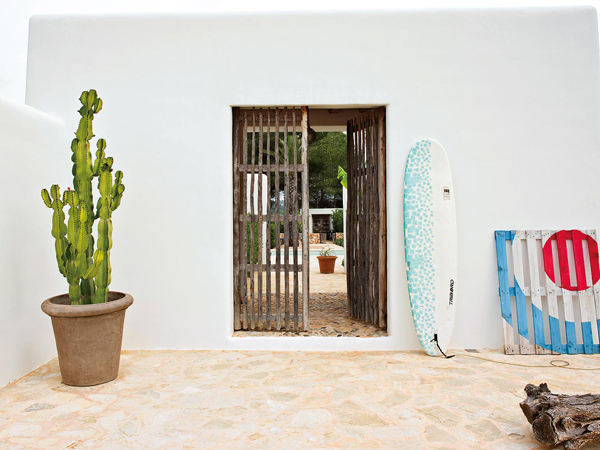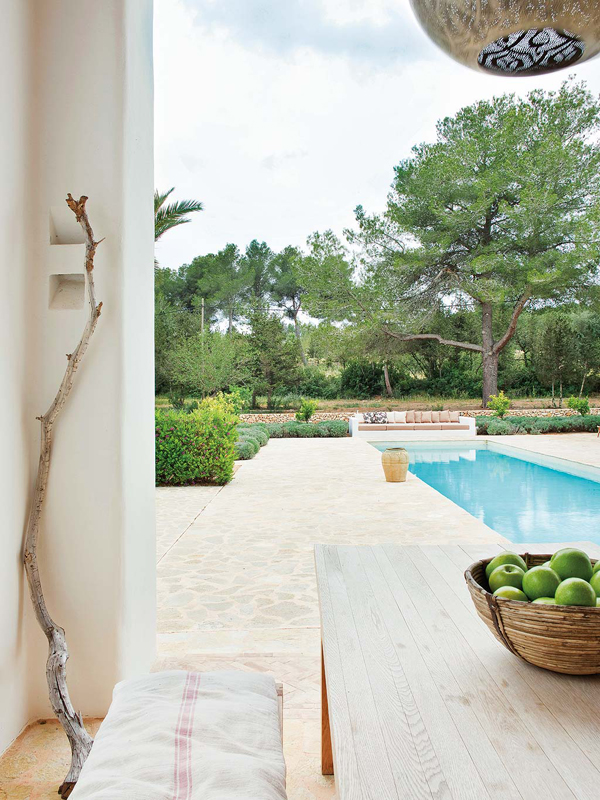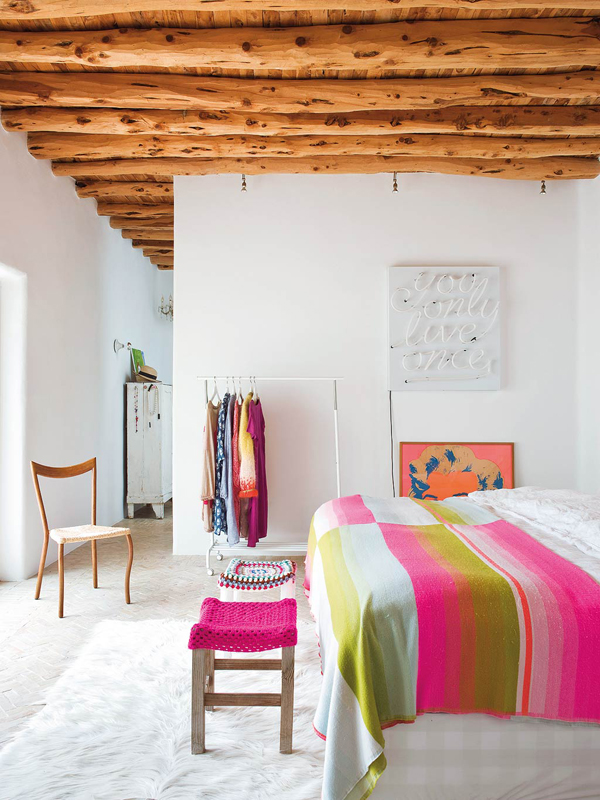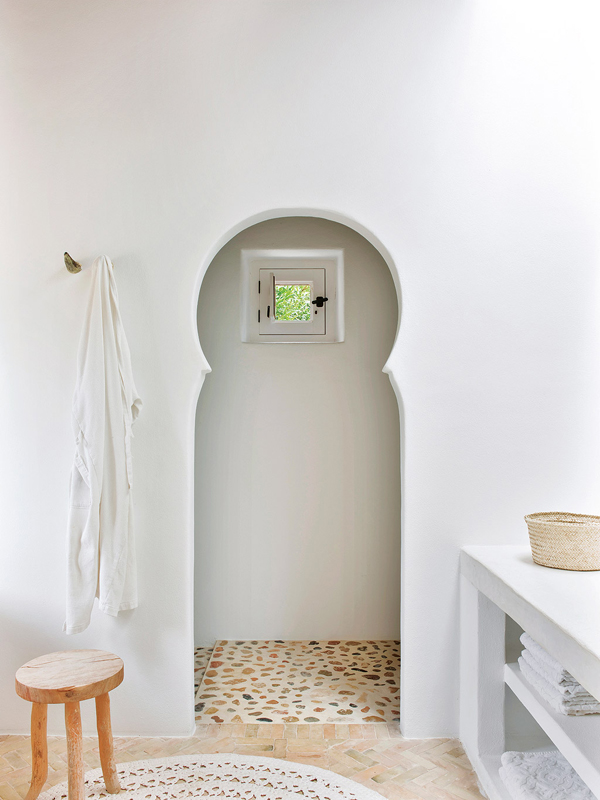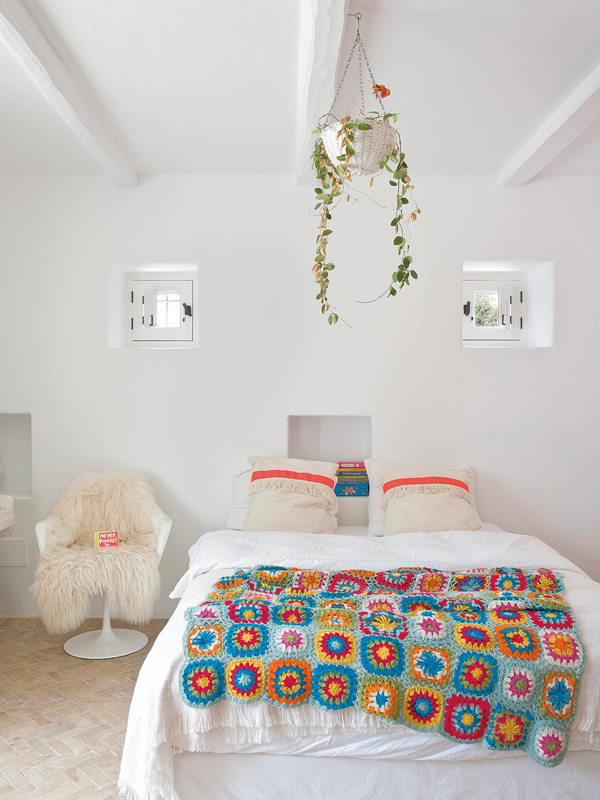 MORE INFORMATION & PHOTOGRAPHY | Nuevo Estilo