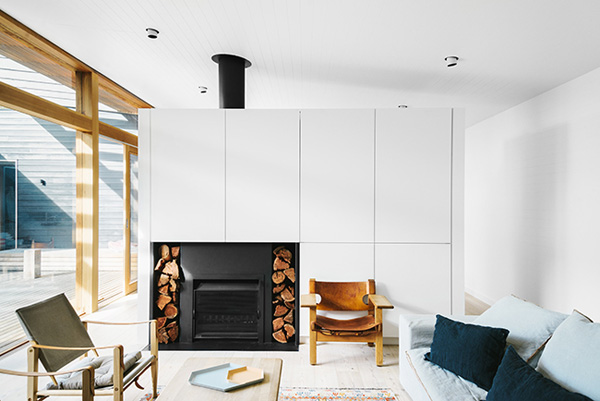 This beautiful weekend getaway on the Mornington Peninsula in Victoria belongs to interior designer and founder of inspiration blog Share Design Shareen Joel and her family of four. I'm rather envious of her little gem as in my opinion it has all the components that a home-from-home should have: set in a great (coastal) location with a sociable layout and a simple, casual and relaxed interior.
Cleverly integrated into the coastal landscape the house with it's L-shaped floor plan is easy to live in centering around a sheltered decked terrace and an old Moonah tree. The natural light flooding in from those gorgeous floor-to-ceiling windows helps with the flow of the semi open-plan space where the living and kitchen/dining areas are partitioned off with a (kitchen) storage unit and integrated wood burner. A sign that even in Victoria it does get chilly which for some reason I find hard to fathom.
What I love most about the house is the black timber cladding and contrasting natural timber window frames and doors. On entering the space is almost completely white with Larch floorboards and a mix of vintage and design pieces. Accent colours are kept to a minimum and only provided through crockery and soft furnishings. The overall feel is very clean and minimalist with natural textures like wood and worn leather chairs taking the lead.
I wish there were more shots of the outside of the house and the surrounding landscape as I'm sure the coastline must be beautiful and I read that Shareen's husband and son are sailing nuts. Maybe the outside shower with the old fashioned zinc tub is for them to rinse off after a tough ride on the ocean waves!?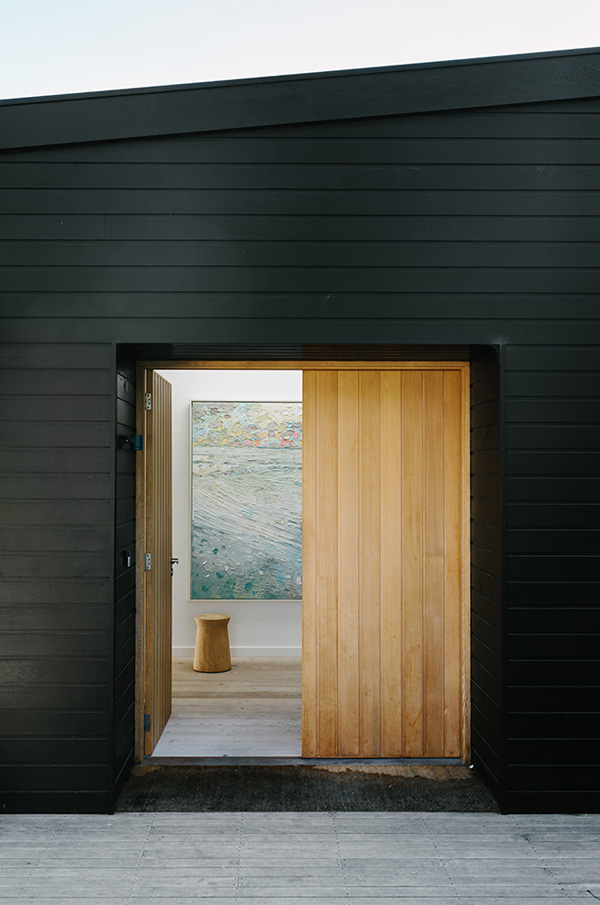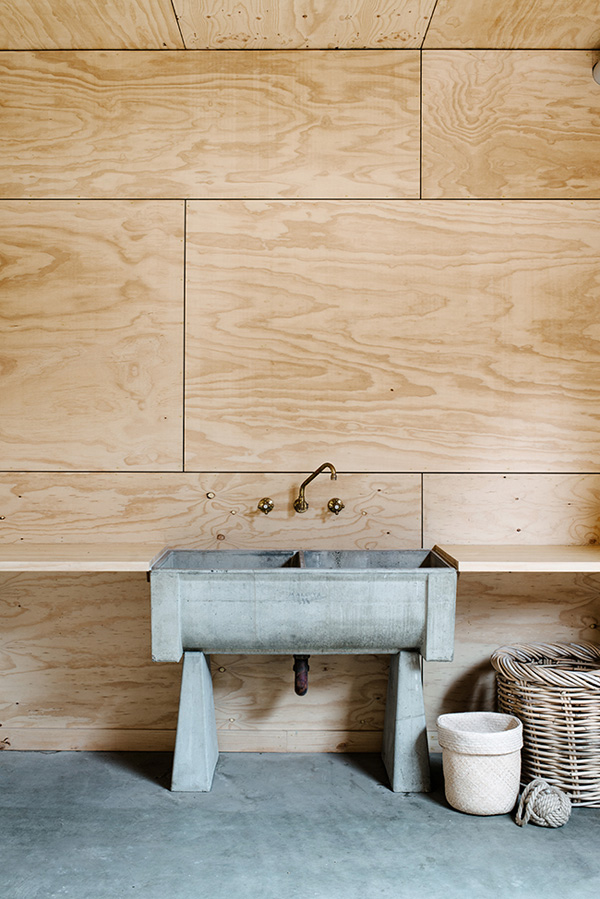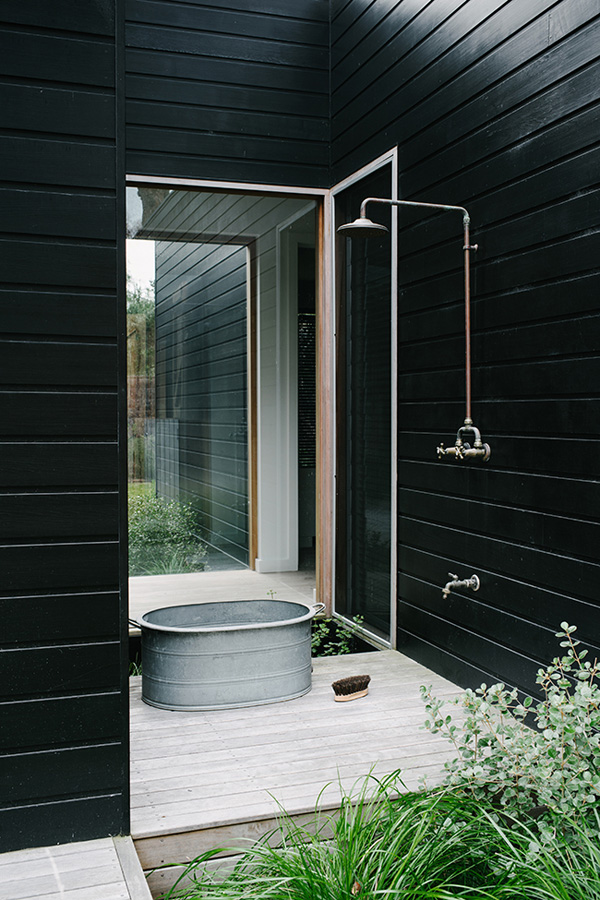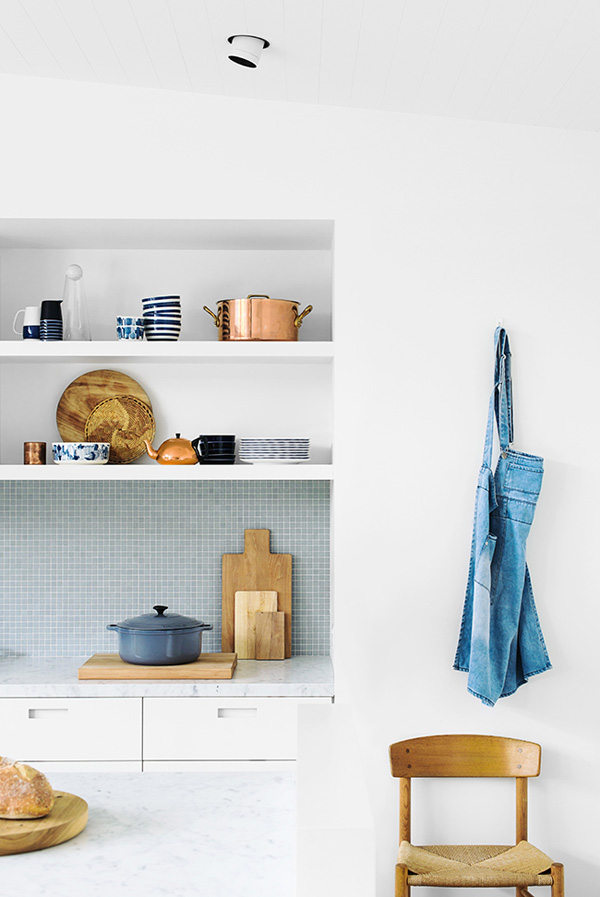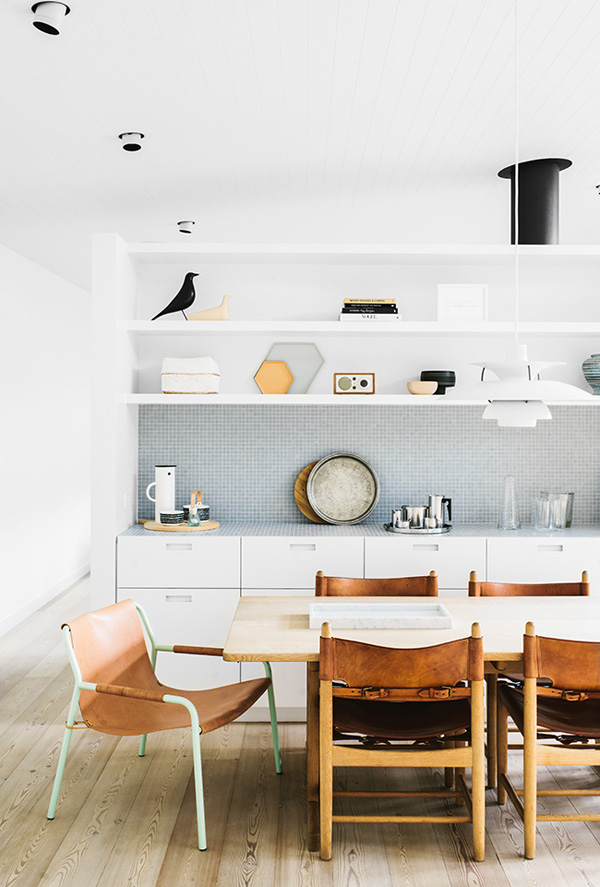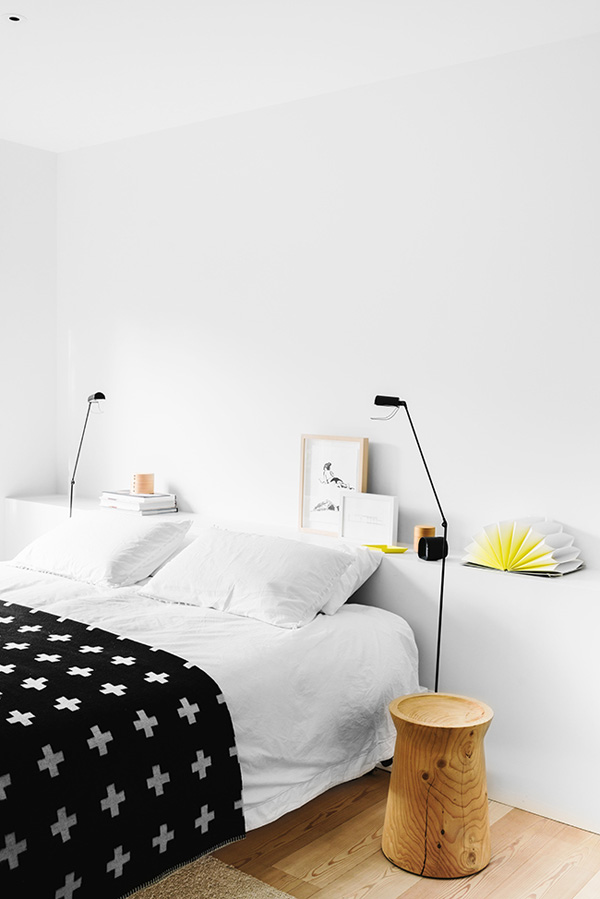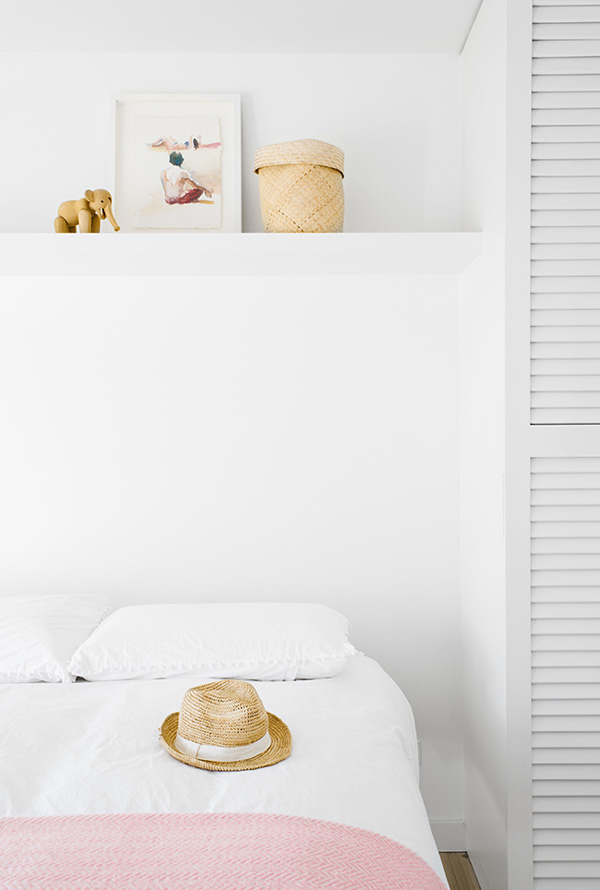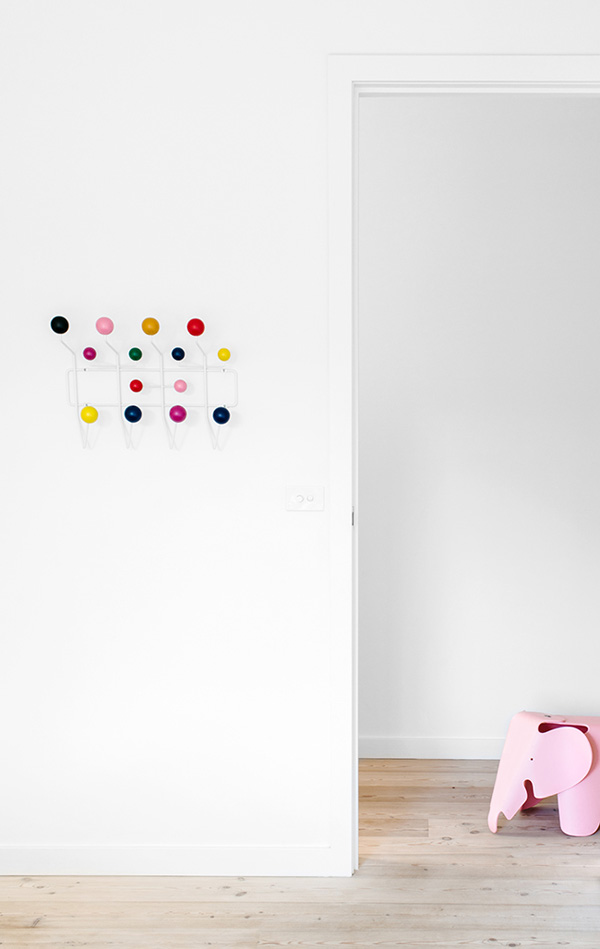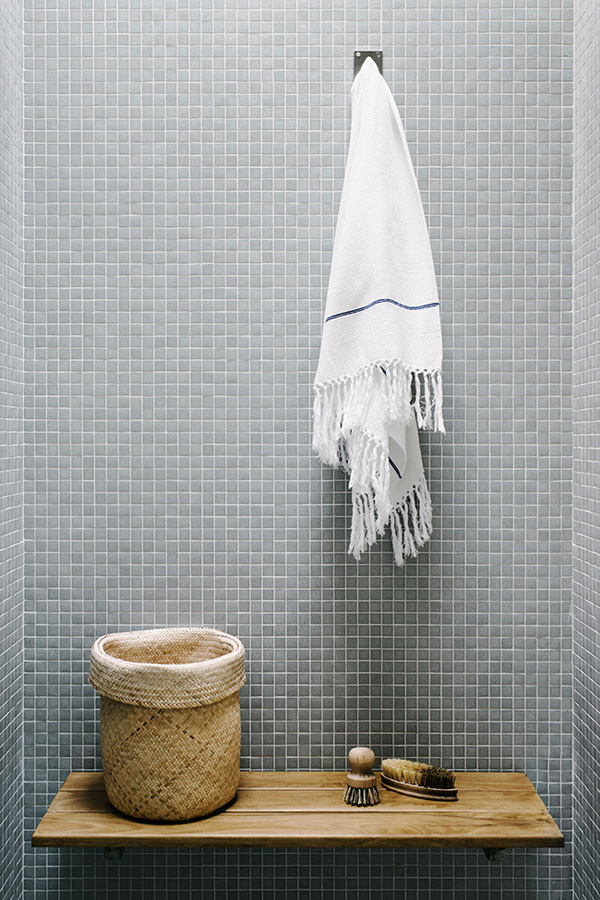 VIA | Share Design
MORE INFORMATION | Shareen Joel Design
PHOTOGRAPHY | Brooke Holm
STYLING | Marsha Golemac

Follow Stylejuicer with Bloglovin