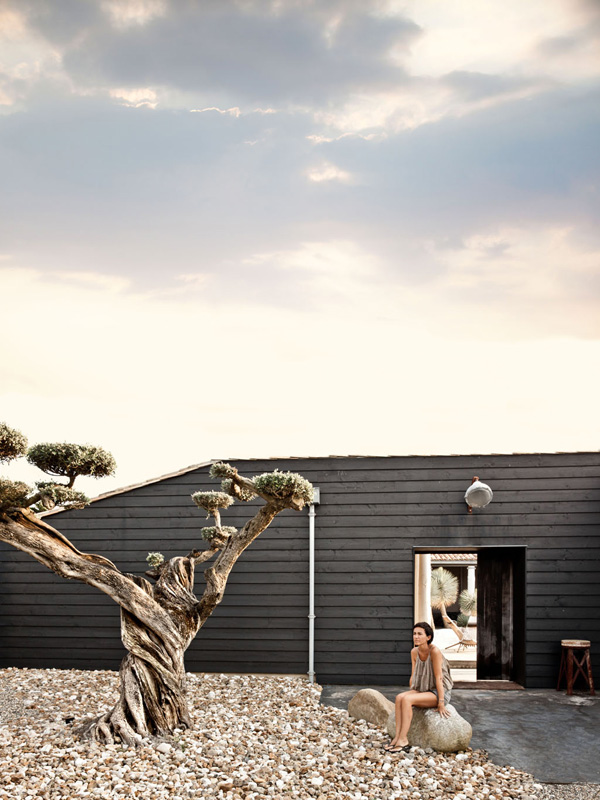 Today's interior inspiration is another 'corker' from the Ile De Ré, off the west coast of France. Funnily enough it's been photographed by Karel Balas whose summer house is also located on the chic island and was featured here on Monday.
It's the holiday home of Laurence Simoncini, co-founder of Parisian concept store Serendipity and her dramatic and consistent design shows what a creative talent she is. Built in the middle of coastal marshland this single story home with black wooden cladding blends effortlessly into the landscape and I adore the ancient gnarled and twisted tree surrounded by pebbles and the desert like garden design which is easily maintained.
Inside there's a very quiet and serene atmosphere where the emphasis is on raw and natural materials, textures and fabrics. Polished concrete, lime washed walls, wooden flooring – everything is kept in a wonderful brown, grey and black palette with carefully selected art objects, modern lighting, drift wood seats, hand-thrown ceramics and ornate vintage candle sticks blending perfectly.
No quirky touches or bright colours just an amazingly luxurious interior that still feels inviting. Granted you have to imagine your everyday objects like remote controls, newspapers, post-it notes, socks and shoes flying around. I know I might be stating the obvious but sometimes we forget how highly styled these shots are to show off the interior concept for the glossy magazines.
My favourite pieces have to be the fireplace, the double bed sitting on railway sleepers and how wonderful is that woven nest-like seat Laurence poses on with her adorable children!?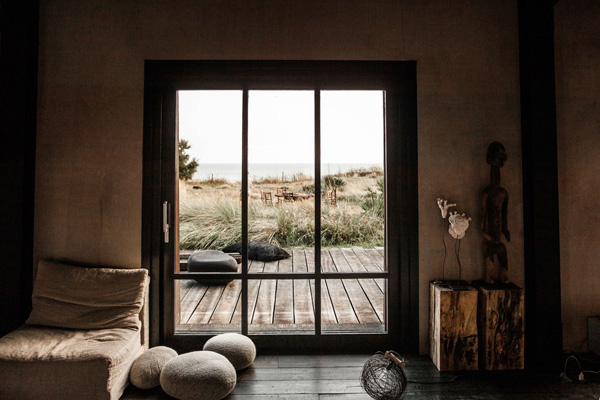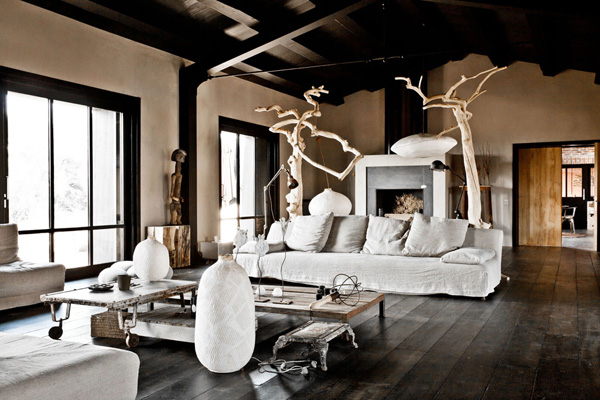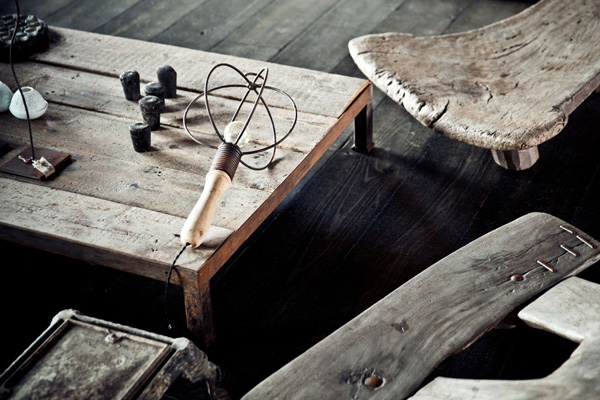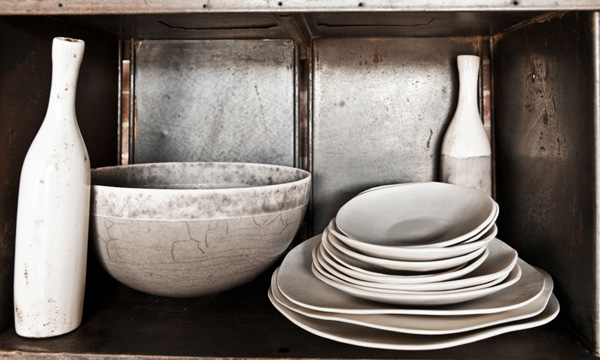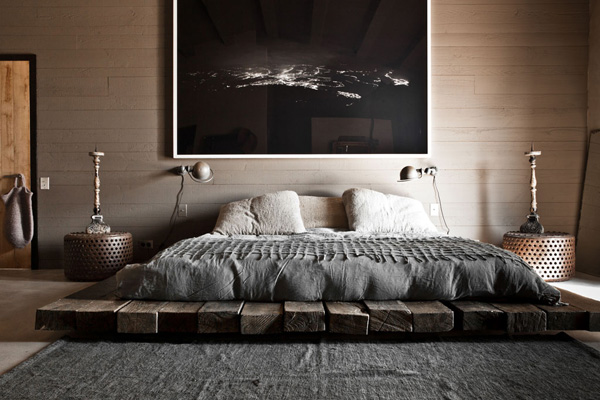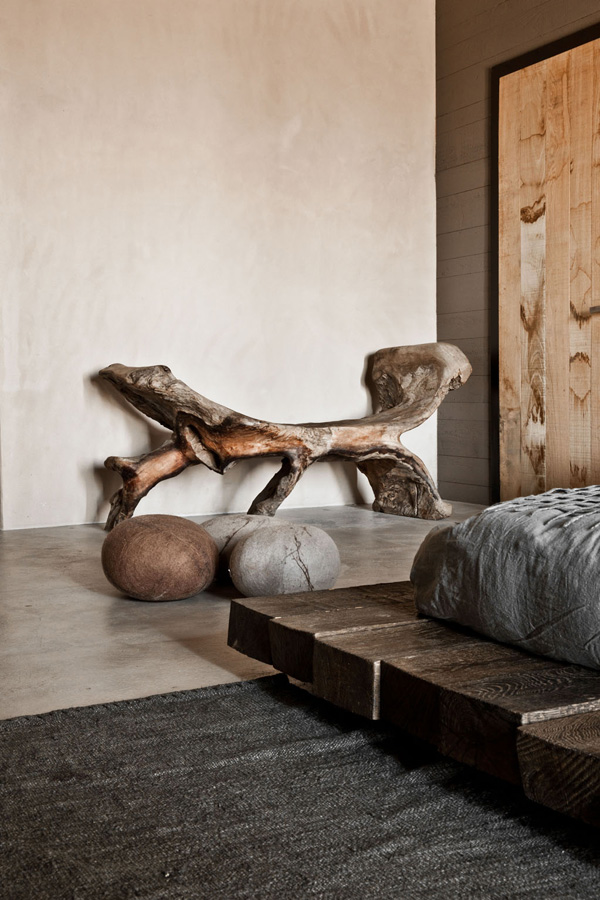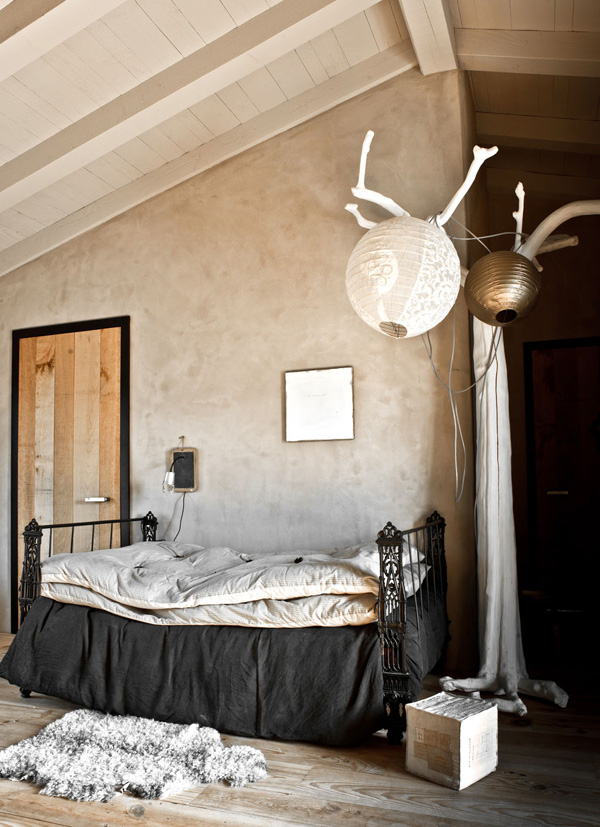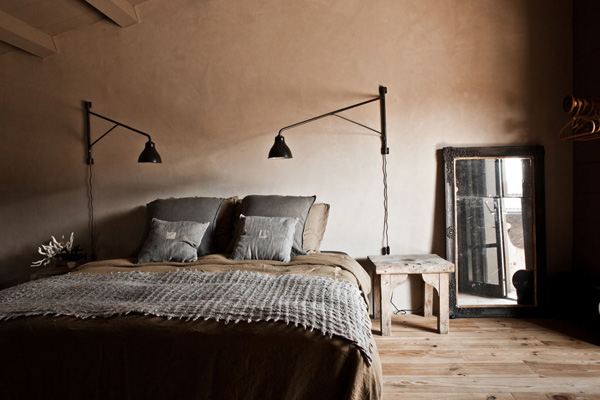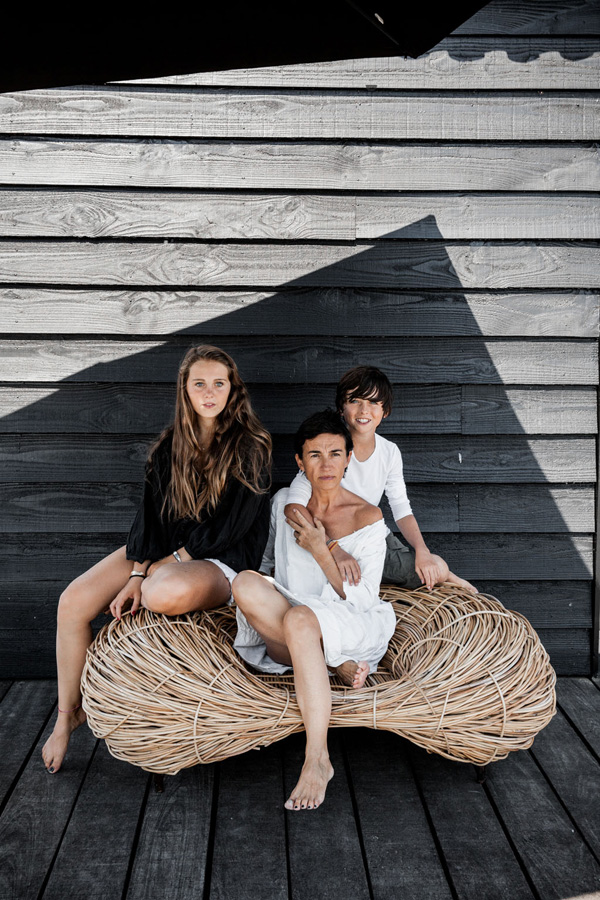 VIA | Elle Decoration with thanks
CONCEPT STORE | Serendipity
PHOTOGRAPHY | Karel Balas

Follow Stylejuicer with Bloglovin