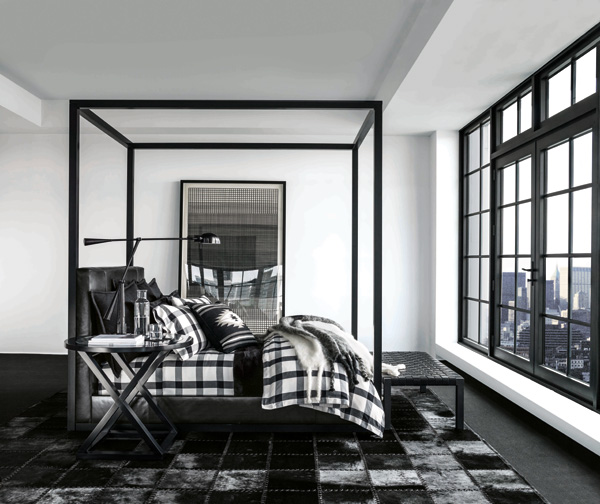 You've gotta love Ralph Lauren. His rags to riches story is well documented and there's barely a harder working man in the business who despite his age is still very much hands on and signs off on every single piece as I found out at the press launch for his new AW14 Home collection last week.
There were of course the over-the-top sumptuously dressed beds with a multitude of delicate and luxurious fabrics and trims but I was pleasantly surprised to find a pared back version in the 'Downtown Modern' collection. A kind of country in the city style with ebonized oak, cypress wood and textiles inspired by Navajo prints adding a touch of warmth.
The graphic prints and black and white palette give a modern feel and I like how a few industrial piece have been incorporated – my favourites being the large Fulton pendant and Equilibrium table lamp. The throws and cushions are beautifully tactile in mohair and cashmere oozing Ralph Lauren luxury and comfort. At one point I just wanted to curl up on the sofa with one of the cashmere rugs and have the superb caterers feed me teeny tiny eggs benedict and blueberry pancakes but luckily my manners got the better of me.
I have to concede that I'm not the target market but it is interesting to see how Ralph is reaching out to new customers. I also like to believe that he has a wry sense of humour as the press shot of the loaded jeep outside an old red brick factory made me smile. What better way to conjure up his country in the city style than to include some vintage skis, freshly chopped logs and a fluffy white American Eskimo dog?
You've gotta love Ralph Lauren!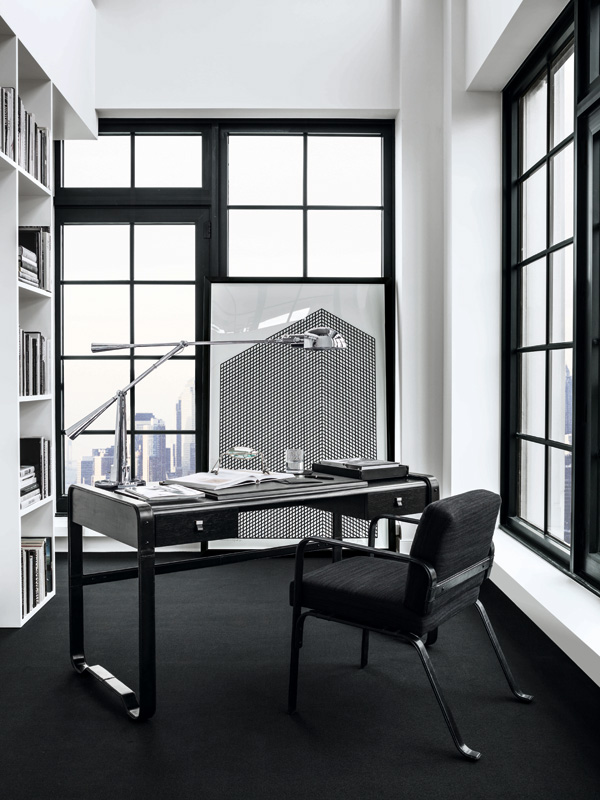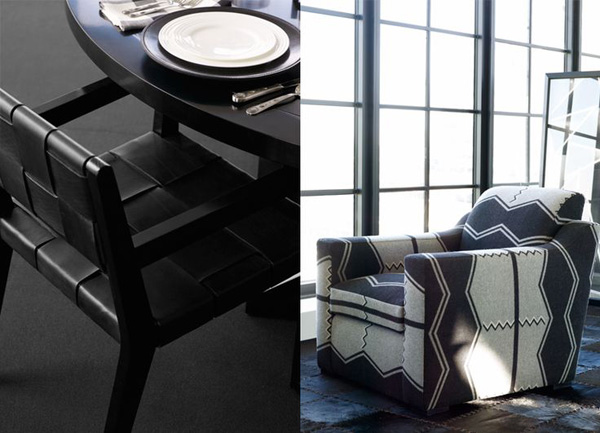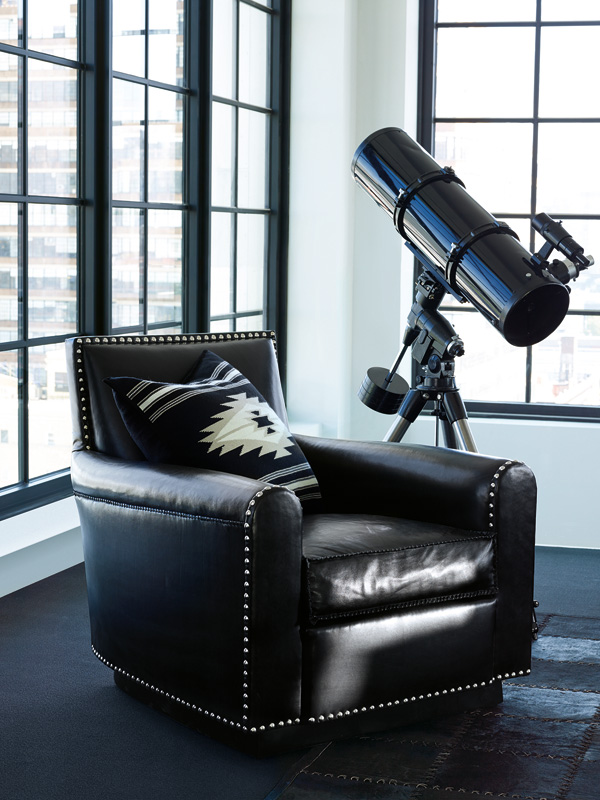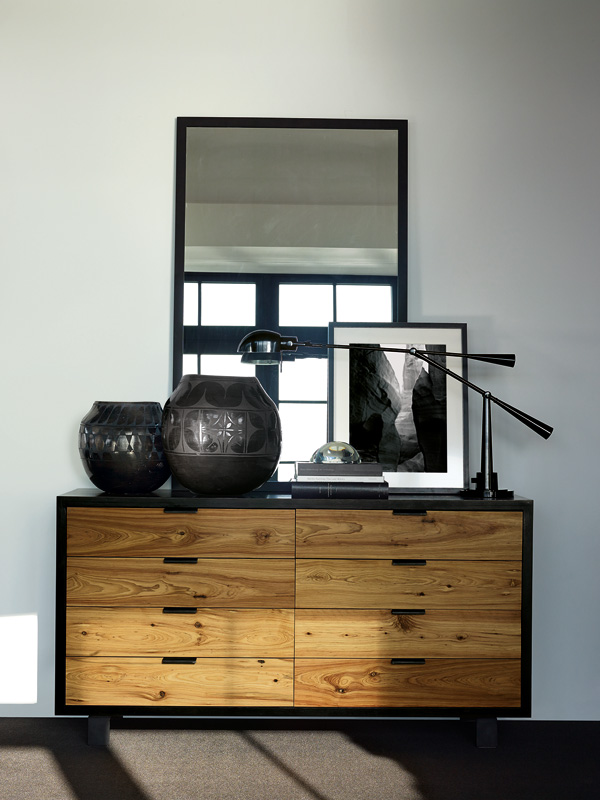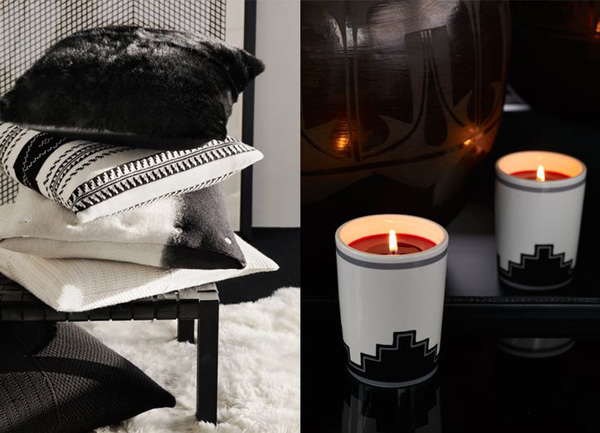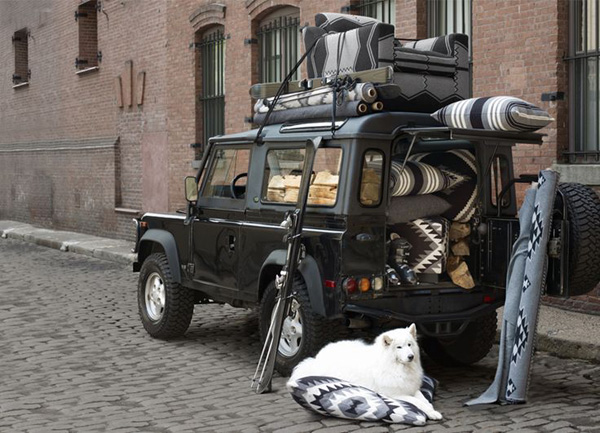 NOTE: In case you were wondering what to get me for Christmas I've selected a few favourite pieces below.
PHOTOGRAPHY | Ralph Lauren