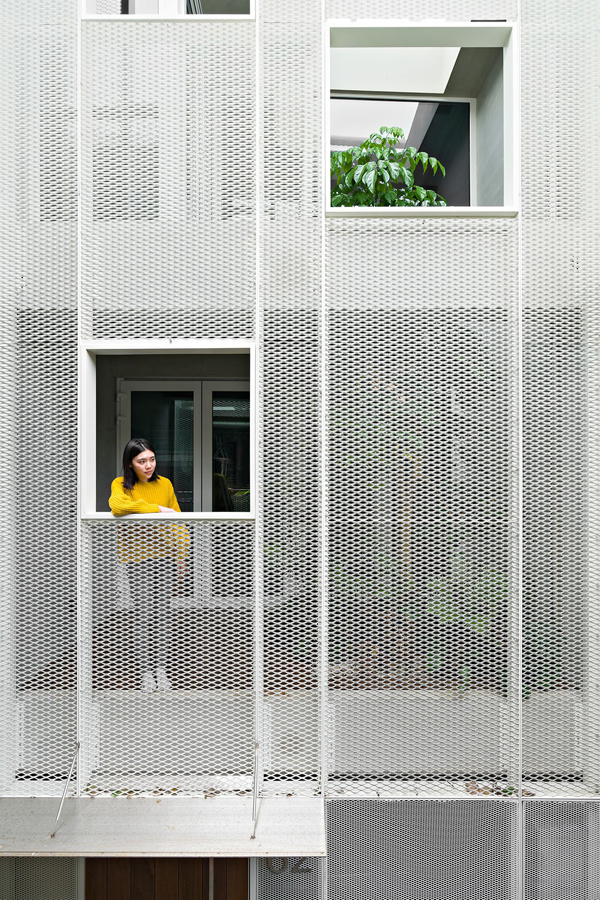 Despite being located in a densely populated area of Taipei in Taiwan KC design studio managed to bring light, plants and air into this small three storey townhouse simply called, House W.
To overcome the houses' disadvantaged location KC design studio opened up the roof and installed structural glass as part of the flooring on every level. This transparent core lets light travel all the way to the ground floor giving much needed daylight to the open plan kitchen, dining and living area.
Their second radical decision was to set the facade back and putting a metal mesh in its place. This creates semi transparent small outside spaces on each floor allowing the owners to bring in plants and greens whilst giving much needed air flow and a wonderful space to sit and relax.
I've been featuring a lot of extraordinary architecture lately – partly because I haven't come across many equally extraordinary interiors. But the main reason is that even though these houses are out of many people's reach financially (certainly mine) I believe you can always pick up interesting details and ideas from spaces that have had less constraints on budgets. Boutique hotels, bars, cafes and restaurants as well as any public building incorporates a myriad of ideas, details and materials that can translate into your own home. All it needs is some closer inspection and an open mind.
This home is fascinating for me as they've achieved an open-plan, modern and industrial look on a vertical scale. Bringing in plants and greenery has softened the look and added another layer of interesting texture. I like the juxtaposition of rough concrete beams next to the sleek stainless steel kitchen which is cleverly integrated into the staircase to make use of the limited space and to keep the ground floor as wide and open as possible. A design trick you may have seen in my blog post of an Islington conversion here a few weeks ago.
I hope you share my enthusiasm for this unusual space and it'll give you some inspiration for your own home. It's certainly got me thinking.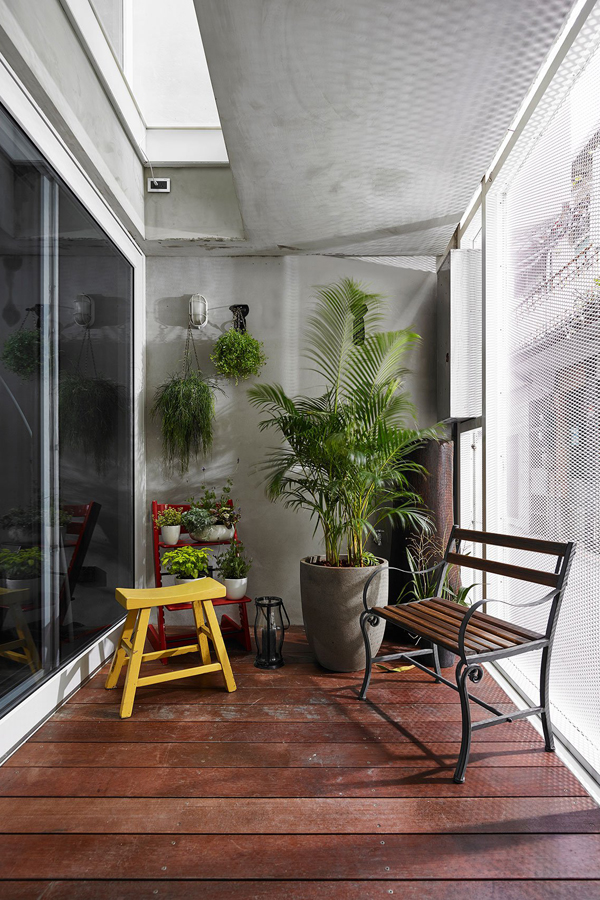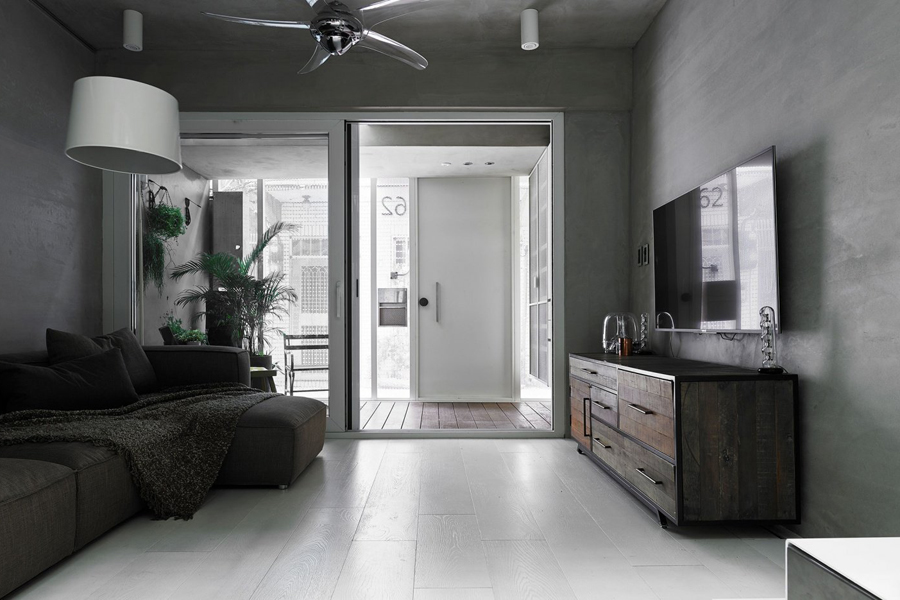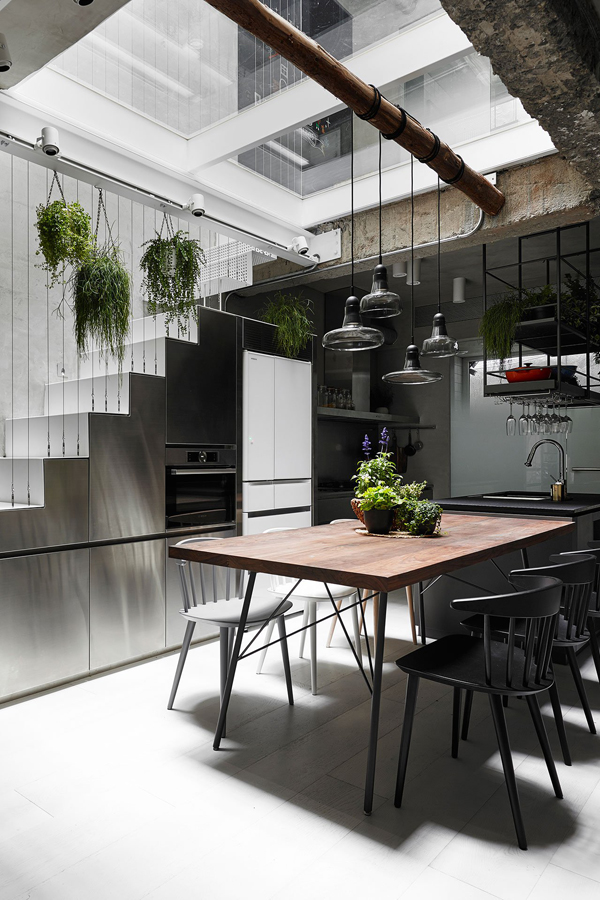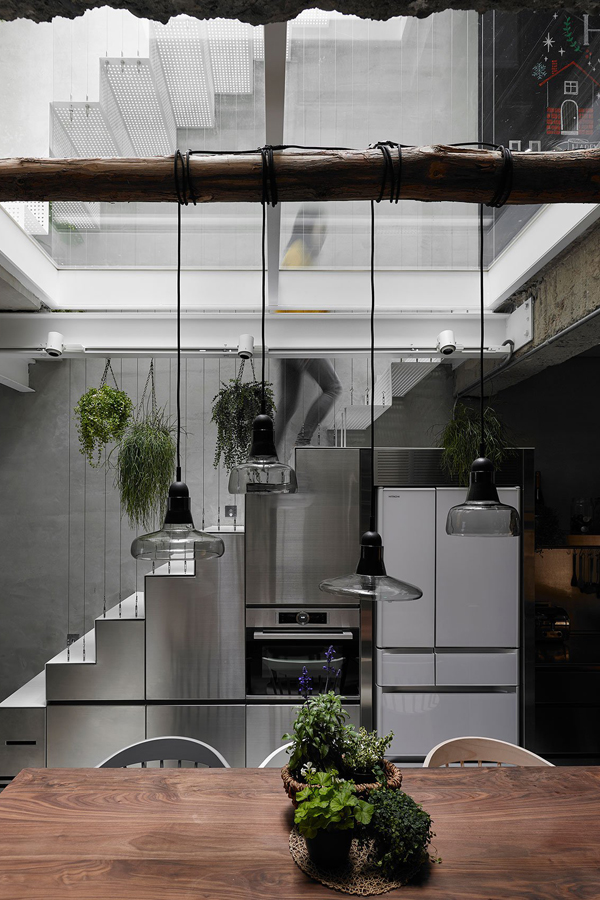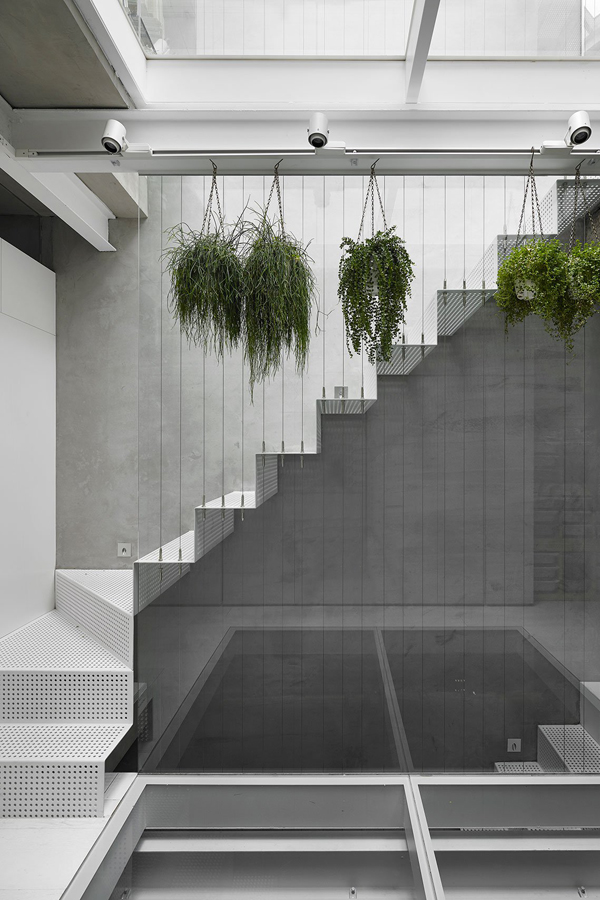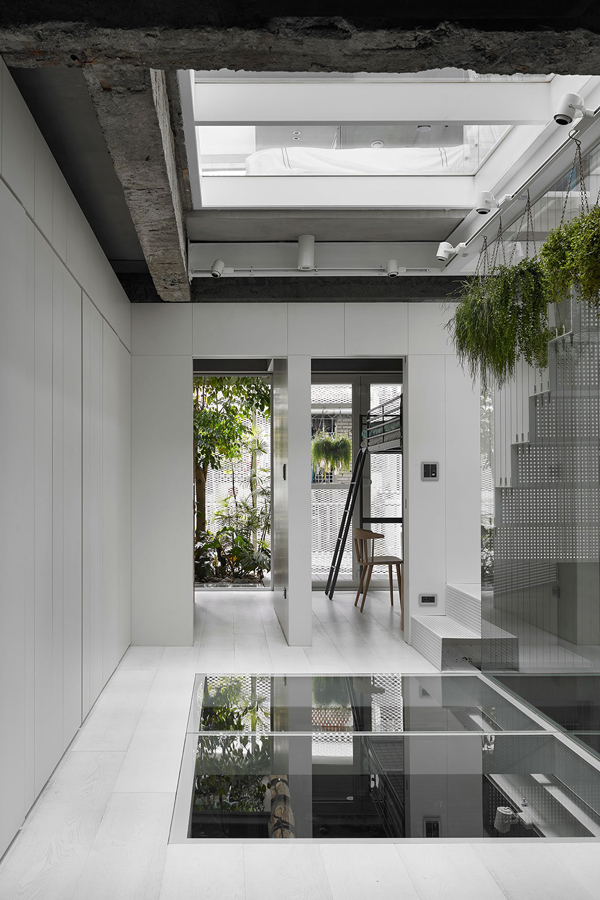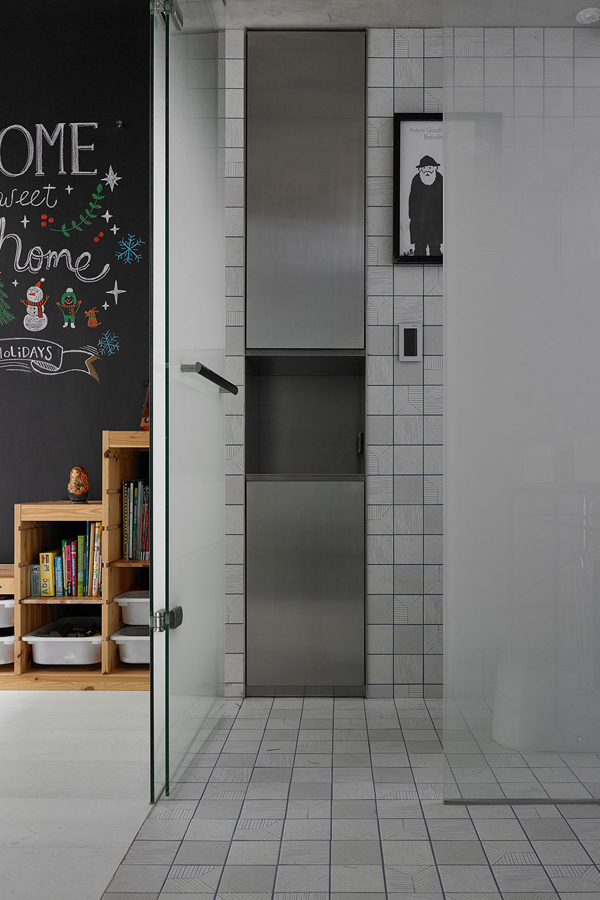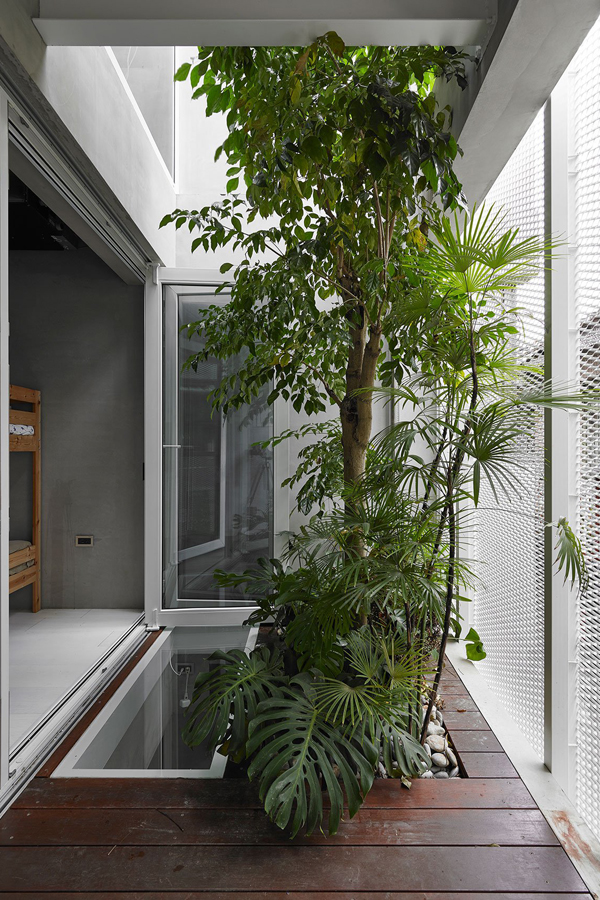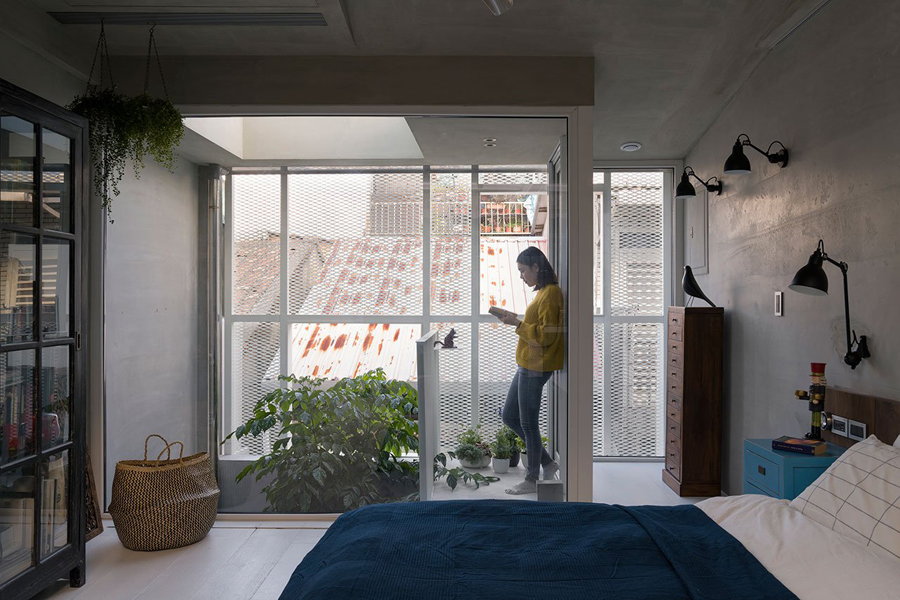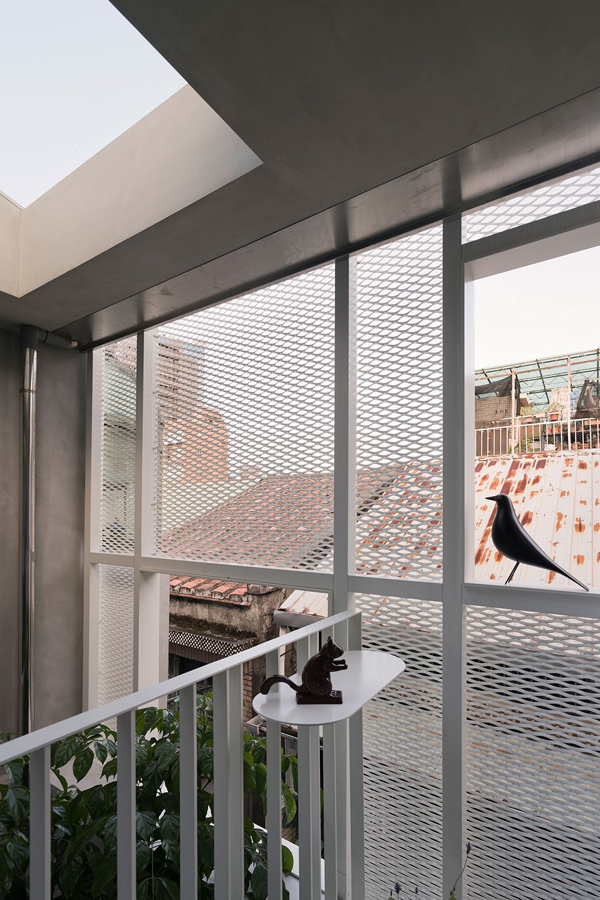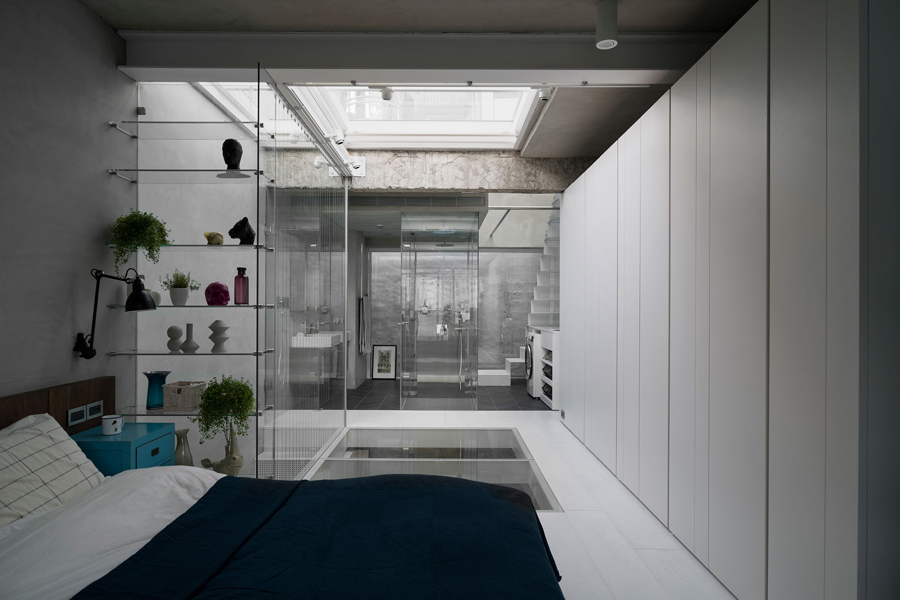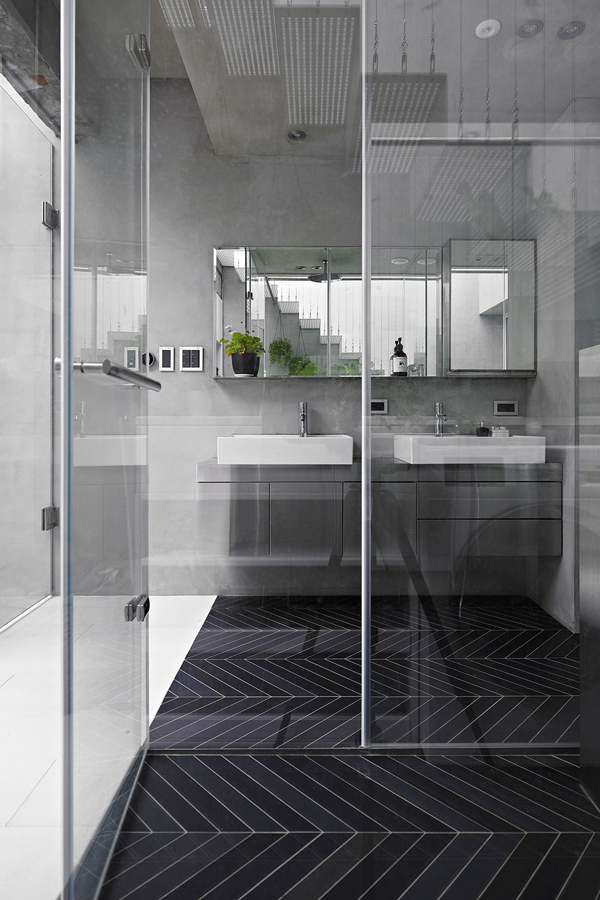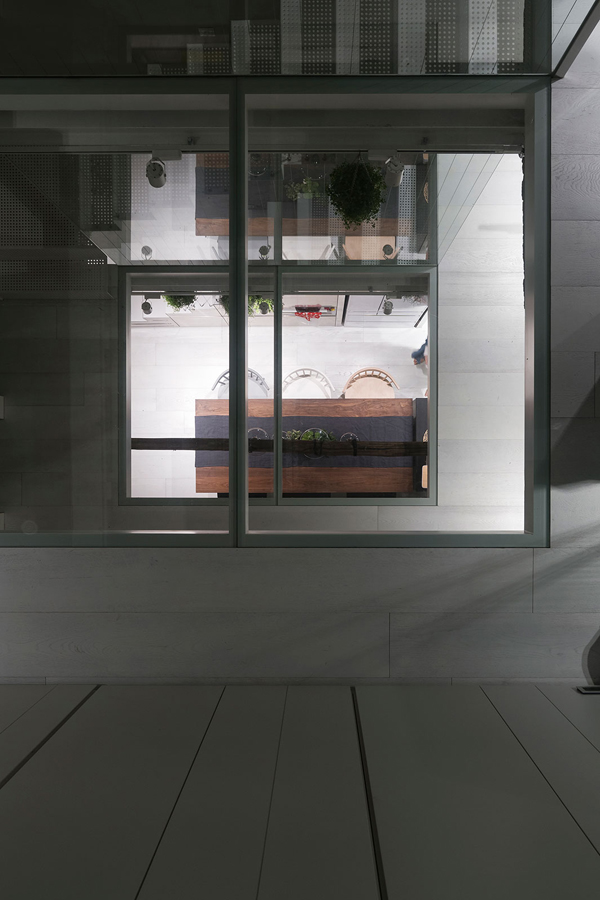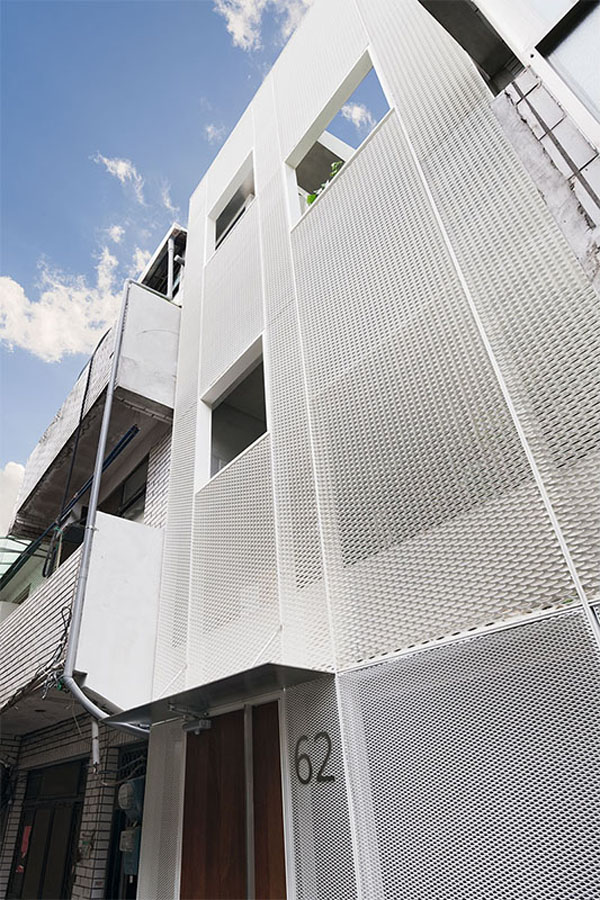 MORE INFORMATION & PHOTOGRAPHY | KC Design Studio with thanks

Follow Stylejuicer with Bloglovin