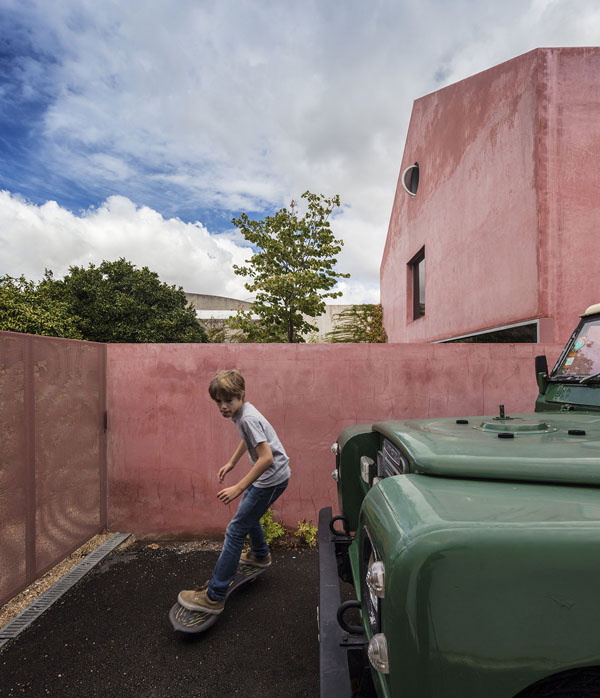 Residential conversions of old commercial buildings always inspire me and I particularly like what Portuguese architects extrastudio have done with this old winery south of Lisbon.
It's called the Red House and I love the striking colour of the lime based mortar which changes according to humidity levels from blush pink in hot weather to almost black when wet.

The former winery is adjacent to an orange tree orchard which dictated the landscaping and overall design of the house with large sliding glass doors across one side and a slim external courtyard letting in as much natural light as possible.
There are wonderful double and triple height spaces inside and floor to ceiling mirrors to bounce the light around all adding to that lovely feeling of space and contemporary minimalism. Spoilt for favourite features I'm going to pick the large bathroom window looking out onto the external courtyard with it's lush vegetation – a view that would no doubt cheer me up every morning.
It's projects like these that fire me up and inspire me to try harder and not pick the easy path.
PS: Check out these conversions of industrial spaces in Germany, Friesland and Sydney.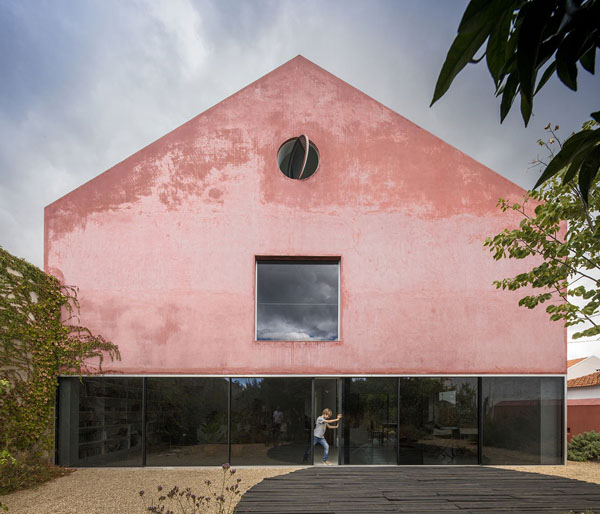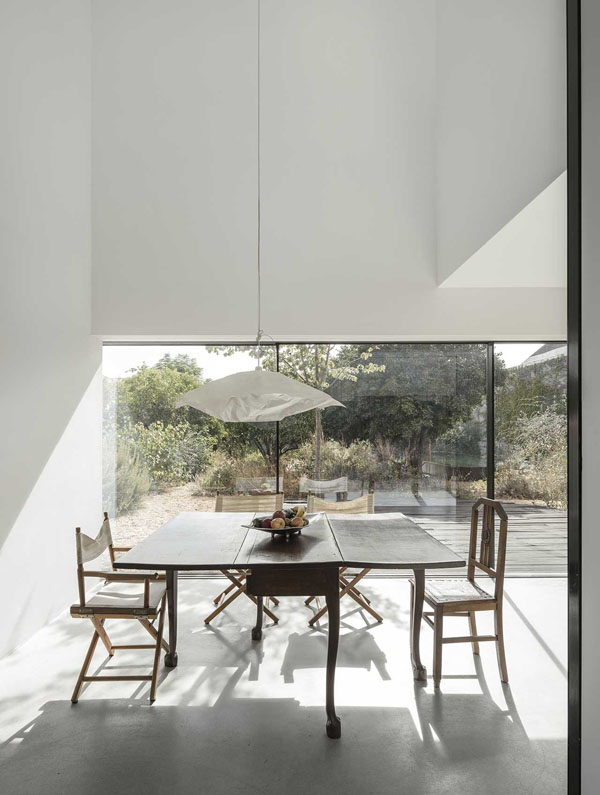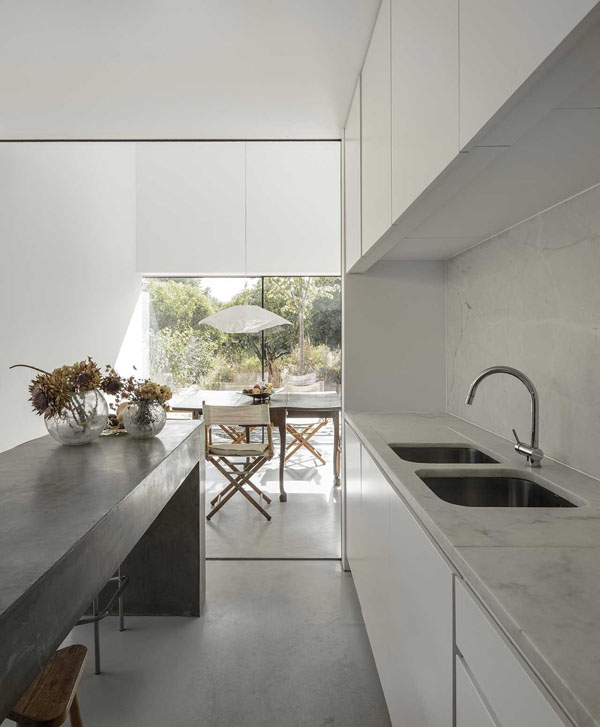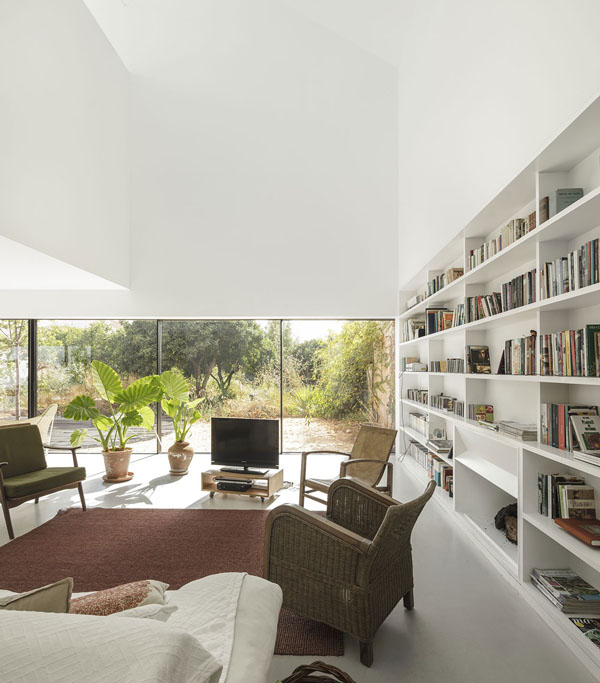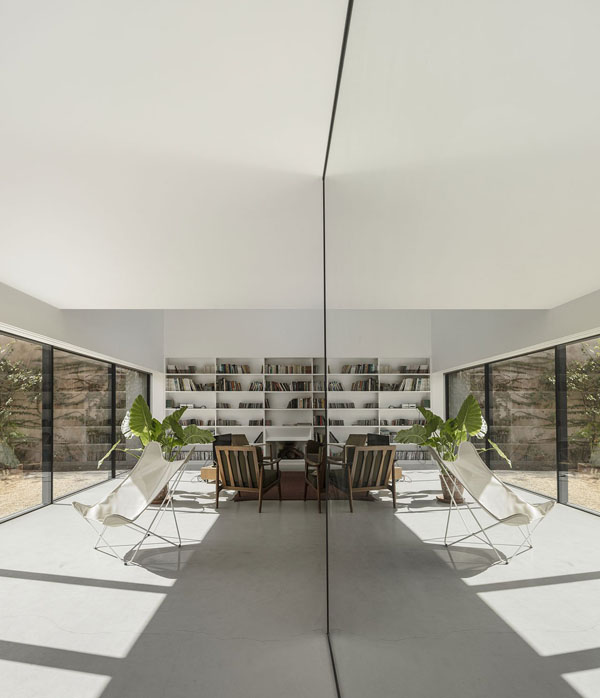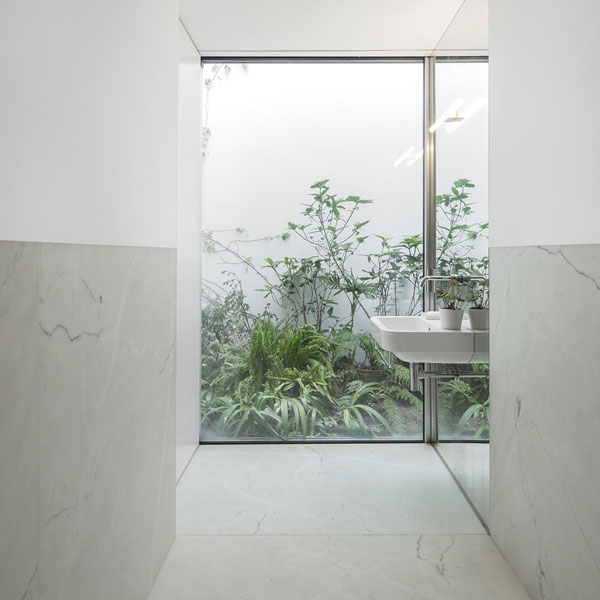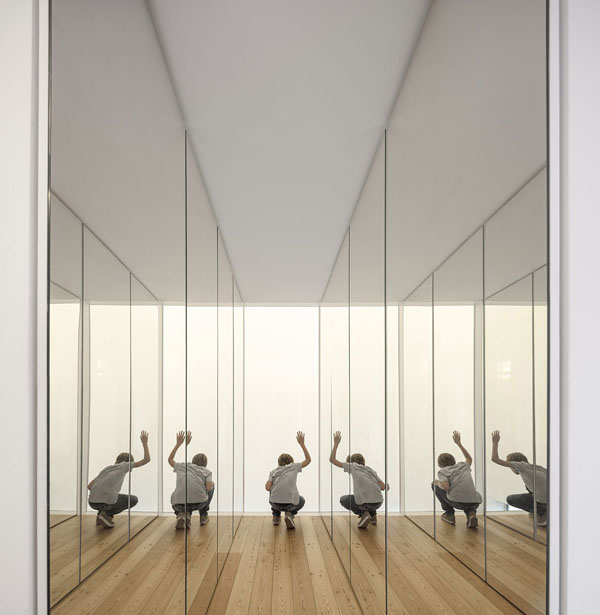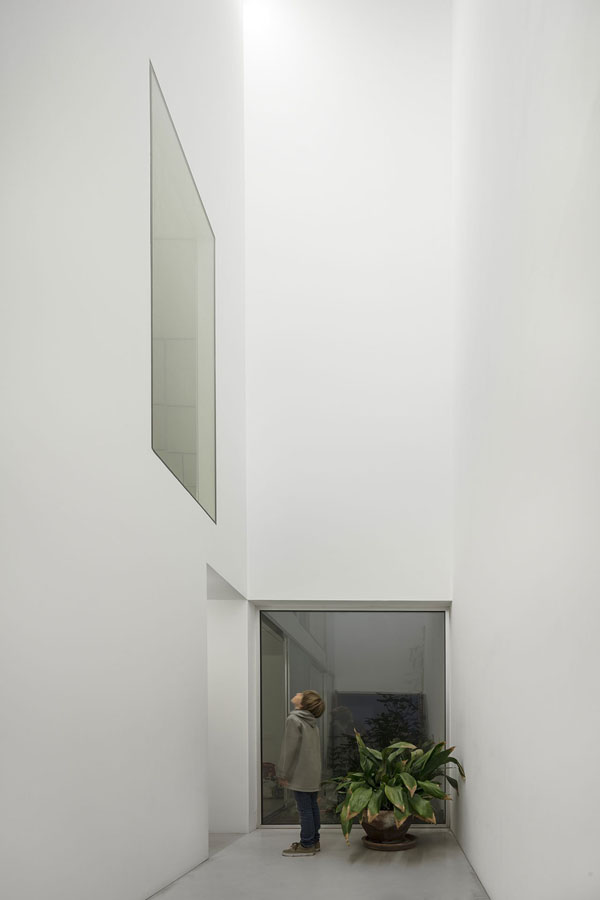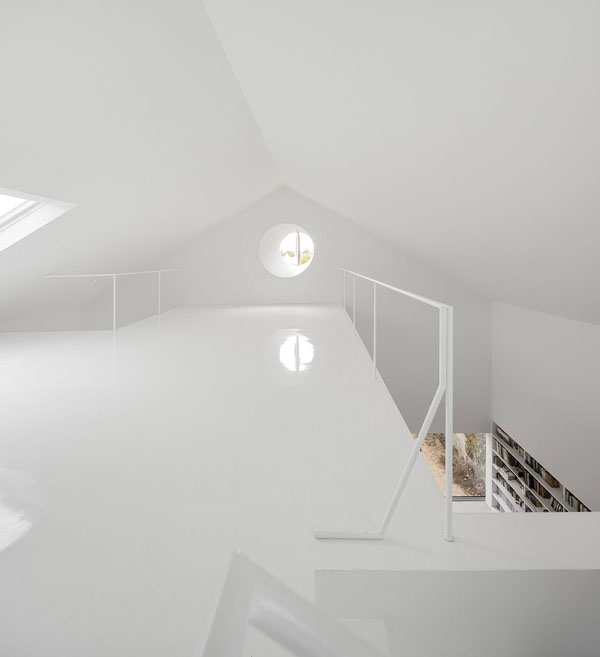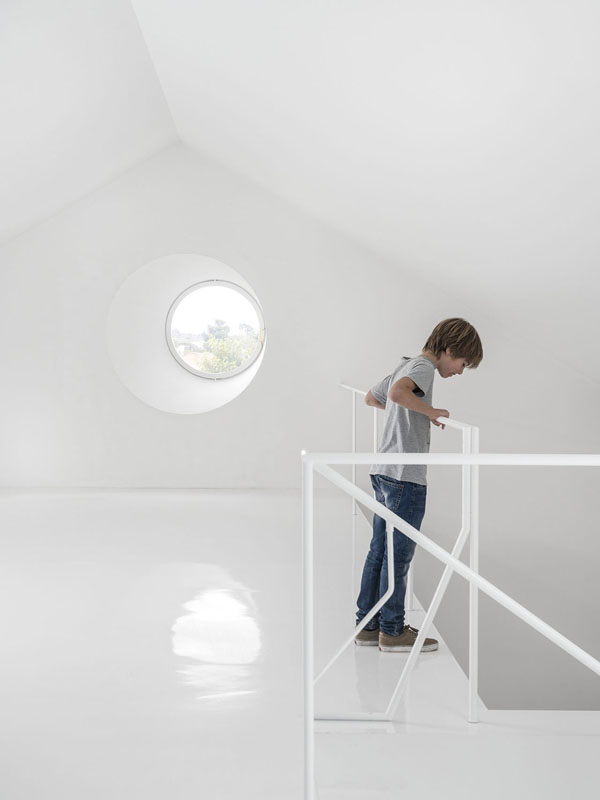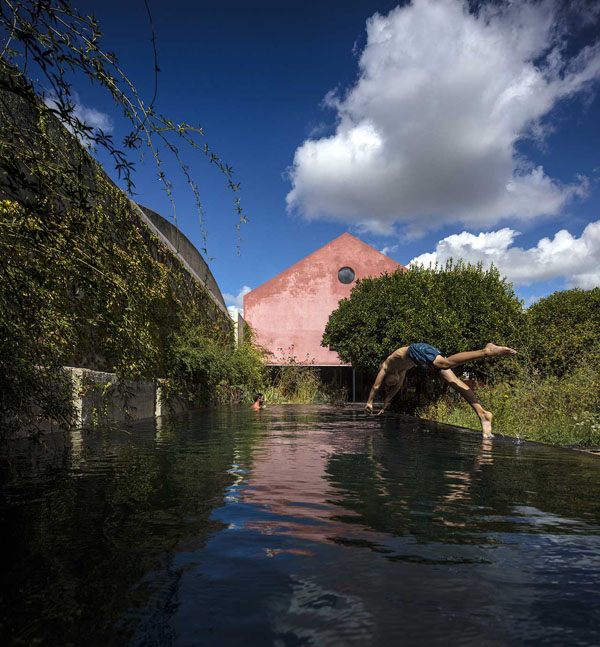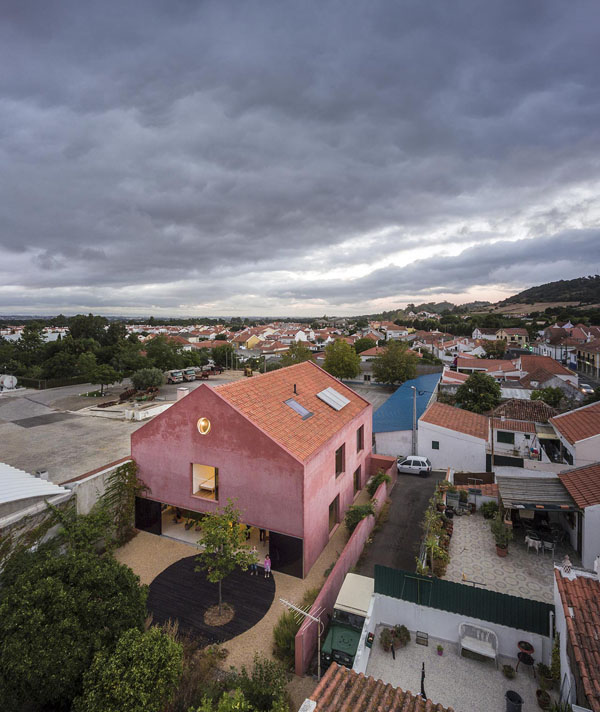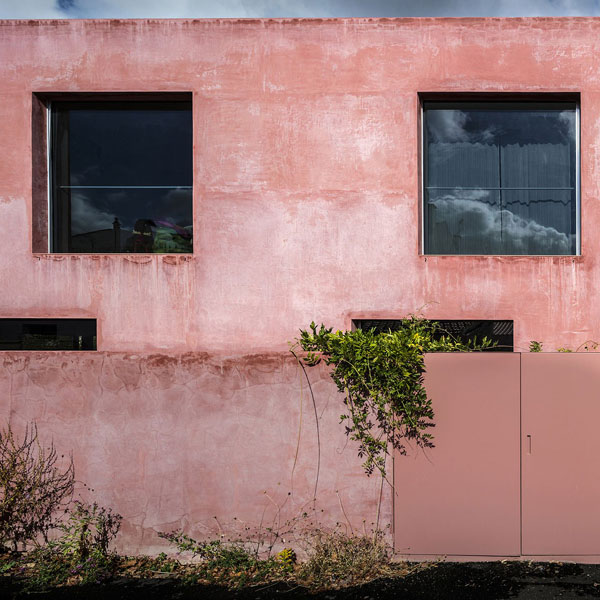 ARCHITECTS | extrastudio
PHOTOGRAPHY | Fernando Guerra with thanks

Follow Stylejuicer with Bloglovin