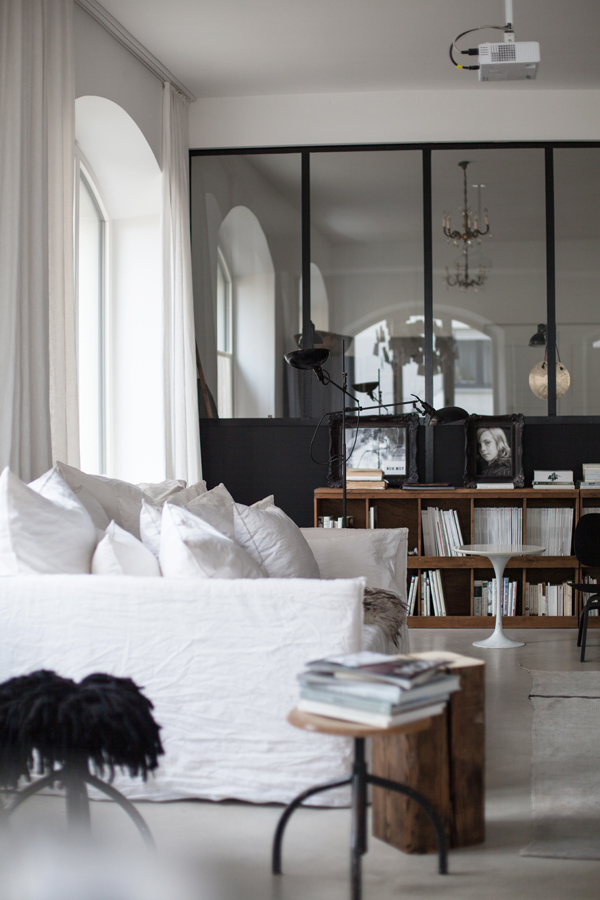 I haven't featured an interiors crush for ages and today's is even more special as it's the home of one of my Wild Boys & Girls customers German photographer Petra Reger who runs her studio Wertvoll Fotografie from a converted factory in Southern Germany.
I'm proud to say she's been a Stylejuicer reader for a while and I caught up with her to find out more about this amazing project.
First up, I'm dying to know how you managed to get hold of such a beautiful property. It looks like it was a huge project. What was the original condition like?

I first came across the factory hall 23 years ago when I moved into a flat opposite. Coincidentally my future husband Eddie also lived in a shared flat across the road and the factory hall has always been my dream home.

After our return from living abroad for many years we bought an old Art Nouveau apartment which we adored and moving just wasn't on our radar. But when we saw that the hall was empty we immediately made enquires but sadly found out that it had already been sold. Months later we met an old friend who told us that it was him who had purchased the factory hall but he was only interested in one of the outbuildings and we were lucky enough to be able to purchase the hall from him.

As for the original condition I enclose a photo to give you an idea (scroll to the bottom). We had to completely strip it down and start again, new floors, heating, electrics etc. The windows were very important to us and we made sure they were restored to it's original condition including the arches which had been squared off over the years.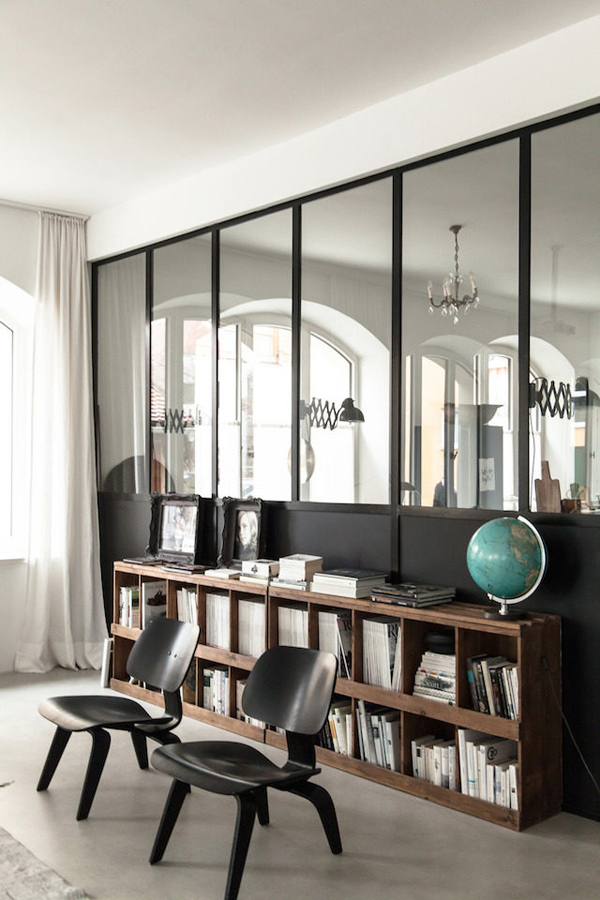 How have you divided the space in terms of living and working?
The dividing metal wall was designed by our architect and custom made by a local metalsmith. We love it as it defines the different zones in the large downstairs space between cooking / dining and living / working.

The factory is perfect for us as I can welcome clients discussing work in a warm environment that also represents my style and additionally can serve as a backdrop for photoshoots. It was also important to us to separate work and private life so upstairs you can find the bedrooms, bathroom, TV room and Eddie's office.
How long did the renovation take and how involved were you in the physical restauration?
It took almost a year and we were only involved in the demolition part of it with great help from our kids and friends. The rest of the project was left to the architect and local craftsmen.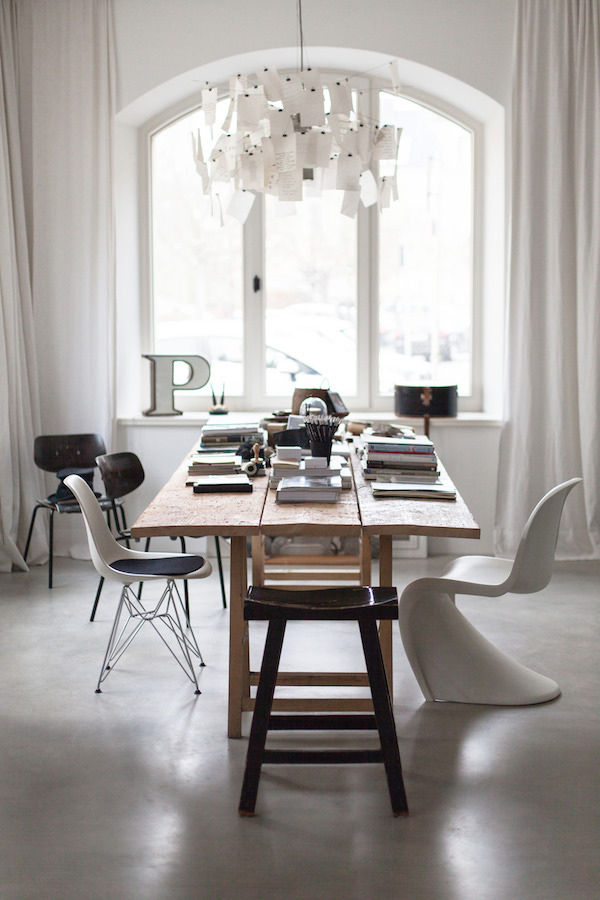 How would you describe your interior style? Has it evolved over the years?
Oh, gosh this is hard… 'collector's items in a monochrome colour scheme'? Since Eddie and I got married quite young we've always had old furniture in our home. We loved scouring flea markets and junk shops for vintage pieces before we even heard of the term shabby chic. Many of our pieces have been reincarnated and painted several times over the years, eg the desk used to be a white kitchen table before being used as a green crafts table for the children and now it's back in fashionable black as a desk.

We also re-cycled the old floor boards to create the shelves, the table in the conservatory and the large work table near the entrance. In addition we have purchased some new furniture, mostly design classics as I feel as long as the colour is neutral it all fits together somehow. I'm keen to avoid trends and so pleased I didn't buy the dyed oriental carpet which at the time I thought was achingly cool.

I'm particularly attracted to industrial furniture and lighting. Pieces that have marks and scratches, signs of having been lived in and with, eg the daybed in the conservatory was my 14 year old daughter's cot bed and I hope she'll put her children to bed in there some day.

My style has definitely developed over the years… at one point we used to have a red feature wall and bright colourful pieces of furniture dotted around. My inspiration mostly comes from books and magazines like Living Etc and Danish RUM, which I've been collecting for years. I've got to admit that I've only a recent discovered Pinterest.


Thanks so so much for your time Petra and sharing your story. It's fascinating to read how your project has come together. Finally, where is your favourite spot in the house?
It has to be my little office corner where I am in the thick of it. And in the summer I imagine it'll probably be the daybed in the conservatory as the windows and doors open wide letting in the summer breeze and sunshine.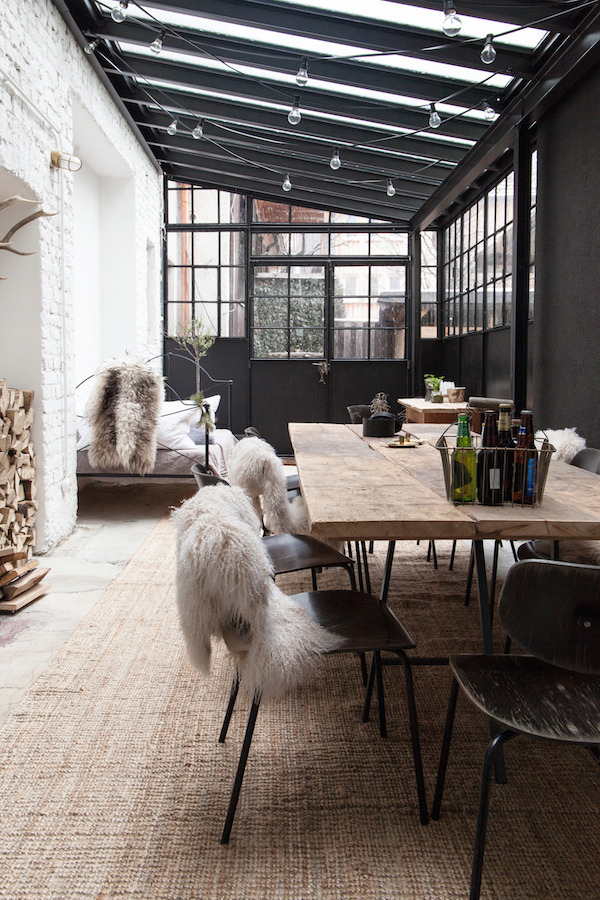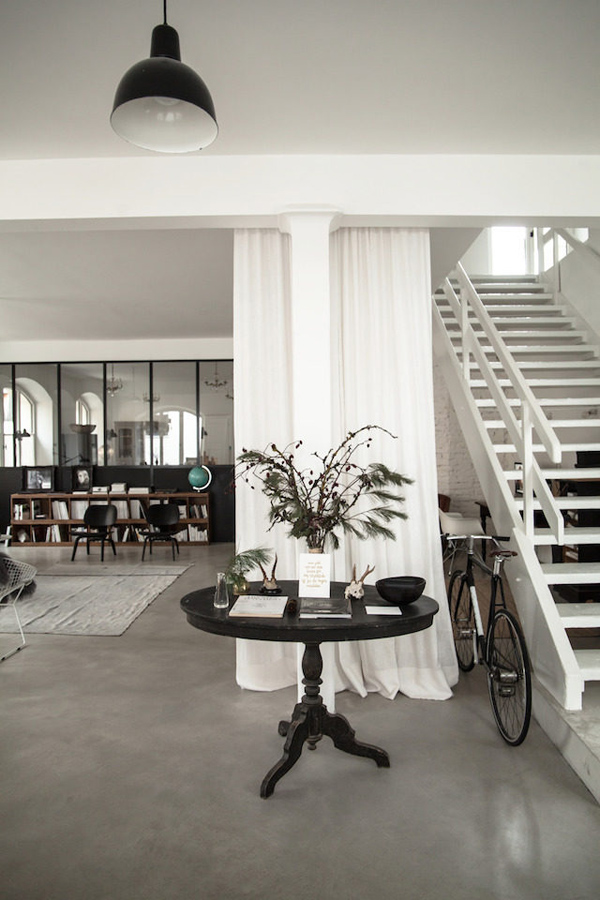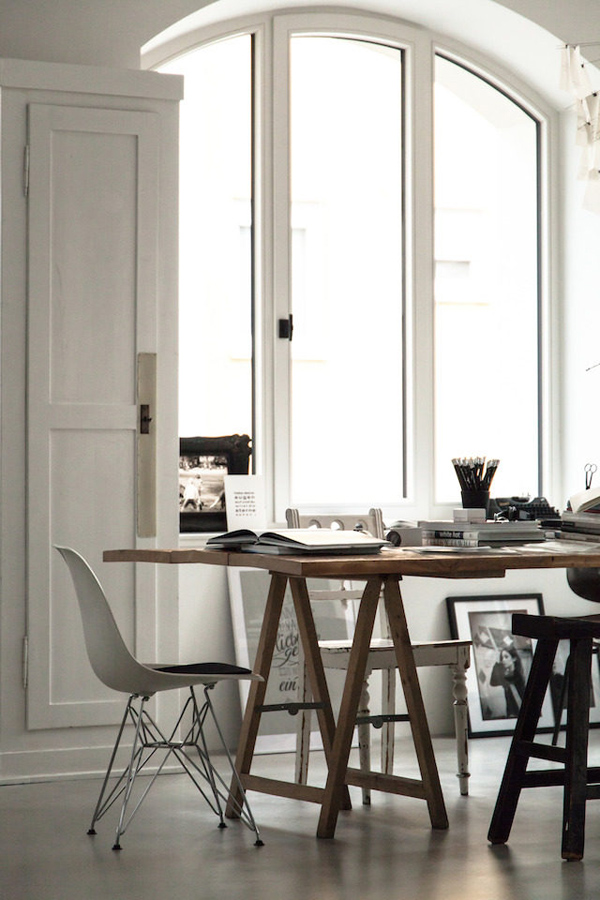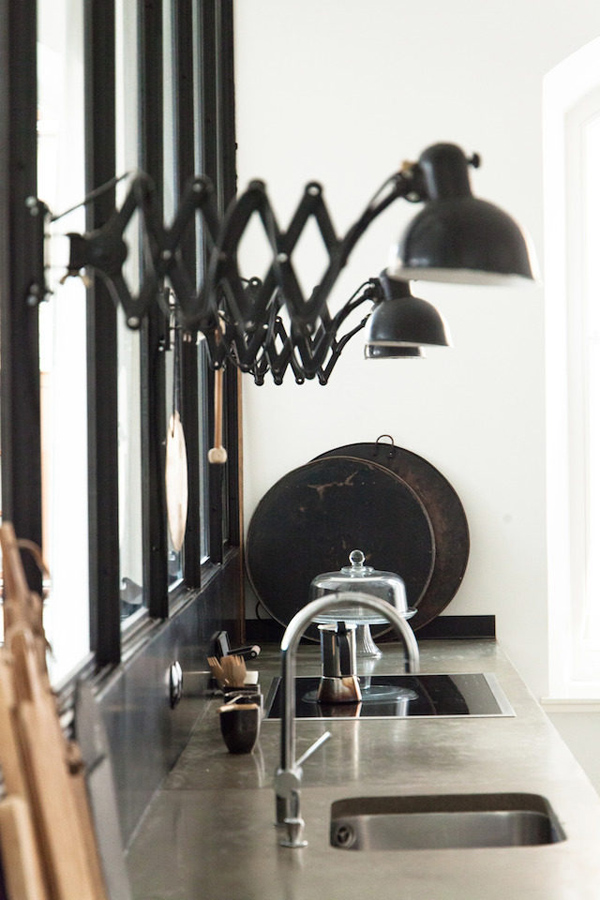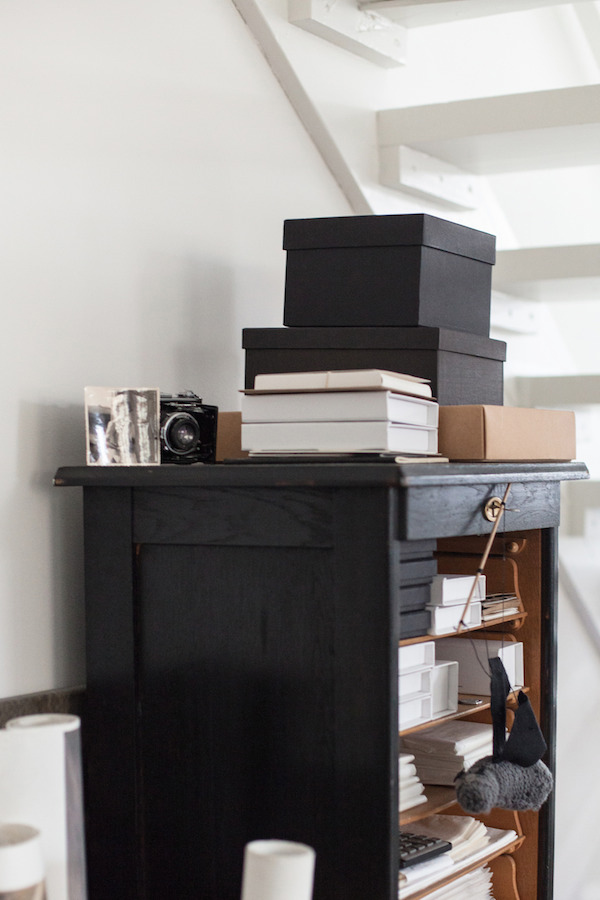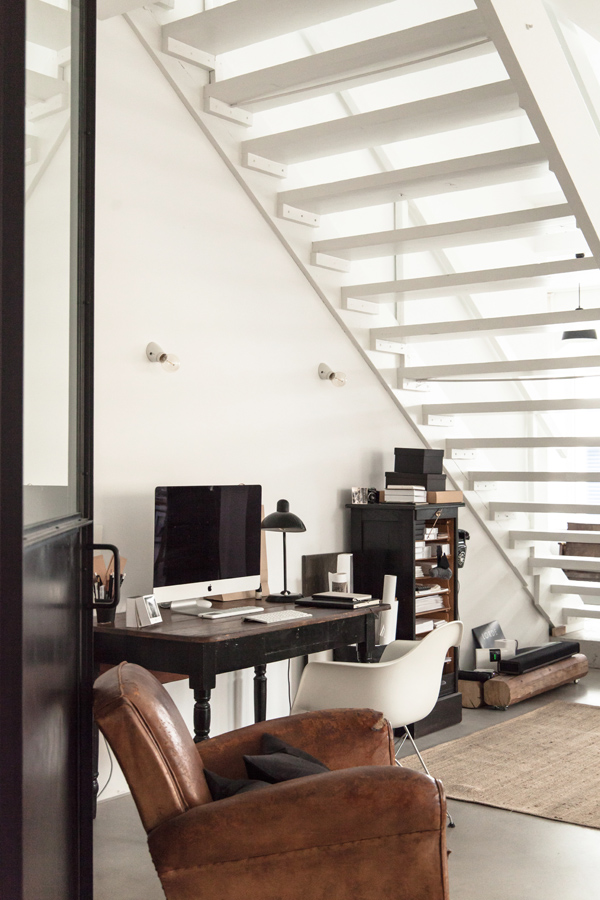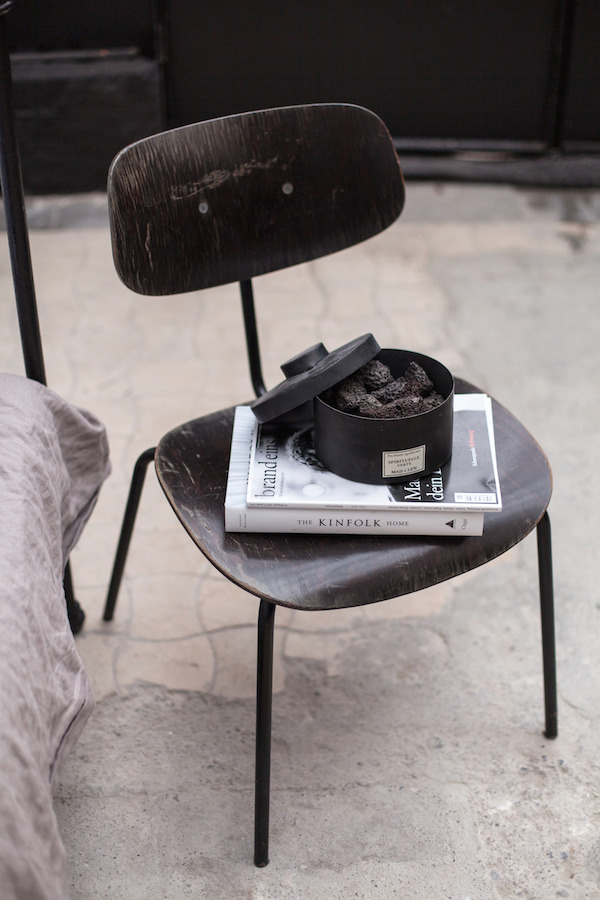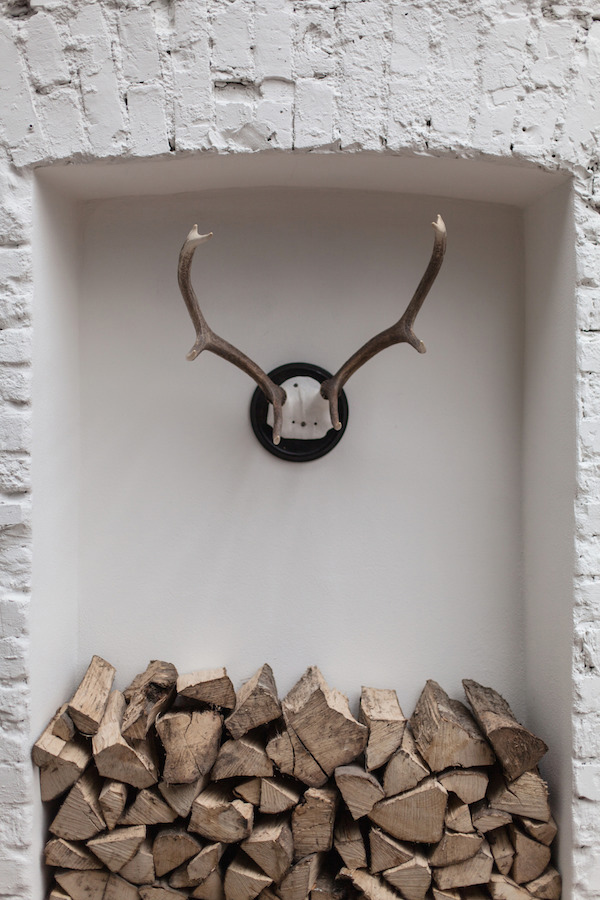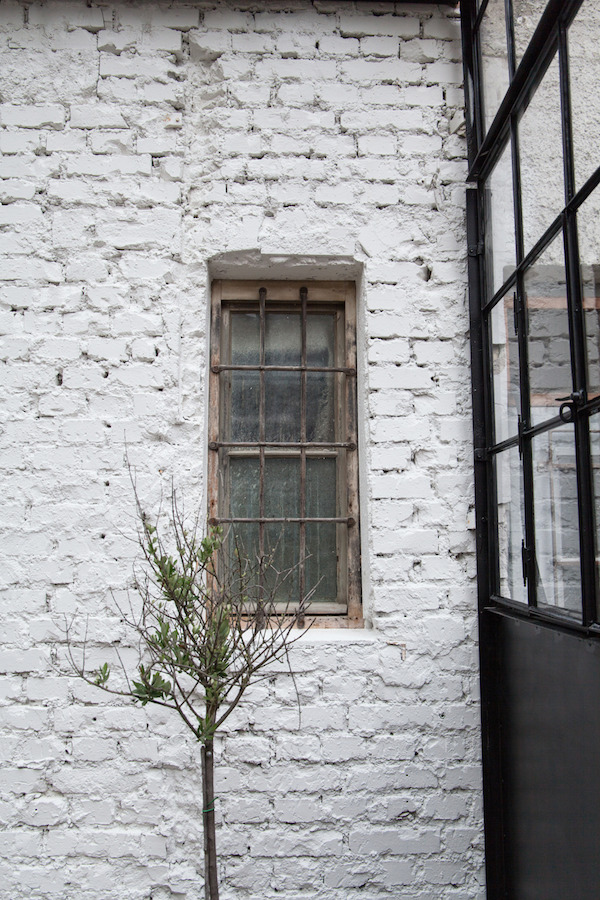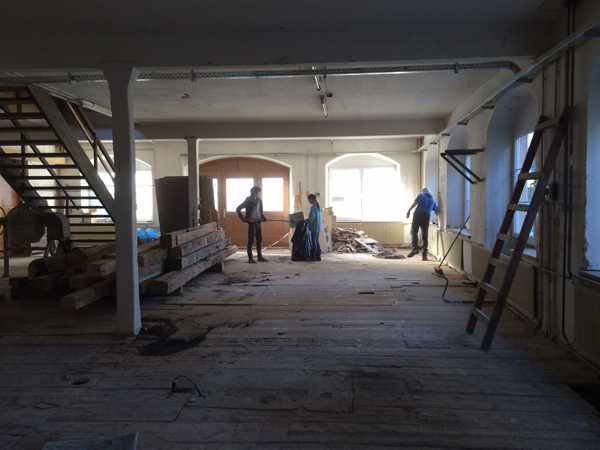 INTERVIEW & PHOTOGRAPHY | Petra Reger, Wertvoll Fotografie with kind permission

Follow Stylejuicer with Bloglovin