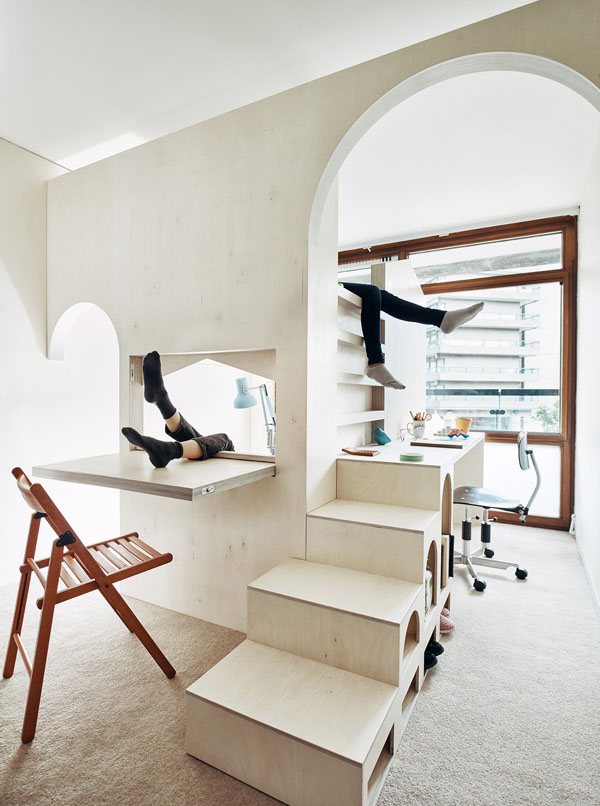 I absolutely adore Ben Allen's latest project, 'A room for two' which is a plywood structure custom made for an apartment in the Barbican's Defoe House in central London.
Pale birch plywood is a massive trend at the moment as the inexpensive material is light, strong and versatile and can be cut easily into any shape. The pale colour and subtle wood grain texture compliments the continuing trend for minimalism, creating clean lines and a contemporary uniform look as so often seen in Scandinavian design.

The purpose of this commission was to divide a single bedroom into a creative sleeping and working space for the owners two children making sure that every piece of the off-site prefabricated structure fitted through the standard Barbican apartment door.
Studio Ben Allen picked up on details like the arches of the Brutalist style estate and created two separate entrances to the kids spaces which feature a desk and a bed each. I adore the way that each piece of furniture serves a function like little cubby holes in the steps for slippers and in-built drawers for books to read in bed. My favourite bit is the fold down desk which cleverly reveals a house shaped window repeated on the opposite side ensuring a straight sightline out into the open courtyard.
A fabulous piece of functional design that nestles perfectly into the 1950ies apartment.
If you love plywood you can see more creative applications in this cafe and this stylists home or head over to the V&A's current plywood exhibition.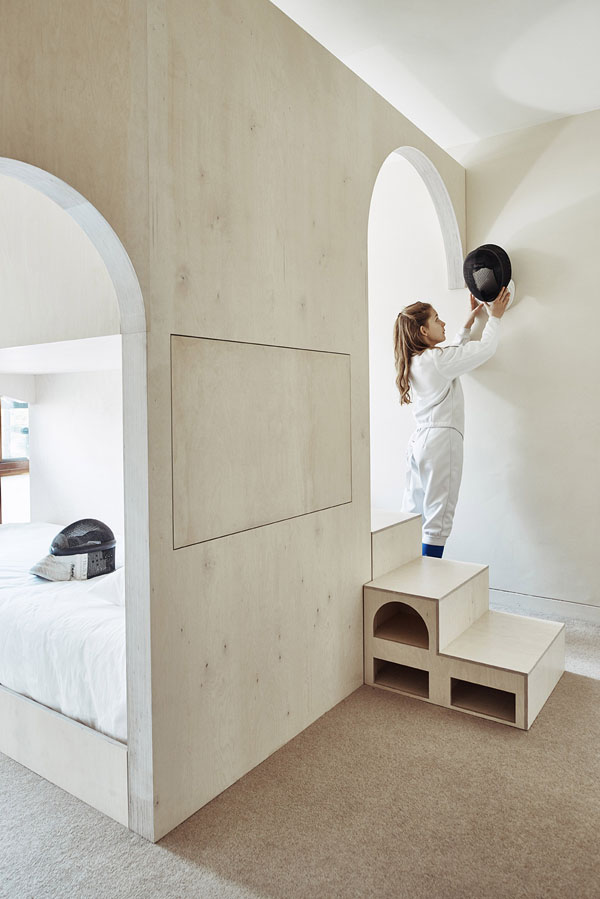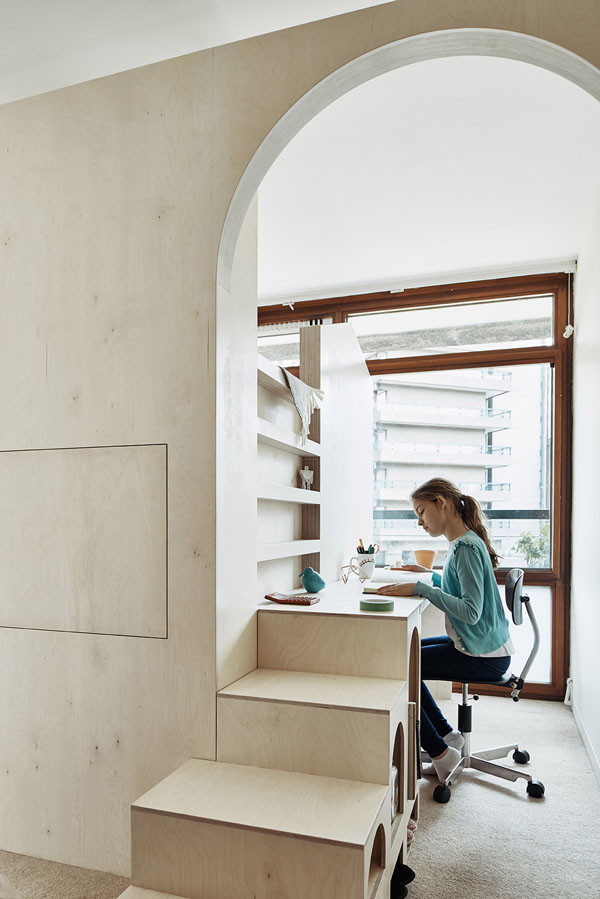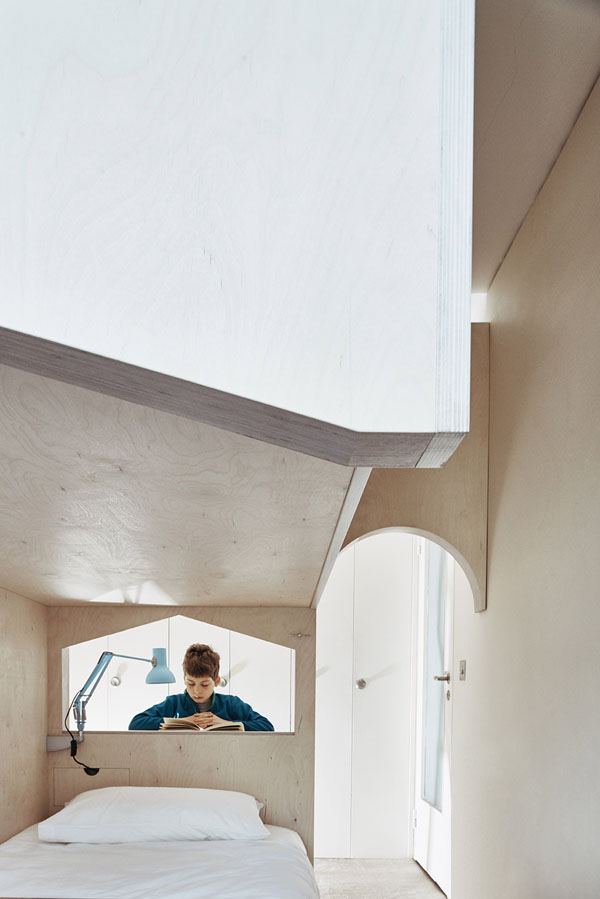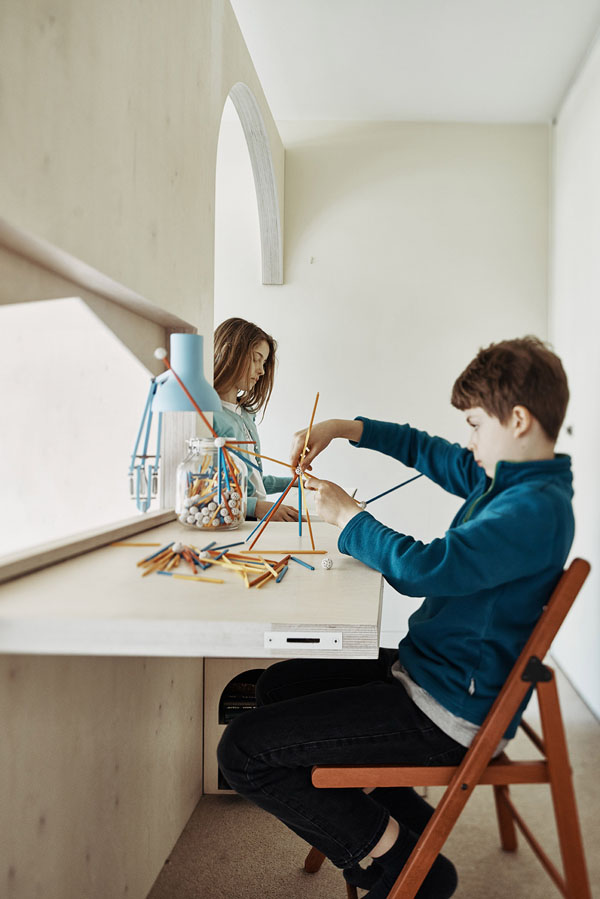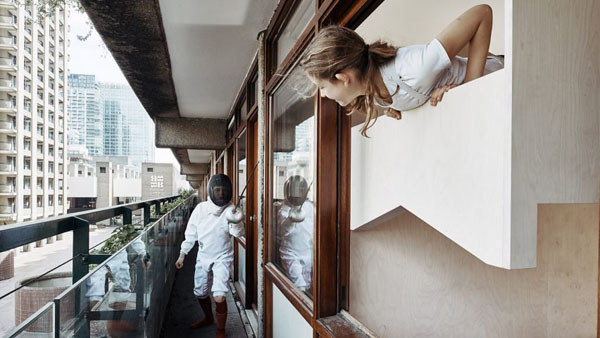 MORE INFORMATION | Studio Ben Allen
PHOTOGRAPHY | Michael Sinclair with thanks

Follow Stylejuicer with Bloglovin