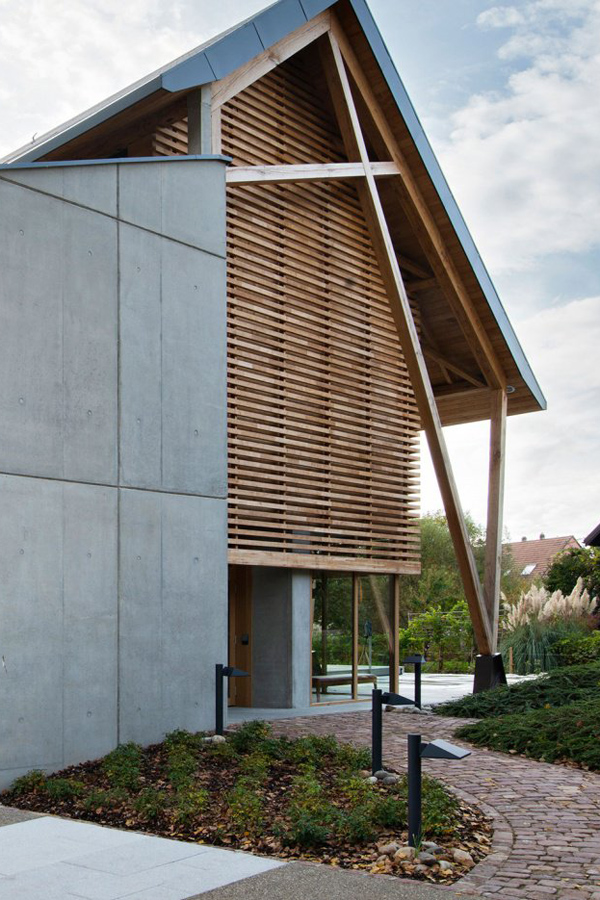 Oh this Spa annex had me at hello 'beams and concrete'. It's a recent addition to the family run Hôtel des Berges in the Alsace region and designed by Patrick Jouin and Sanjit Manku who previously redesigned the hotel's Michelin stared restaurant.
To cater for mind, body and soul what better addition could there be to a family run hotel in a picturesque French village with a Michelin stared restaurant than a spa for guests who seek total relaxation in harmony with nature.
The building itself is inspired by the region's large old barns and the structure is timber frame and concrete with chunky beams and untreated materials being used throughout. I like the deliberate choice of showing the building's structure rather than concealing it with plasterboard. In particular the pitched roof in the generous five junior suites upstairs where the construction is fully exposed. A trend which I've noticed more of recently – see my post on the three mountain huts restaurant in Switzerland.
My favourite bit has to be the pool area though which is just perfectly and discreetly lit by the sunlight flooding in through those wooden slats across the window. What could be more relaxing than watching dispersed sunbeams dance across the water!?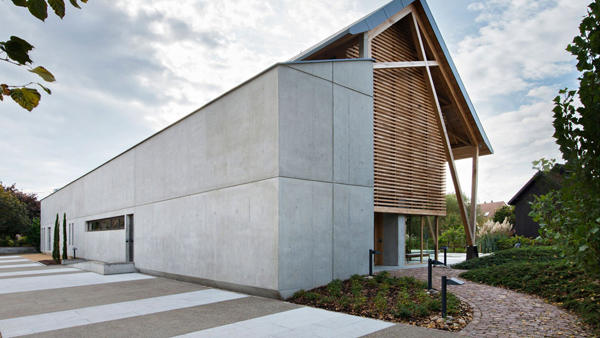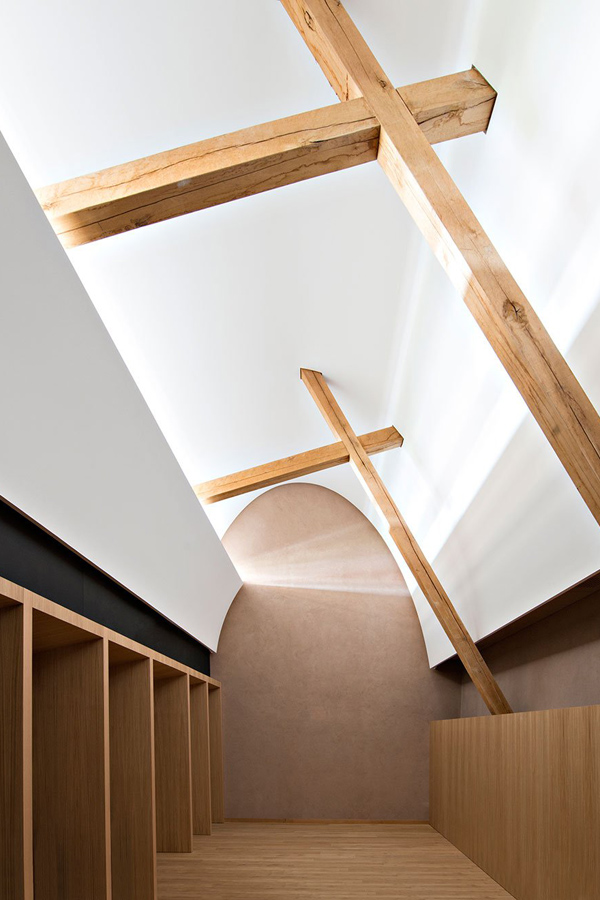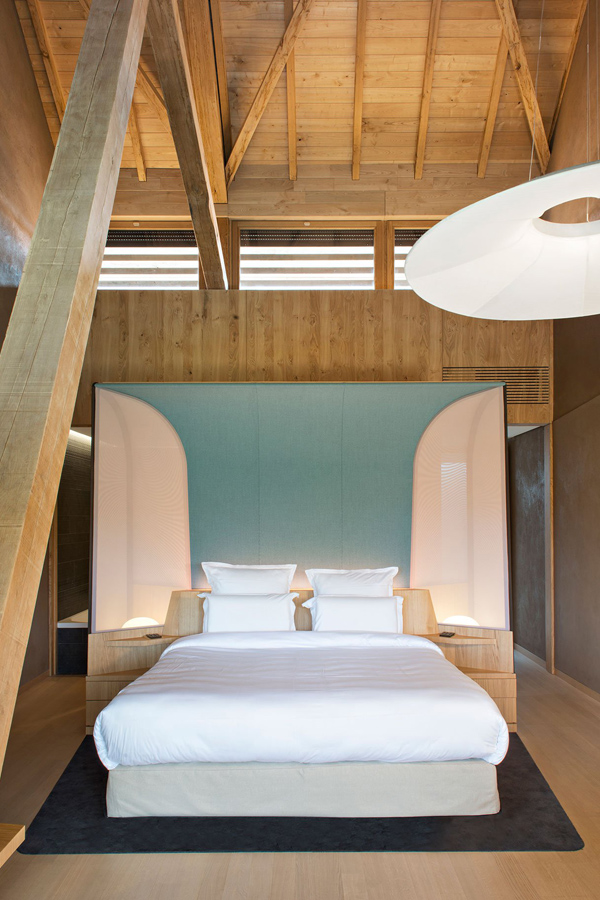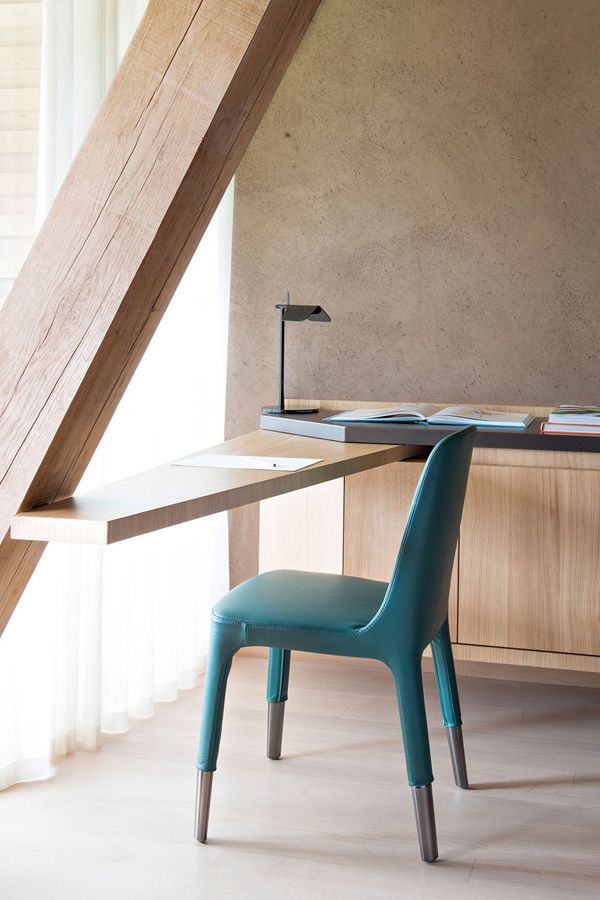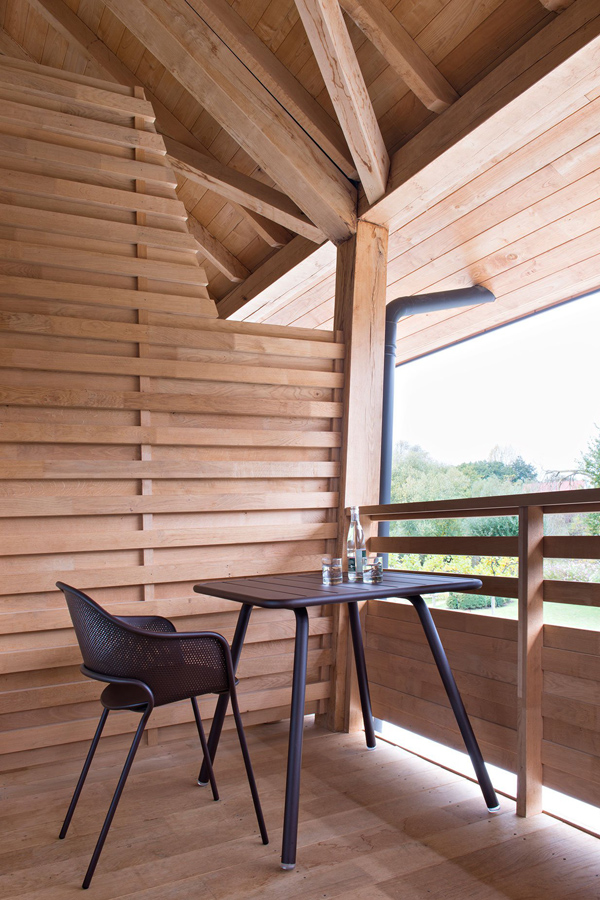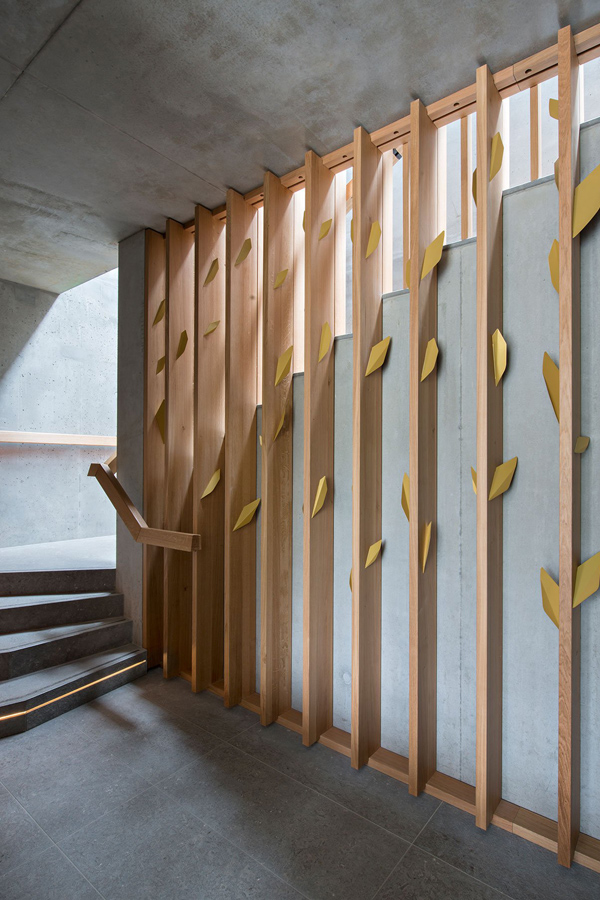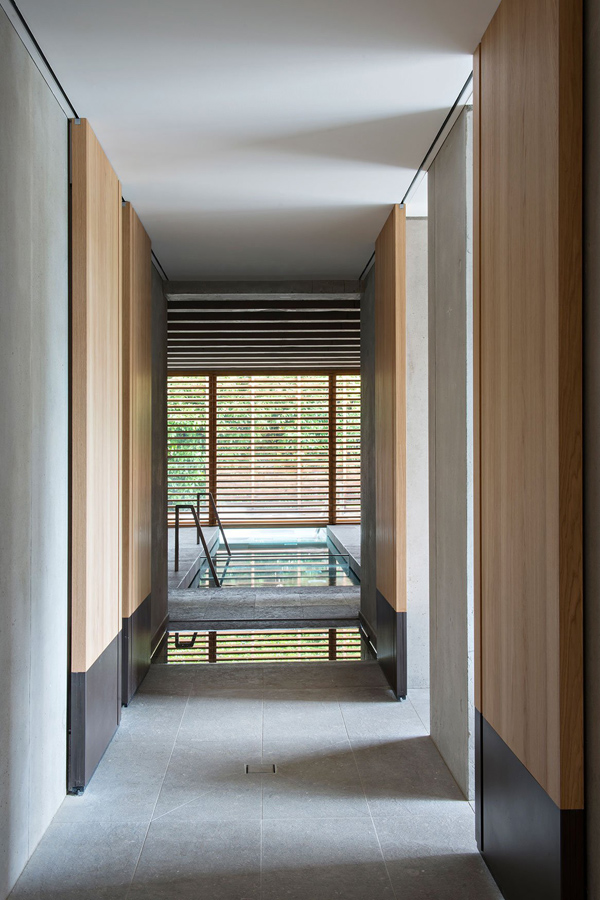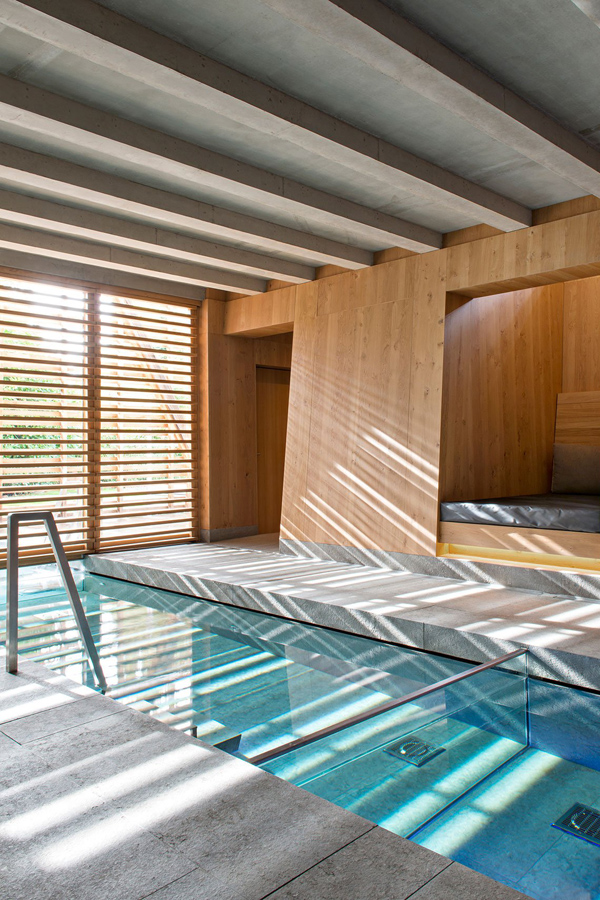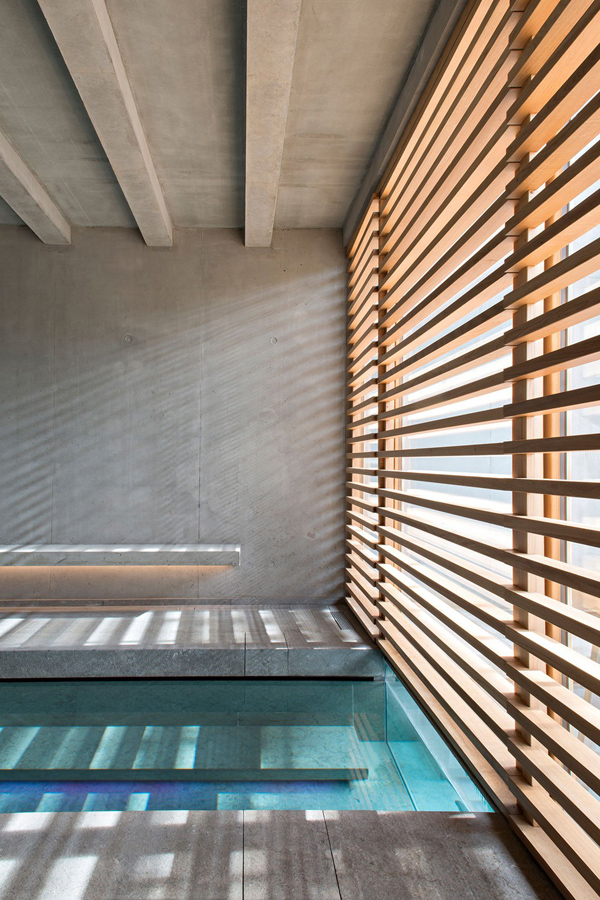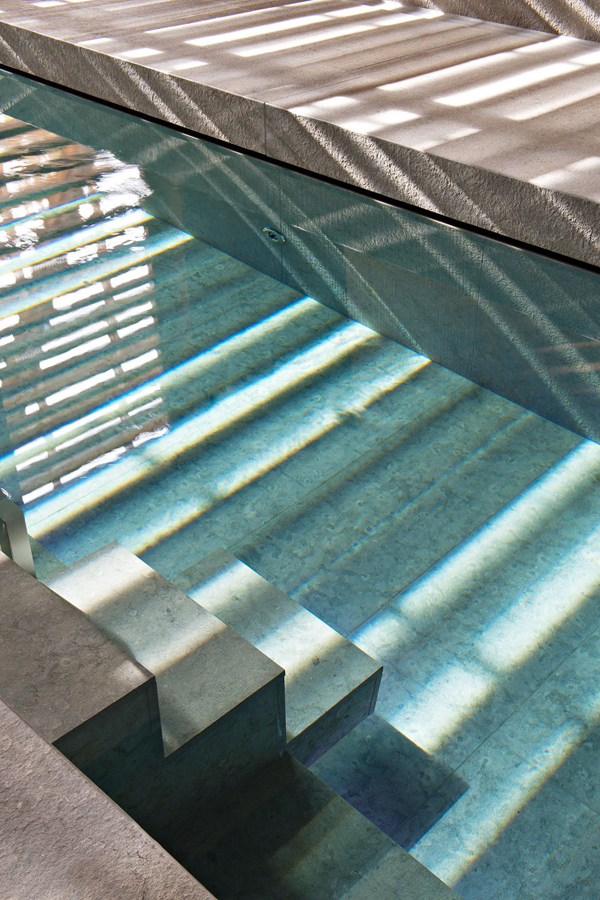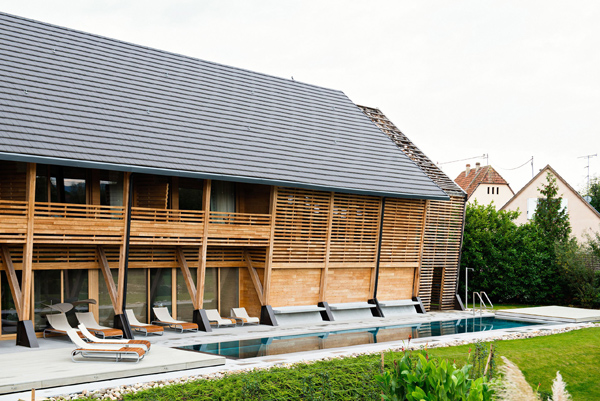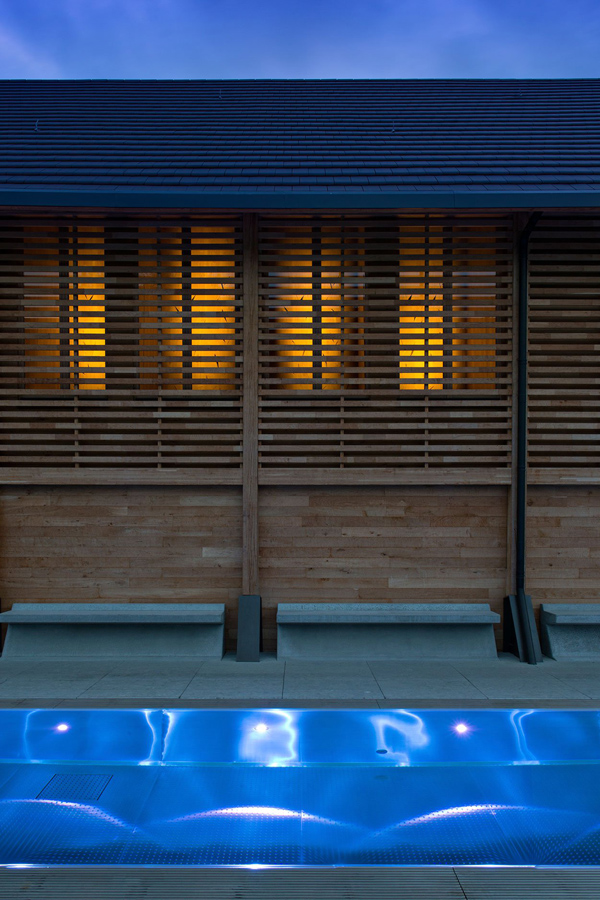 ARCHITECTURE & SPACE DESIGN | Jouin Manku Agencies
MORE INFORMATION | Hôtel des Berges
PHOTOGRAPHY | Nicolas Mathéus with thanks

Follow Stylejuicer with Bloglovin