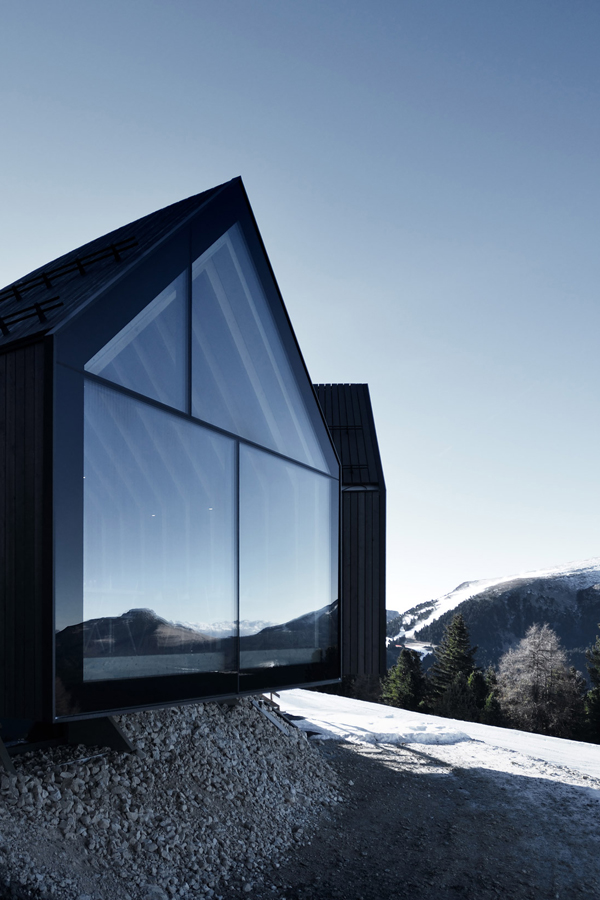 Winter has Britain firmly in it's grip and I'm dreaming of heading off to the mountains with the family for some snow. One place I'd love to explore is the South Tyrolean Dolomites and the Swiss resort of Oberholz where this gorgeous new mountain restaurant has opened up designed by Peter Pichler architects in collaboration with Italian architect Pavol Mikolajcak.
I'm fascinated by the structure of the three large huts facing slightly different mountains with the volumes flowing and connecting into each other. As the architect describes it: "The cantilevering structure grows out of the hill like a fallen tree with three main branches creating a symbiosis with the landscape. At the end of the branches a large glass facade frames the surrounding mountains from the interior of the hut."
The exposed internal structure in local spruce helps you 'read' the buildings' construction and draws you to the large window at the end of each volume. Somehow it reminds me of inside a whale, looking at it's rib cage, not that I've never been inside a whale [obvs]. The textures and materials use inside are contemporary without compromising on local relevance with the use of spruce and concrete. The wooden chairs too are a modern take on the traditional, curvy Swiss chairs by squaring the backrest off and keeping a cut out to make it easier to move them around, only in this version it's a lozenge and not a whimsical heart or leaf.
It's a beautiful project and though I love skiing I wouldn't be too upset if I had to spend my days in here looking out at the stunning scenery.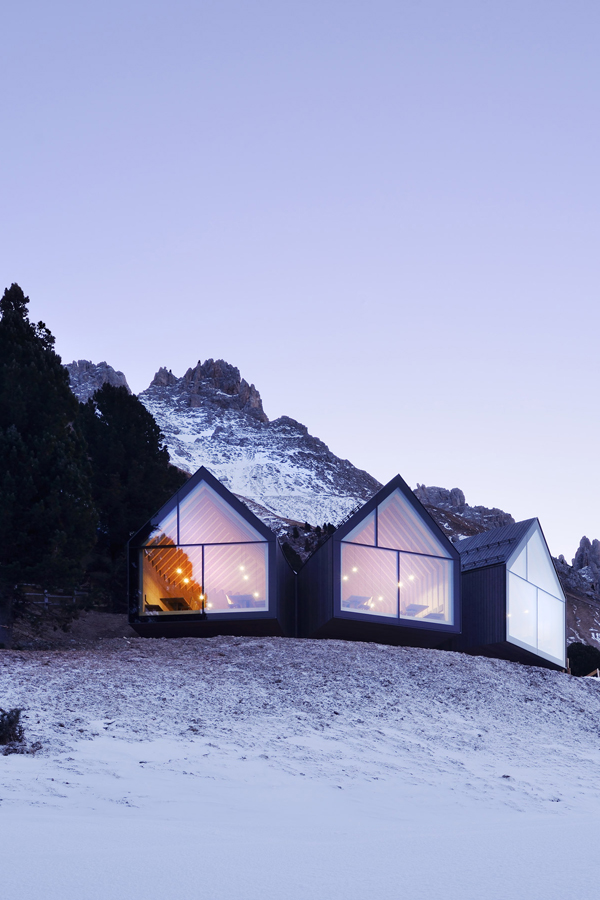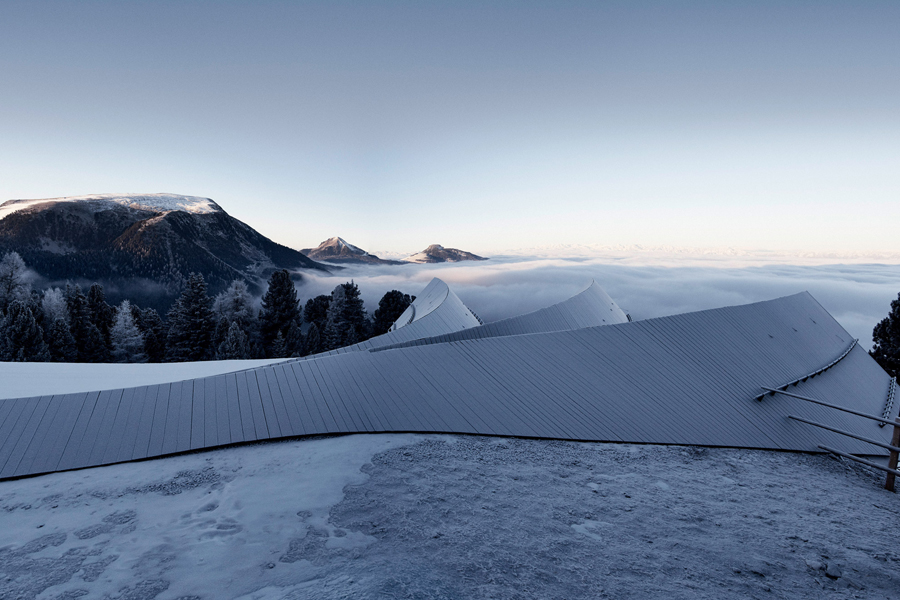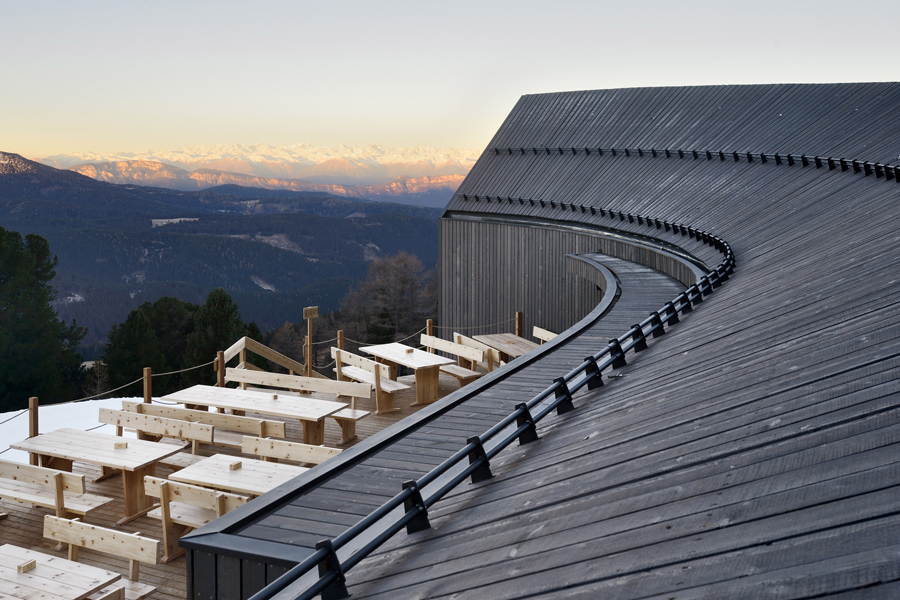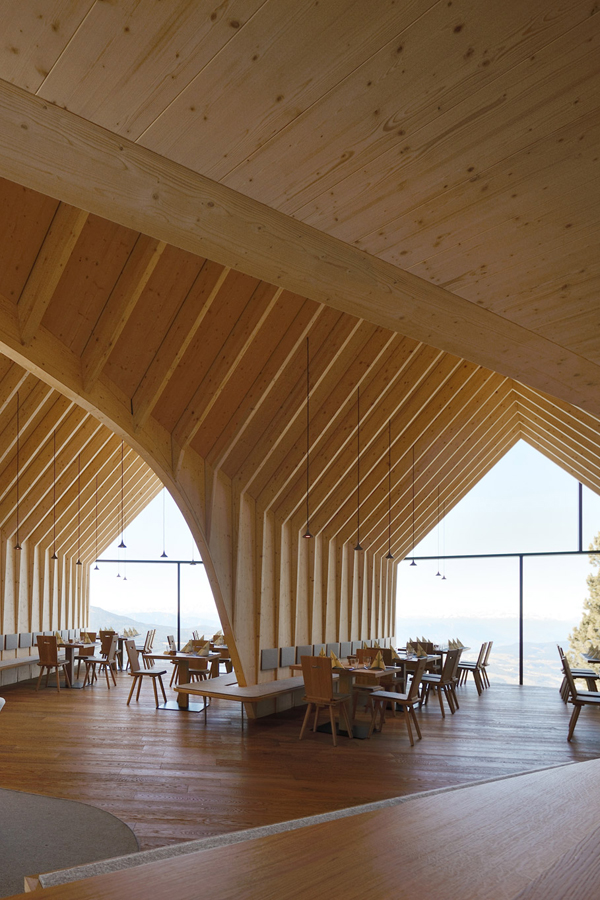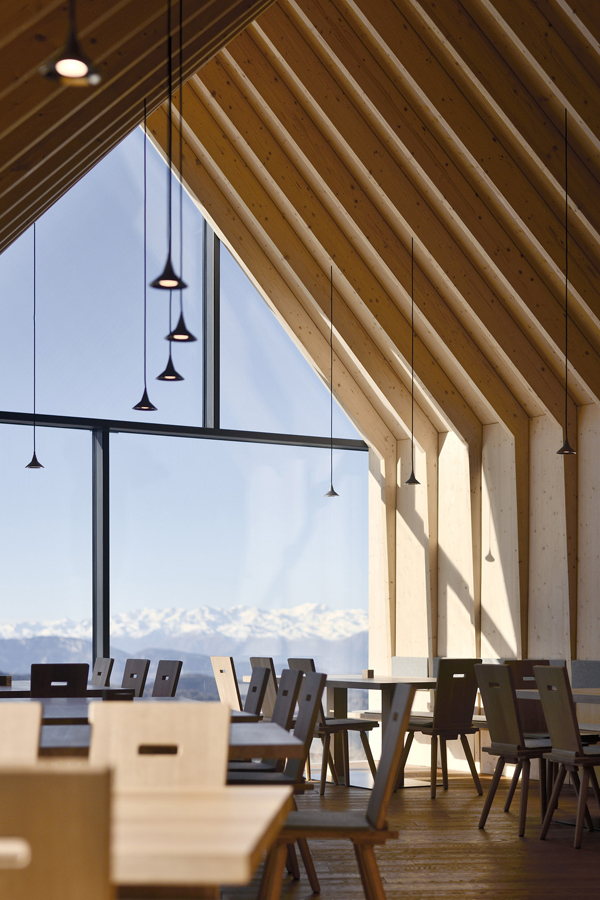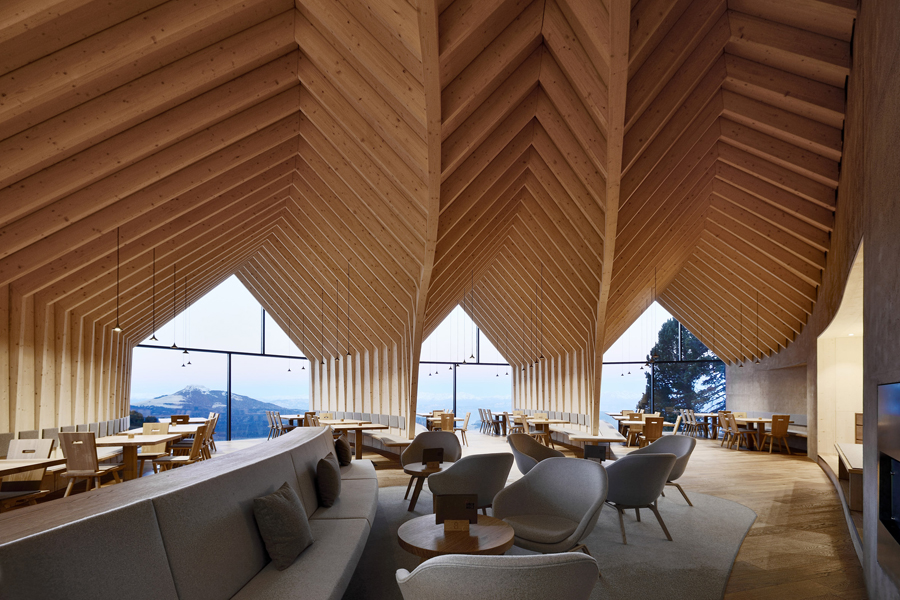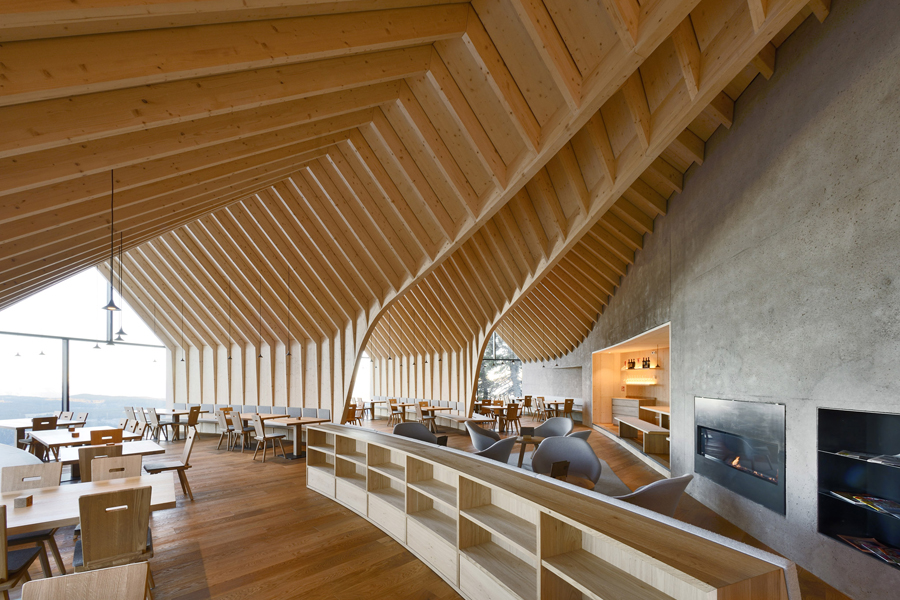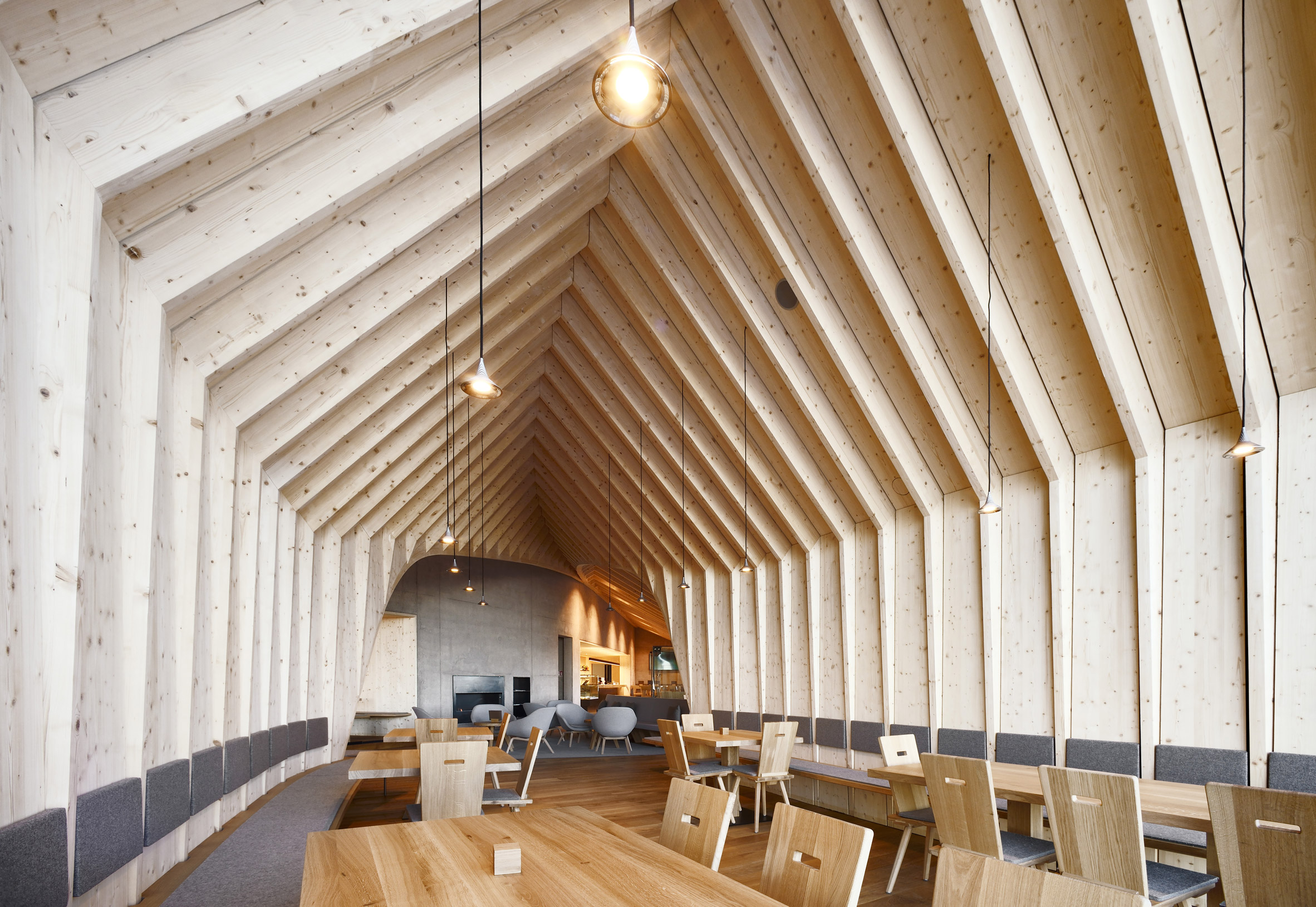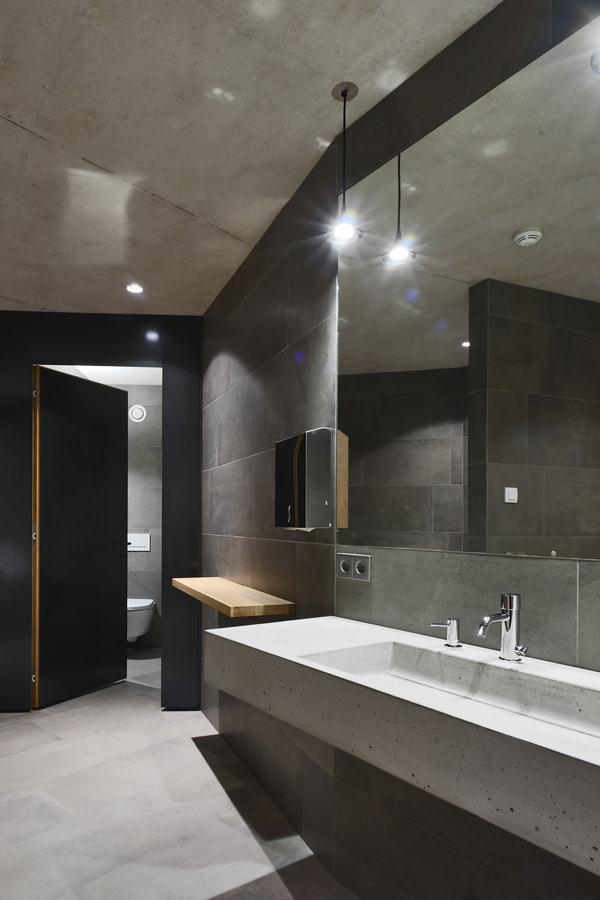 MORE INFORMATION & PHOTOGRAPHY | Peter Pilcher Architects in collaboration with Pavol Mikolajcak Architects with thanks