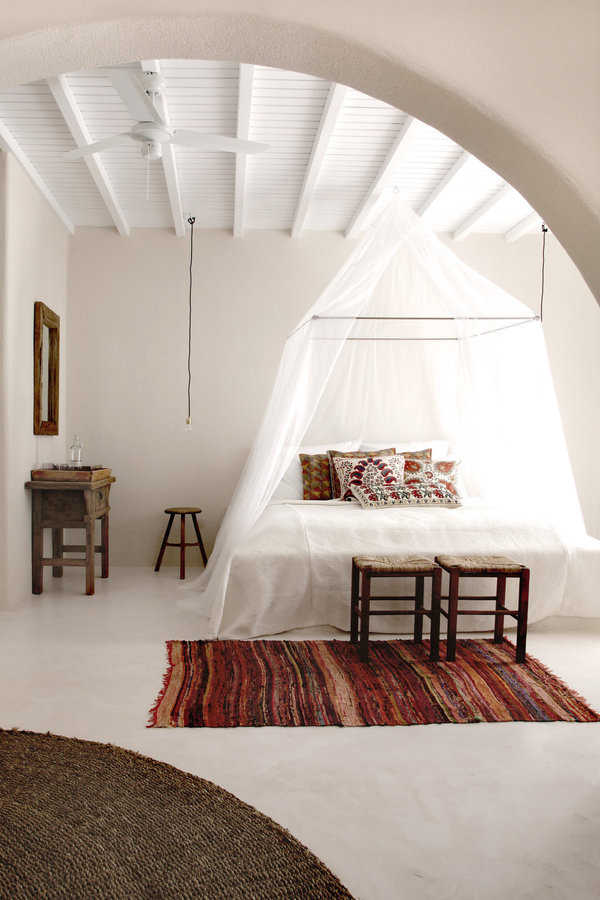 If you're a big pinner and/or blog follower chances are you will have already drooled over these gorgeous images of the San Giorgio Mykonos as quite a few famous bloggers seemed to have checked it out on a PR jolly. I'm speaking with envy and purely speculating here of course as my invitation seemed to have got 'lost in the post' – not that I'm bitter, I was busy that week anyway.
So… I'm not going to tell you about the perfect location, the picturesque small Greek island or the luxury boutique service the San Giorgio is offering as I haven't actually been. What I can tell you about is the fabulous interior design and styling by Annabell Kutucu and Michael Schickinger who kindly let me use these images.
They describe the look and feel of the San Giorgio Mykonos "like visiting your coolest friend, who whips up a feast for eyes and palate with as much ease and grace as he throws the islands most talked about fête."

Wow! What a great description and I sure would like an invite to that fête.
I love how the couple kept the interior design and style simple with a sense of history and heritage. Enormous skill and subtlety clearly went into the choice of textures, fabrics and furnishings that tell of an exotic place or a local story and mostly stay within a neutral colour palette. There is a deliberate emphasis on origin and craftsmanship and each carefully selected piece is organic in form or source creating a harmonious whole.
The place feels quite bohemian though contemporary, light and airy at the same time. A space where you can feel at ease and start enjoying your holiday before you've even unpacked your suitcase and a future holiday destination for yours truly.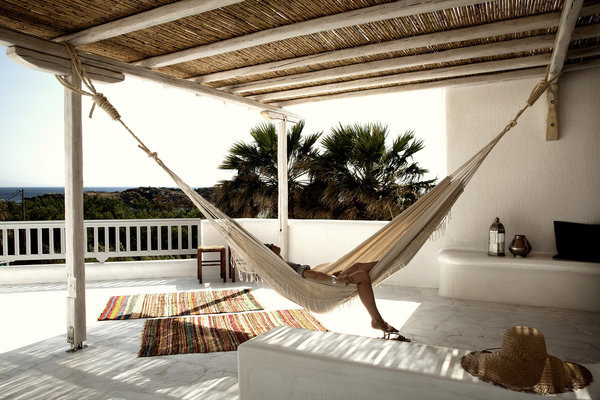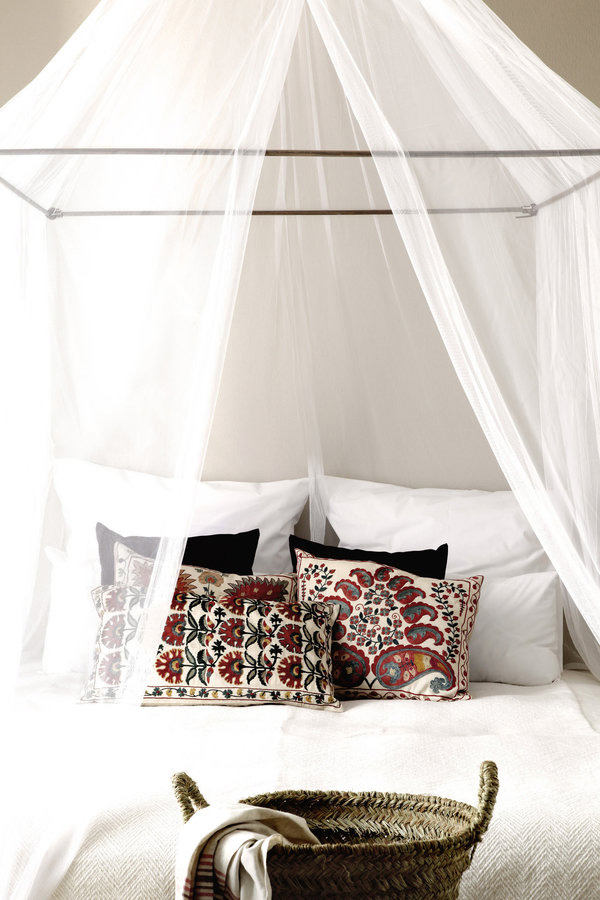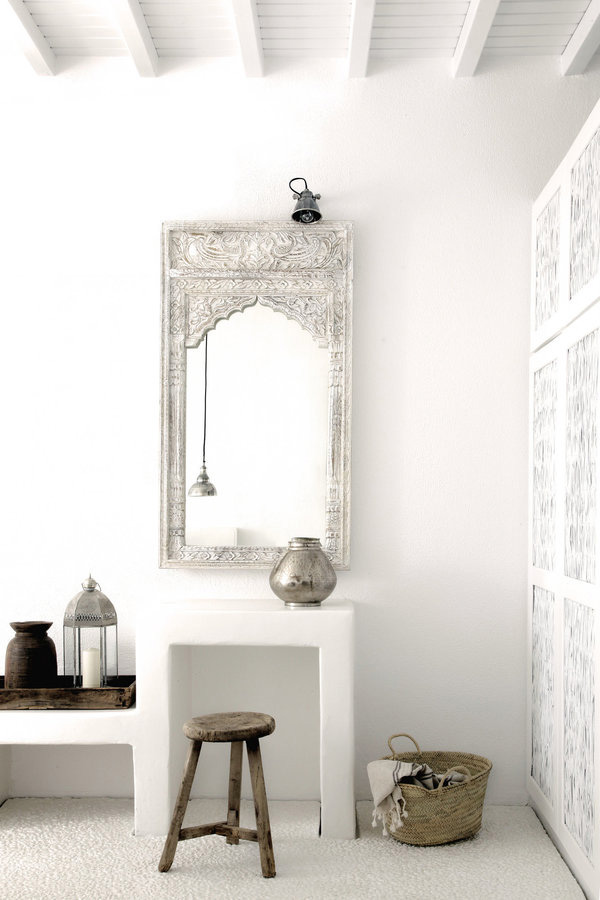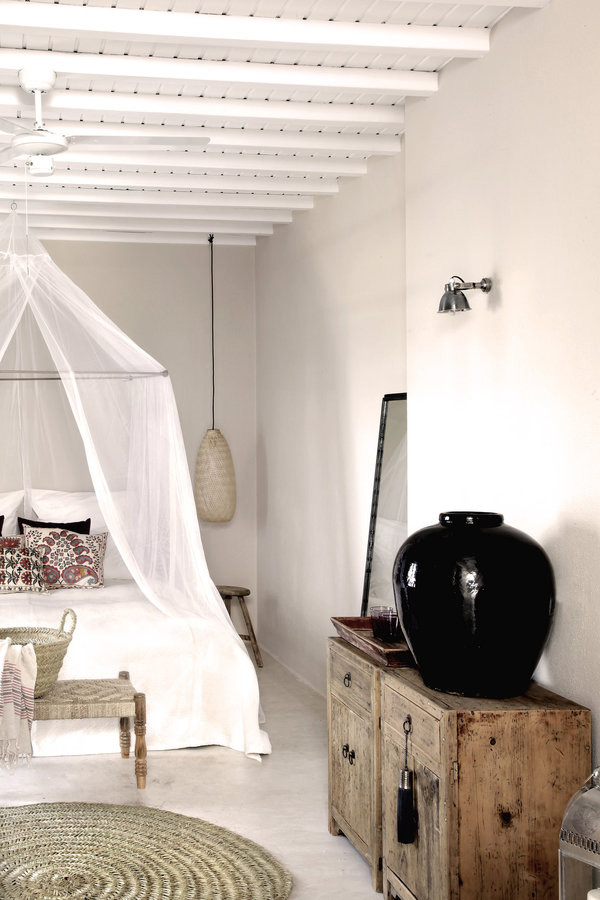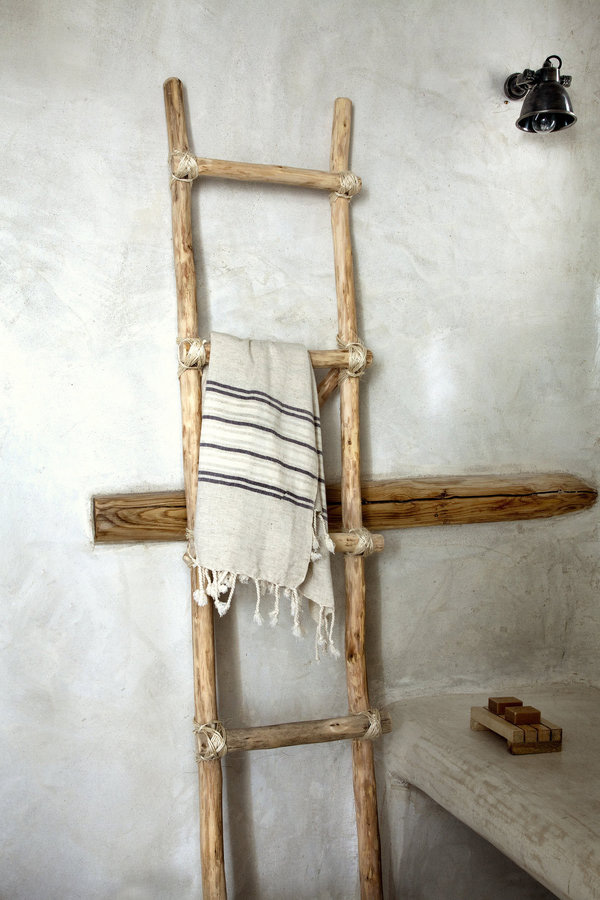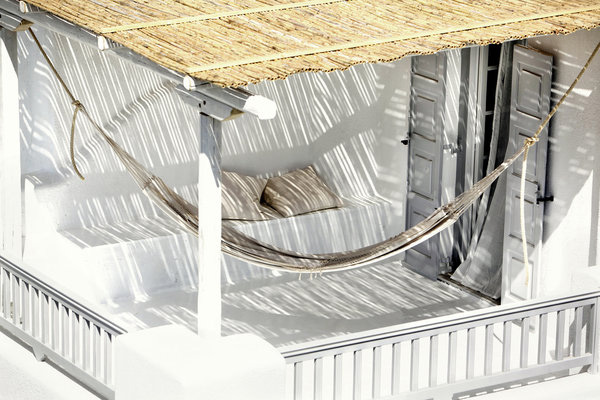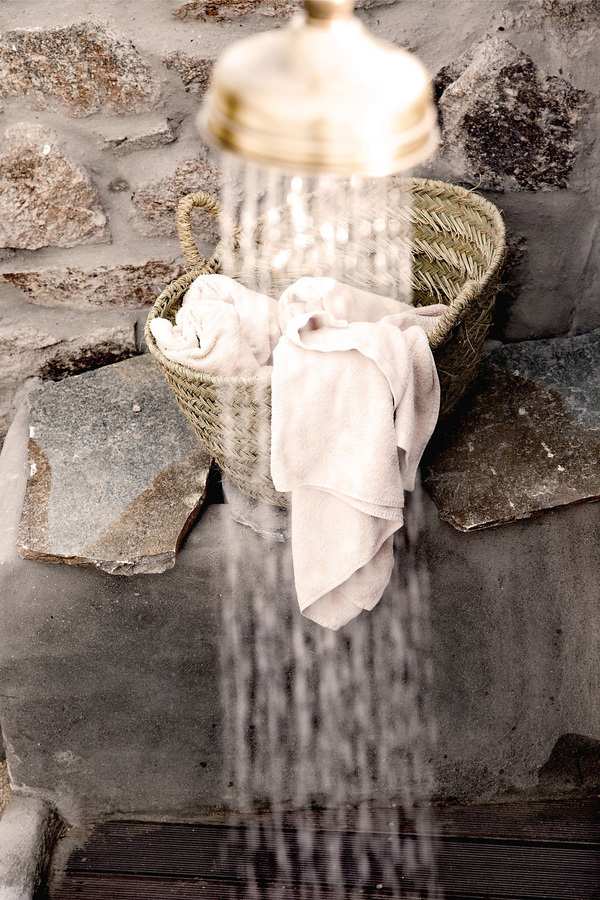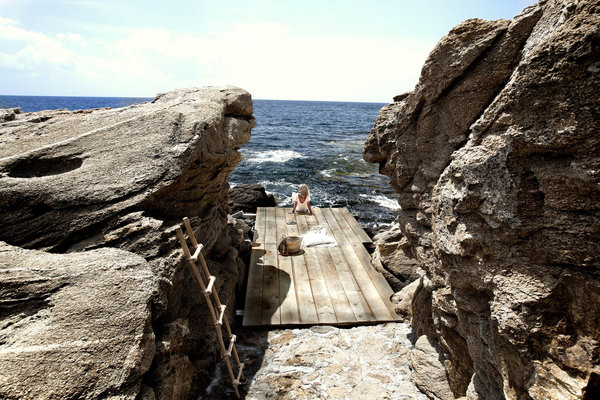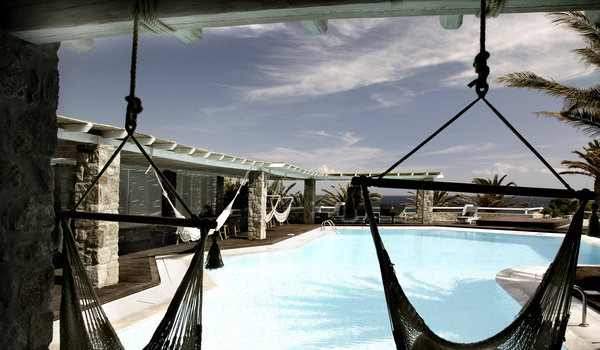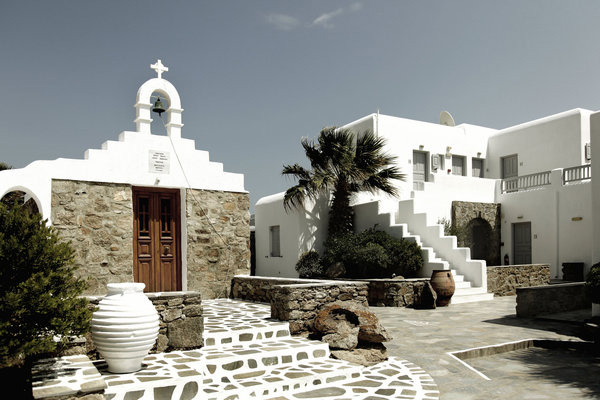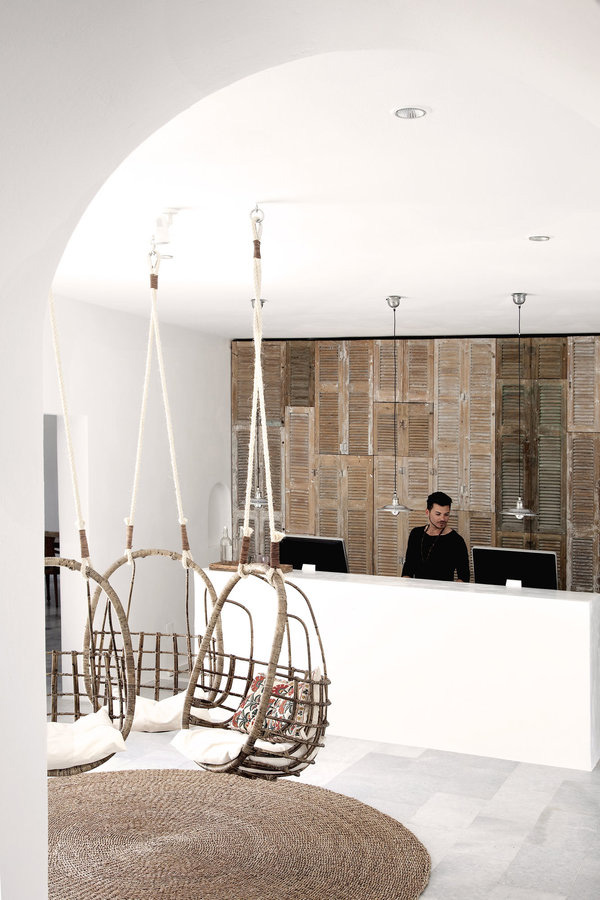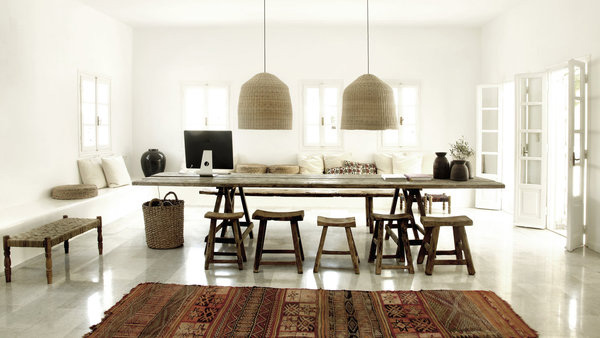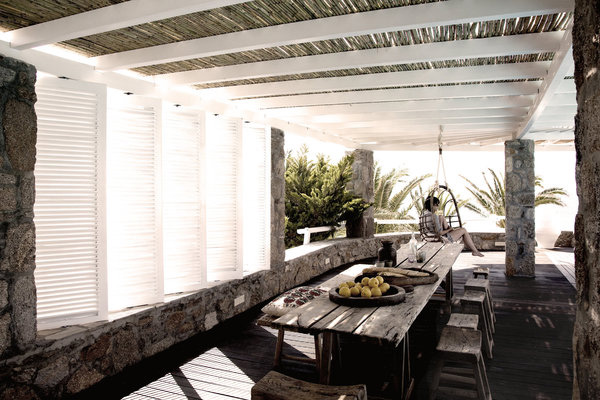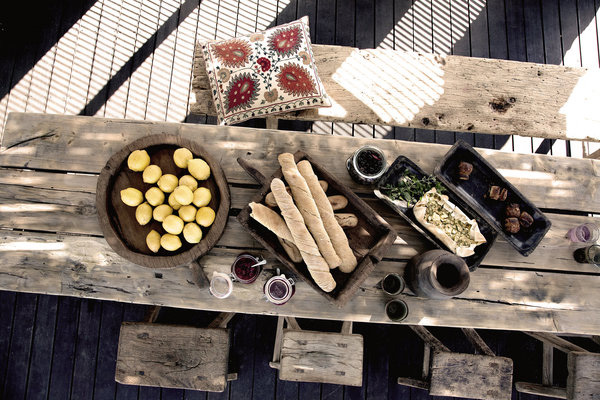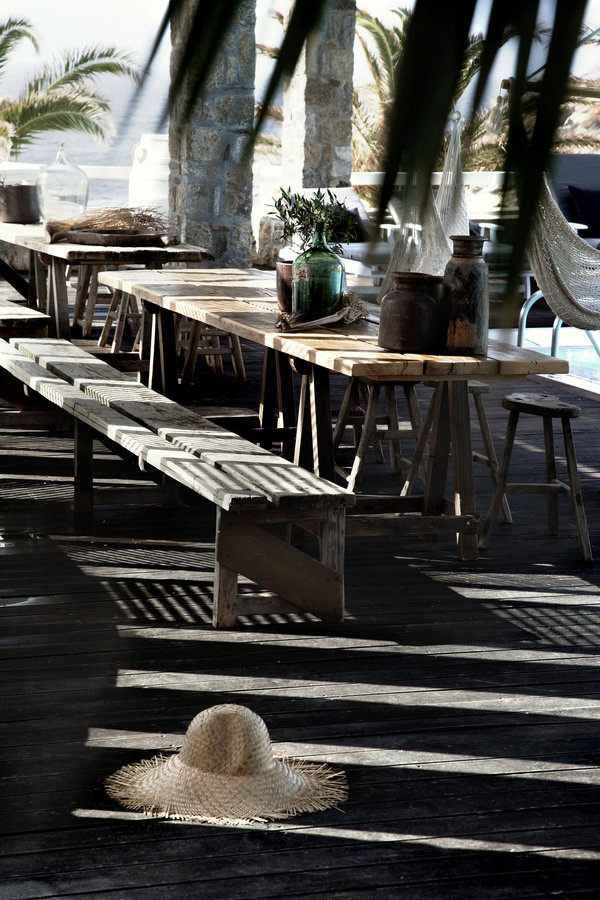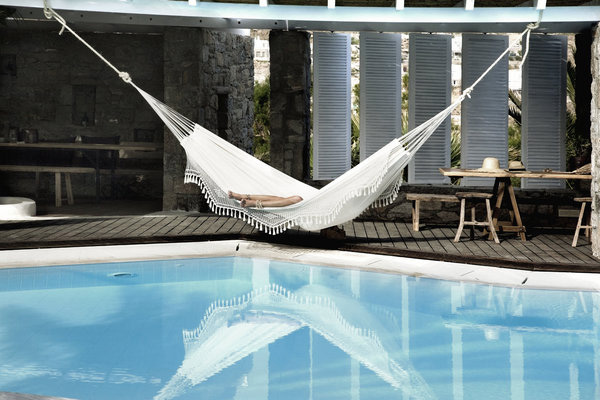 MORE INFORMATION | San Giorgio Mykonos
INTERIOR DESIGN | Annabell Kutucu & Michael Schickinger with kind permission

Follow Stylejuicer with Bloglovin