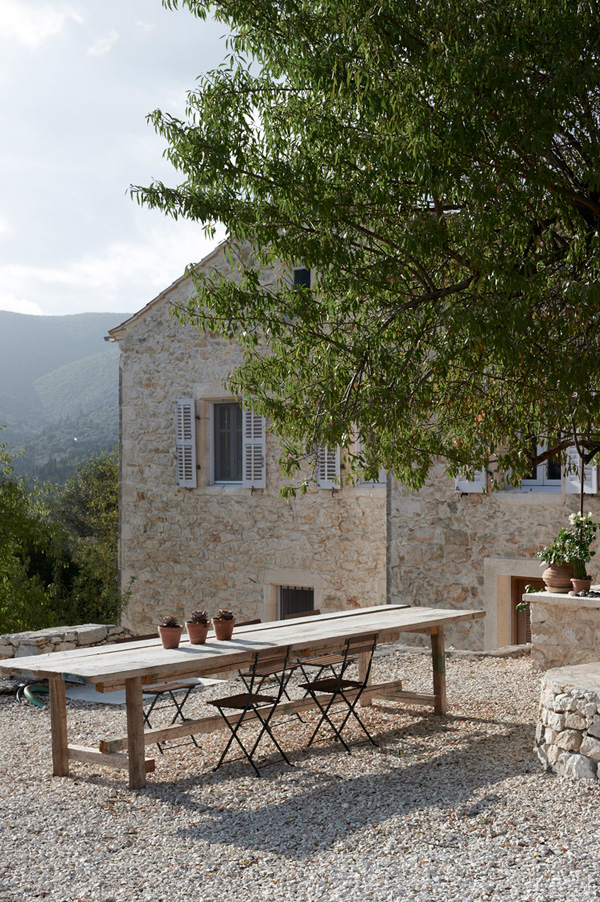 From Mykonos to Villa Kalos, Ithaca – it's Greek island hopping with Stylejuicer this week. 😉
This stunning villa was an abandoned ruin just over four years ago when South African photographers Gerda Genis and Robbert Koene fell in love with it. The breathtaking views of the Aegan Sea and the peaceful surrounding countryside with almond trees and olive groves make this a prime spot to relax and recharge with a deliberate choice of no technology (scary, but necessary every once in a while).
The couple restored the property with much love and care and lots of help from the locals converting it into an understated boutique villa with 4 bedrooms and 4 en-suite bathrooms, a salt-water pool, terraced gardens and 6,000 sqm of land to get lost in.
I have to say that I've fallen in love with the interior which is a competent mix of old and new and I like that they kept some of the old stone walls and juxtaposed them with polished concrete floors and exquisite furnishings and fabrics. Everything is kept in a luxurious neutral colour palette of whites, greys and browns which puts even more emphasis on the external beauty of the turquoise sea, bright blue sky and green rolling countryside.
What a perfect place to spend some quality time with friends and family and simply: just be.
Wishing you all a happy weekend!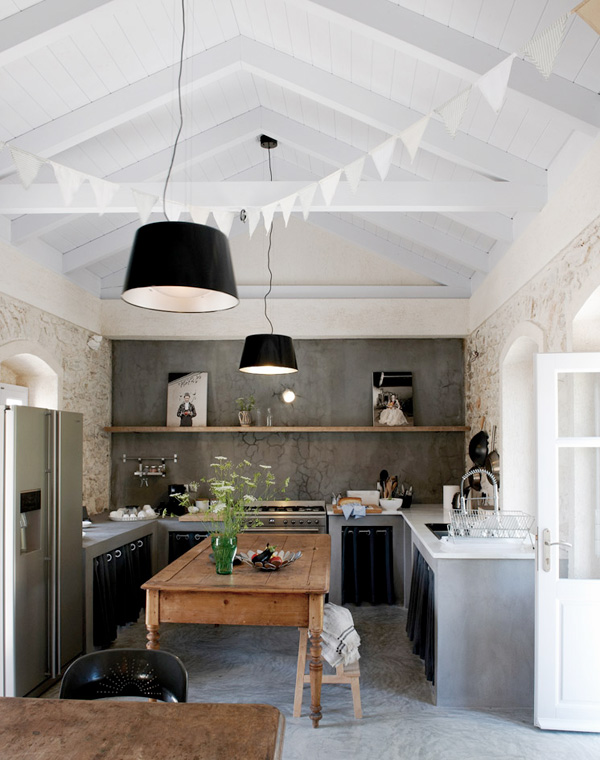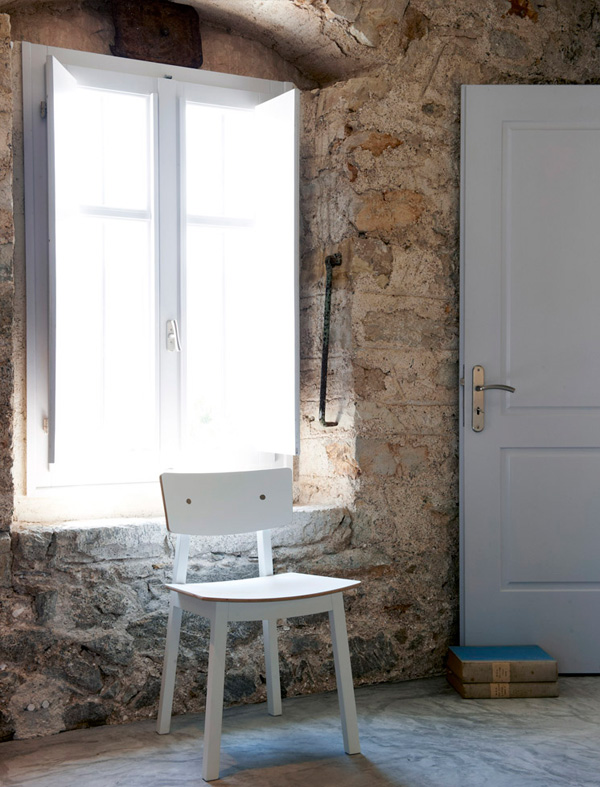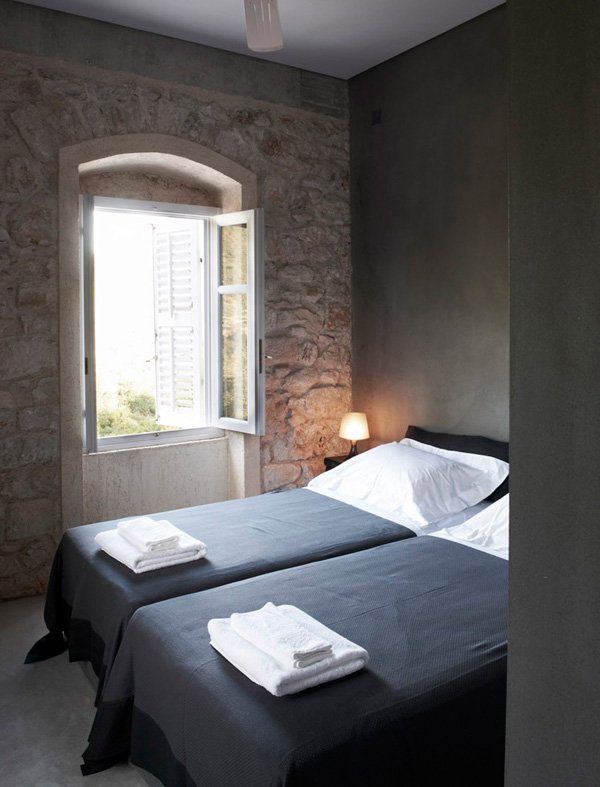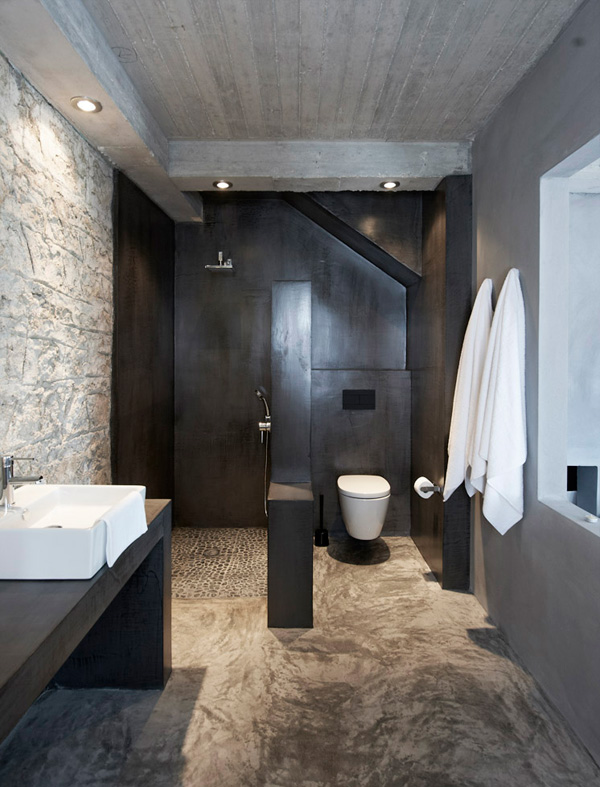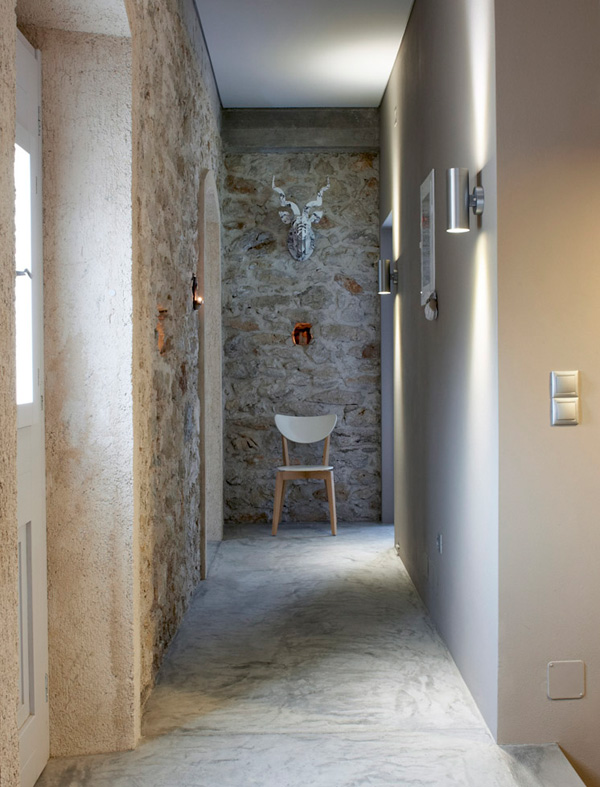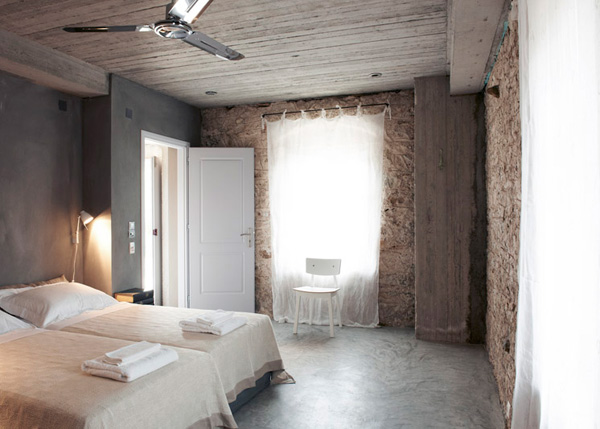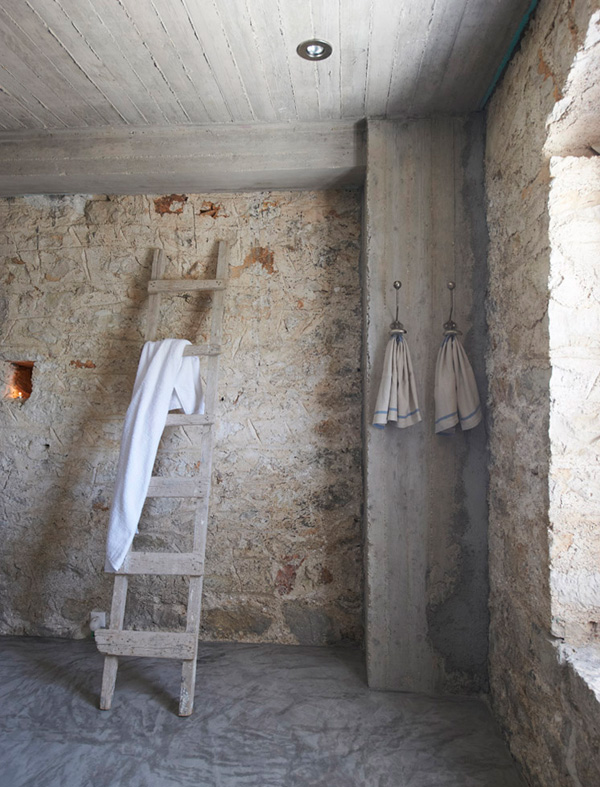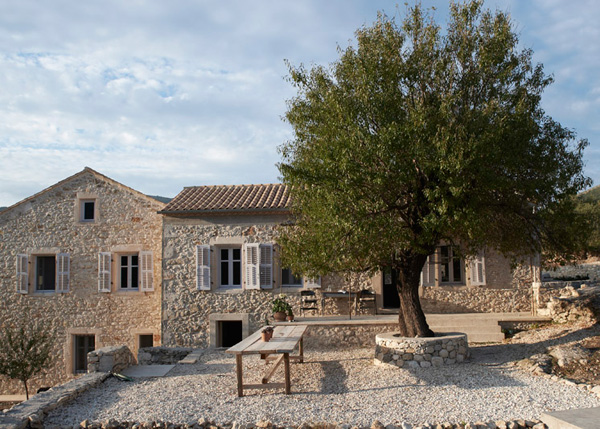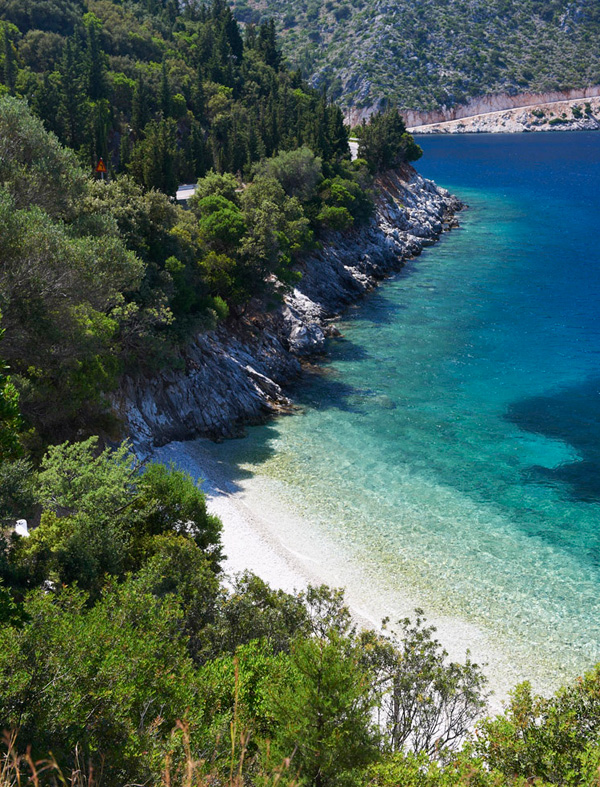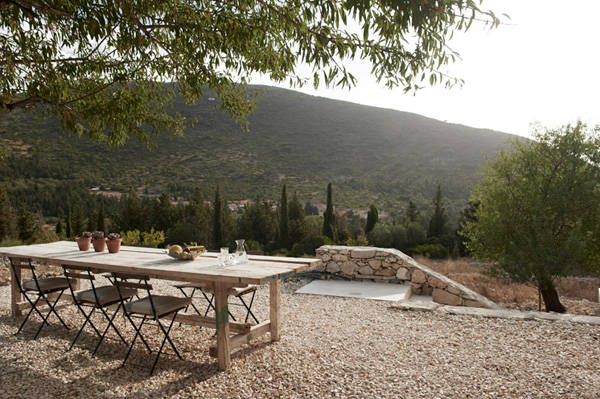 MORE INFORMATION | Villa Kalos
PHOTOGRAPHY | Robbert Koene & Gerda Genis

Follow Stylejuicer with Bloglovin