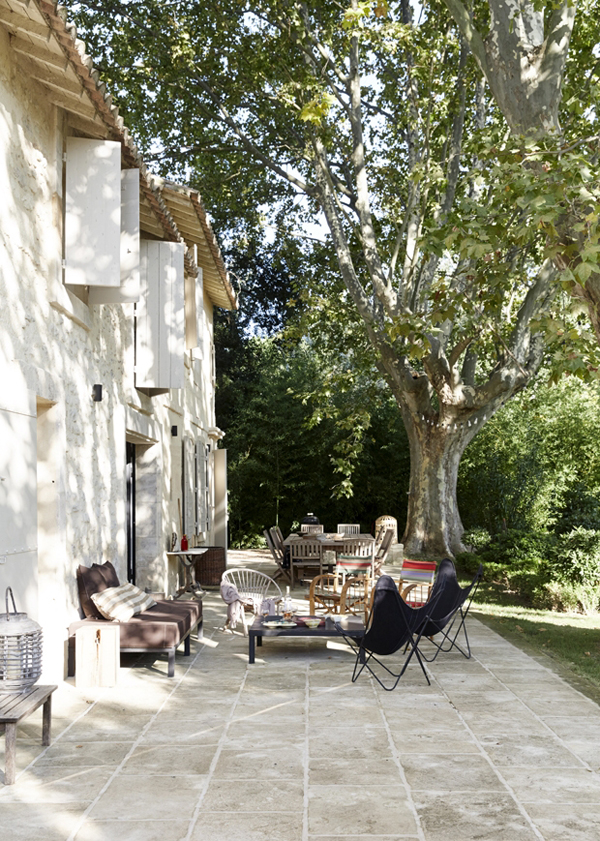 We're having a mini heatwave here in the UK and I thought this modern rustic french country house would suit the unseasonally hot weather.
It is situated in the Camargue near Arles and home to Pierre and Josephine Capelli and their two children, Jeanne and Robinson 21 and 23 years. The traditional farmhouse has been modernised throughout but kept some original details like the old stone wall in the living area and the exposed wooden beams in the dining room.
The interior presents a wonderful mix of old and new, modern and rustic which gives the space real interest and I love how they've painted some old pieces of furniture black which contrasts beautifully with the white-washed interior. A major show stopper is the new terrazzo floor which unites the downstairs kitchen, dining and living areas and must be wonderfully cool underfoot during the hot summer months.
Another interesting design piece is the stainless steel bathroom sink which runs along the whole length of the bathroom and is separated by chunky wooden boards which not only divide the uni-sink but present a convenient space to place your toiletries – now that's what I call modern rustic style.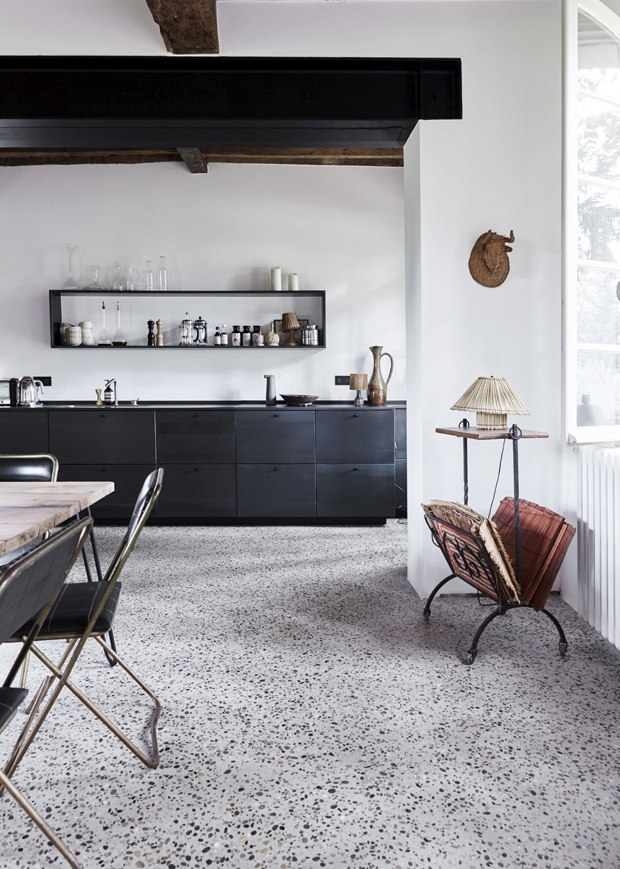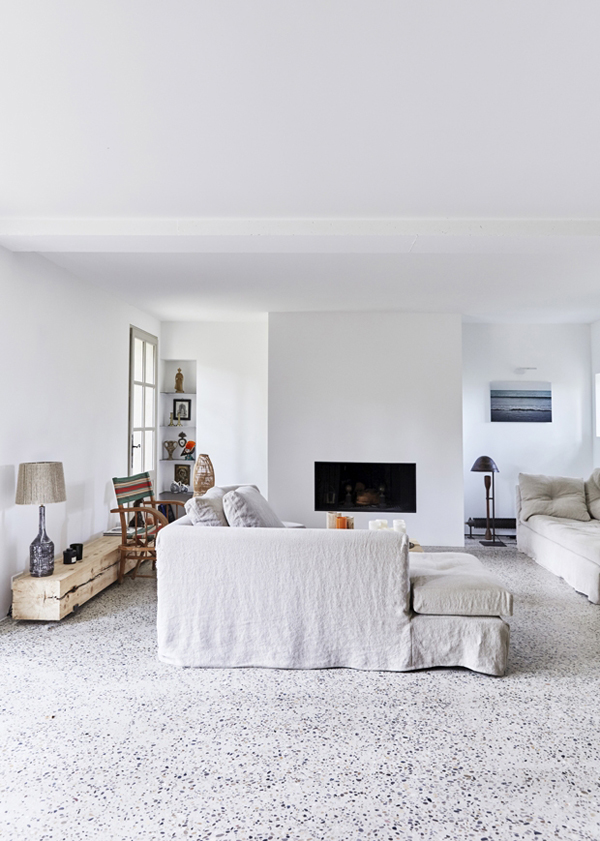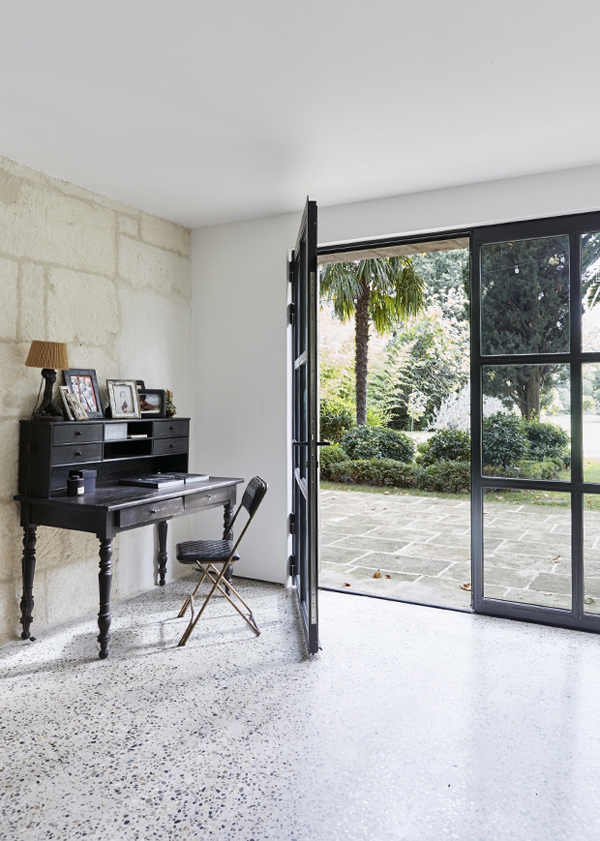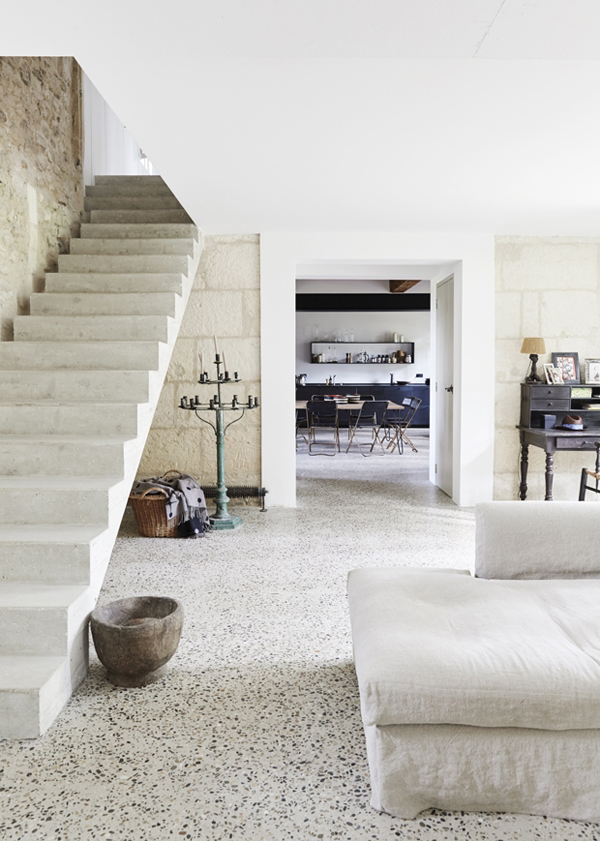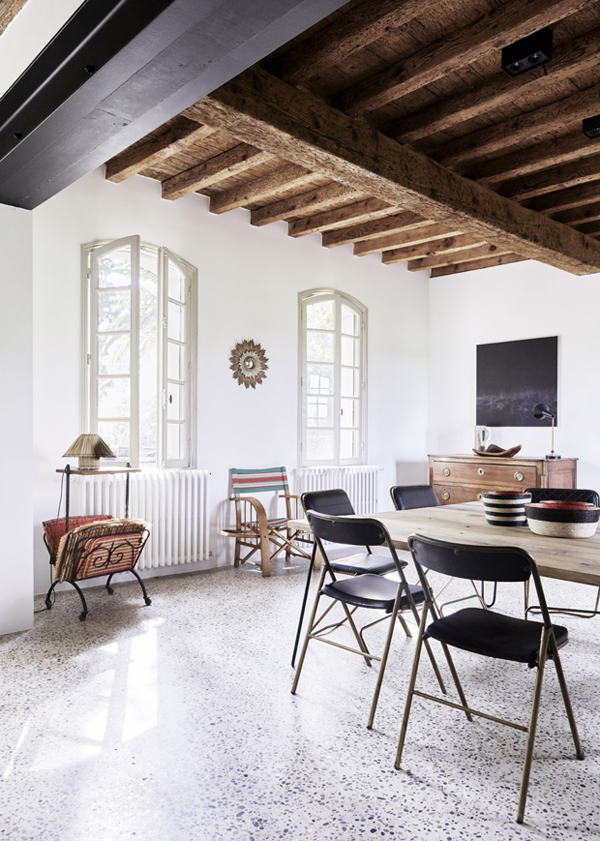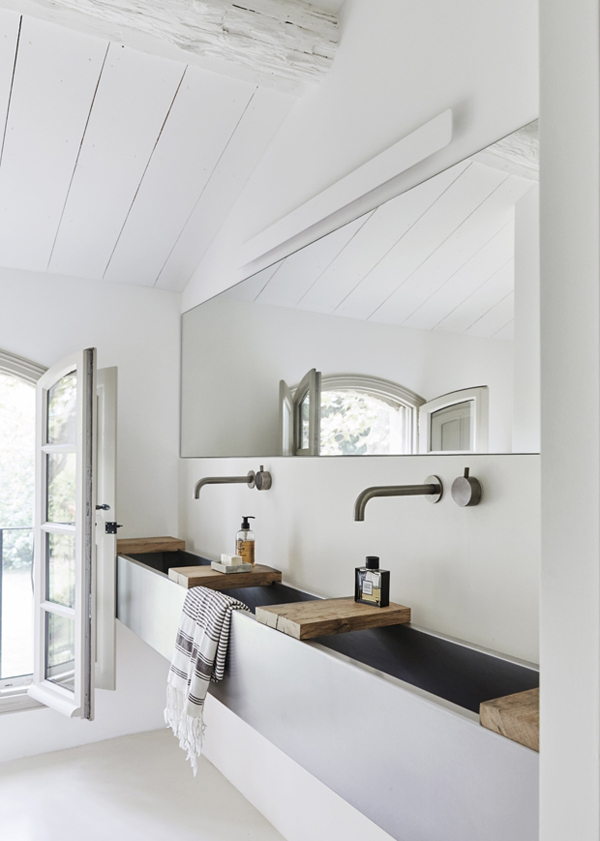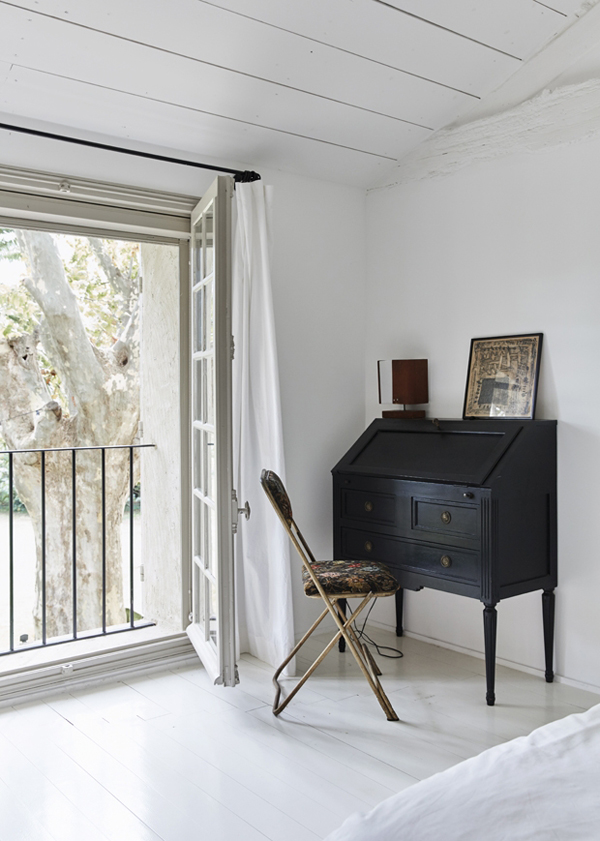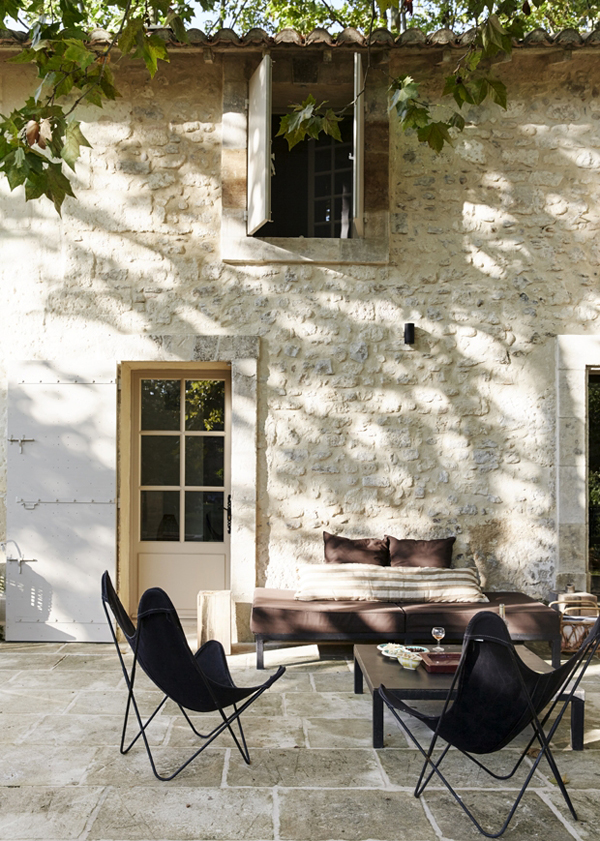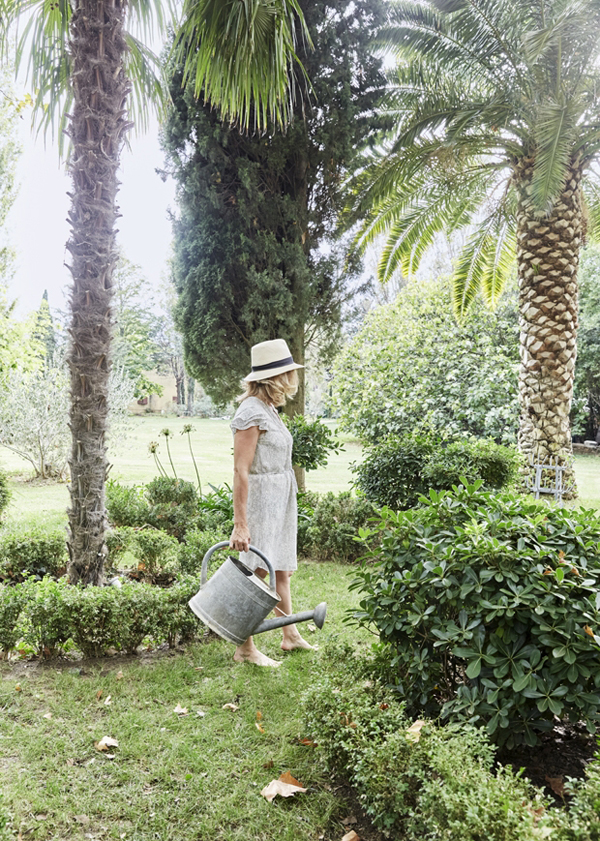 PHOTOGRAPHY | Birgitta Wolfgang, Sisters agency

Follow Stylejuicer with Bloglovin