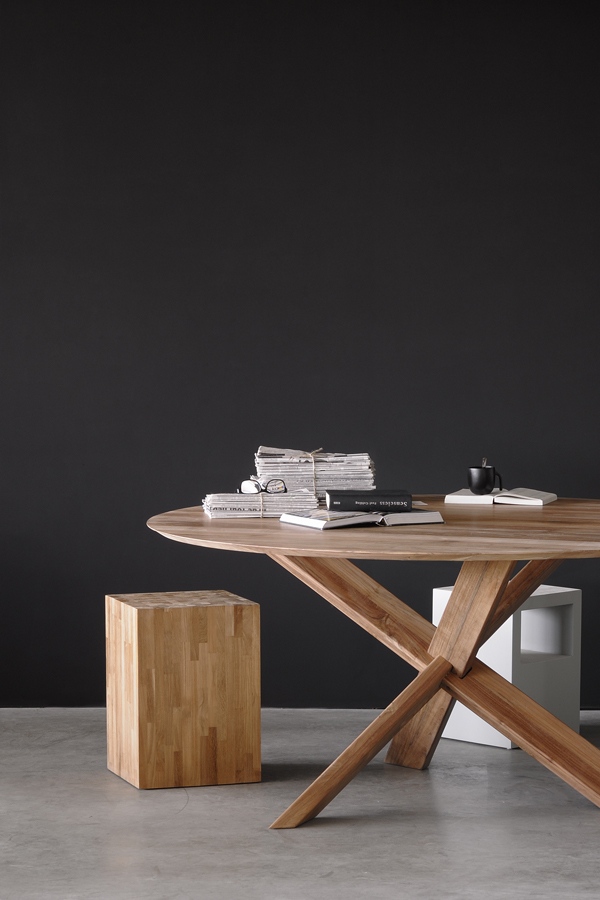 CIRCLE dining table in teak


Do you remember me talking about how much quality craftsmanship especially in the form of wooden furniture we saw in Antwerp? One of the brands we met was Ethnicraft furniture who introduced us to their product and design philosophy of creating simple, authentic and functional furniture with respect for the environment and society. Needless to say they had me at 'hello'.
All of their furniture is made from solid wood of certified origin whether it's teak from Indonesia, French or Serbian oak or black walnut from the USA, it all originates from well managed forests making it an environmentally friendly material and ultimately contributing to a cleaner environment.
Currently Ethnicraft have taken over a quirky old building in the Old Town of Antwerp where their furniture is styled alongside other pieces from universo positivo, Notre Monde and classic design brands like Hay, Kartell and Menu to name a few. Sadly the lighting wasn't great so I've decided to show you some of my favourite images from their catalogue instead.
Apart from the amazing quality of the wood and craftsmanship the design really stood out for me with simple lines and innovative solutions like the BLACKBIRD storage cabinet which has shelves to display special items as well as a door behind which to store maybe less special stuff. The slim black frame and legs gives the piece it's name and I think it works really well in a contemporary and minimal environment.
I also loved the BOK chair with it's single bar backrest, smooth edges and contemporary design – all the attributes of a future classic. Another really clever twist on an essential piece of furniture is the WINDOW side table where you can show off your favourite things underneath the glass surface just like a display cabinet.
Working with designers from around the world you can tell the different influences in Ethnicraft's range with eg oriental influences by top Indonesian interior design studio Grain and Green or Toronto based product designer Heidi Earnshaw who takes influences from Japanese and Scandinavian design. It all works seamlessly together and is combined by the beauty of their core product: wood and all it's different colours, grains and shapes.
I could almost get philosophical here aligning this to our world and calling for more tolerance in society but maybe that's a post for another day. 😉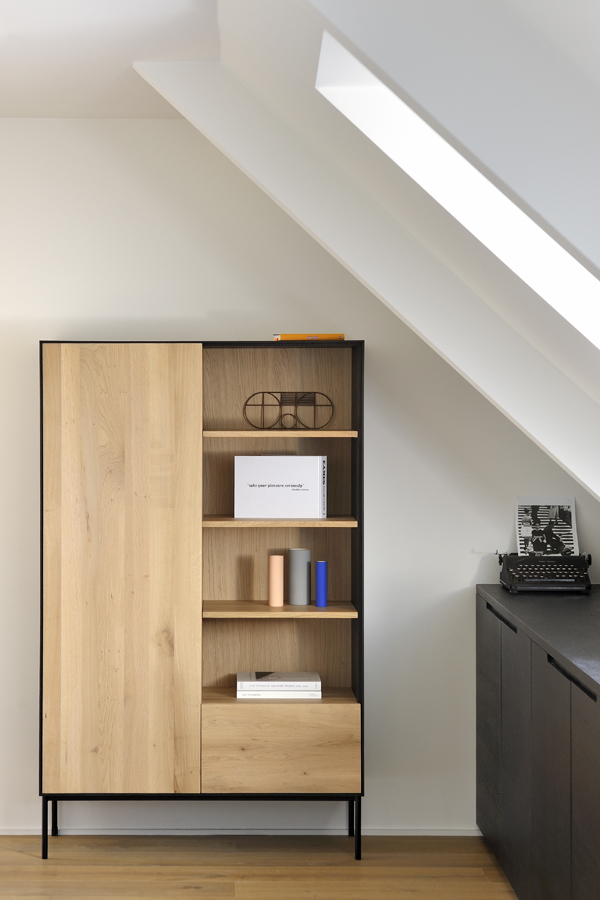 BLACKBIRD storage cupboard in oak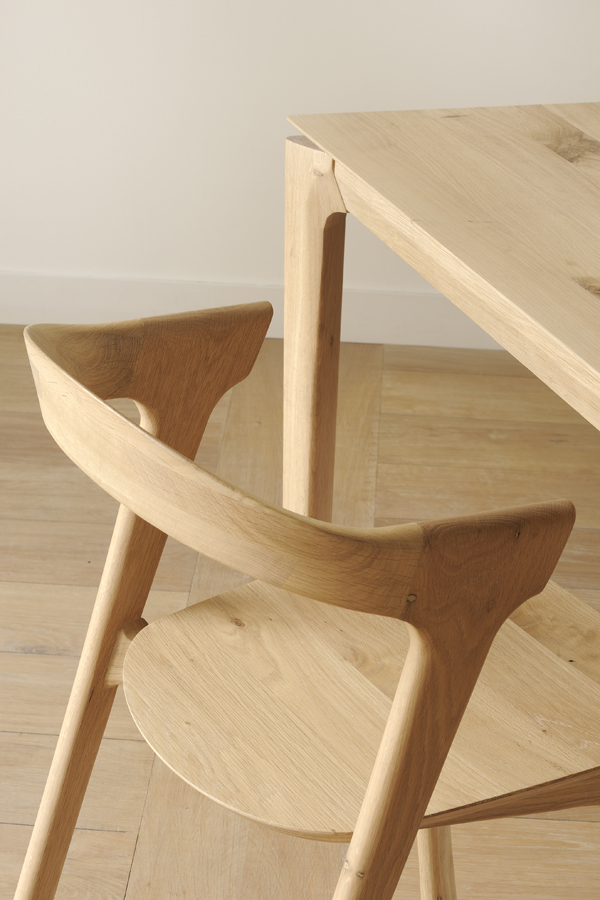 BOK chair in oak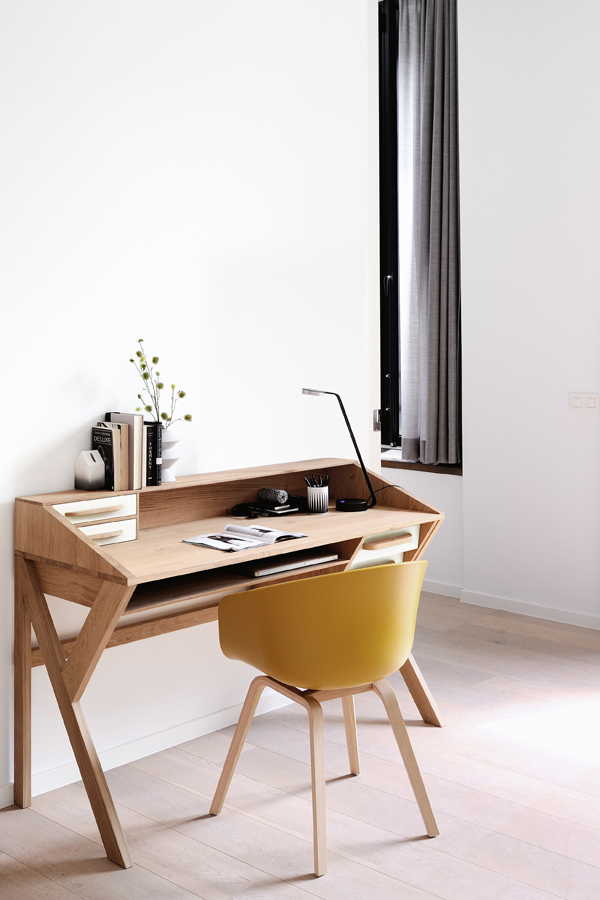 ORIGAMI desk in oak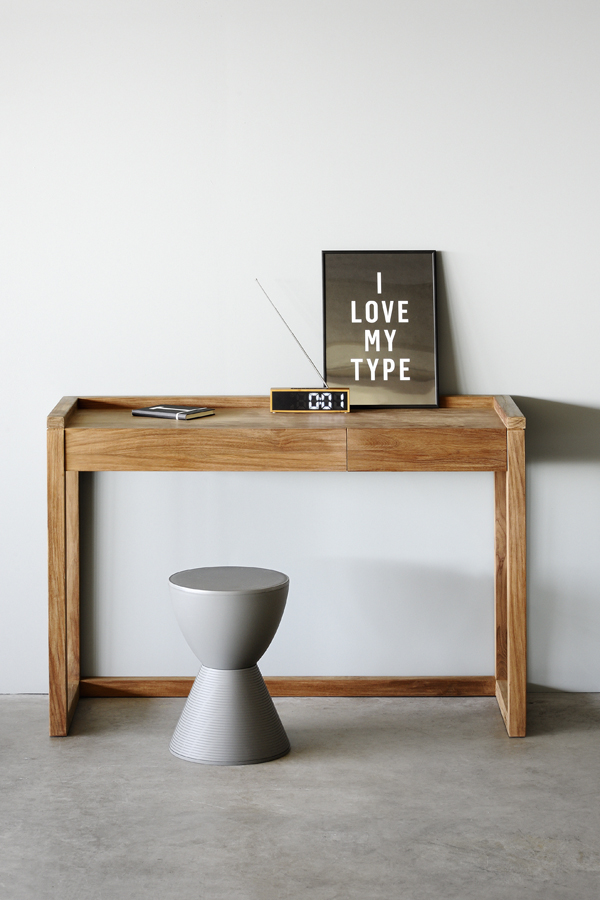 FRAME PC console table in teak
WINDOW side table in oak
OSSO stool in walnut

MORE INFORMATION & PHOTOGRAPHY | Ethnicraft furniture

Our Function and Form Bloggers Tour Antwerp was kindly supported by City of Antwerp, Design Center De Winkelhaak, Ethnicraft, universo positivo and Notre Monde. All opinions expressed are my own.