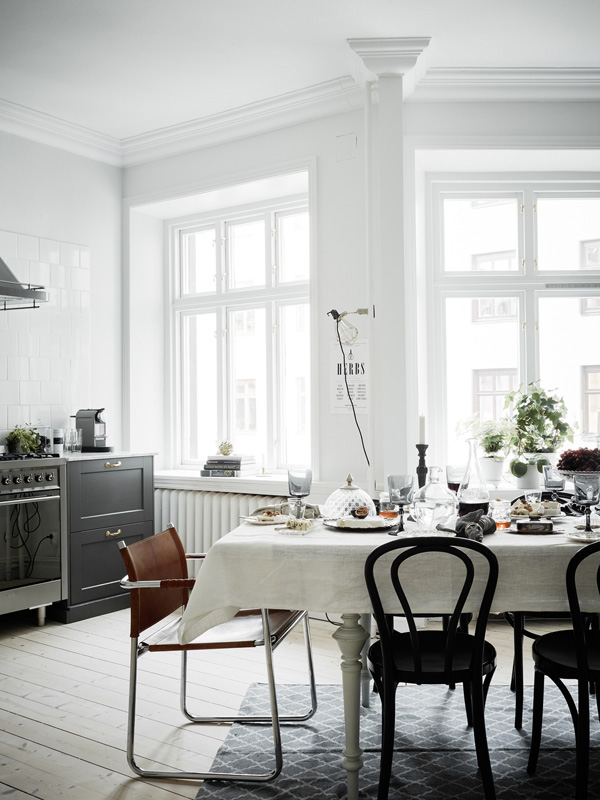 Argh! I don't like Monday mornings so I'm swooning over this beautiful Swedish apartment which I found via real estate agency Entrance. It's gorgeous, right!? The bad news is, it's sold. The good news is that you can see it here on the blog.
I wish they'd put this much effort into selling houses over here in the UK. How much more enticing if you see a tidy, clutter-free and lived-in environment that's styled to perfection. It immediately triggers the 'yes, I want that lifestyle and yes, I'm going to outbid whoever stands in my way.' response. No? Doesn't have the same effect on you? Maybe it's just me and my mild OCD.
I just want to sit down at that table and tuck into the lovely cheeses and help myself to a glass or two of red before collapsing on the white sofa and probably nodding off reading the papers.
I particularly love the black leather sofa which looks like a vintage mid-century piece and works beautifully with the surrounding soft greys and whites. Now the open-plan kitchen dining area has to be my favourite though with the dark grey cabinetry and I even like the brass door handles – not normally something I'd go for but it works with the Shaker style for the wood work. And how cool is the DIY string lighting above the sink!? Reminds me of a futuristic version of an old fashioned drying rack. Genius!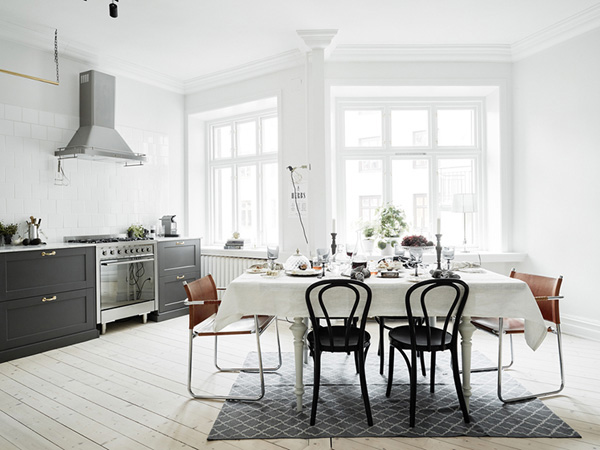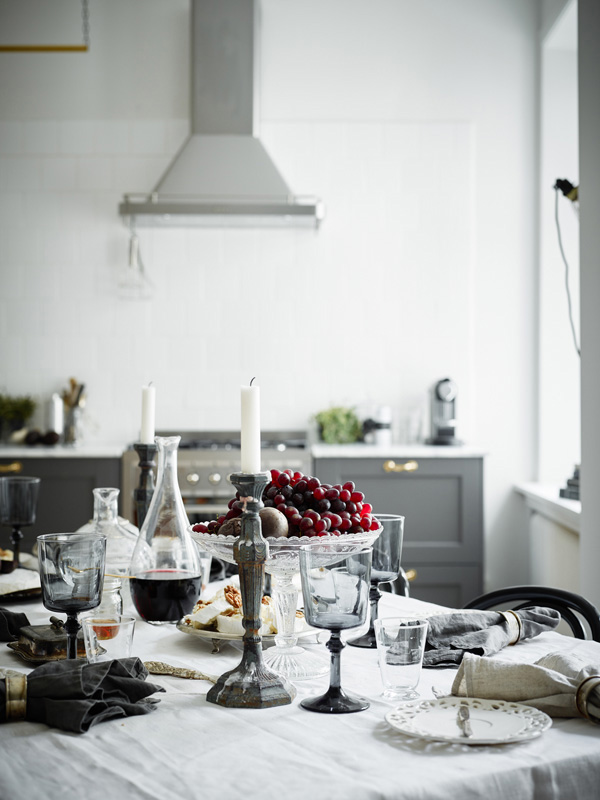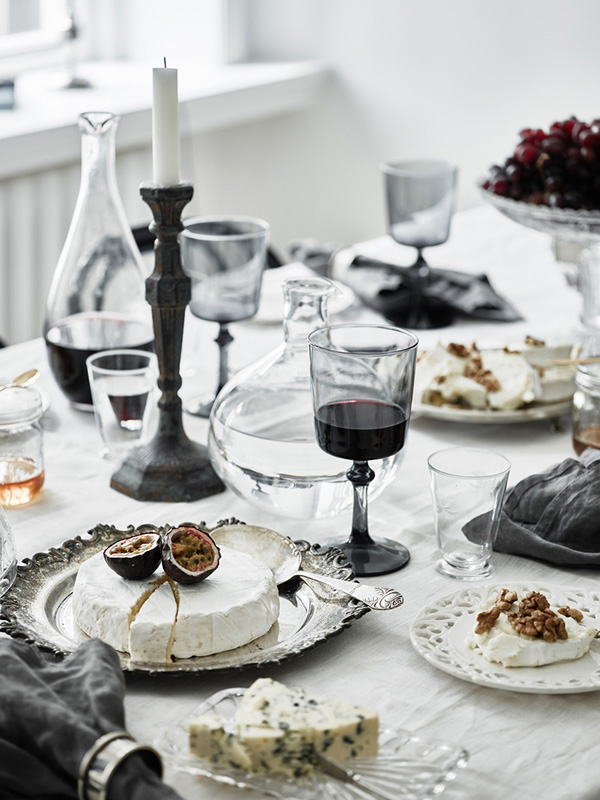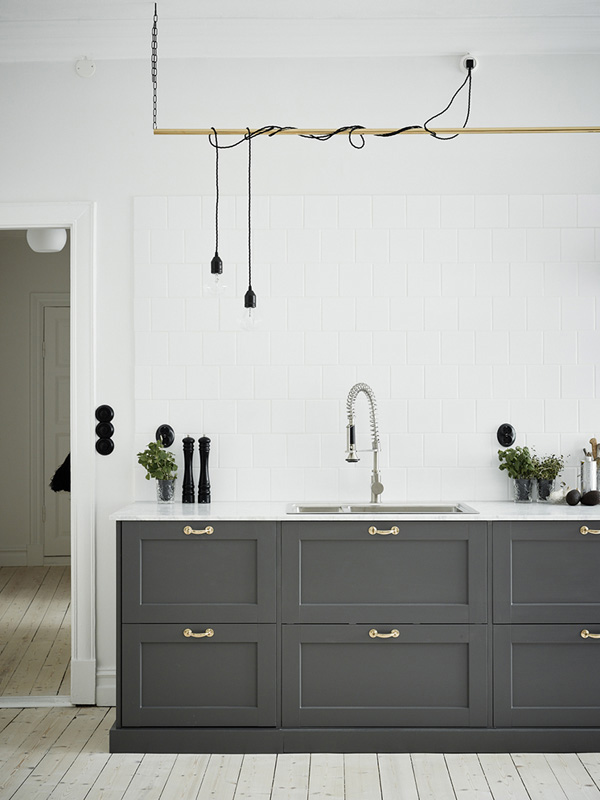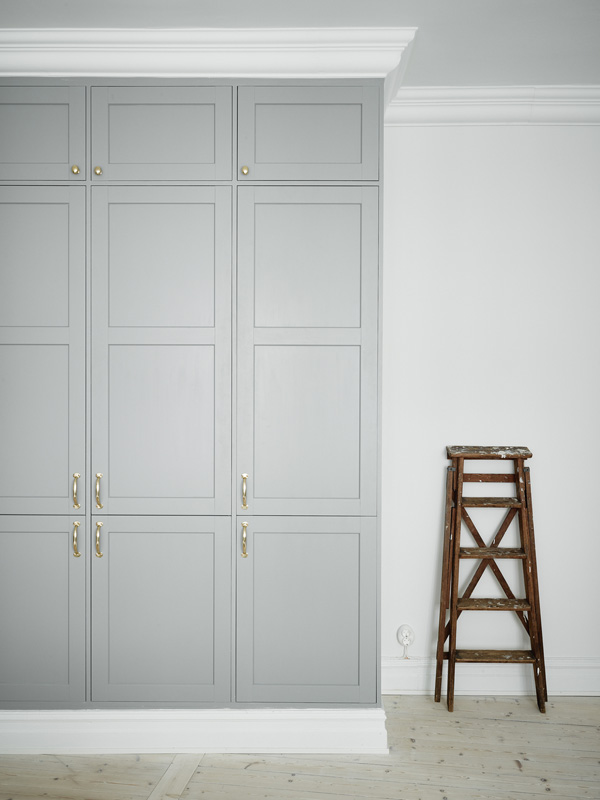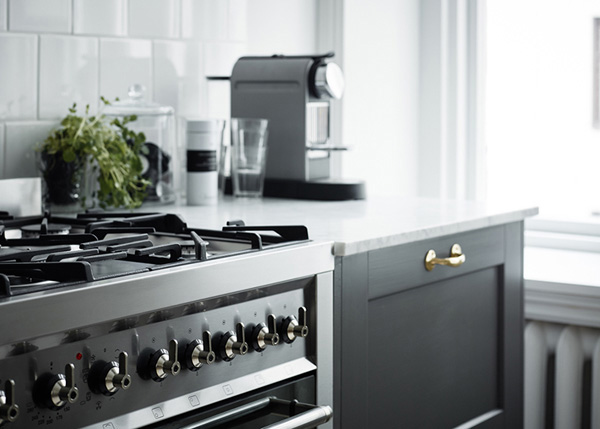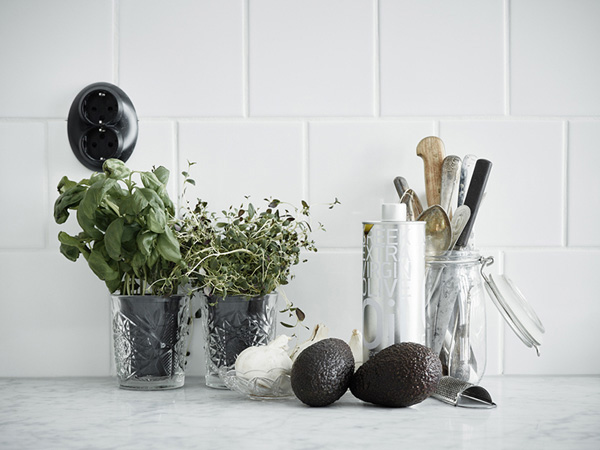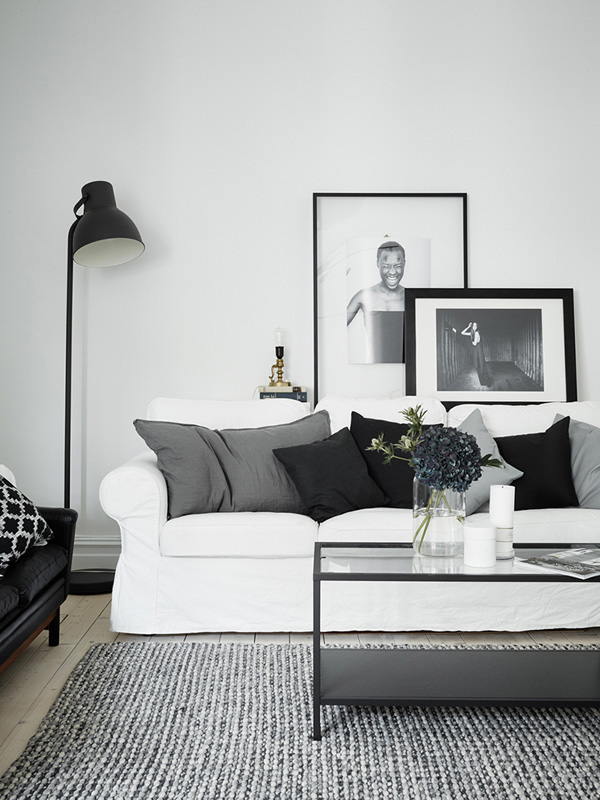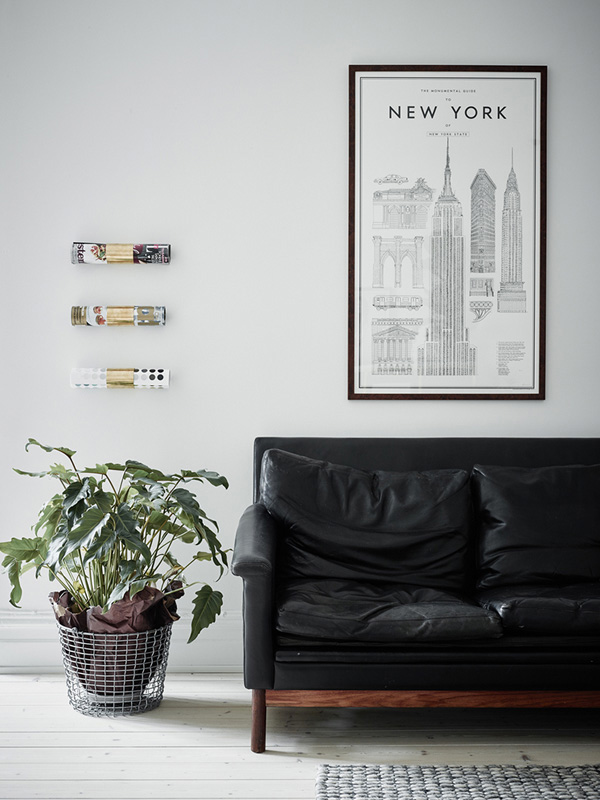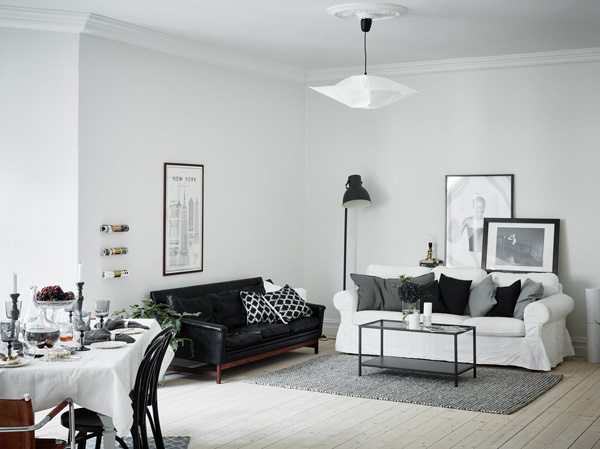 PHOTOGRAPHY | Jonas Berg for Entrance

Follow Stylejuicer with Bloglovin