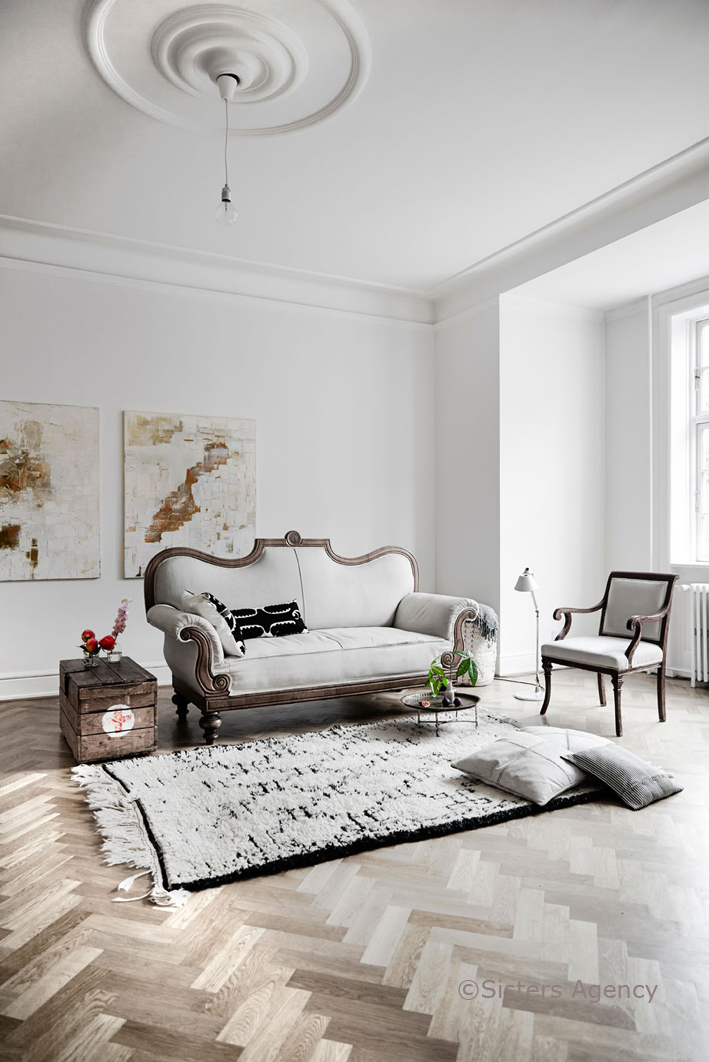 Just before this week is over I'd like to share a fabulously eclectic Copenhagen apartment with you that incorporates some cute upcycling and recycling ideas.
When Dutch couple Irene and Arjan moved from Amsterdam to Copenhagen with their two kids Irene quit her job as a lawyer and devoted herself to painting some of which can be seen in the living room and hall.
But her creativity also extends to decorating and she has managed to bring an intriguing eclectic style to their beautiful home. At first glance Irene's style is typical Scandinavian but on closer inspection you can spot a lot of flea market finds and vintage furniture some of which has been painted, some scrubbed down to it's bare bones and some newly upholstered like the Biedermeier sofa that sits comfortably next to an old wooden crate upcycled as a side table.
I particularly like the way Irene has decorated and styled the kids' room keeping everything very tonal and natural with exposed floorboards, a painted old wardrobe and an old school desk. Throwing in a few splashes of colour with cushions, lighting, bedding and toys of course.
A great mix of old and new!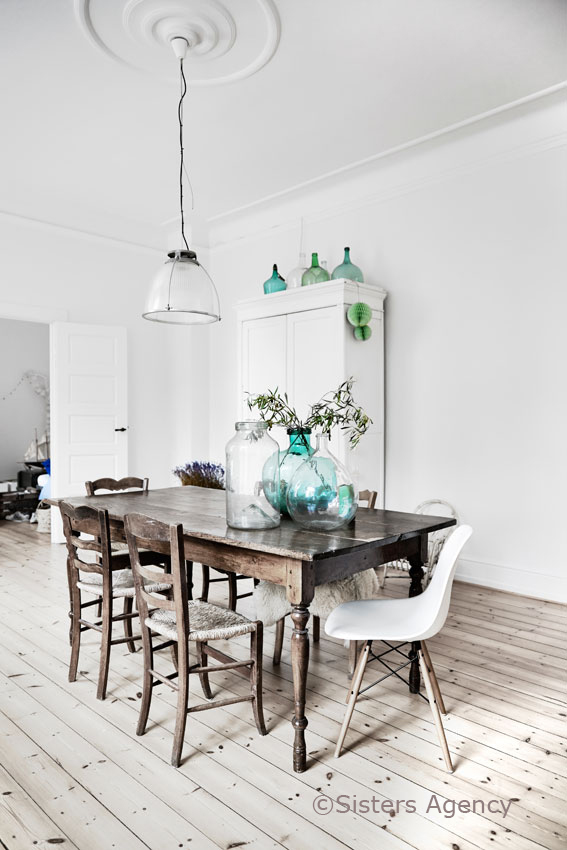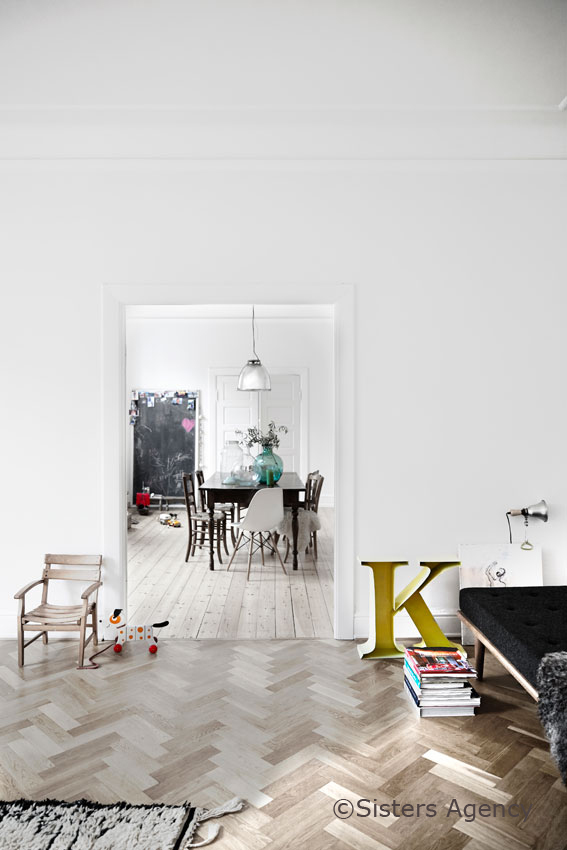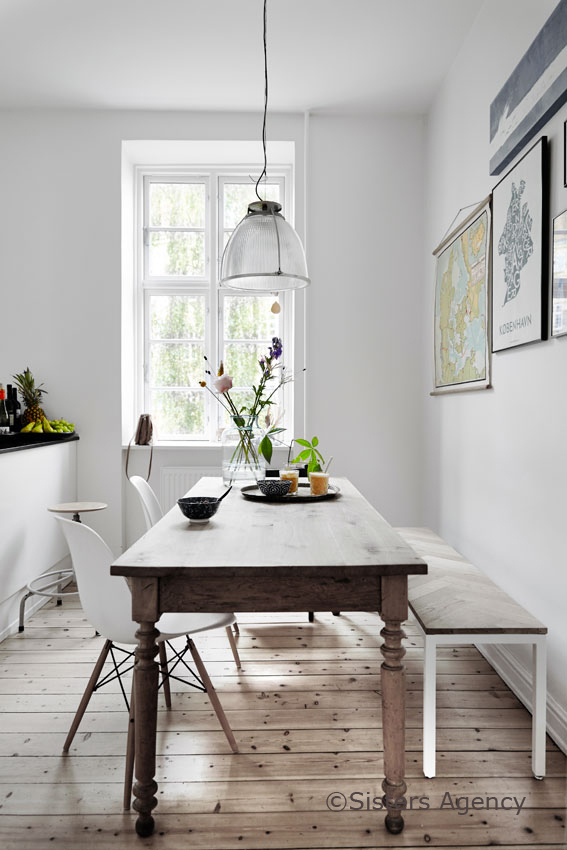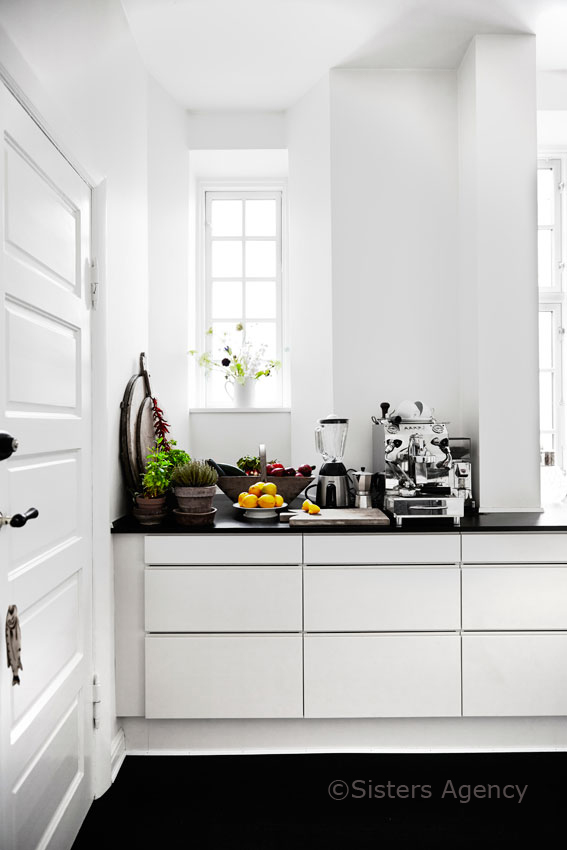 VIA | vtwonen
PHOTOGRAPHY | Birgitta Wolfgang Drejer / Sisters Agency
STYLING | Irene de Klerk Wolters