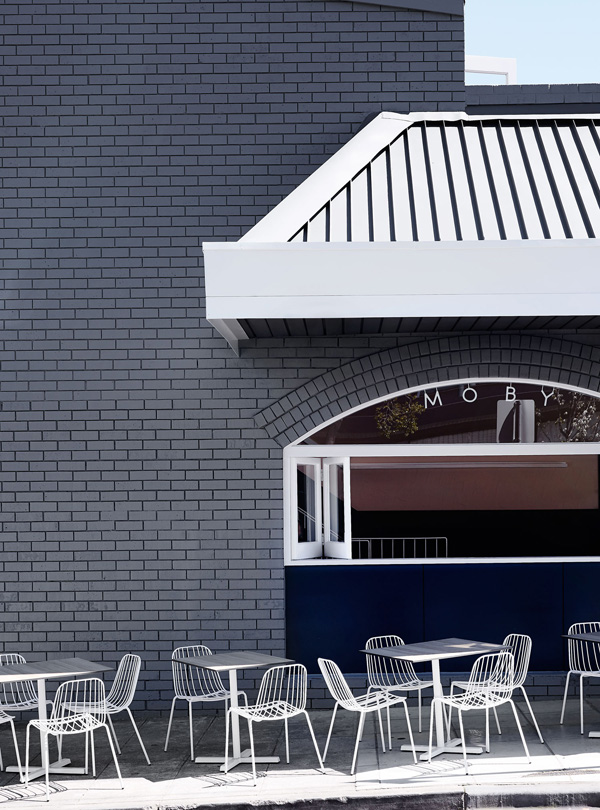 Simple design solutions and a stunning colour palette is what struck me first about the interior design of cafe Moby 3143 in Armadale, Australia. Executed to perfection by hip design studio We Are Huntly they took their cue from the curved windows and painted the brickwork facade a warm grey contrasting with the dusty pink and dark blue on the inside.
The soft colour scheme is beautifully balanced with white metalwork seen in the seating, tables and staircase as well as a polished concrete floor and dark blue metro tiles surrounding the kitchen counter and some large table tops. Copper accents in lighting and tap ware compliment the scheme giving a hint of art deco but I'm particularly smitten with the stunning rectangular metal framed lighting next to the serving hatch.
Oh, and did I mention that this establishment is run by local foodies Steve Svensen and Christina Higgins? Their combined experience reaches from London to Melbourne and they serve delicious seasonal selections as well as heavenly coffee creations. Oh, what I'd give for a flat white and breakfast at Moby 3143.
Get there before the guidebooks do.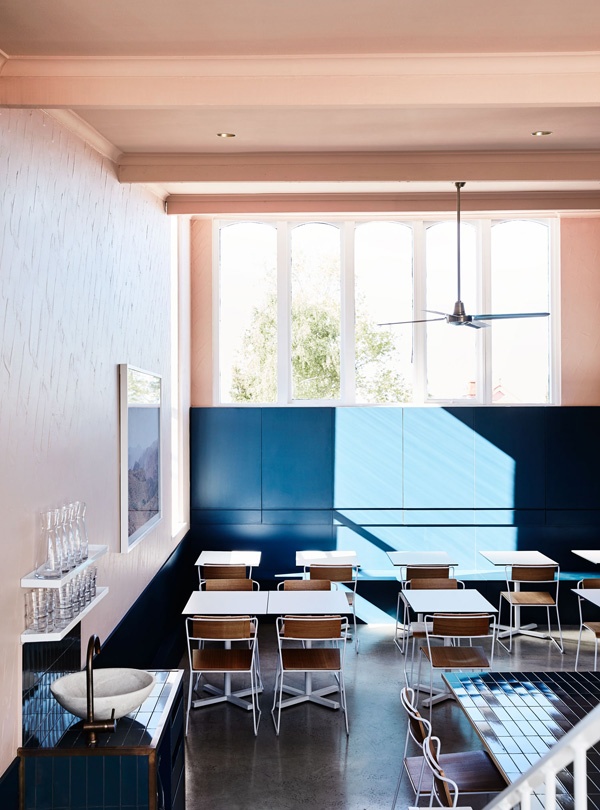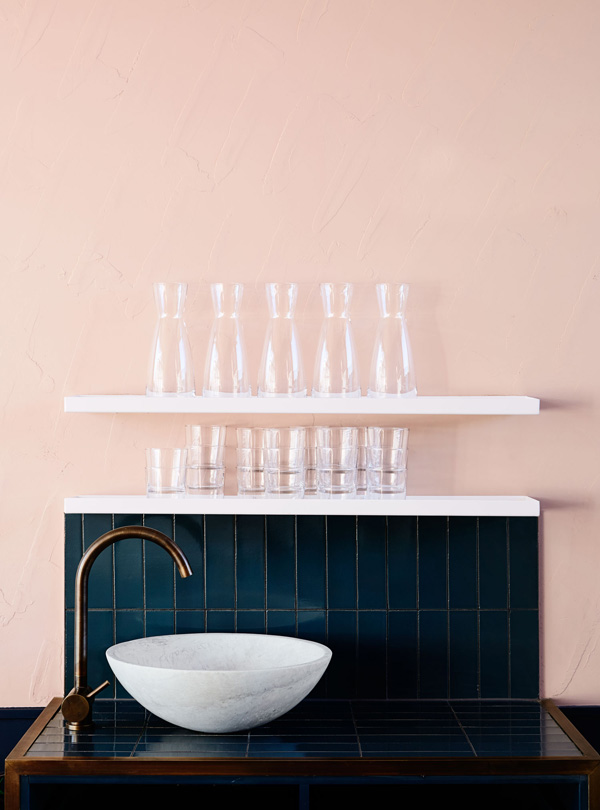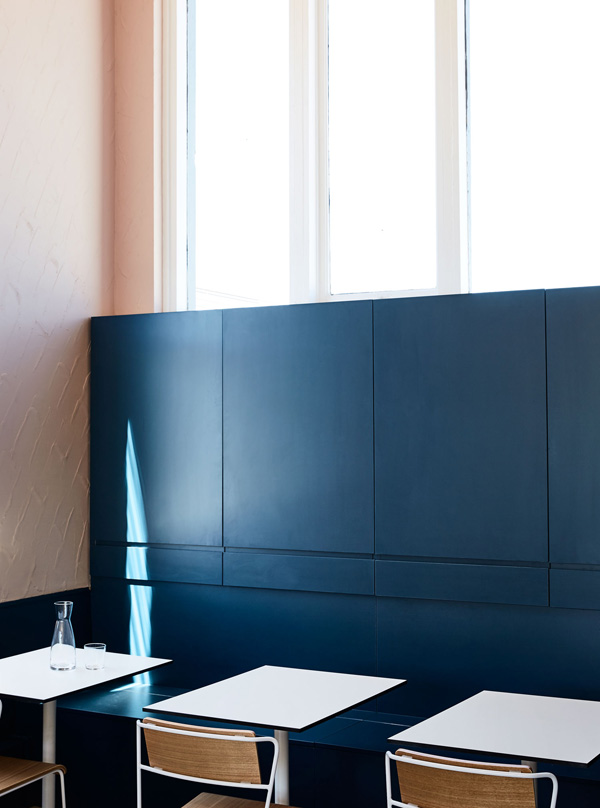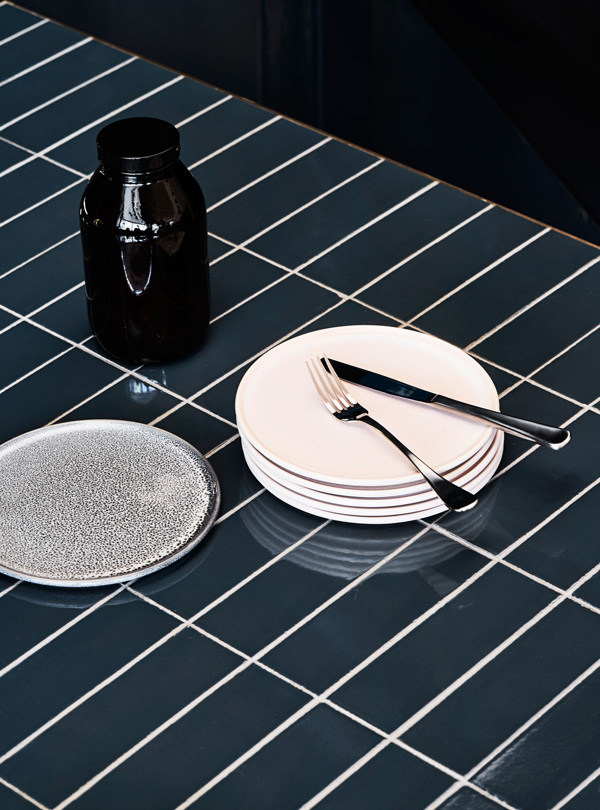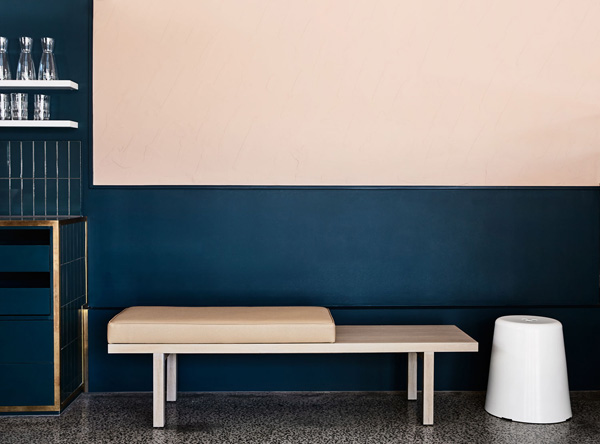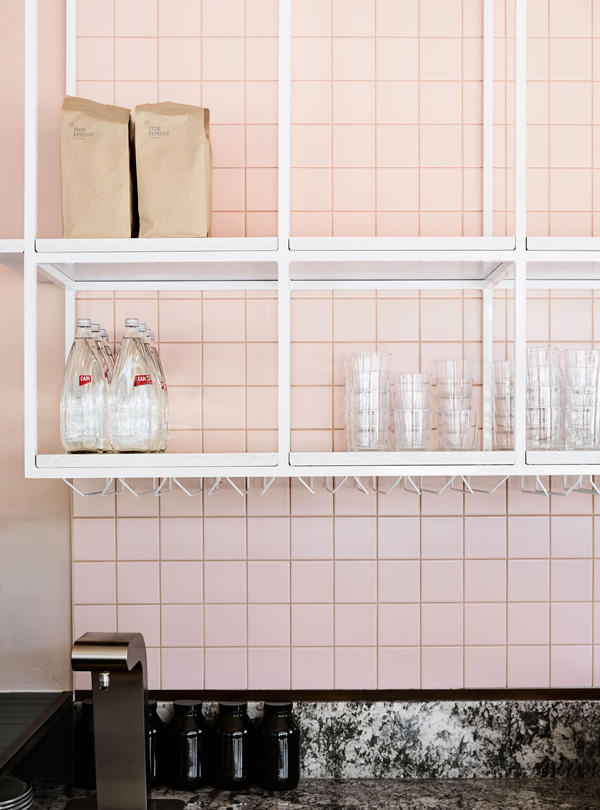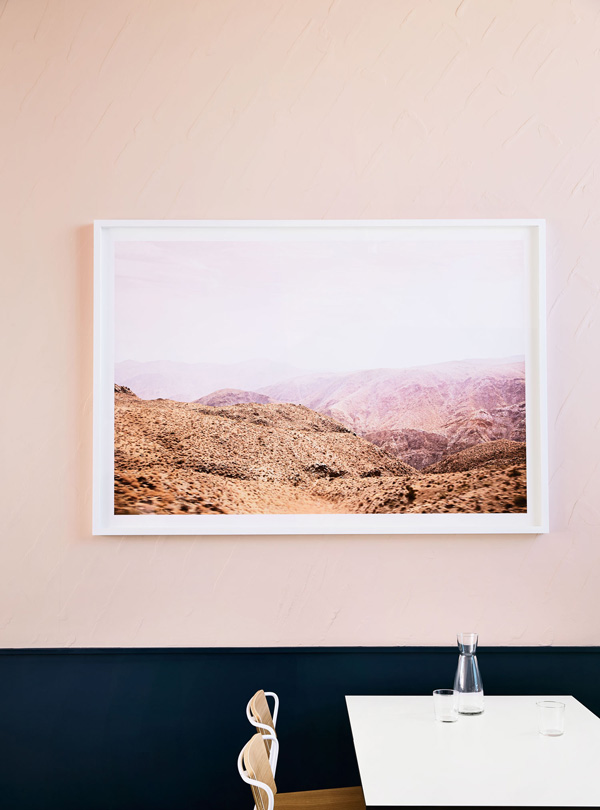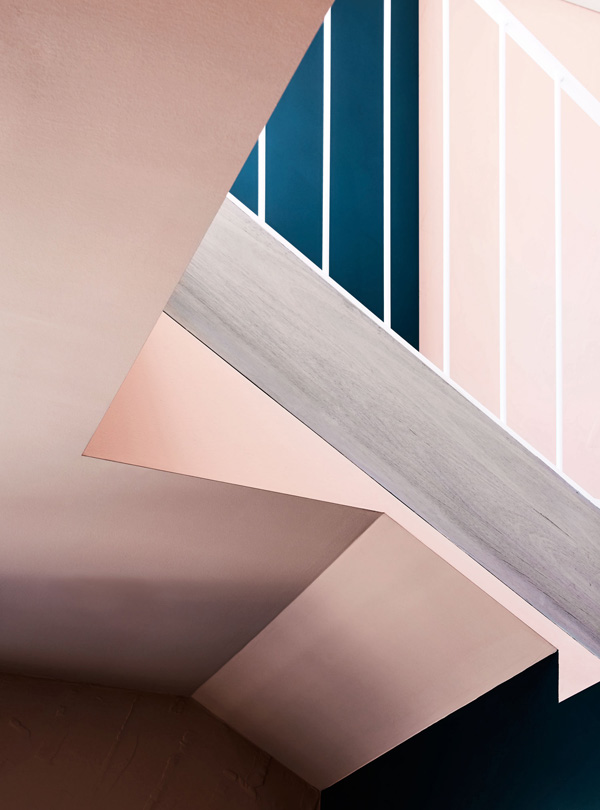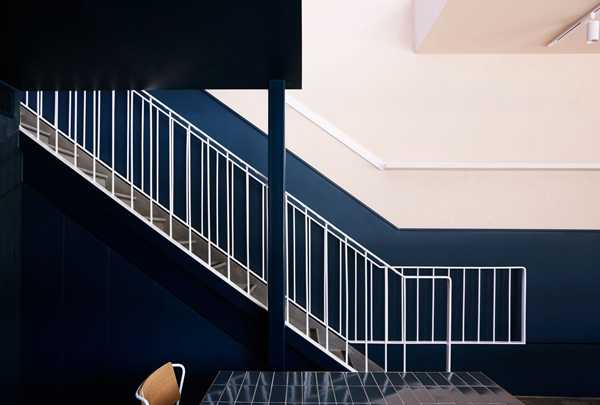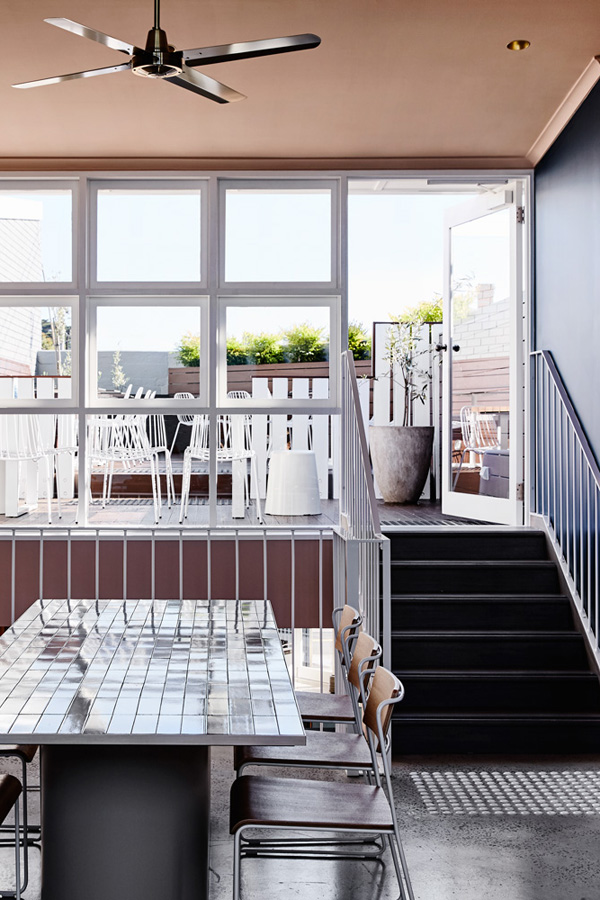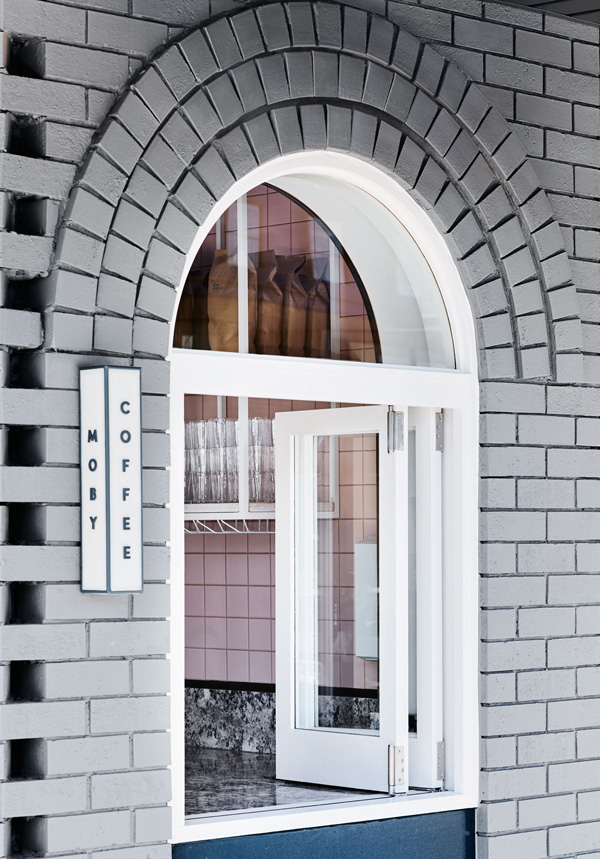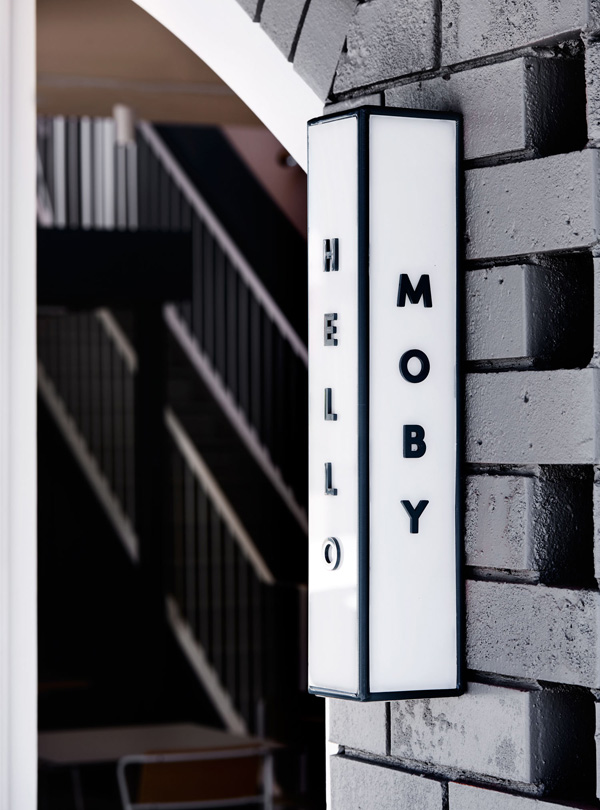 MORE INFORMATION | Moby 3143
INTERIOR DESIGN | We Are Huntly
PHOTOGRAPHY | Sharyn Cairns

Follow Stylejuicer with Bloglovin