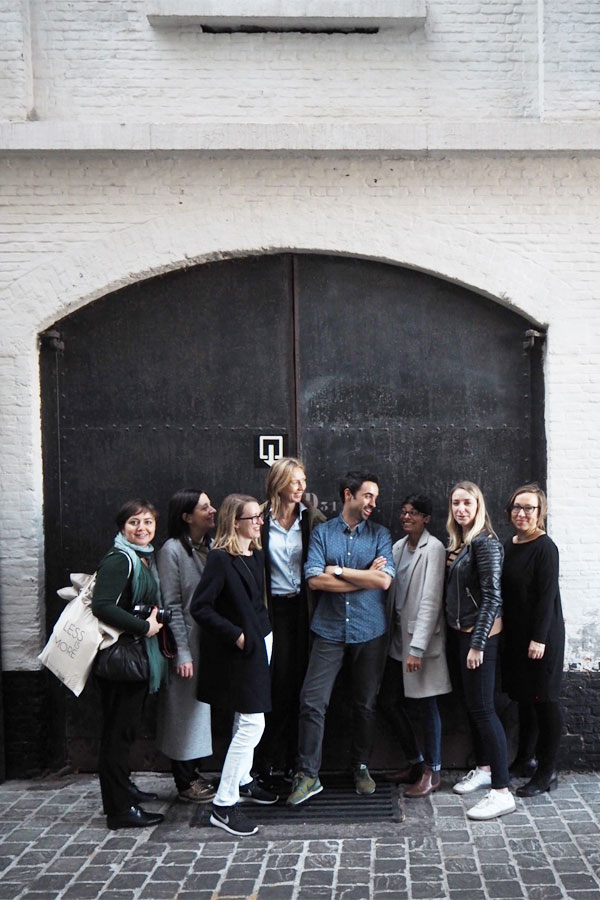 In the last couple of weeks you've probably caught some glimpses on Instagram of our first Function+Form Bloggers Tour Antwerp so today I'm going to tell you a bit more of what we got up to on our 3 day trip and how it all came about.
When Tiff and I started Function+Form last year we wanted to bring like-minded people together. People who shared our love for interiors, craftsmanship and design. People who would be excited and inspired by the same stuff – from clever details, beautiful materials and design across all disciplines from ceramics, furniture and textiles to photography, interiors and architecture. For want of a better word – we were looking for our tribe.
During our events it became clear to us that we were only scratching the surface. Our tribe was as keen and hungry to discover and explore our world as we were so we came up with the idea to organise our first Function and Form Bloggers Tour. A city break was an obvious choice but we wanted to go somewhere that had been slightly under the radar, somewhere we could truly discover – though in this digital socially-networked day and age this might sound like an oxymoron.
Our group came together quite organically and we teamed up with German PR agency Pentacom who wanted to introduce us to some of their interiors and design clients based in Antwerp. The owner Annekathrin Koch managed to put an amazing program together in collaboration with the City of Antwerp and the Design Center De Winkelhaak which gave us a great overview of the local design scene and take in the city's vibe.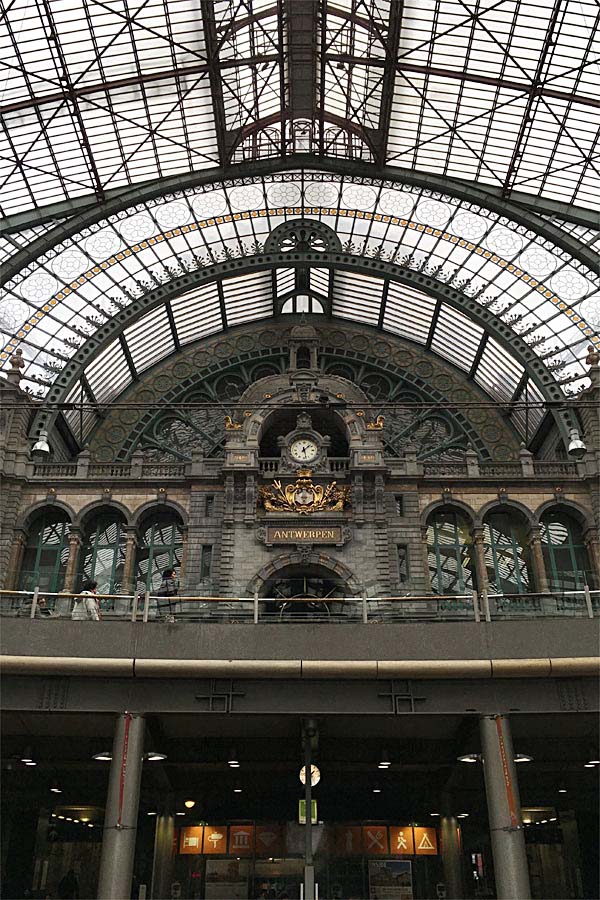 One of the most beautiful train stations in Europe.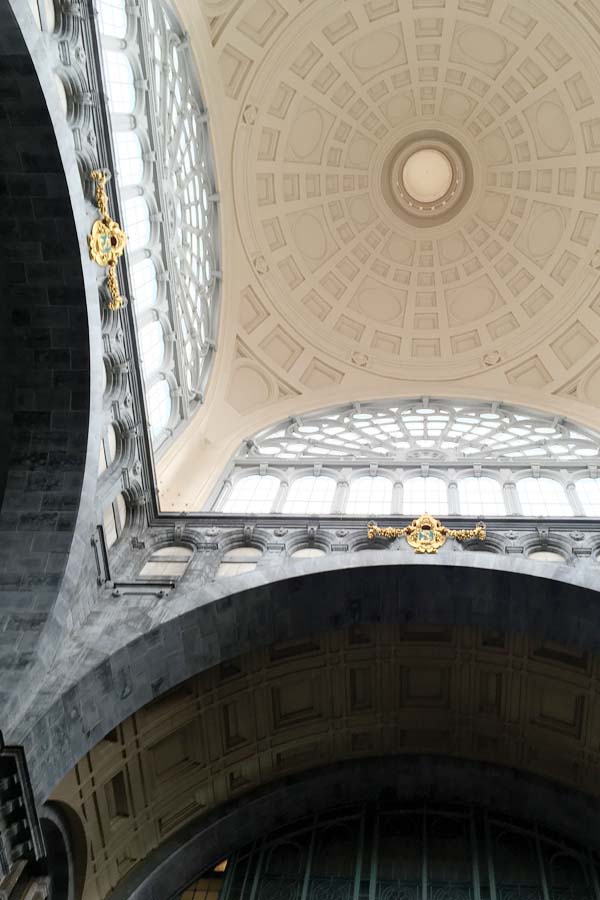 The Grand Hall in Antwerp Centraal train station.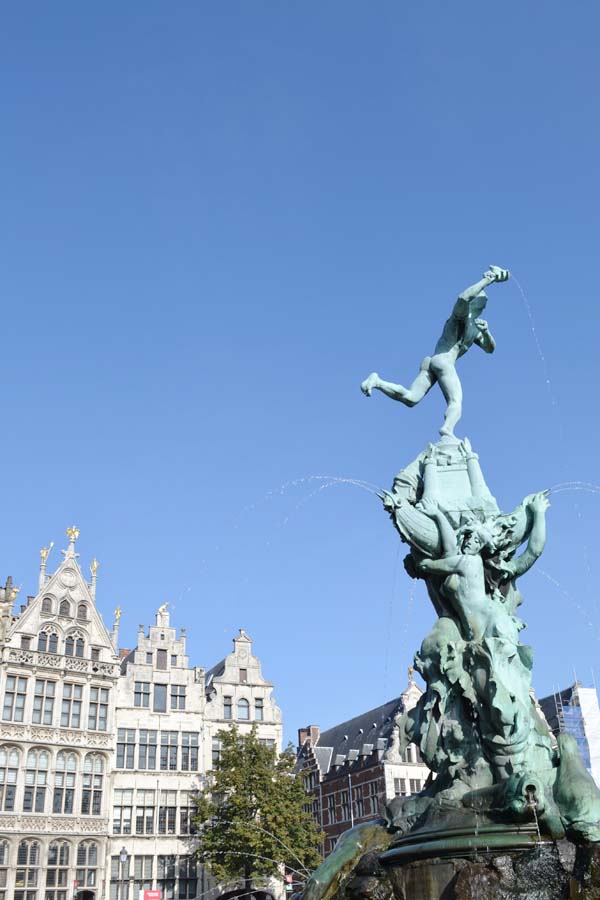 16th-century Guildhouses at the Grote Markt and the mystical Giant throwing a chopped off hand.

Let me start by saying that I deliberately didn't research the trip. Well, not in depth anyway. I wanted to go with little to no expectations and experience for myself what the city had to offer. We did start a Pinterest board where we pinned all interesting looking Antwerp related pictures but for the most part I was ready to go and see with fresh eyes. And boy, I was simply blown away.
Antwerp is hip, cool and confident and can hold it's own next to the more established cities of 'cool' like Copenhagen, Amsterdam or even Berlin. Being the second largest port town in Europe comes with a history of influences from around the world and it's artistic reputation in the 17th century led by Rubens and Van Dyck is well documented.
Belgian fashion designers have led the way for decades with established figures like Dries van Noten, Ann Demeulemeester and Dirk Bikkembergs who were all part of the famous Antwerp Six who graduated from the Royal Academy of Fine Arts back in the early 1980s.
In terms of interior design Axel Vervoordt can be credited with establishing a Modern Belgian aesthetic back in the 1970s that relies on a rich palette of textures and neutral colours amongst sparsely furnished rooms with natural light being a key ingredient.
Since then Belgian design has grown from strength to strength meaning it was time for us to go and explore the scene in more depth. There were so many highlights during our 3 day trip that I'm just going to give you a flavour with my photos and I'll elaborate on a few special finds in more detail over the coming months.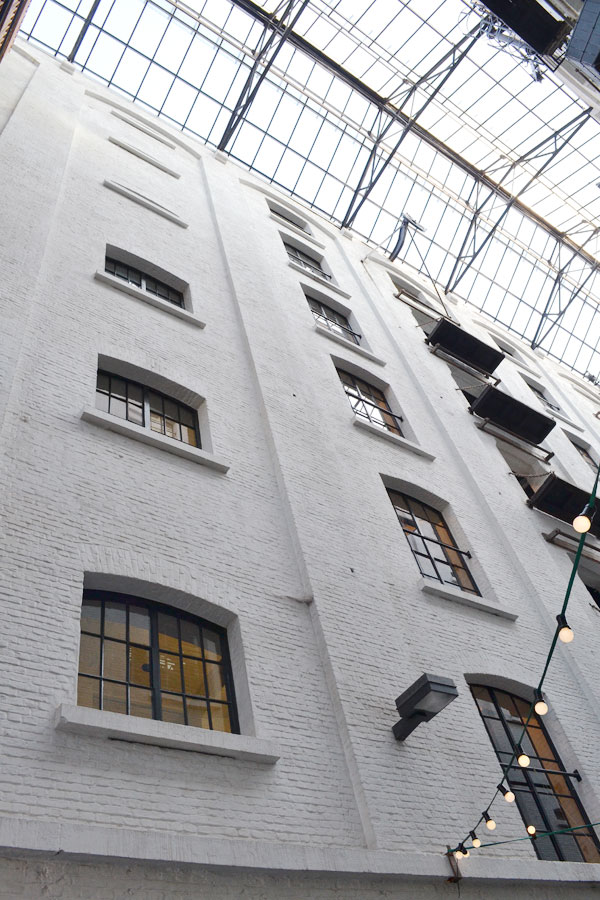 One of the first warehouses to be restored.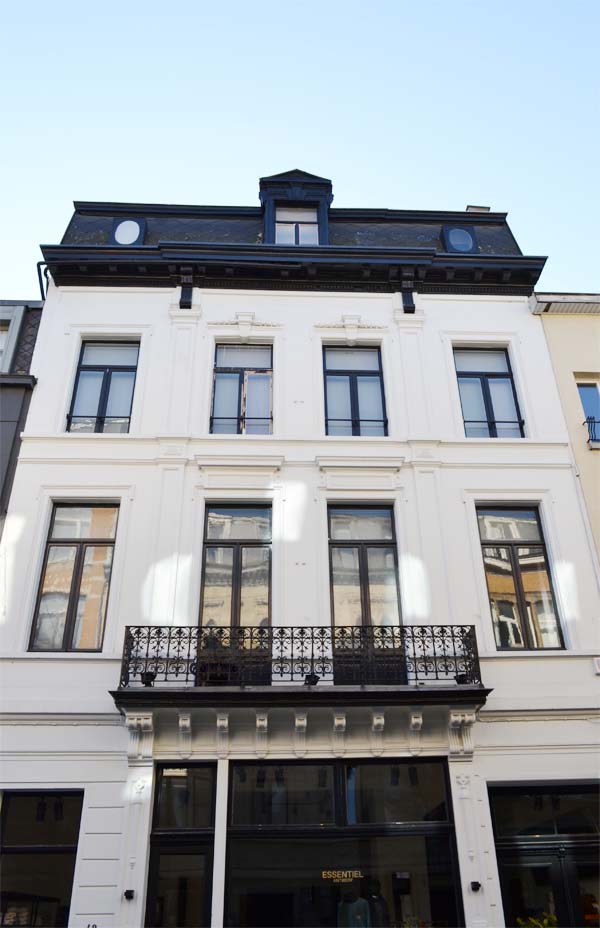 Some classic 19th century architecture in the old town.

First up was a visit to Gallery Traan tucked away in the old town who exhibits objects, subjects and themes with functional and subjective approaches that sit somewhere between design, art and architecture.
The owner Veerle Wenes was kind enough to give us a tour of the stunning multi-level gallery and her adjacent home that manages to combine modernist architecture with original period details like brick flooring and a huge ancient fireplace in her living room. The space and exhibits compliment each other so well that the line between them becomes blurred and I found myself admiring both in equal measure.
More of this exceptional space soon.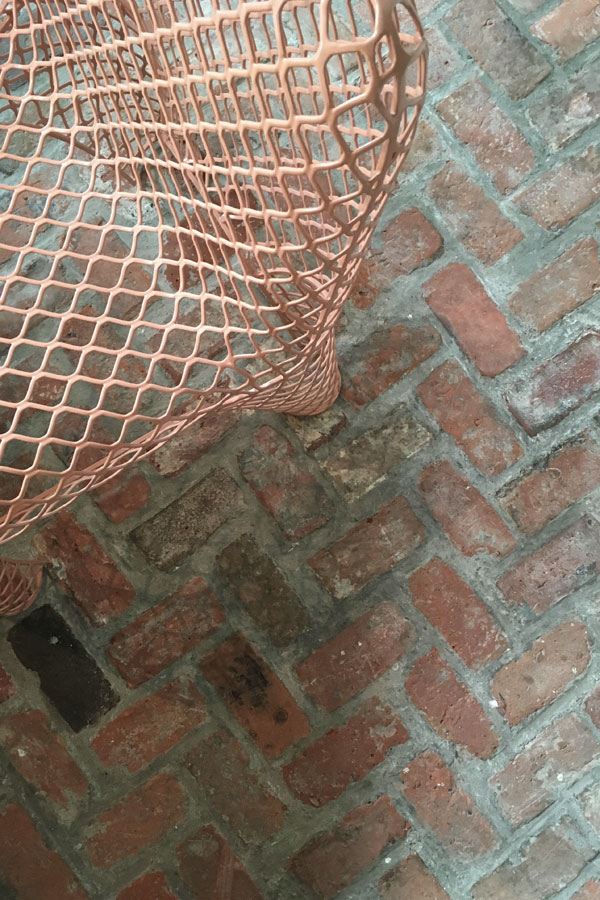 We saw a lot of beautiful herringbone brick floors as above at Gallery Traan.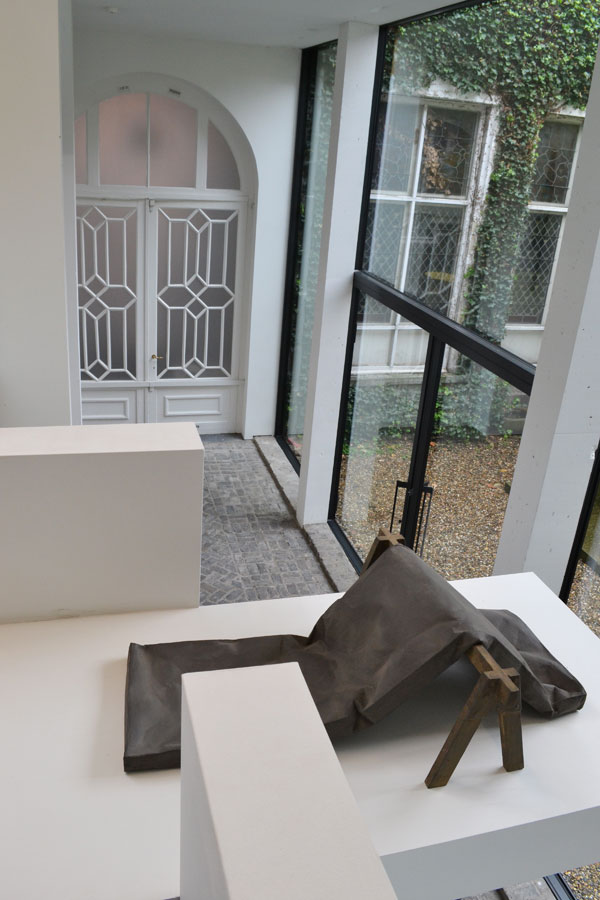 The stunning space that is Gallery Traan. Currently exhibiting Johan de Wit.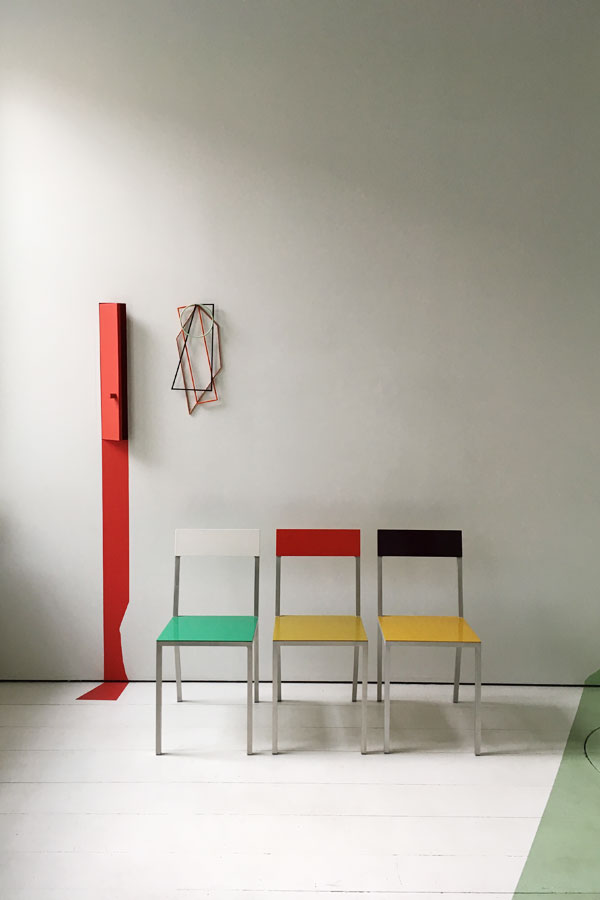 More objects and subjects by duo Muller Van Severen.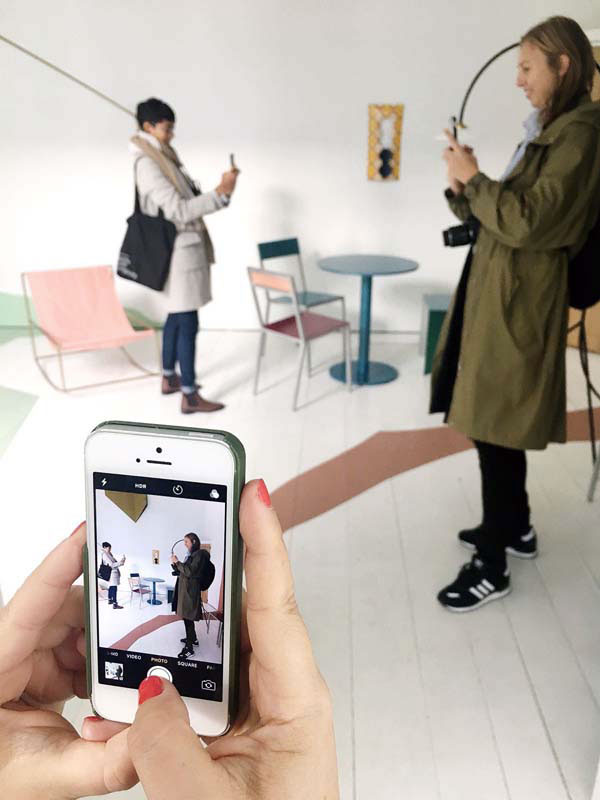 Bloggers at work. Photo by Igor Josifovic.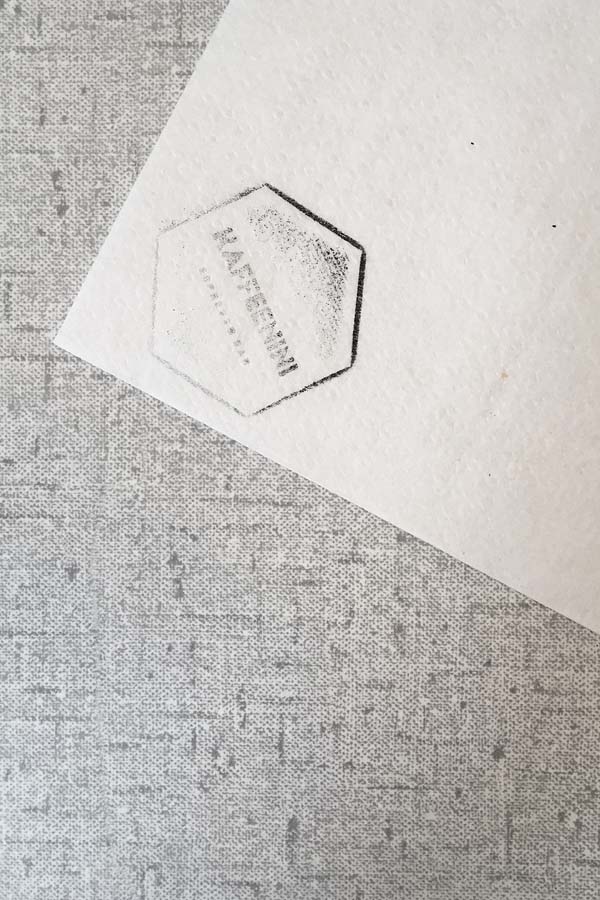 'Happy coffee' and great breakfast at Kaffeenini with an eclectic mix of furniture.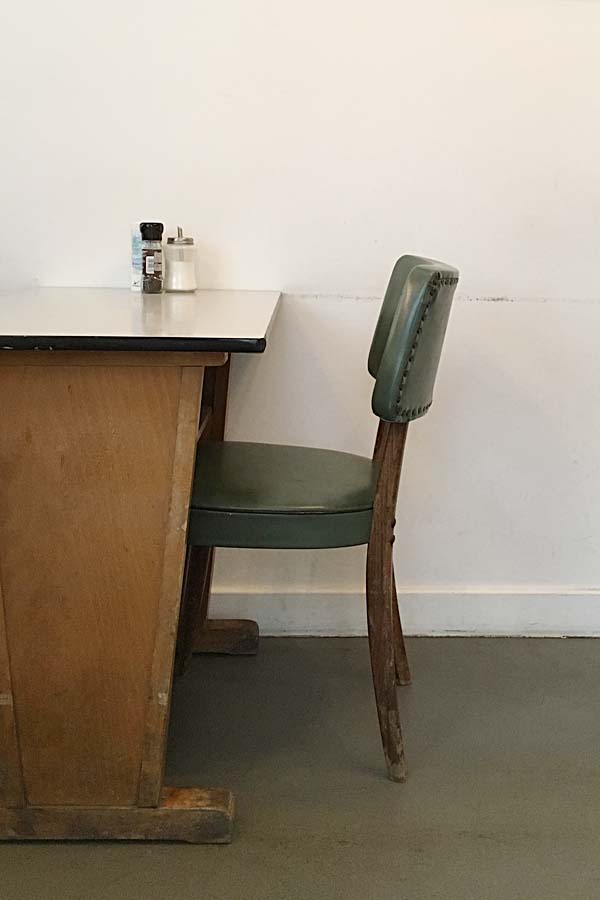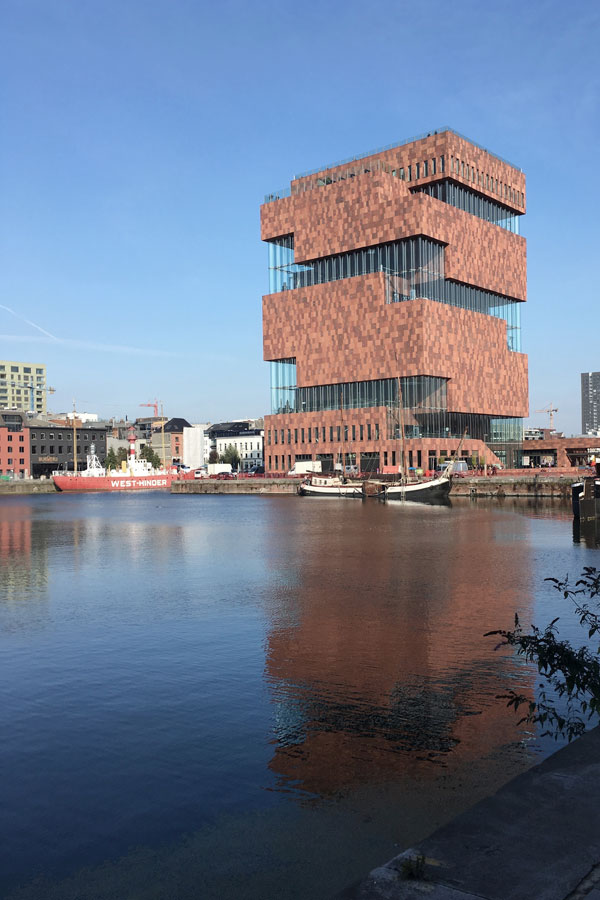 The Mas museum.
Antwerp like most port towns is in the process of regenerating their old docks which are now too small for the enormous vessels crossing the oceans and the area called Eilandje is now transforming into the hip place to be. PR agency Pentacom organised a tour for us around the Eilandje with architect Hansi Ombregt of p8 architecten who was one of the pioneers in redeveloping a house on the 'small island'. With the recently built Mas museum overlooking the Eilandje we climbed up to the top and got a great view of Antwerp and an idea of the sheer scale of the harbour which simply dwarves the city.
I'm in love with anything old and industrial especially when blended with contemporary design and we found a wealth of converted old warehouses which now house great restaurants, bars and cafes like Felix Pakhuis and Balls & Glory. This area is only going to get better and I look forward to my next trip when I'm sure there will be more places to explore.
For now I'm going to leave you with some impressions of Antwerp but check back soon for part II with more finds and things to do.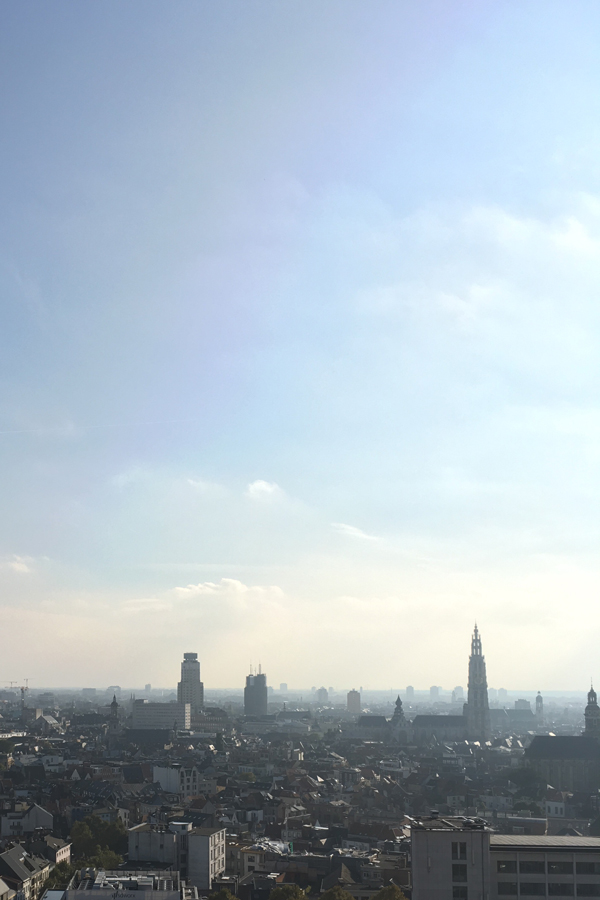 View across Antwerp toward the old town from the Mas museum.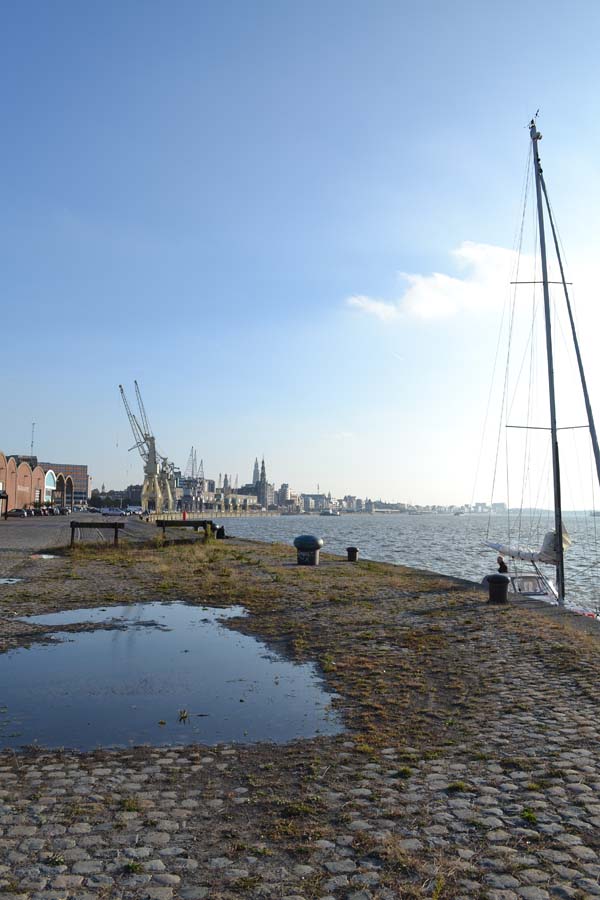 Walk along the Schelde towards the old town.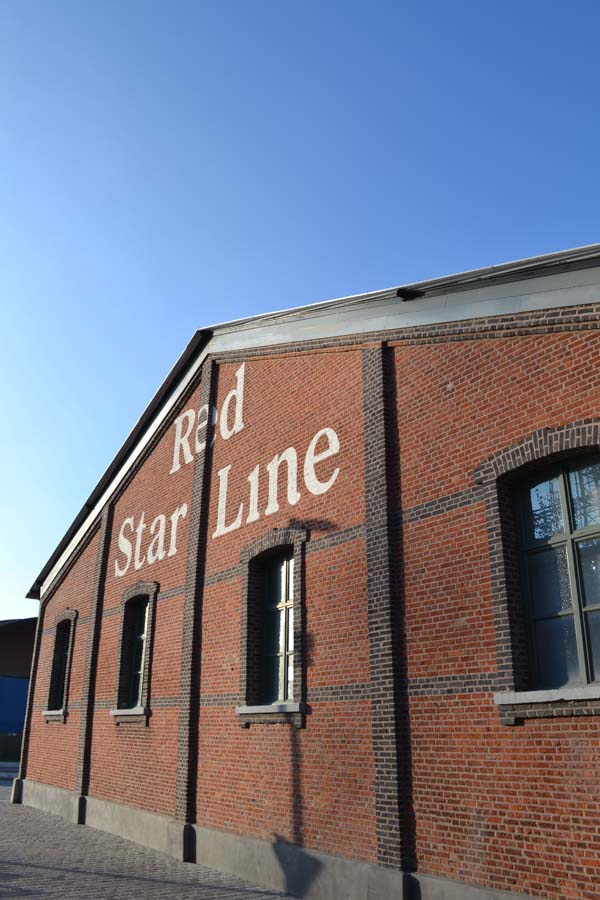 The Red Star Line museum on the Eilandje.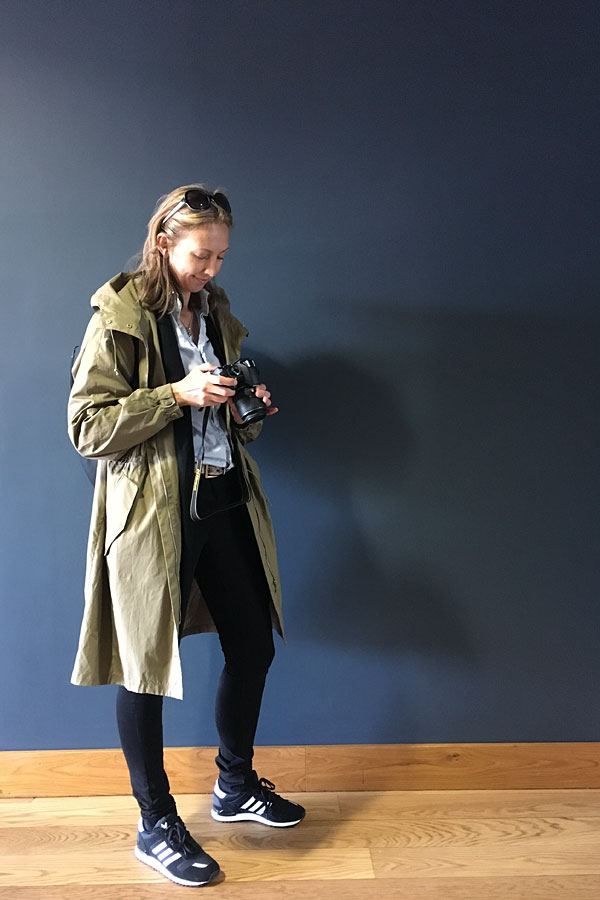 Yours truly at the Mas museum. Photo by Ilaria Fatore.

MORE INFORMATION | Visit Antwerp
PHOTOGRAPHY | Annie Kruse unless otherwise stated

Our Function and Form Bloggers Tour Antwerp was kindly supported by City of Antwerp, Design Center De Winkelhaak, Ethnicraft, universo positivo and Notre Monde. All opinions expressed are my own.