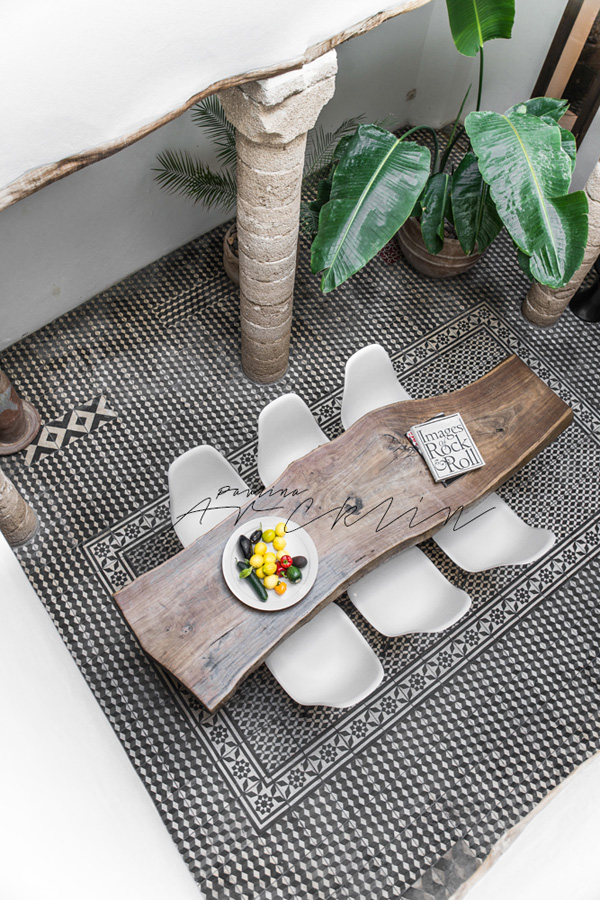 The dream holiday home series continues with a beautifully restored 200 year old house in Morocco. The Five Columns is a 2.5hr drive from Marrakech in the laid back resort of Essaouira which I read has got some of the world's best surfing and unspoilt sandy beaches as a well a bustling Medina with bakeries and fruit stalls all within a five minute walking distance.
The house has recently gone through a complete renovation and sympathetically restored retaining it's original features such as the 5 sand stone columns that give the place it's name. The shots are taken by one of my favourite photographers, Paulina Arcklin, whose personal style fits perfectly with the restored house: simple, contemporary, ethnic and chic. I even like the way she's water marked all the images with her signature – true Paulina!

It's a stunning home from home with a luxurious and comfortable feel and I can imagine going there with a group of friends for a relaxing holiday to soak up some authentic Moroccan culture and style with great cooking provided at extra cost by a local lady.
The fully equipped kitchen, central dining area and cosy fire place should make it easy to relax and feel at home straight away. They even have wifi and an iPod dock for those who don't want to be off the grid. And the sunny terrace on the second floor has got sun loungers and an open-plan bar.
Does this have party written all over it!? There are 4 double bedrooms comfortably sleeping 8 people with en suite wet rooms. To find out more click here.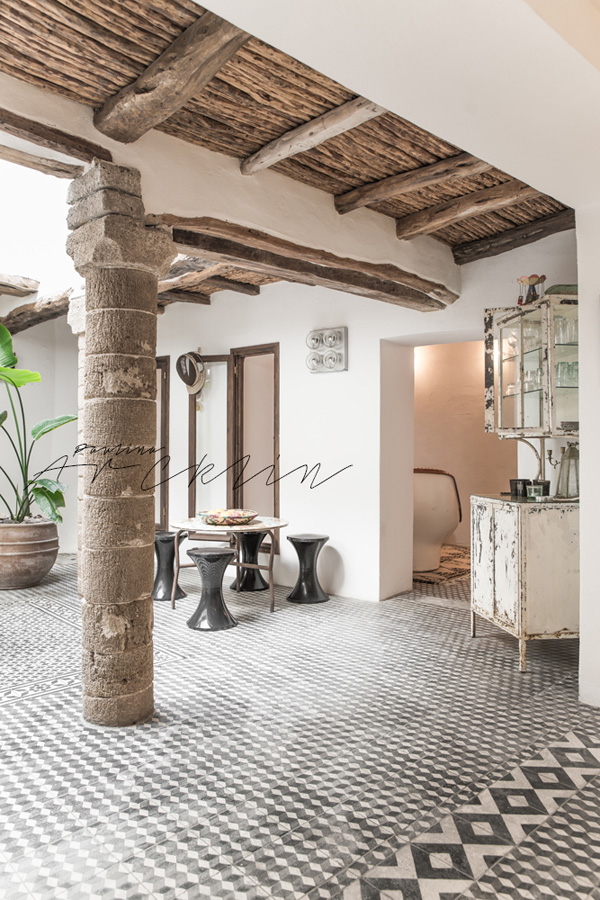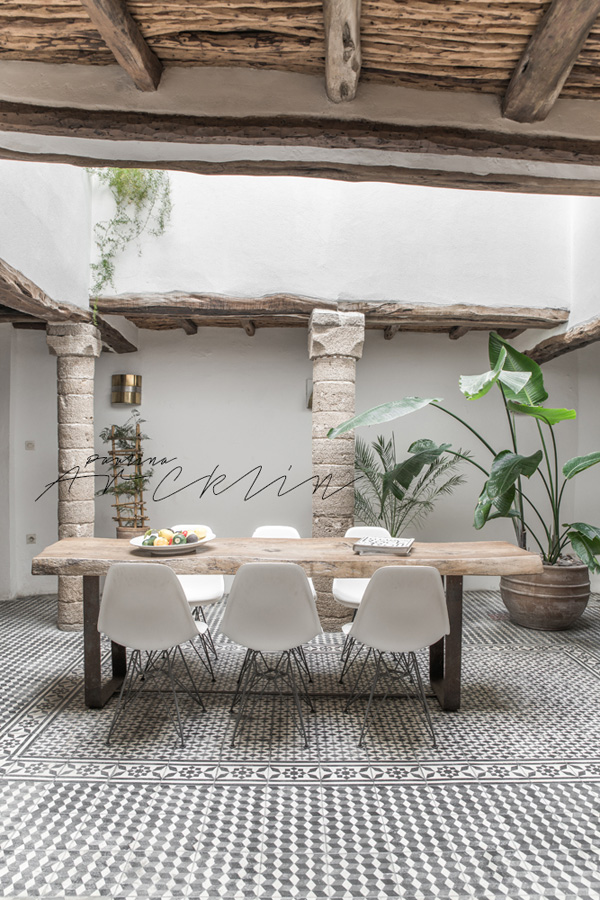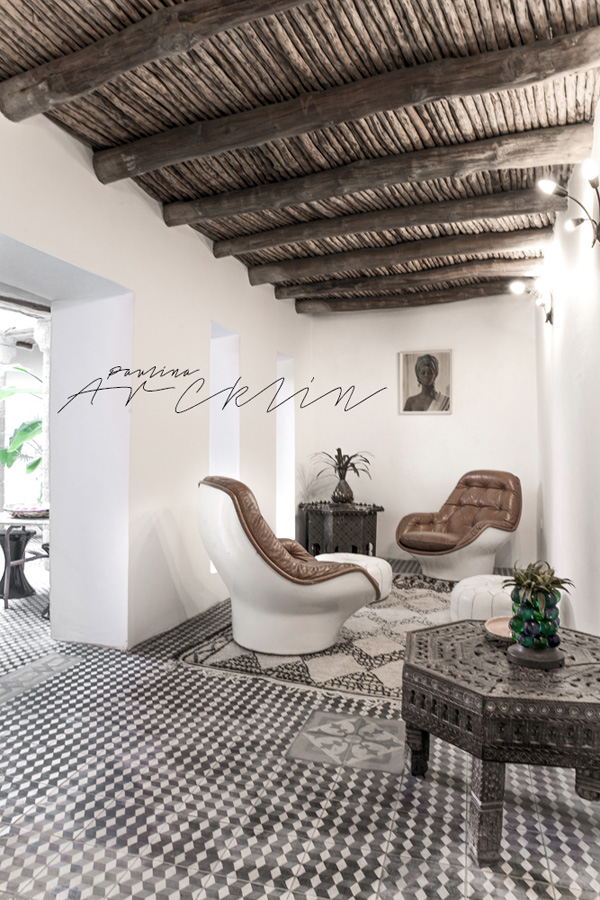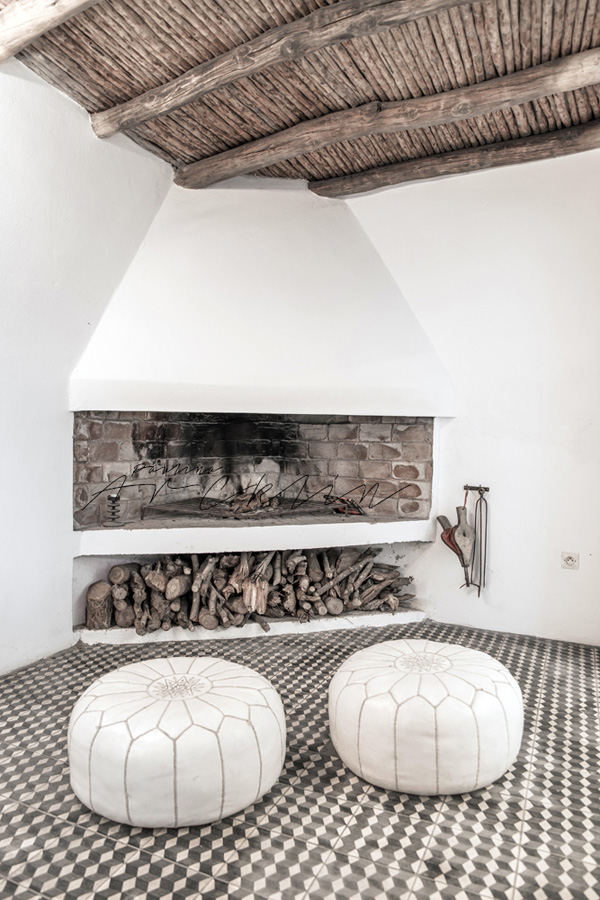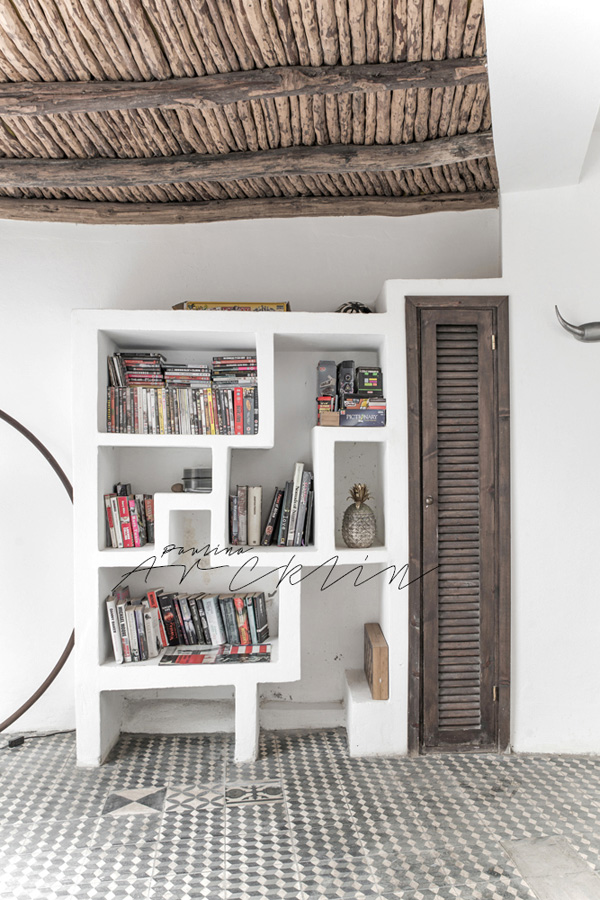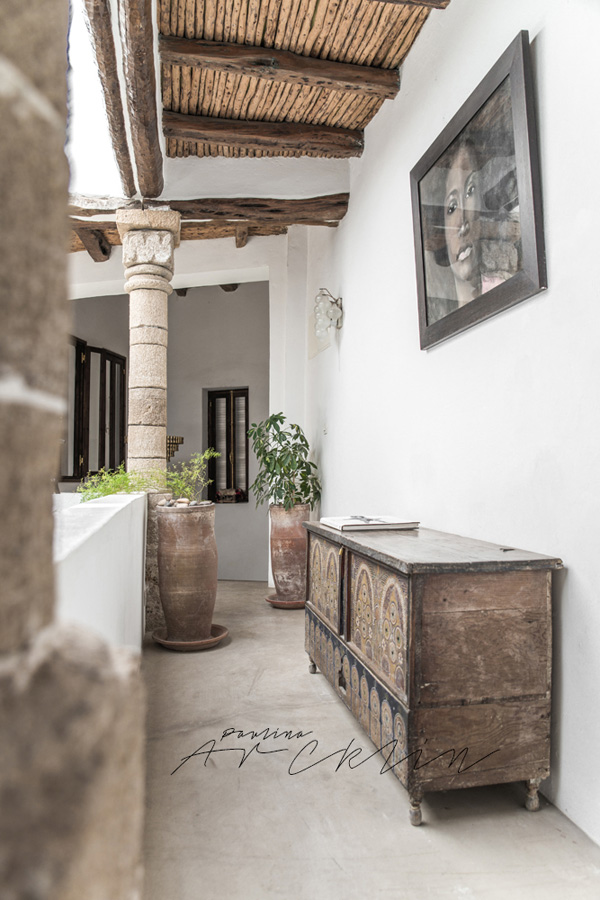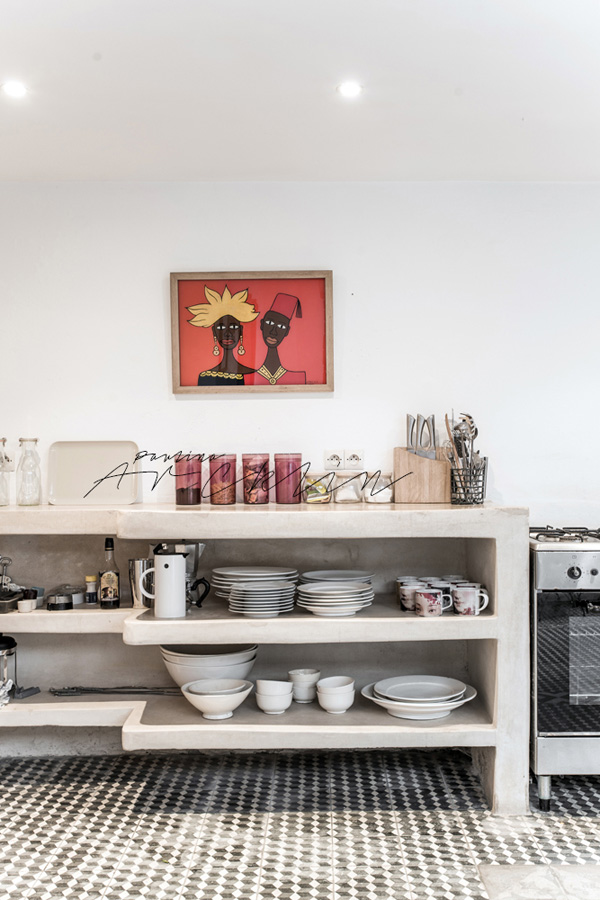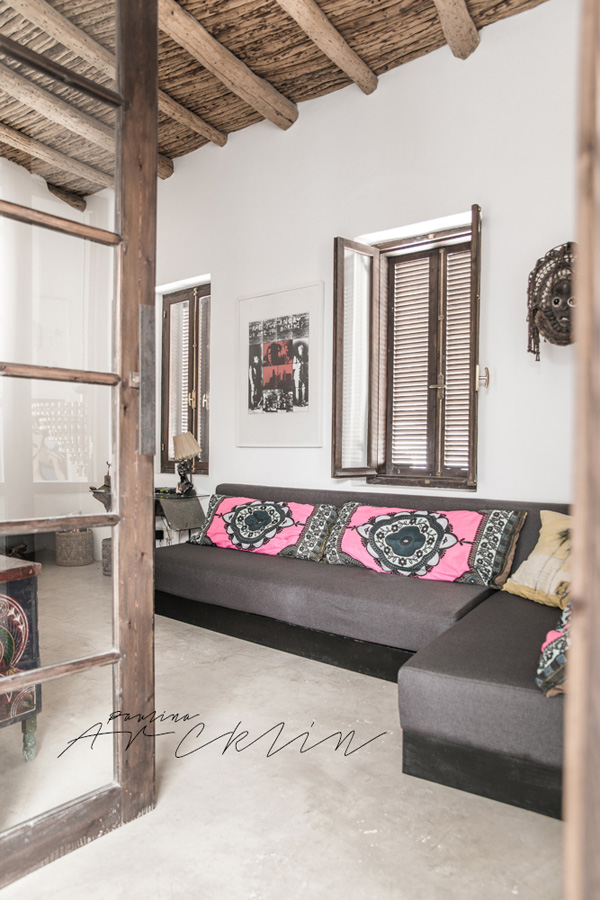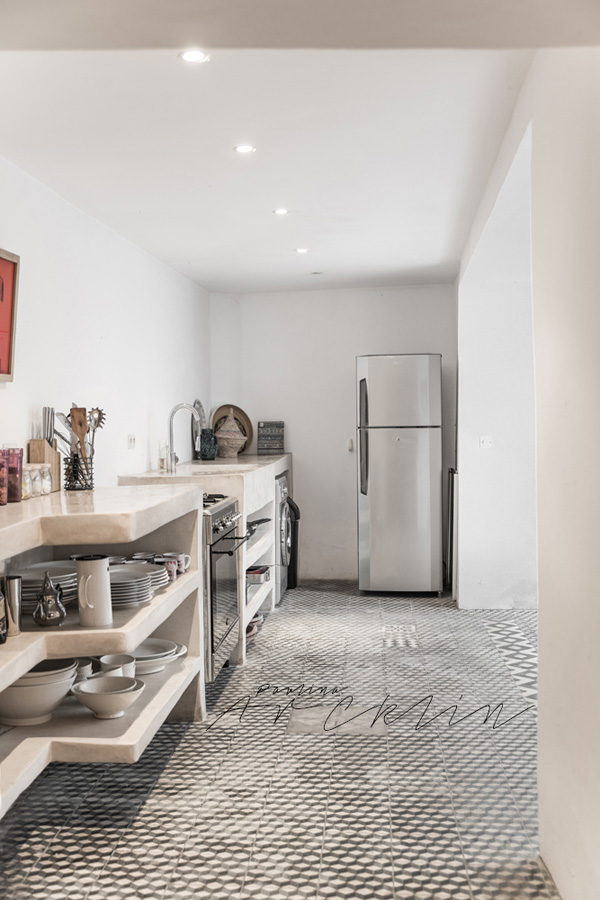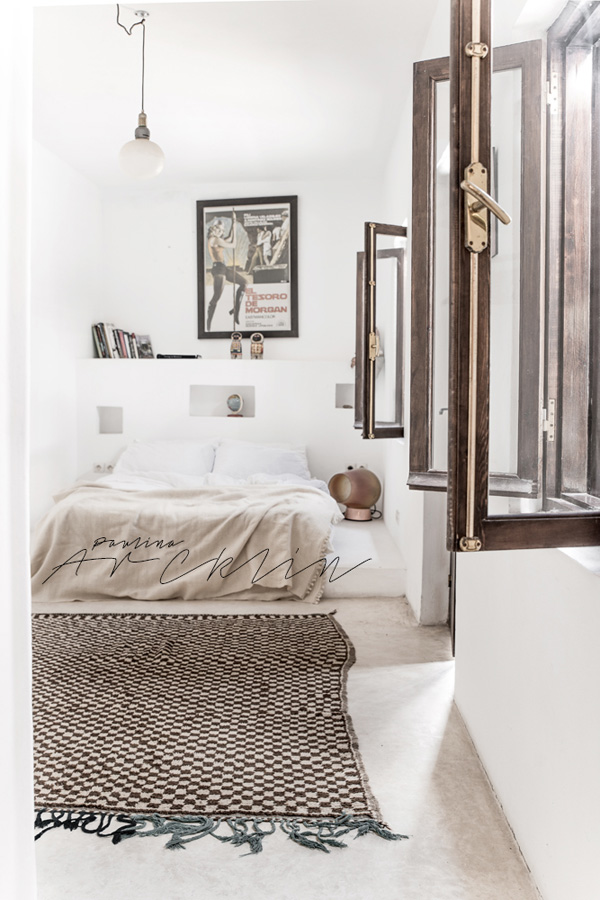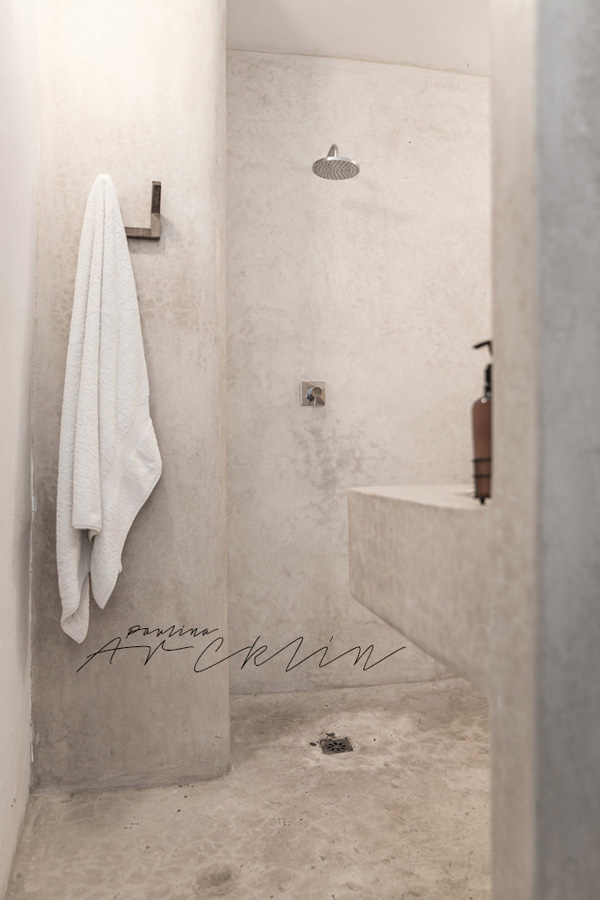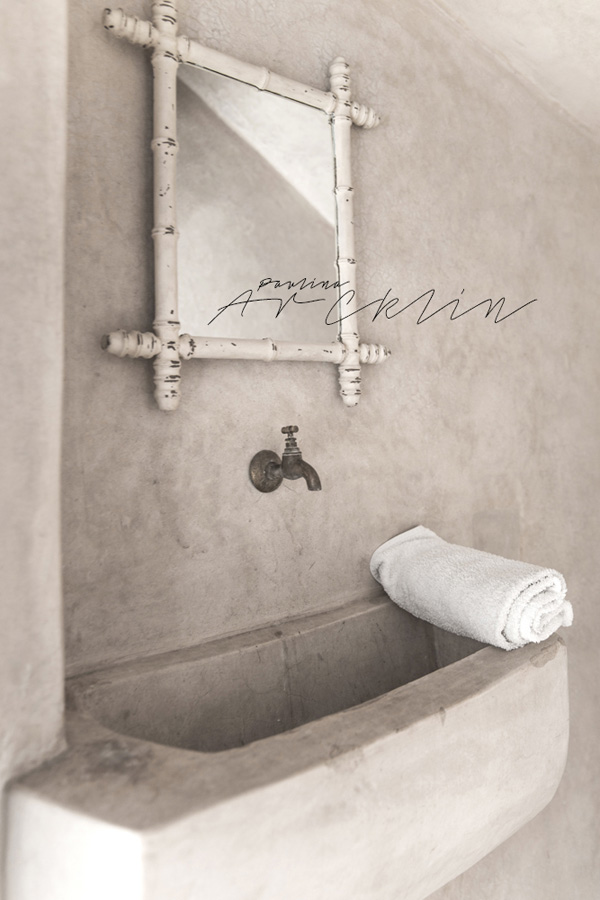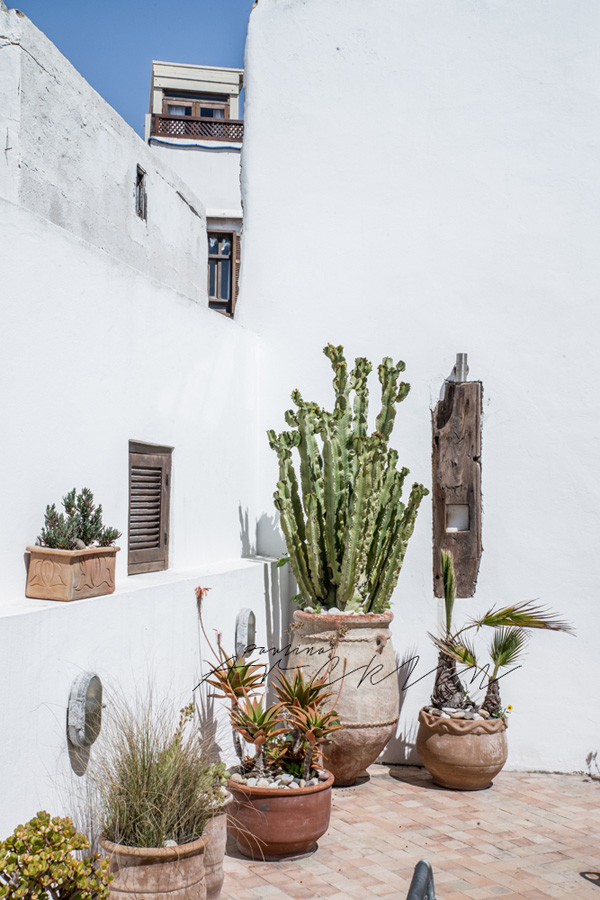 MORE INFORMATION | Five Columns
PHOTOGRAPHY | Paulina Arcklin with thanks

Follow Stylejuicer with Bloglovin