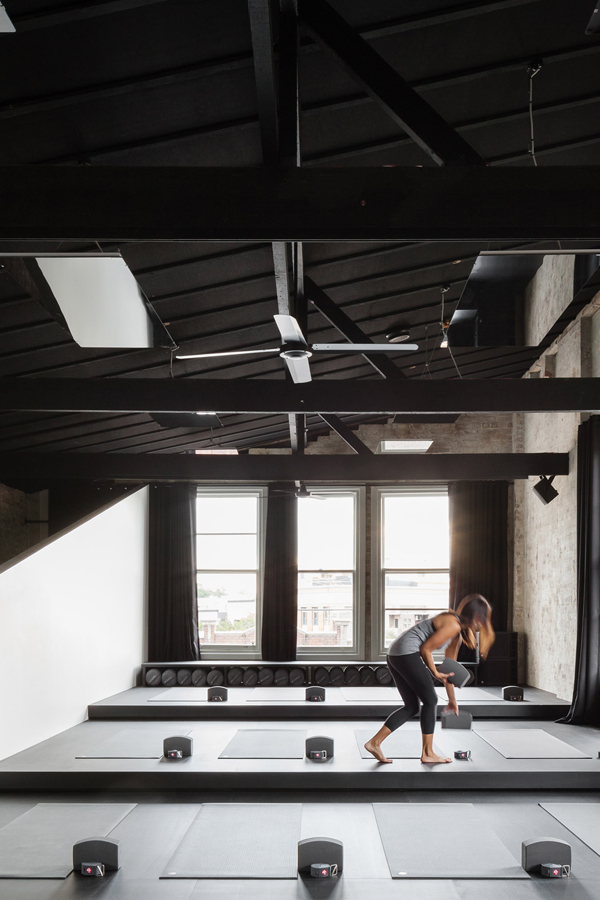 Starting the week off with a crush of epic proportions, the interior of this yoga studio in a converted warehouse in Sydney was designed by Karen Abernethy who translated the spiritual concept of light and reflection beautifully within this space.
Yoga has been a bit of a lifesaver for me for a long time now. I initially got into it because of work stress, mental as well as physical, sitting at the computer for 12 hours a day takes its toll eventually on neck, shoulders and back. I continued with my practice through both pregnancies and after a few crazy sleep-deprived baby years got back into it thanks to a wonderful local teacher.

I can't rate the benefits of yoga high enough. For me it's as if my whole body gets stretched, bent and simply wrung out from top to toe with the added benefit of a relaxing meditation at the end of it. Not just my body feels calm and energised but equally my mind is given much needed perspective from the daily grind and stresses of family life.
So you can imagine how my heart skipped a beat when I came across the Humming Puppy Yoga Studio. The actual studio space sits above the reception and changing rooms at the top of the warehouse for minimal disruption to your flow. The floor is covered with black plywood panels and there are thick dark curtains to restrict the incoming light helping to create the perfect atmosphere for meditation and reflection. Elements of the old warehouse are very much embraced by leaving the ceiling exposed but painted in black and giving the brick walls a distressed white wash.
The reception area and changing rooms below are separated by a mesmerising transparent angled screen which appears to shimmer and change colour as you move around. I think I'm most in love with the locker area though which is kept intimate and dark setting you up for your session. And please check out the stunning water fountain fed by a single pipe coming out of the dark from above – simple, elegant and functional.
Namaste friends.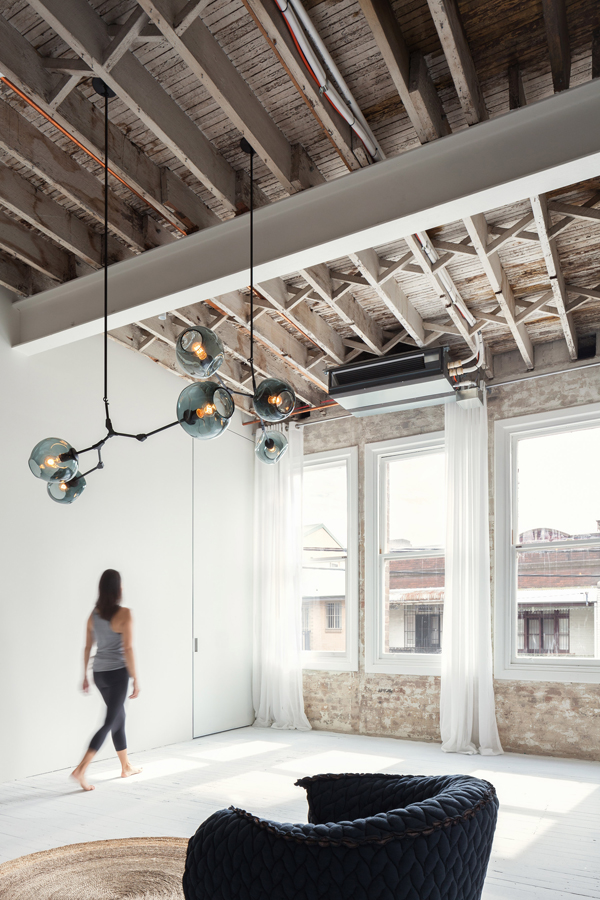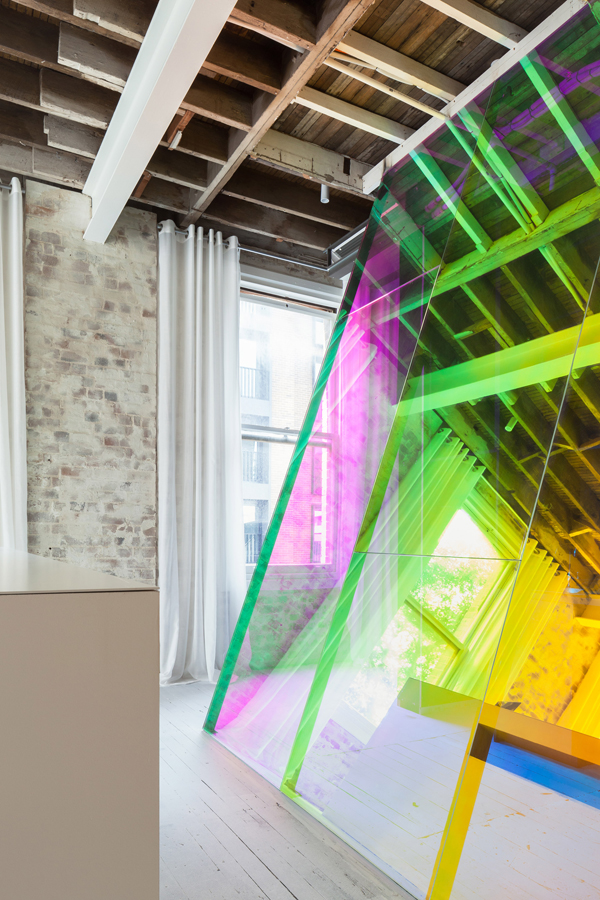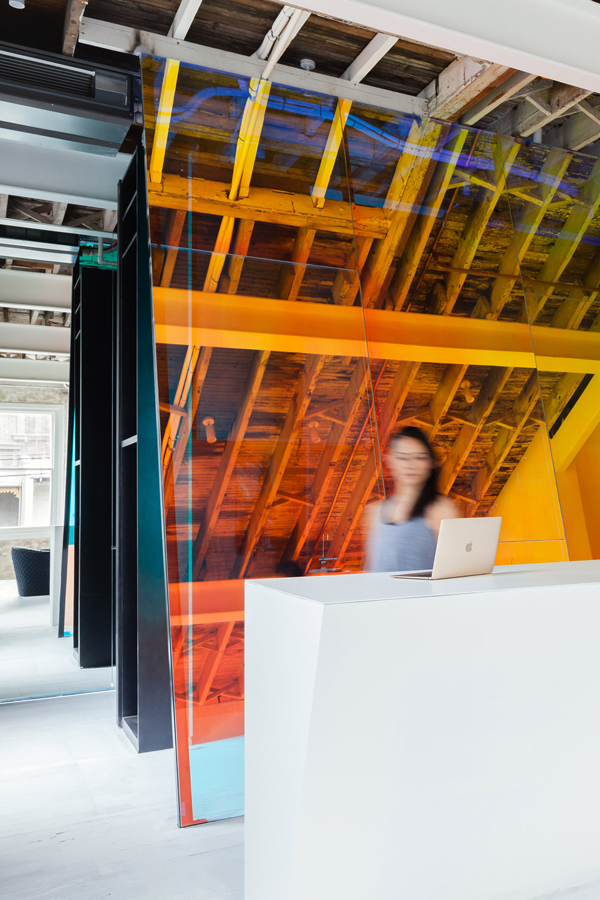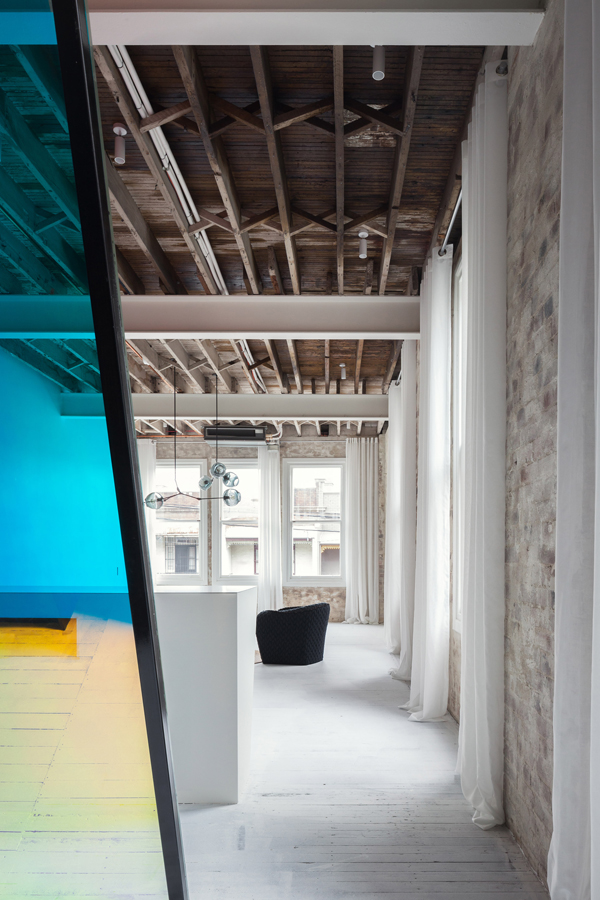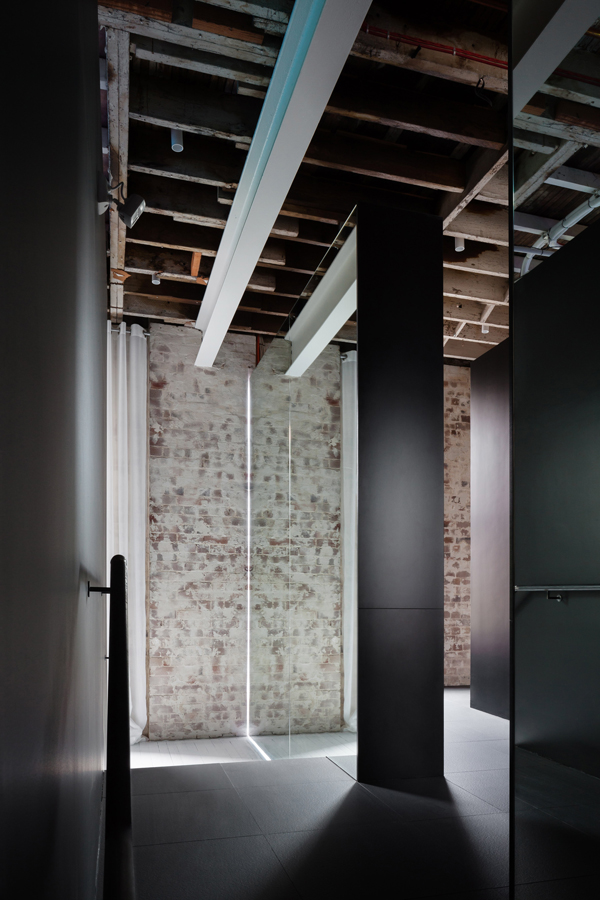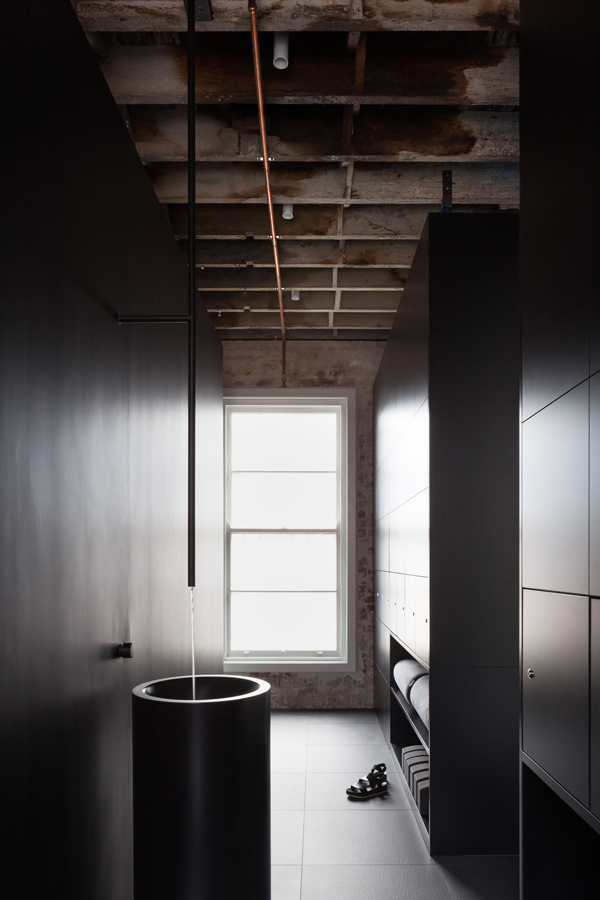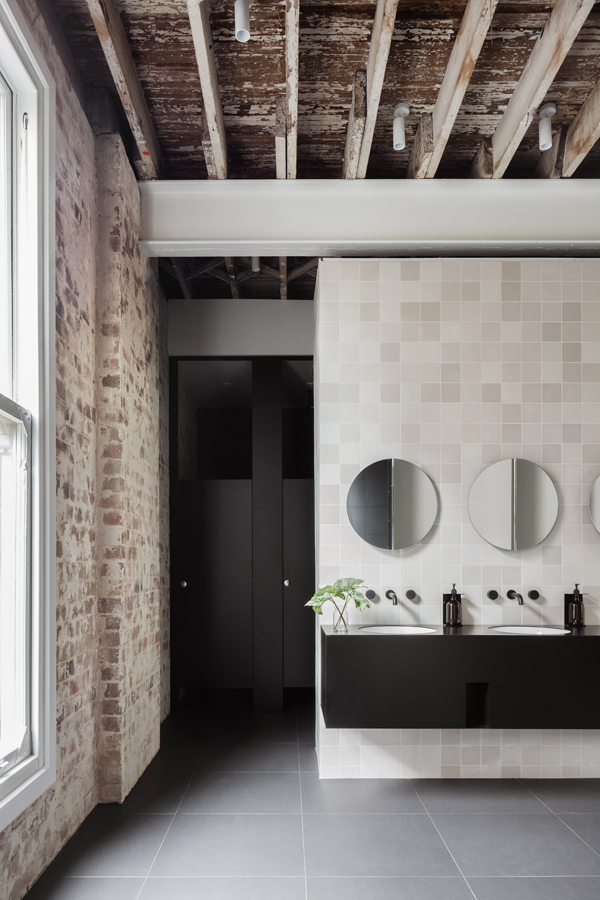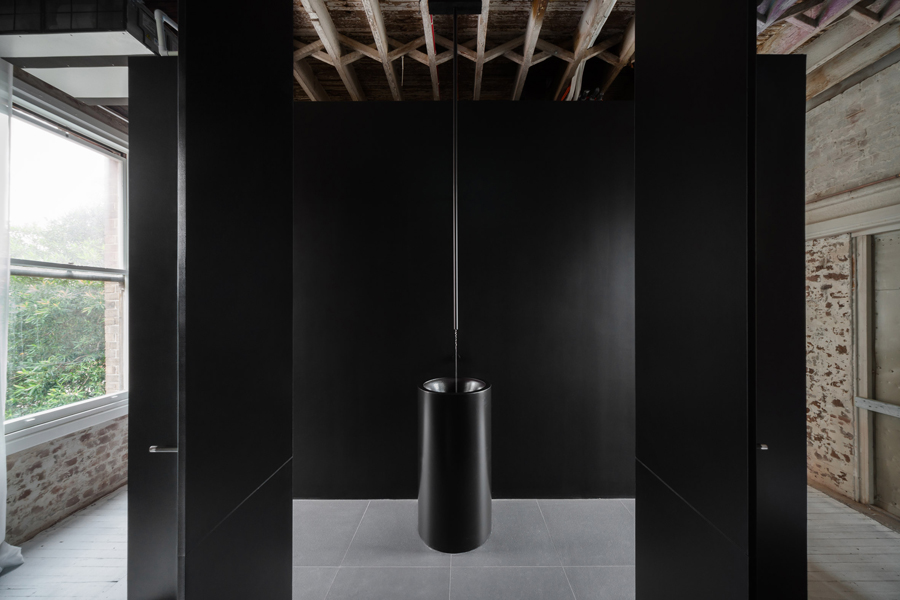 INTERIOR ARCHITECTURE | Karen Abernethy
PHOTOGRAPHY | Katherine Lu with thanks
MORE INFORMATION | Humming Puppy Yoga Studio

Follow Stylejuicer with Bloglovin