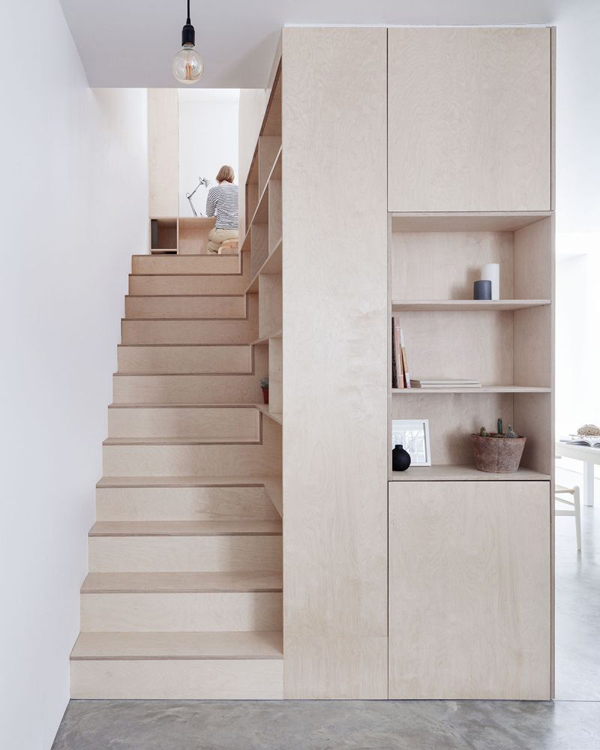 Phew… it's February!
You may have noticed my absence on here during last month and though not physically absent – after all the kids are back at school – I've been struggling to find my mojo. Not just in terms of blogging but generally as I talked about in this post here.
Politics is not something I usually talk about on Stylejuicer but the events in the US are worrying me… a lot! Coupled with what seems like an endless stream of colds and coughs around the house no amount of interior porn design has managed to drag me out from under the proverbial duvet.
Until now… and it's all down to plywood.
This fabulous conversion by Larissa Johnston Architects is in Islington, North London and I love how they have completely rearranged the house, taking out all internal walls and switching the bedrooms so now the living space including dining and kitchen are downstairs and connect to the rear garden via some full height glass sliding doors flooding the house with light. It's a minimalist modern space where each nook and cranny has been put to good use which in turn maximises the floorspace on view making the house feel a lot bigger.

What really got me excited was the way they have managed to create a custom built unit that not only incorporates the stairs but also the kitchen and some clever storage areas. This plywood unit wraps up the stairs and gives the house an anchor connecting all the floors and making for an easy flow.
Larissa and her team have also made great use of the half landing making it a study area with more inbuilt shelving and a desk running along the window. I wish there were some shots of the downstairs WC and utility area as they are both concealed underneath the stairs and clad with plywood.
It may seem a bit geeky but I love seeing the bare bones of a house which is why I'm showing you the floorplan at the end of this post. I've got a feeling I'm not the only nerd on here.
Here's to plywood!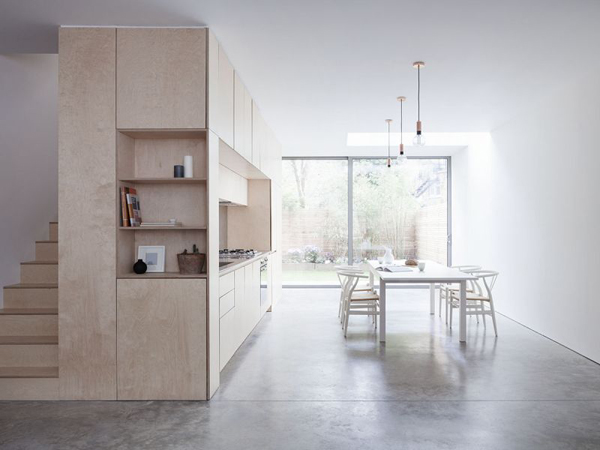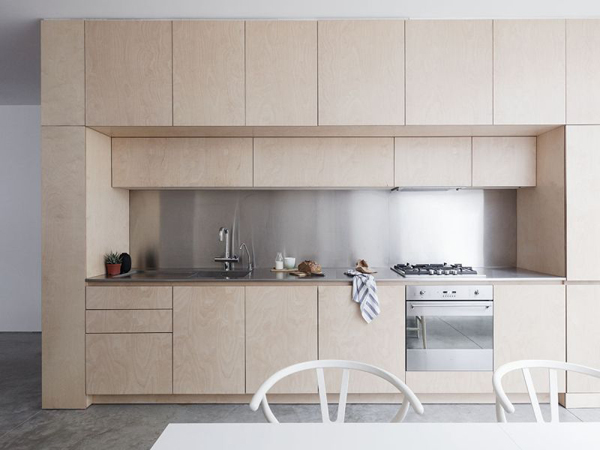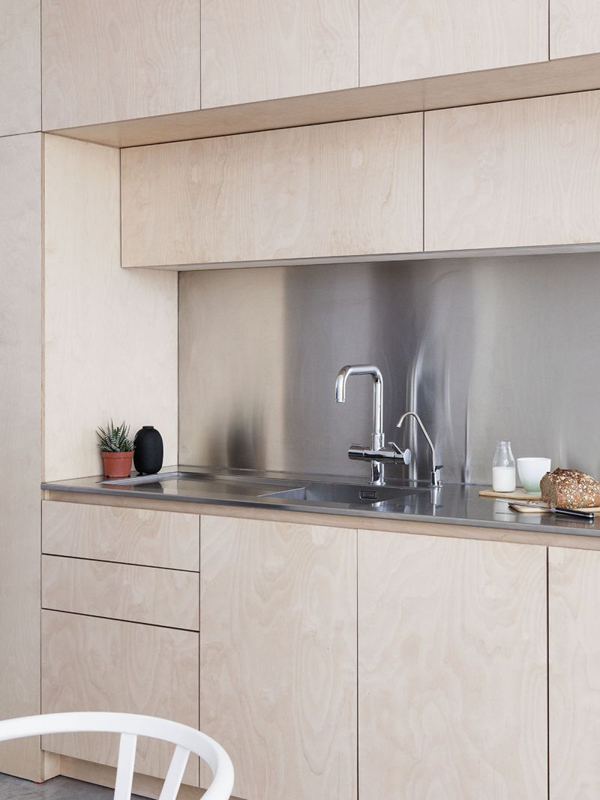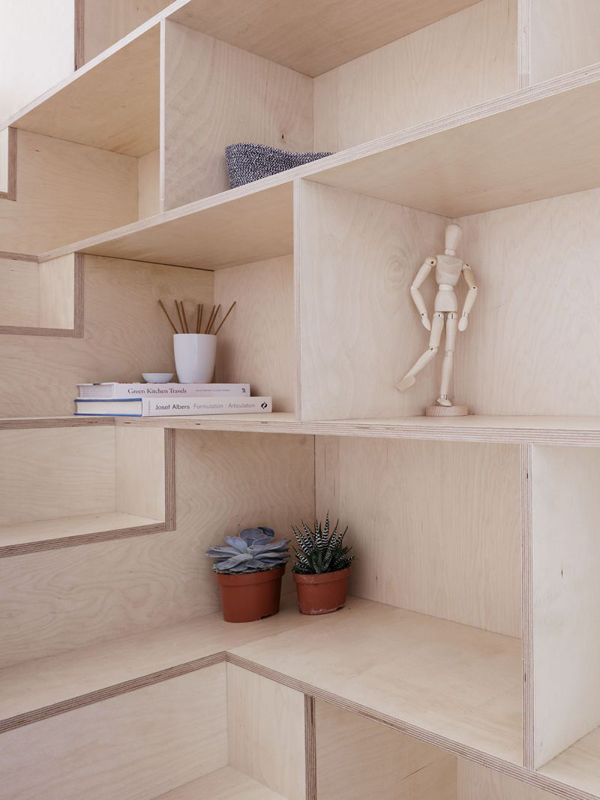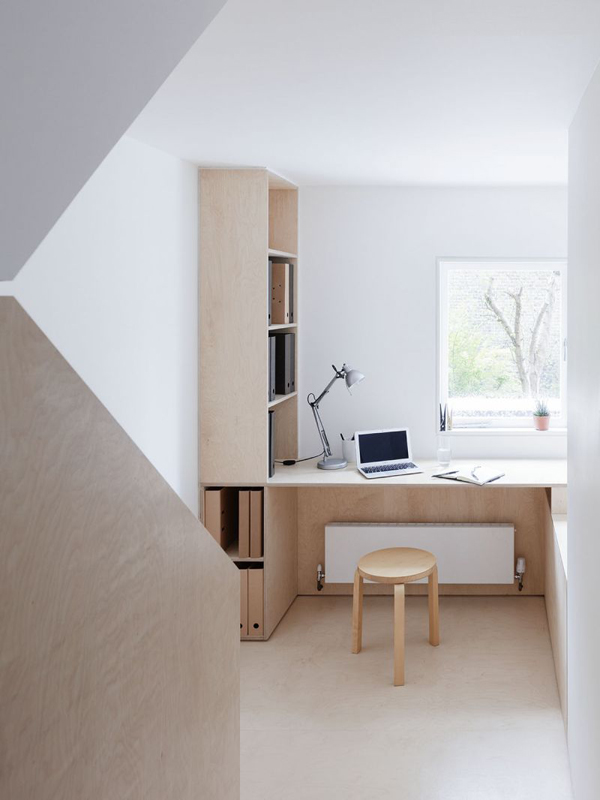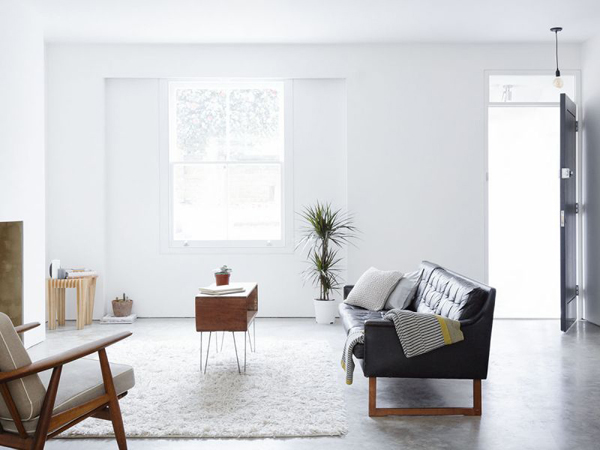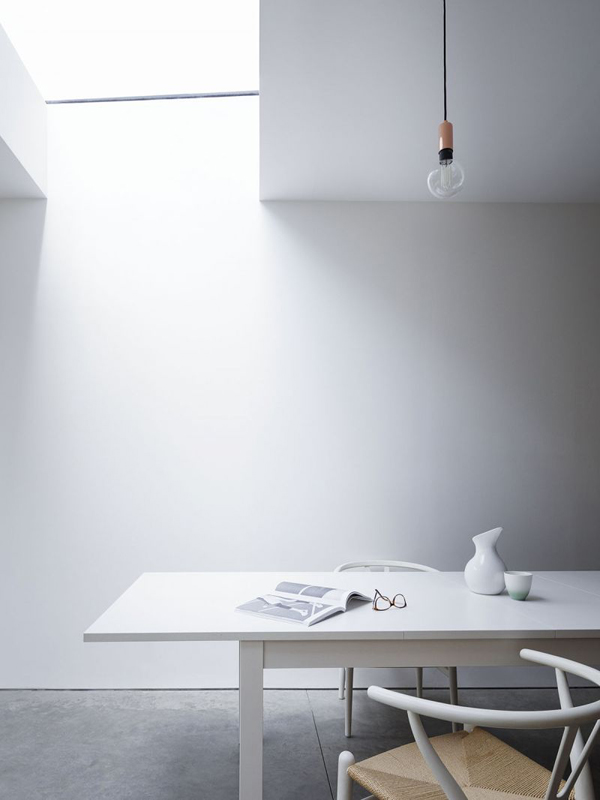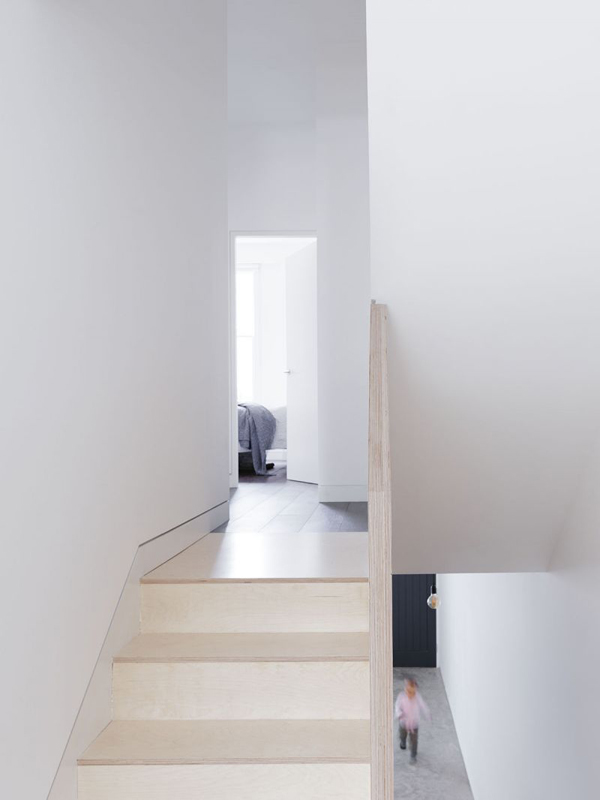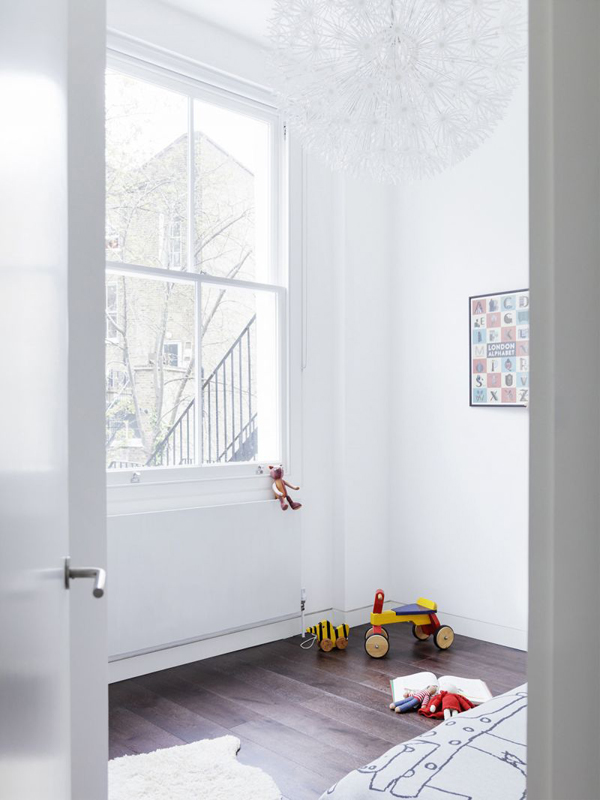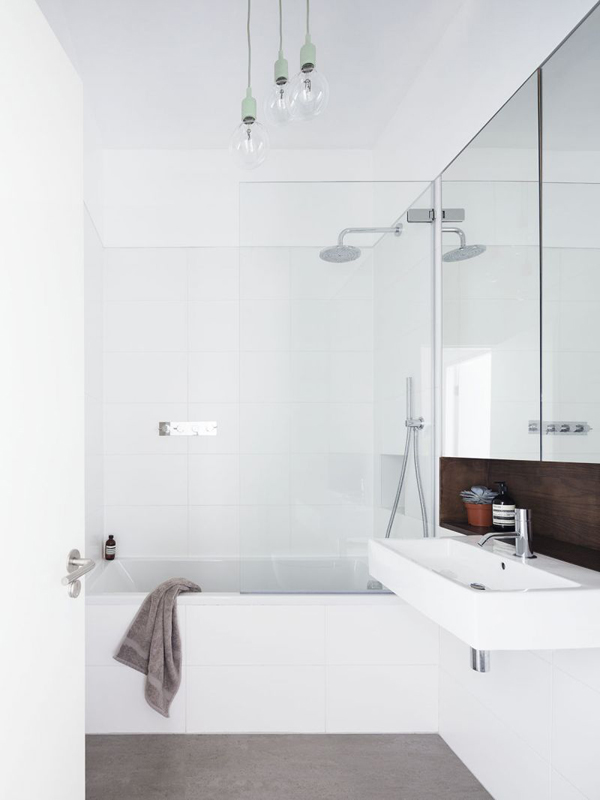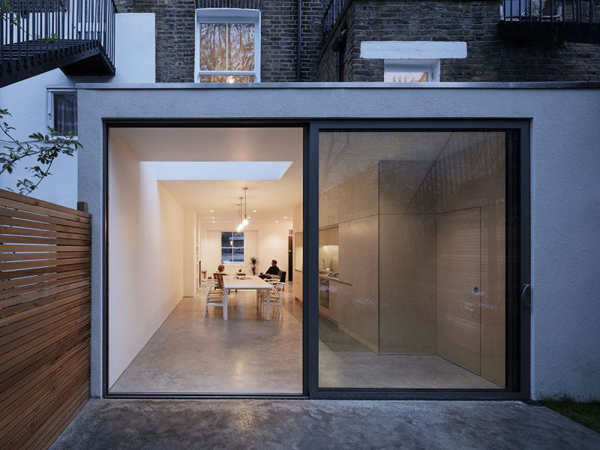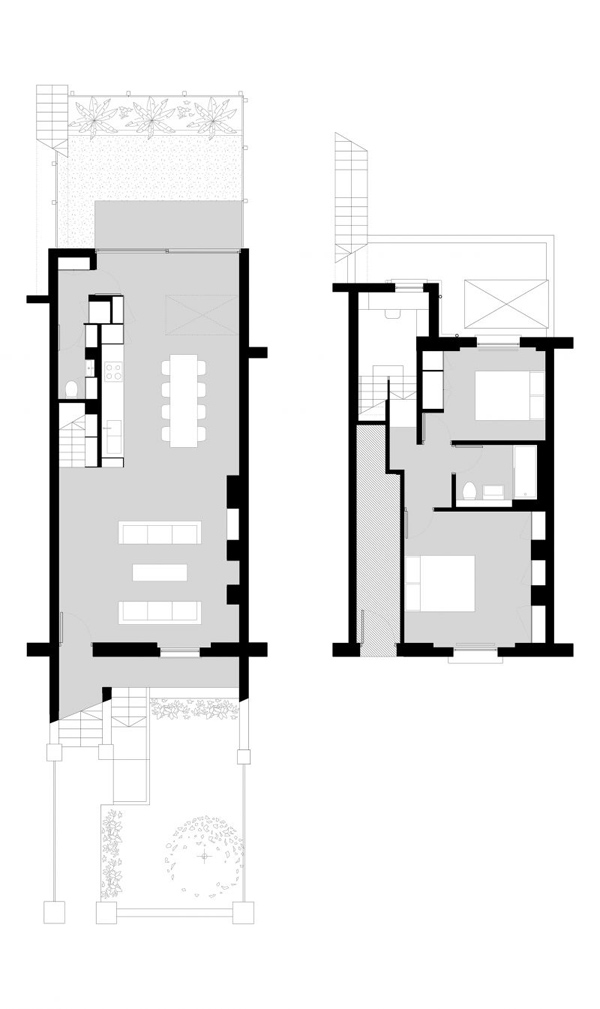 MORE INFORMATION & PHOTOGRAPHY | Larissa Johnston Architects with thanks

Follow Stylejuicer with Bloglovin