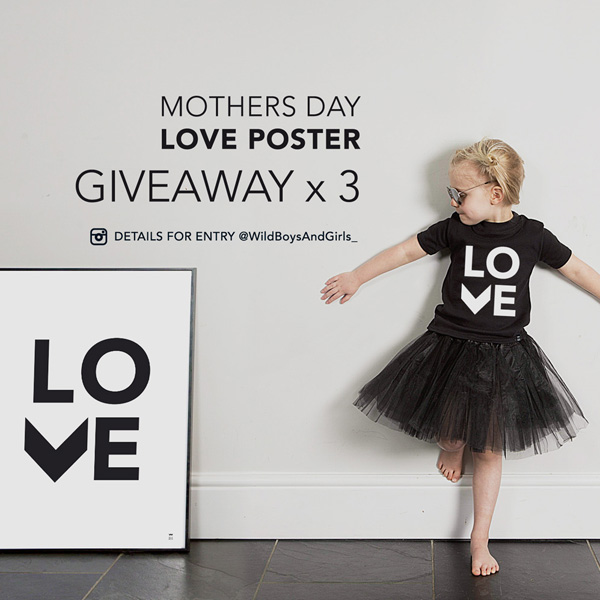 Motherhood and love are two words that are naturally entwined and to celebrate Mothers Day and the launch of our new Spring Summer collection Wild Boys and Girls are giving away 3 LOVE posters.
All you need to do is head over to our instagram account and help us spread the love by regraming the graphic and tagging a friend. The 3 winners will be announced on Wednesday the 9th of March on our IG account.
Good luck and happy Mothers Day to all you amazing mums out there. You rock!

MORE INFORMATION | Wild Boys and Girls on Instagram
PHOTOGRAPHY | Caroline Jones

Follow Stylejuicer with Bloglovin