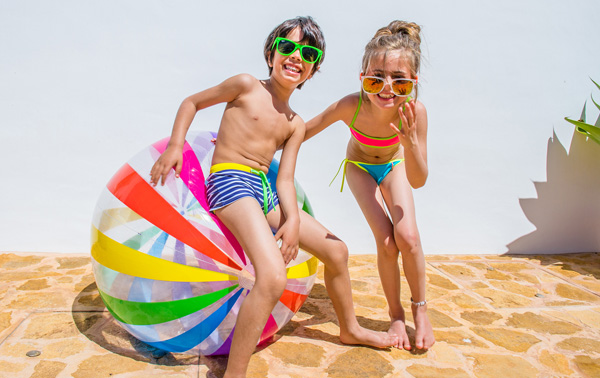 Do you remember having a saggy bottom in your swimmers when on holiday or at the pool!? I sure do. No swimming costume lasted more than a summer season as pool, sea and sand did their best to destroy the fabric and colours bleached and faded under the hot sun. Well, I might have contributed just slightly by basically living in my swimwear regardless of what I was doing or sitting on. Oh, all that lovely Spanish Franco concrete… I remember it well.
Memories of that sort came back to me when I spoke to Noya Bebawi founder of Beanie and Bear at Dot To Dot a few weeks ago. She told me she took matters in her own hand when she couldn't find anything tasteful and durable for her little ones to wear during one of their extended summer vacations at her mum's house in Spain. Being a graphic designer and children's illustrator as well as an all round supermum she has managed to create a collection of high quality bikinis and tailored trunks in a range of bold colours and playful prints. Her focus is on perfect fit, quality and durability with a cut that channels the 70s and a touch of 80s neon – handy when trying to track your kids in a crowd. See, told you she's a supermum! The cherry on top is that all products are ethically sourced and made in Britain. Noya says:

"I wanted to bring together the aesthetic of great adult swimwear with a sense of the playful that will appeal to little people. This has been as much about bringing a vision in my head to life as it has been about getting inspiration from my children. Beanie's brilliant illustrations have formed the basis for a range of prints and Bear has an uncanny ability to test things to destruction!"
Having seen her range I've totally fallen in love with the collection of quality swimwear and was impressed by the attention to detail. How cute are those little thunderbolt tags!?
Best thing is they even have their own YouTube channel where you can find her husband's special summer mix of Beanie & Bear tunes. He's also the talented photographer who took the lookbook shots featuring their two kids – a complete family production.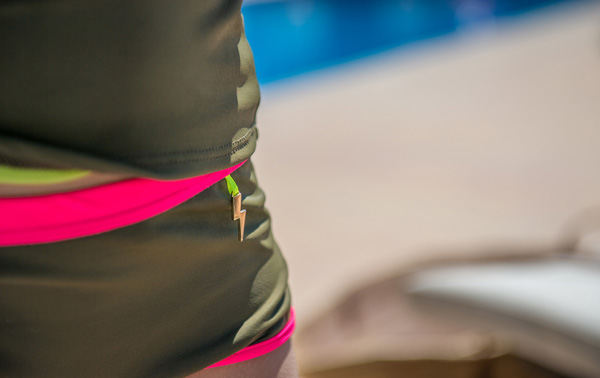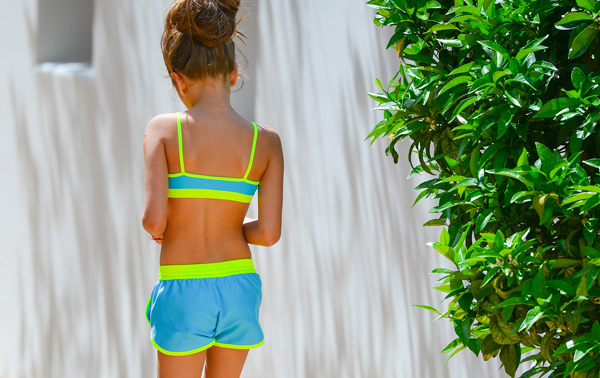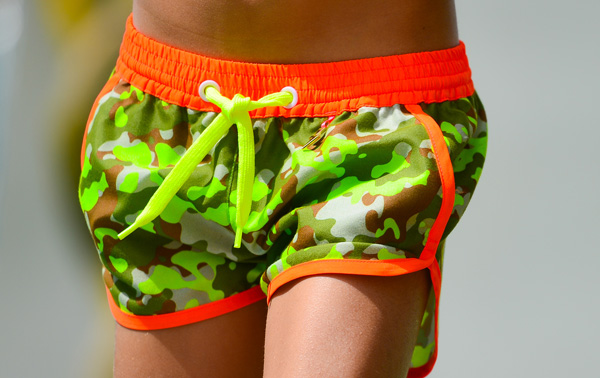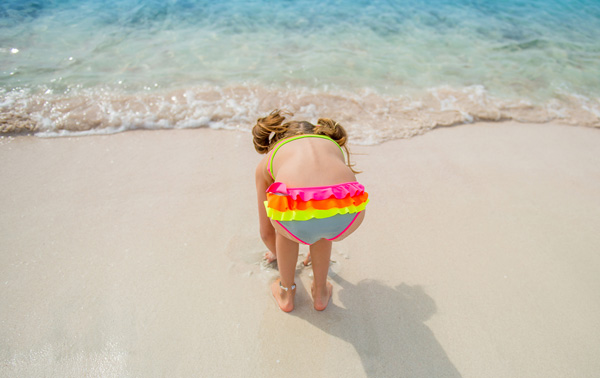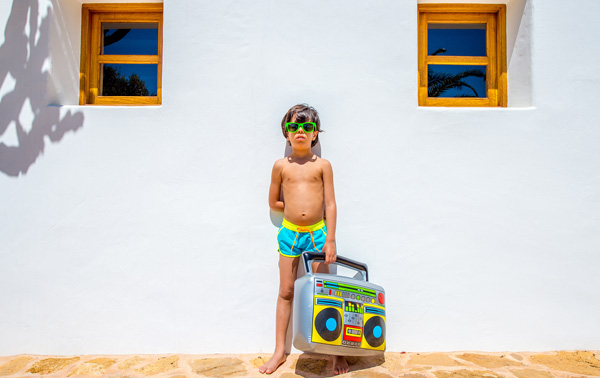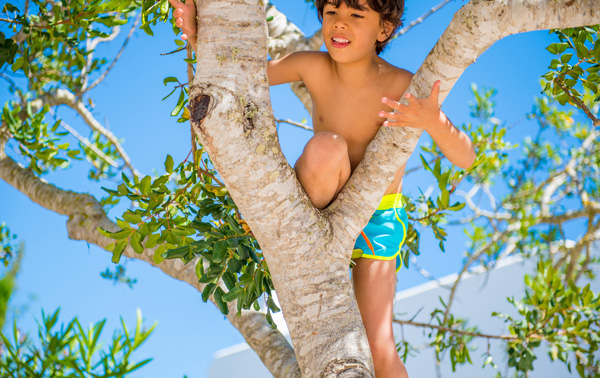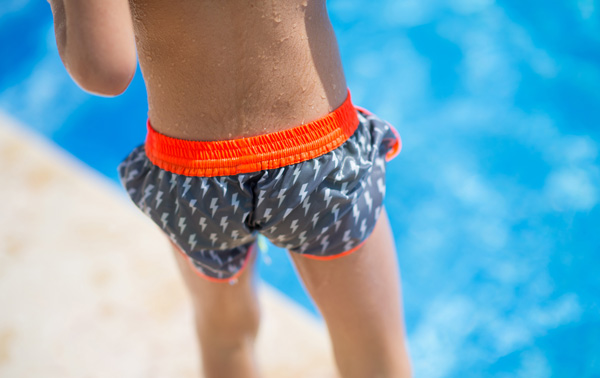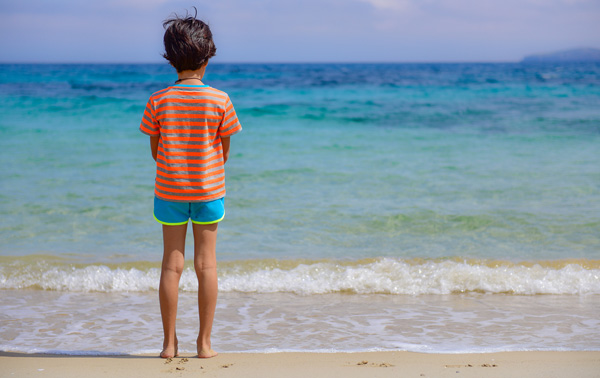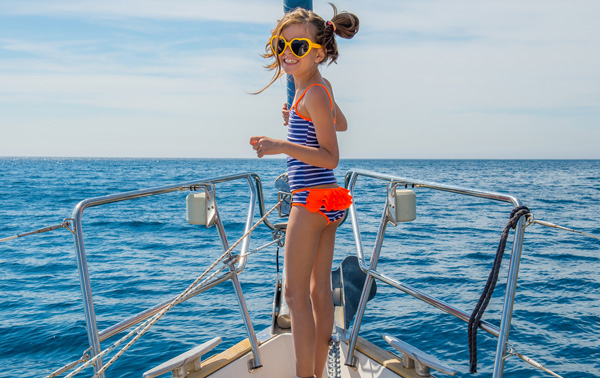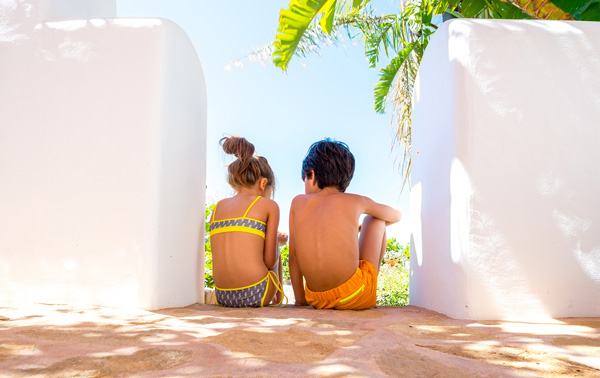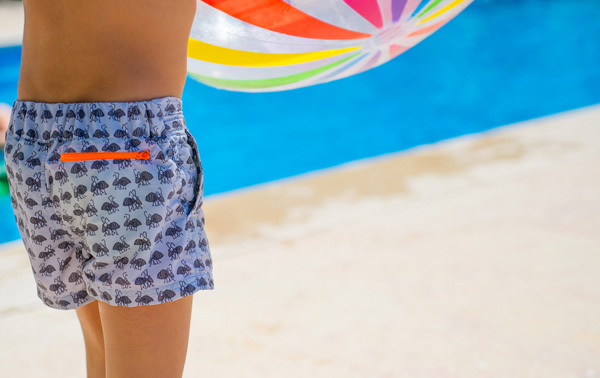 MORE INFORMATION | Beanie and Bear
PHOTOGRAPHY | Antony Bebawi – proud dad of Beanie & Bear

Follow Stylejuicer with Bloglovin