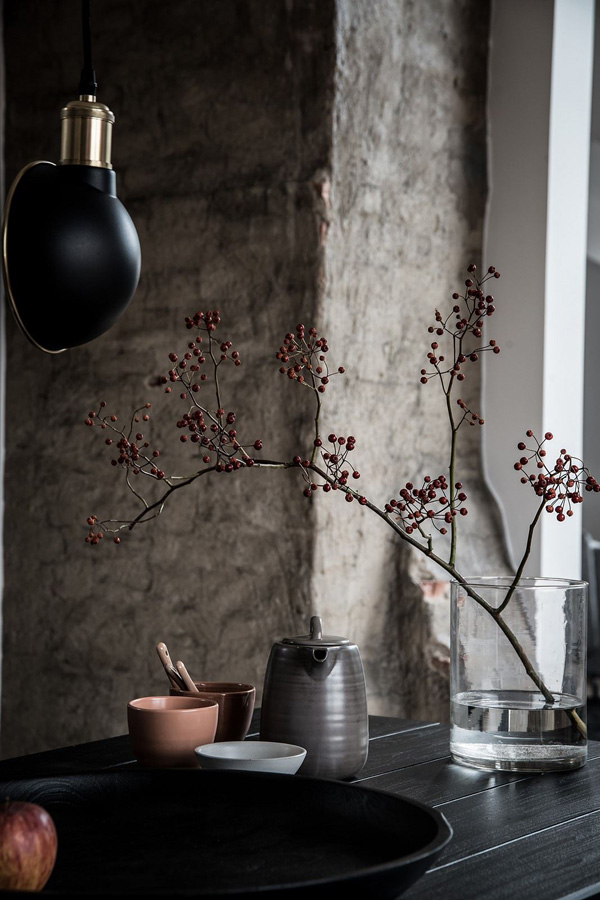 Isn't this apartment just the perfect example of 'hygge' with it's black and brass details and warm textures!? Perfect for this time of year where the days are so short and we like to withdraw and make ourselves comfortable at home.
I like how the stylist picked up on the rust red zinc roof and brought splashes of the same colour inside the house in the cushion, throw and ceramics. Even the berries on the decorative branch blend in and harmonize with the black table, chairs and ceiling light. Lots of interesting textures like the exposed brick chimney stack, wooden floors and black aluminium frame door give this place character and the open plan layout make it a wonderful space to entertain.
Another trend I've noticed – not just in this apartment – is the return of brass which has a more rustic feel than the shiny copper we've seen so much of in the past couple of years. Combining it with natural untreated materials I think this trend will grow over the next few years. For a sneak peek at what's in store for 2017 read my post about H&M Home here.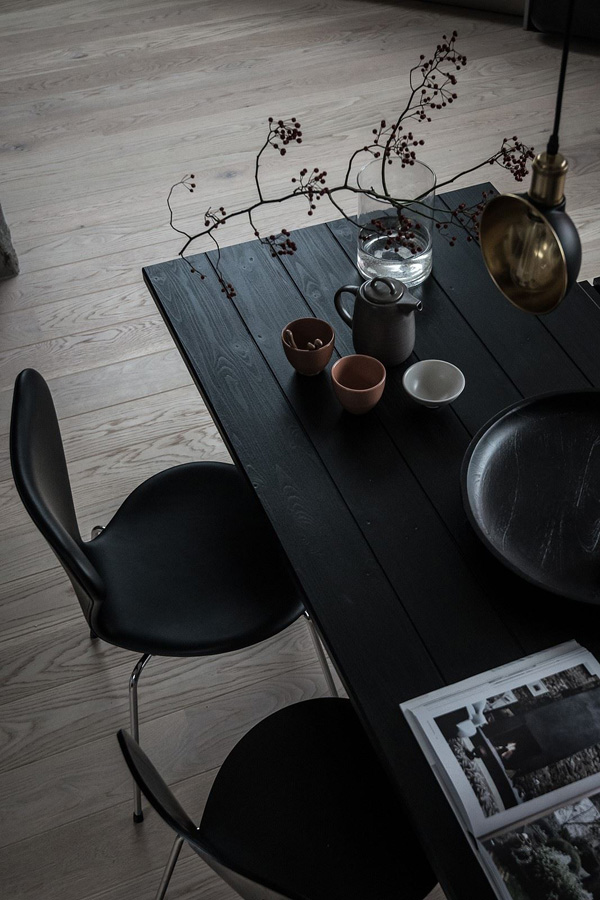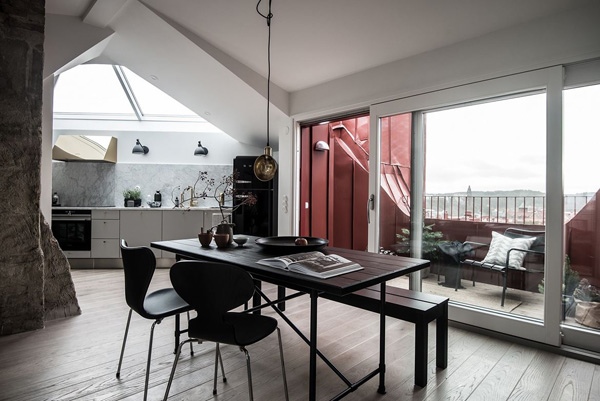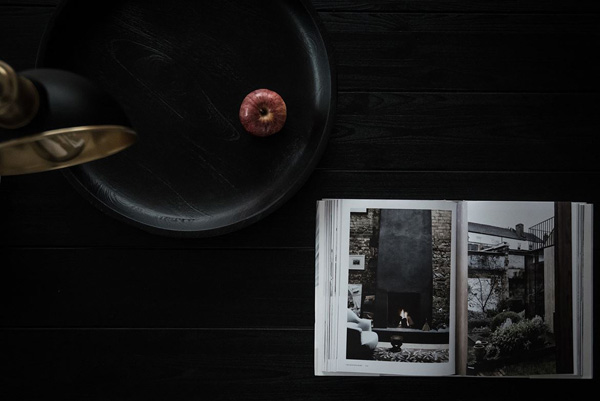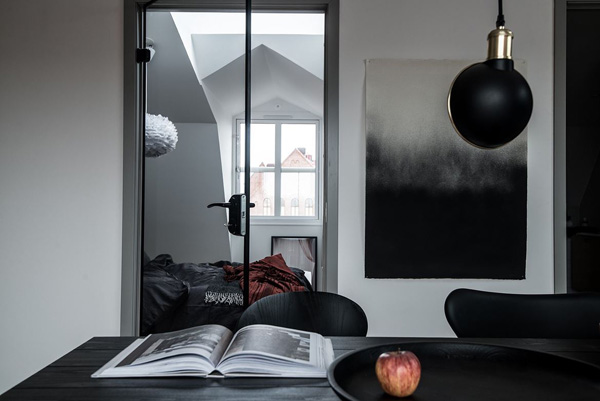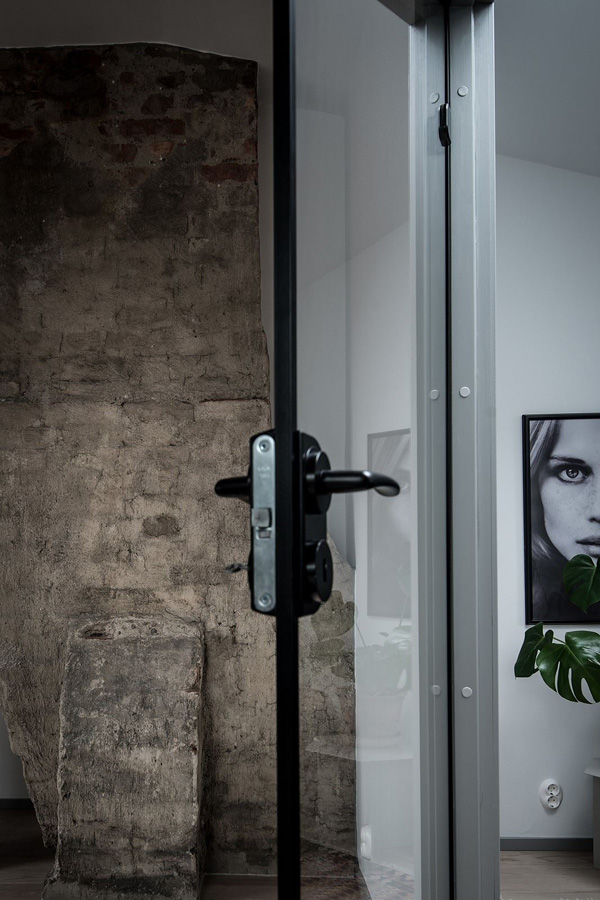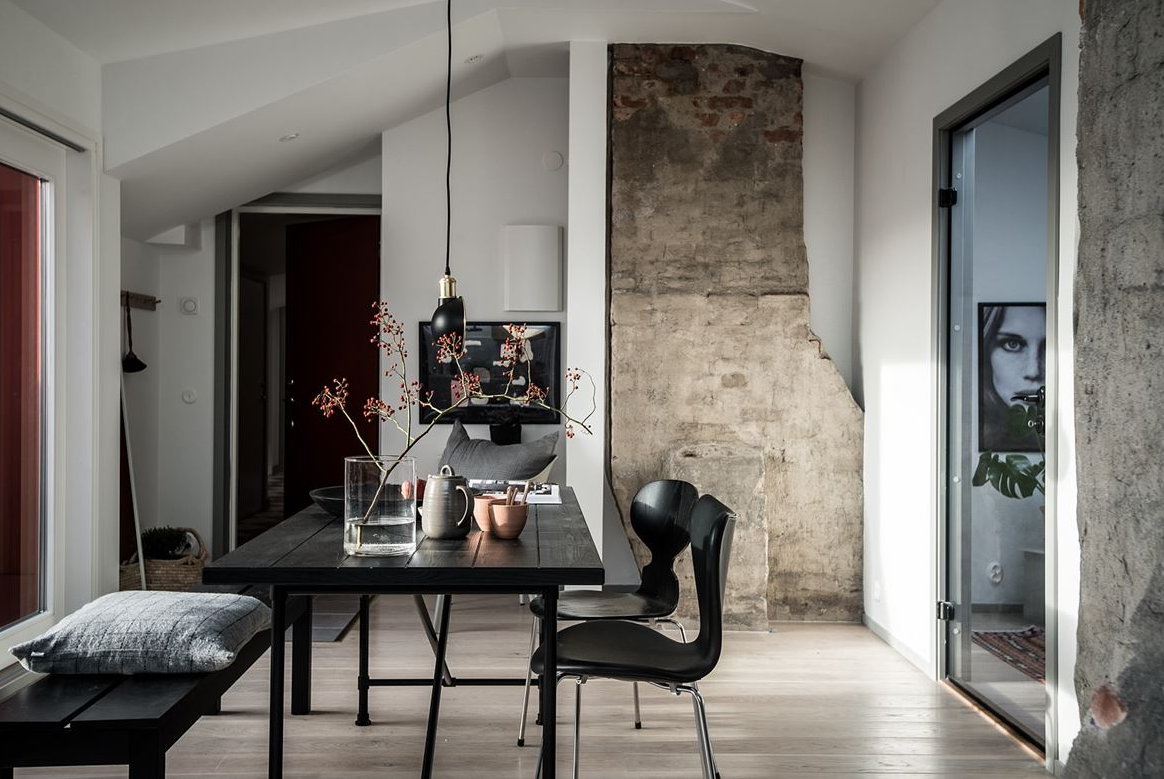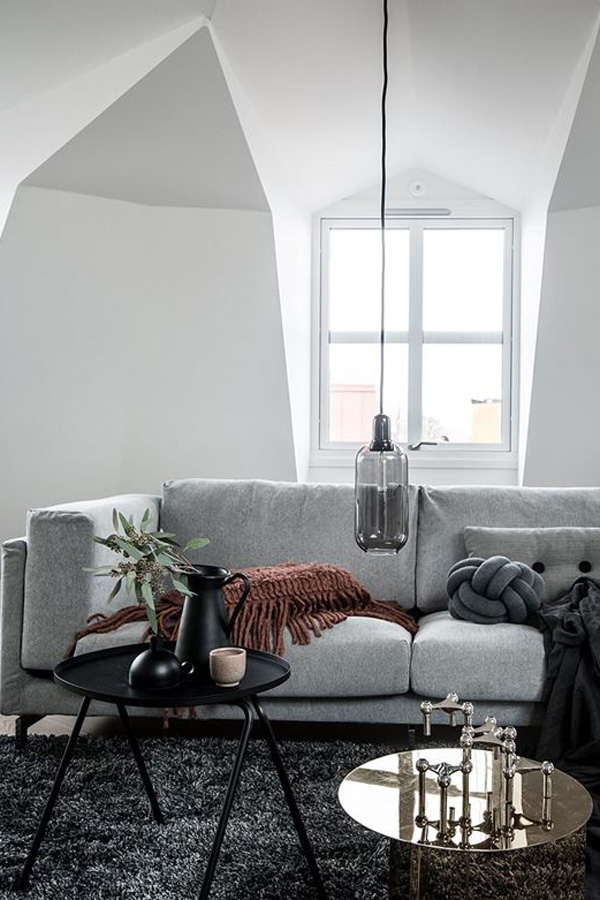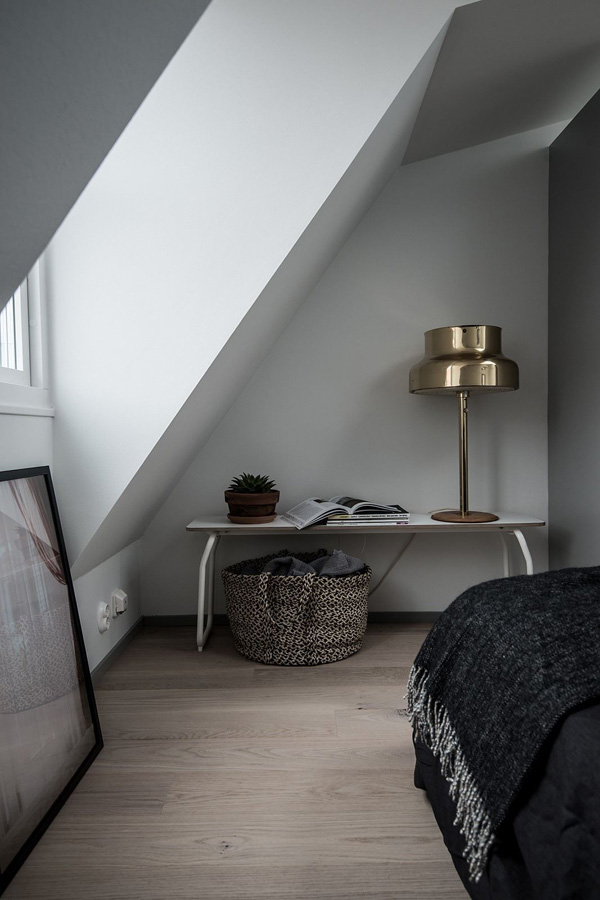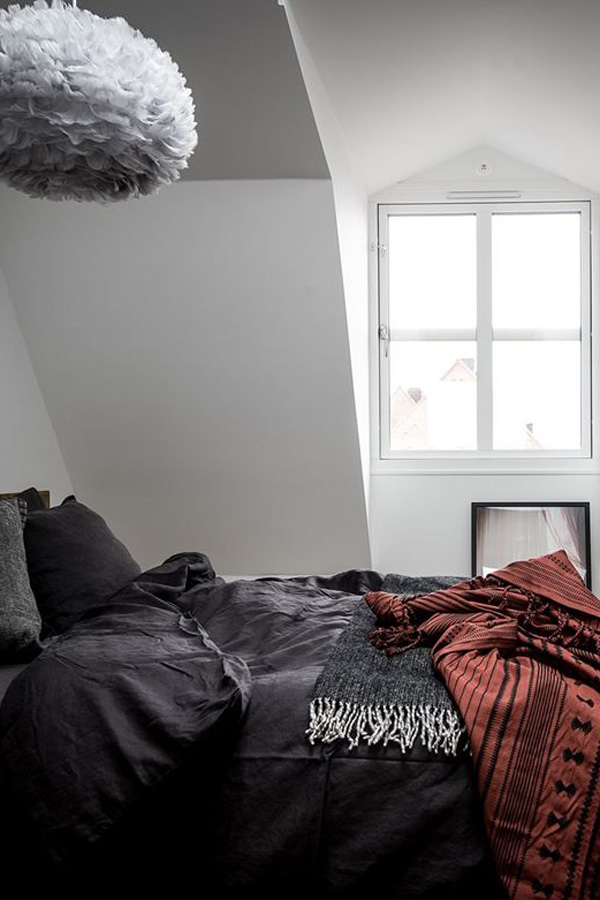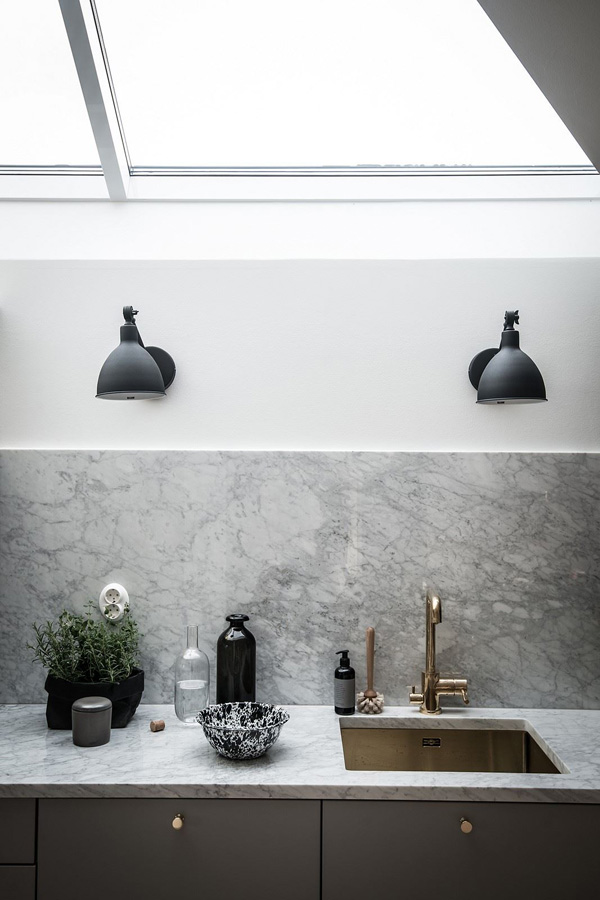 MORE INFORMATION & PHOTOGRAPHY | Bjurfors with thanks

Follow Stylejuicer with Bloglovin