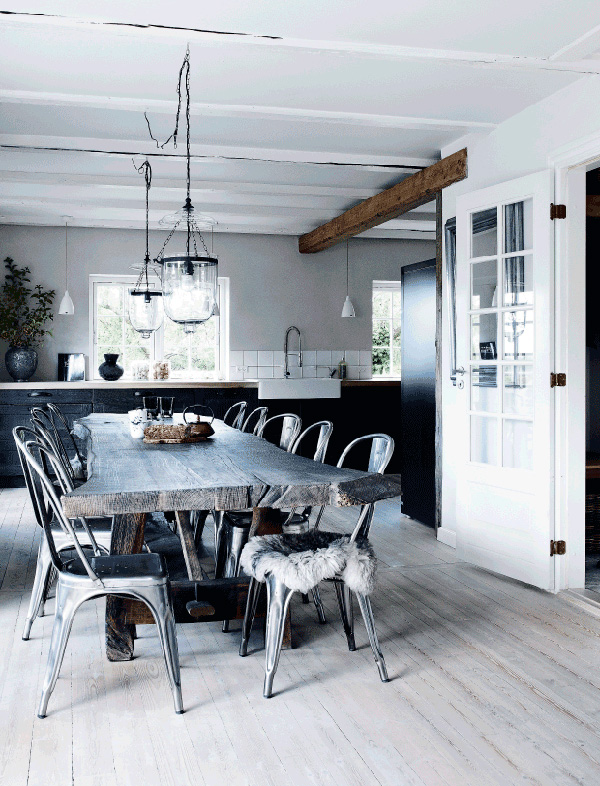 Hello peeps! Did you all survive Valentines Day? Did you feel it? Yeah, me neither. Give me a modern rustic Danish cottage any day but on demand romance… nah, not enough spontaneity for me.
So, isn't this place fabulous? Kitchens sell houses, right!? I would buy this one without even looking around the rest of the house. That heavy, handmade wooden dining table with organic curvy edges that still show the shape of the tree, those metal chairs with fluffy sheep skins, the muted shades of grey (no, haven't seen the movie or read the books and don't intend to) and exposed beams and brick wall – I'm all over that. Beautiful! And a perfect fit for the black clad cottage with it's typical steep metal roof.
There are some more gems around the rest of the house like the curved wooden boards in the bathroom used as shelving and support for the sink. I also like the bull horns sitting on top of a traditional display cabinet and how cute is the dog sitting patiently underneath!?
Wishing you a great start to the week.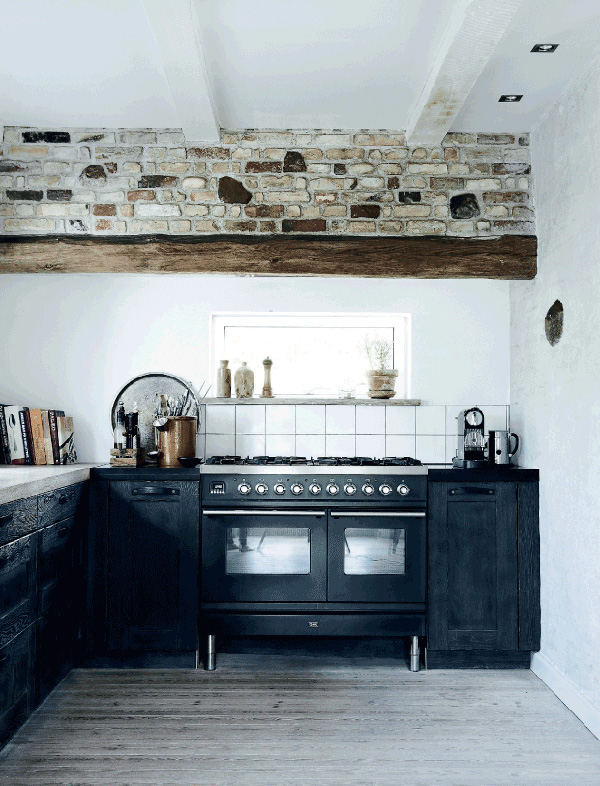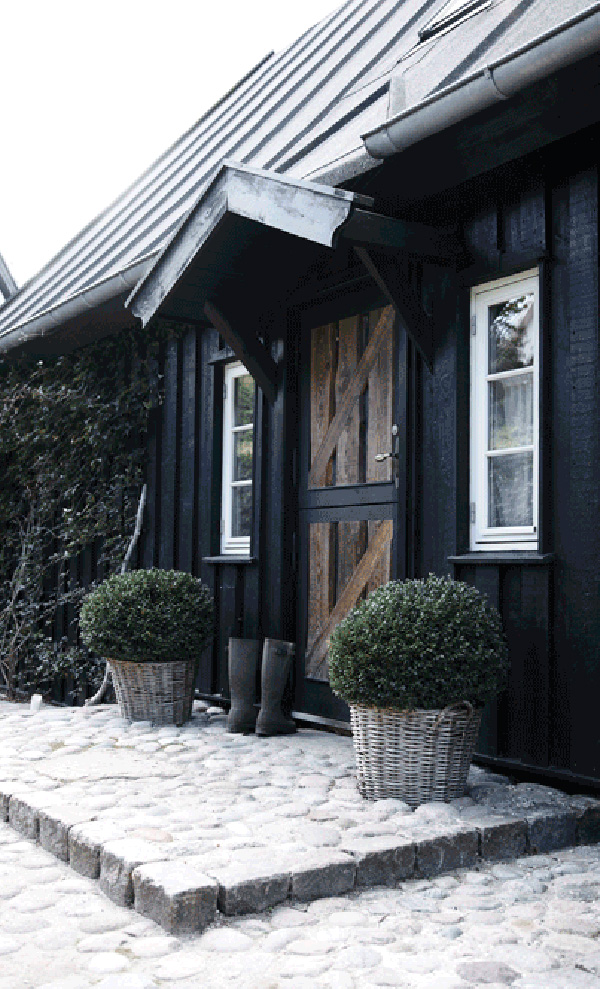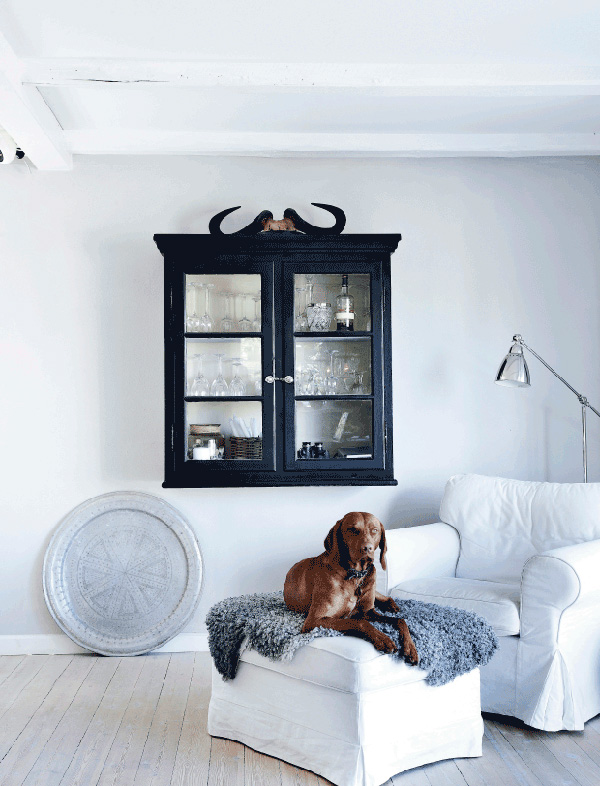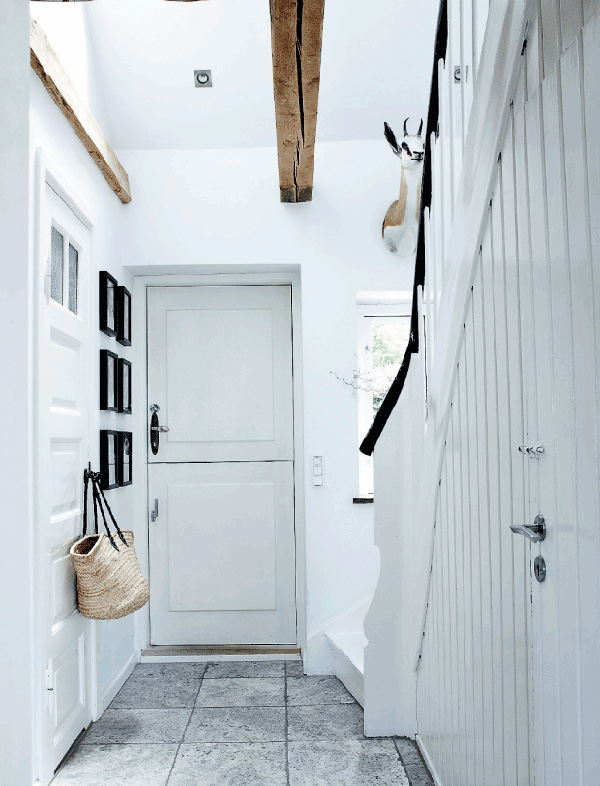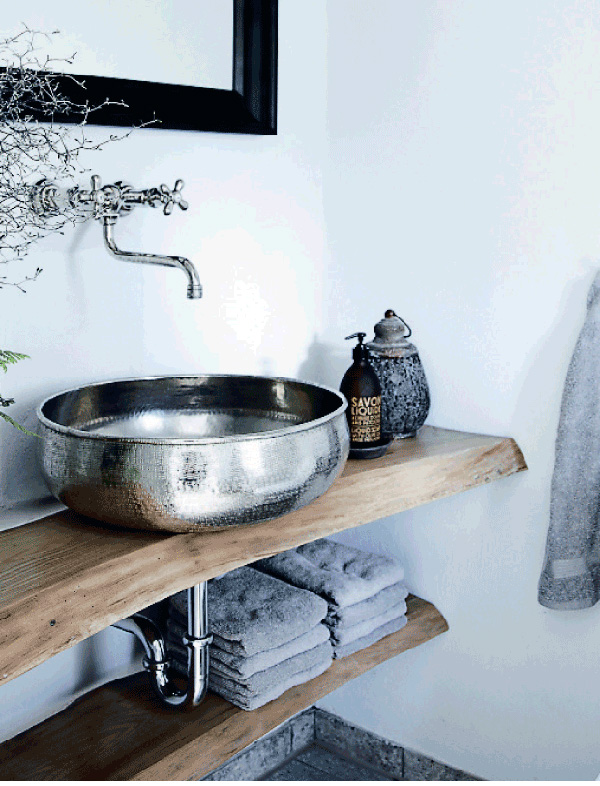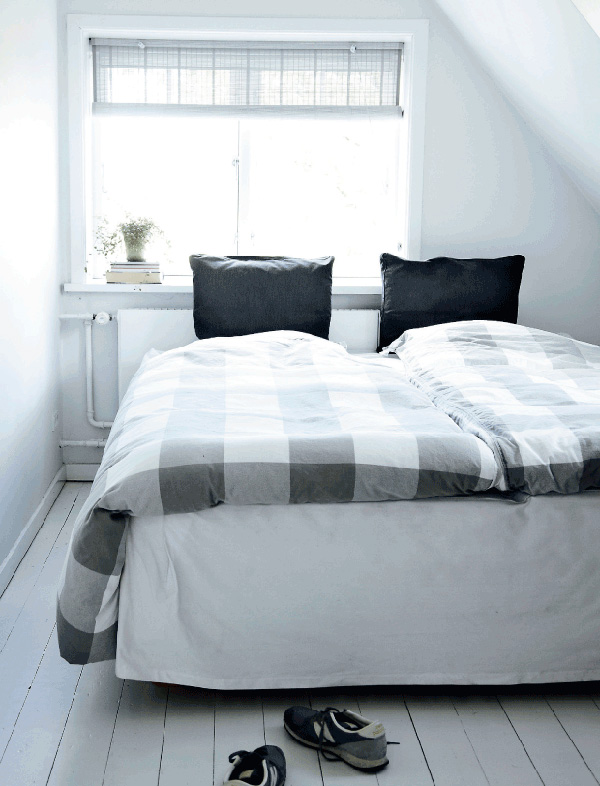 VIA | Femina
PHOTOGRAPHY | Mette Wotkjær with thanks

Follow Stylejuicer with Bloglovin