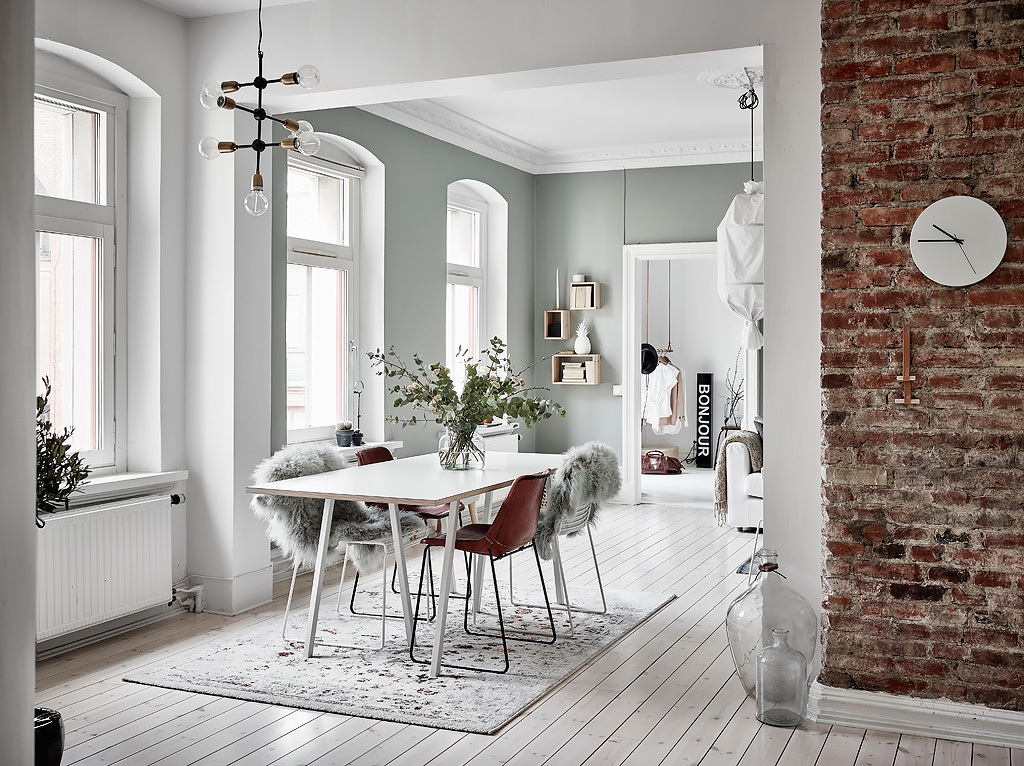 I'm in love with this grey green apartment in Sweden. A proper interiors crush down to the fact that the Swedes really got their act together when it comes to real estate photography. The interiors are styled to glossy (magazine) perfection and before you know it you're hooked.
There's no single wow factor in this apartment but the use of textures like exposed brick wall, white stained floorboards, cosy sheep skins and a fluffy cloud ceiling lamp in the bedroom all contribute to a stylish yet warm and welcoming feel. The choice of a grey green wall colour in the living area adds warmth and neatly breaks up the long open plan kitchen, dining, living space.
From the entrance the floorboards lead you straight to the back of the apartment where a minimal hanging rail displays some favourite frocks and french doors lead out to a small balcony that flood the space with light.
The apartment is so light and inviting that I'm not surprised it's already sold. Now I just need to find my next interiors crush.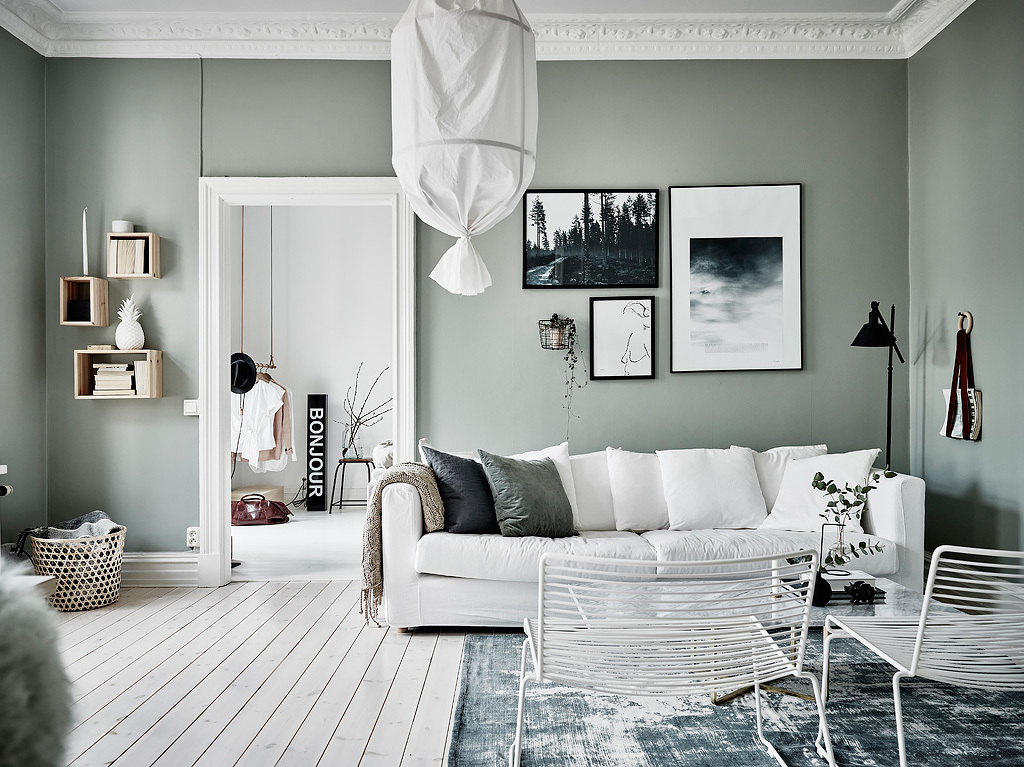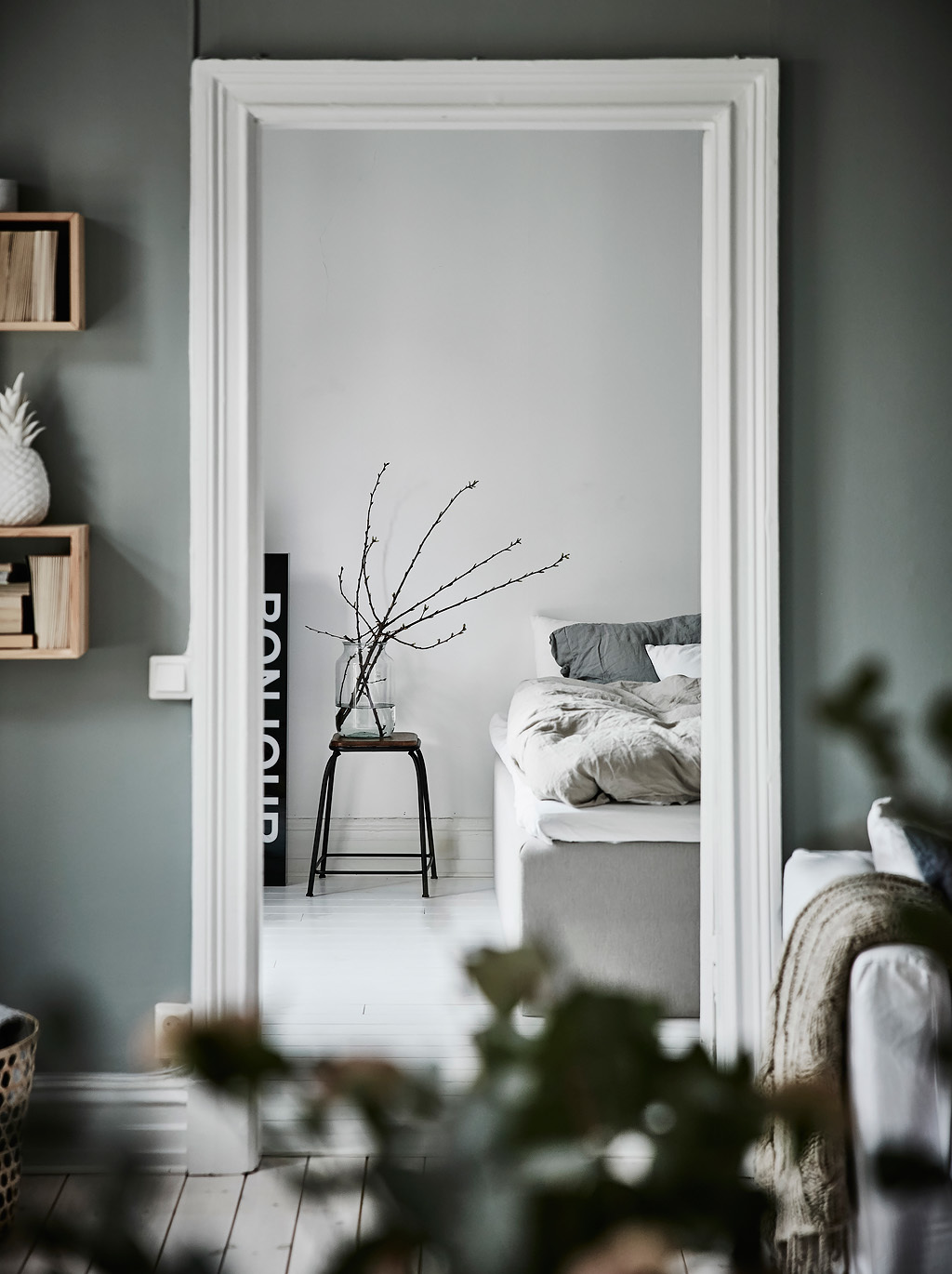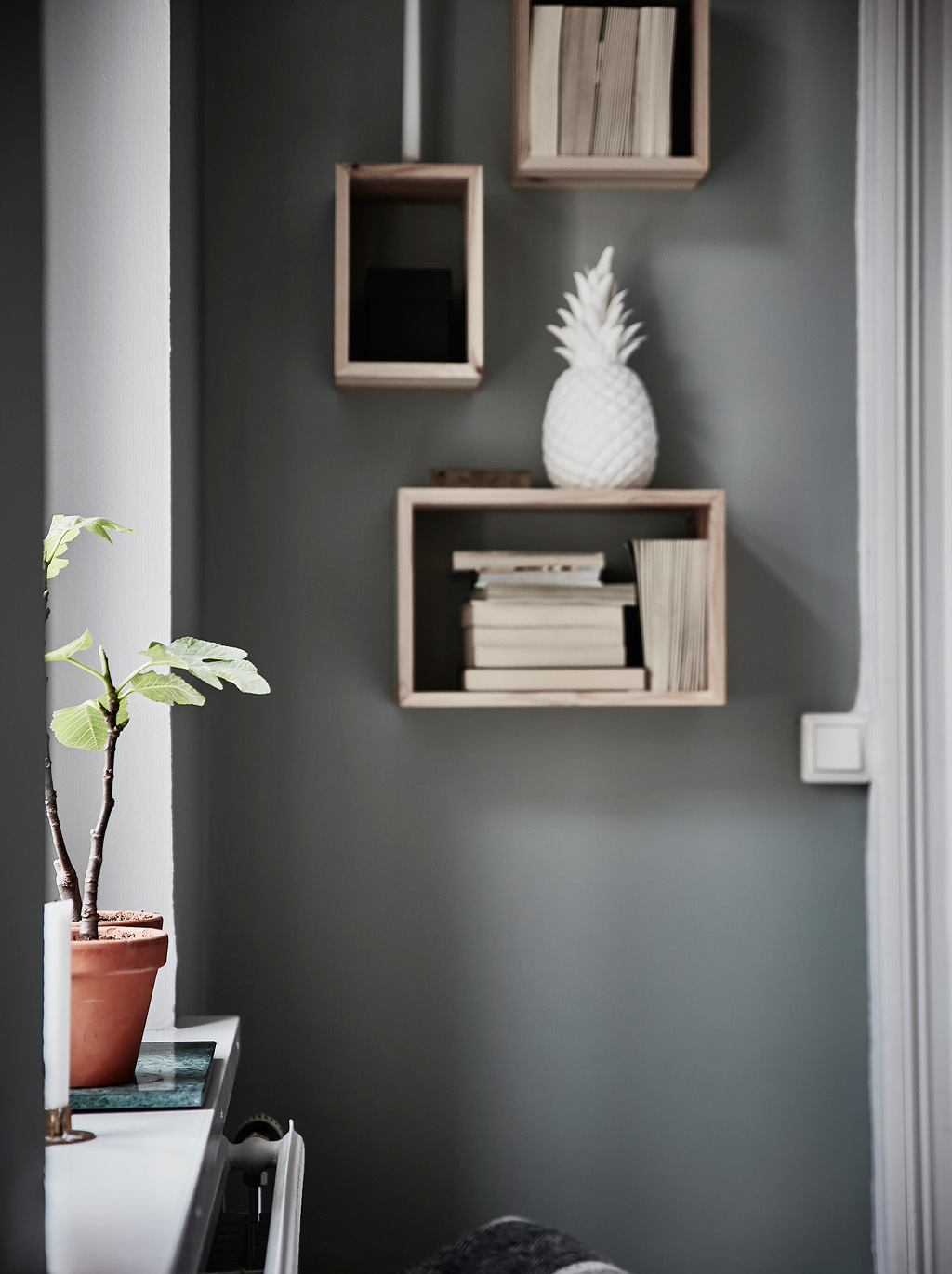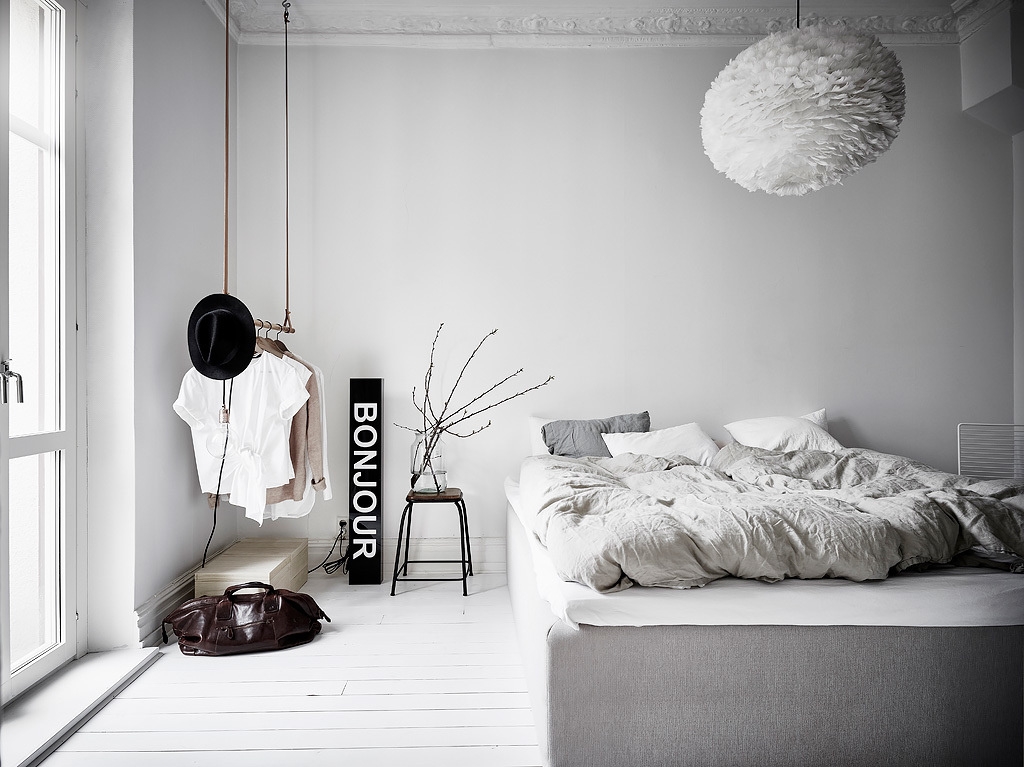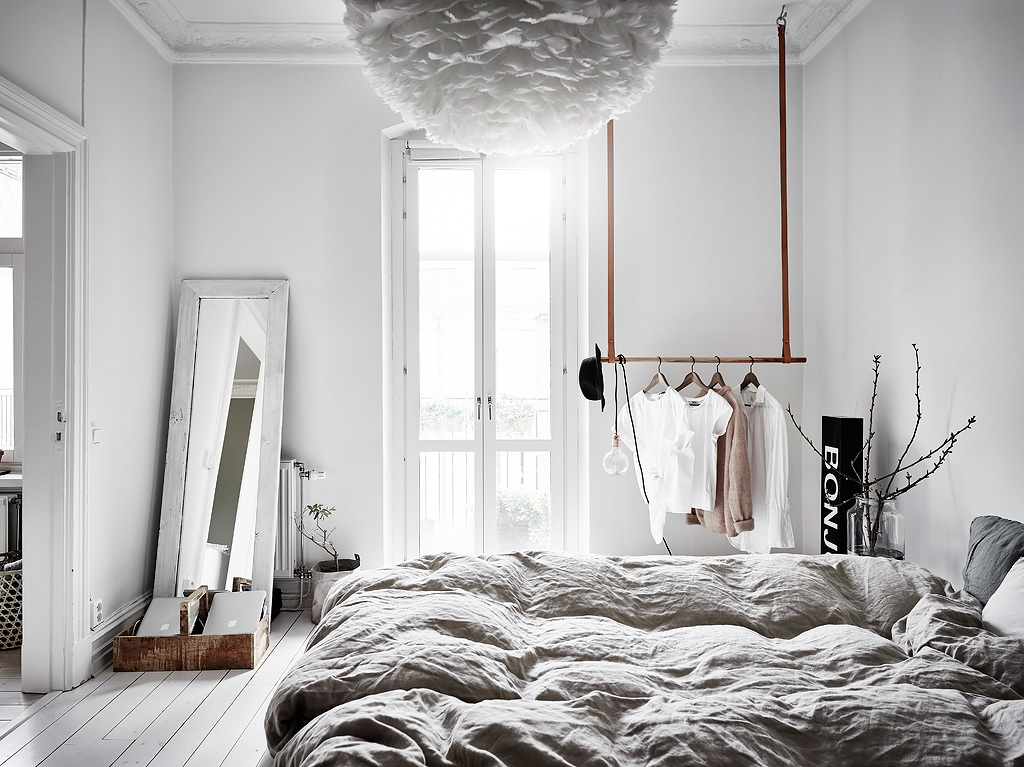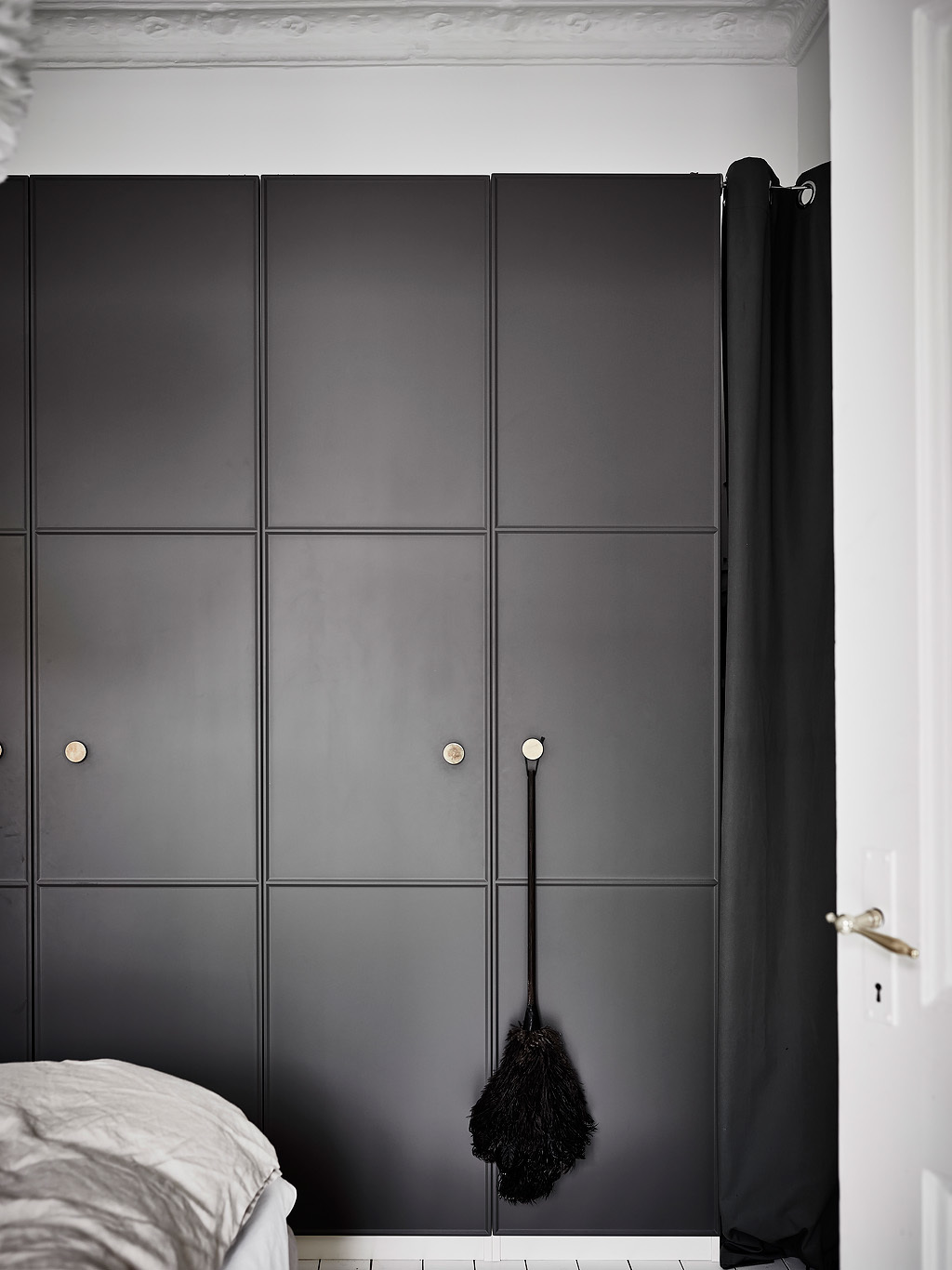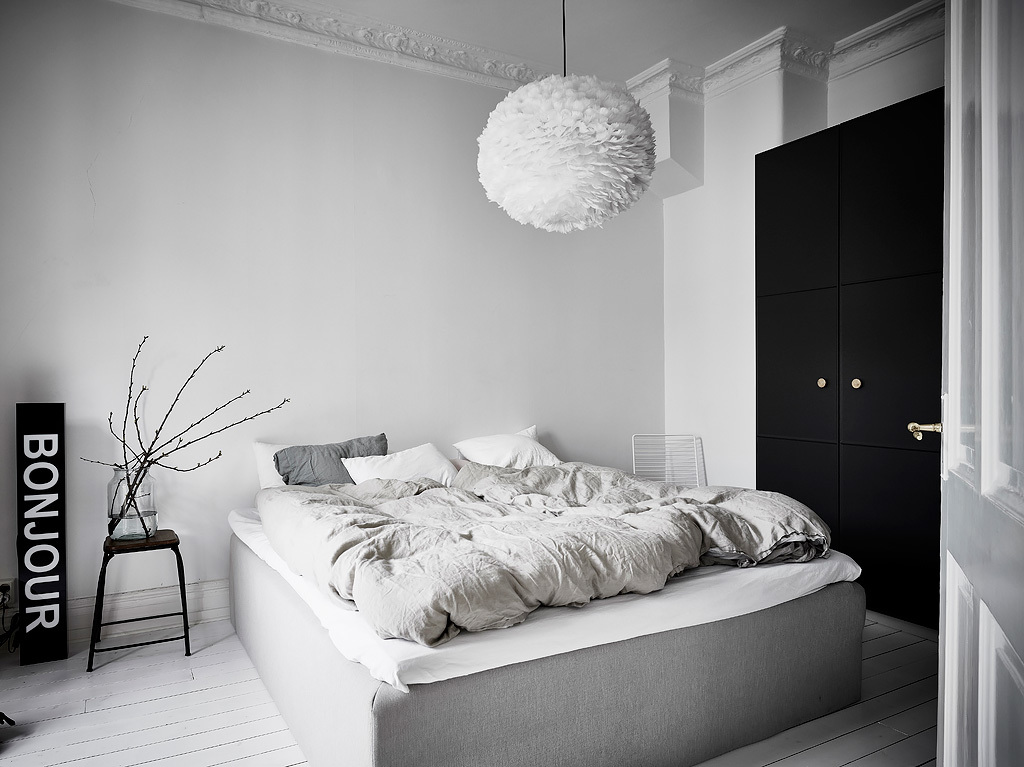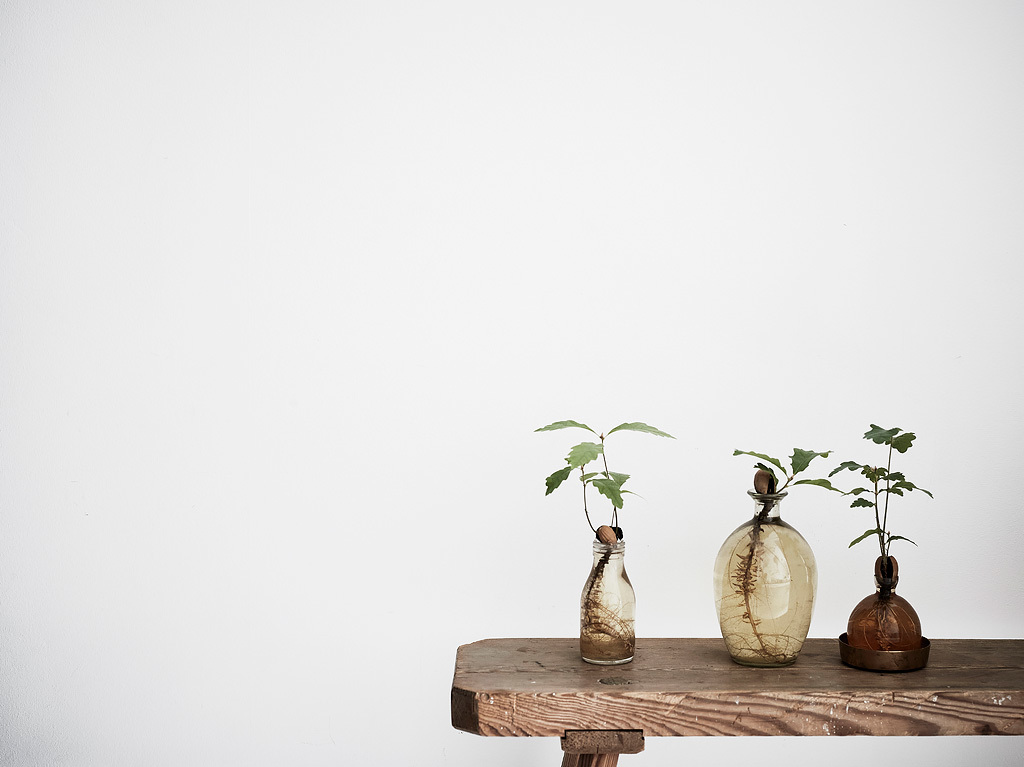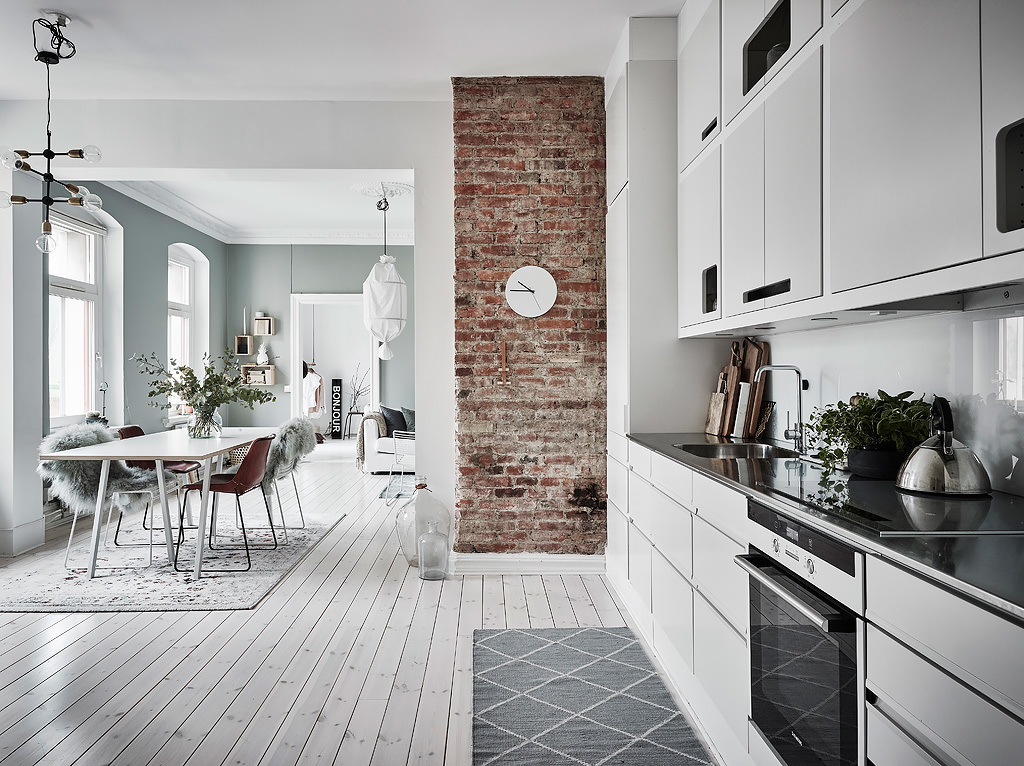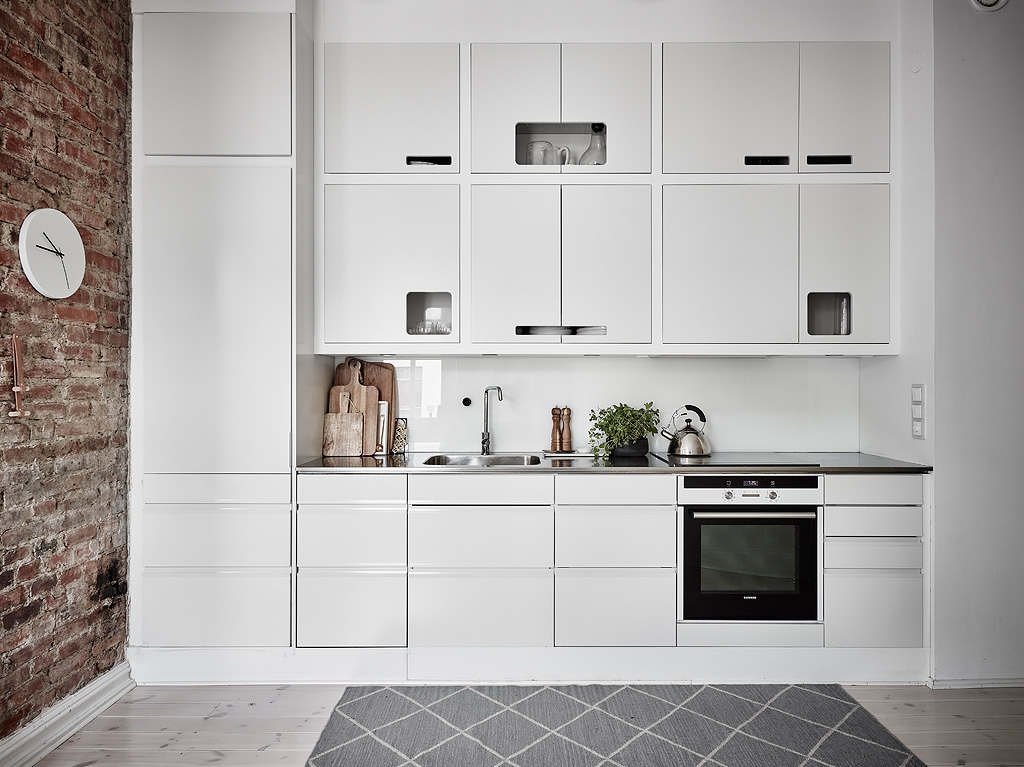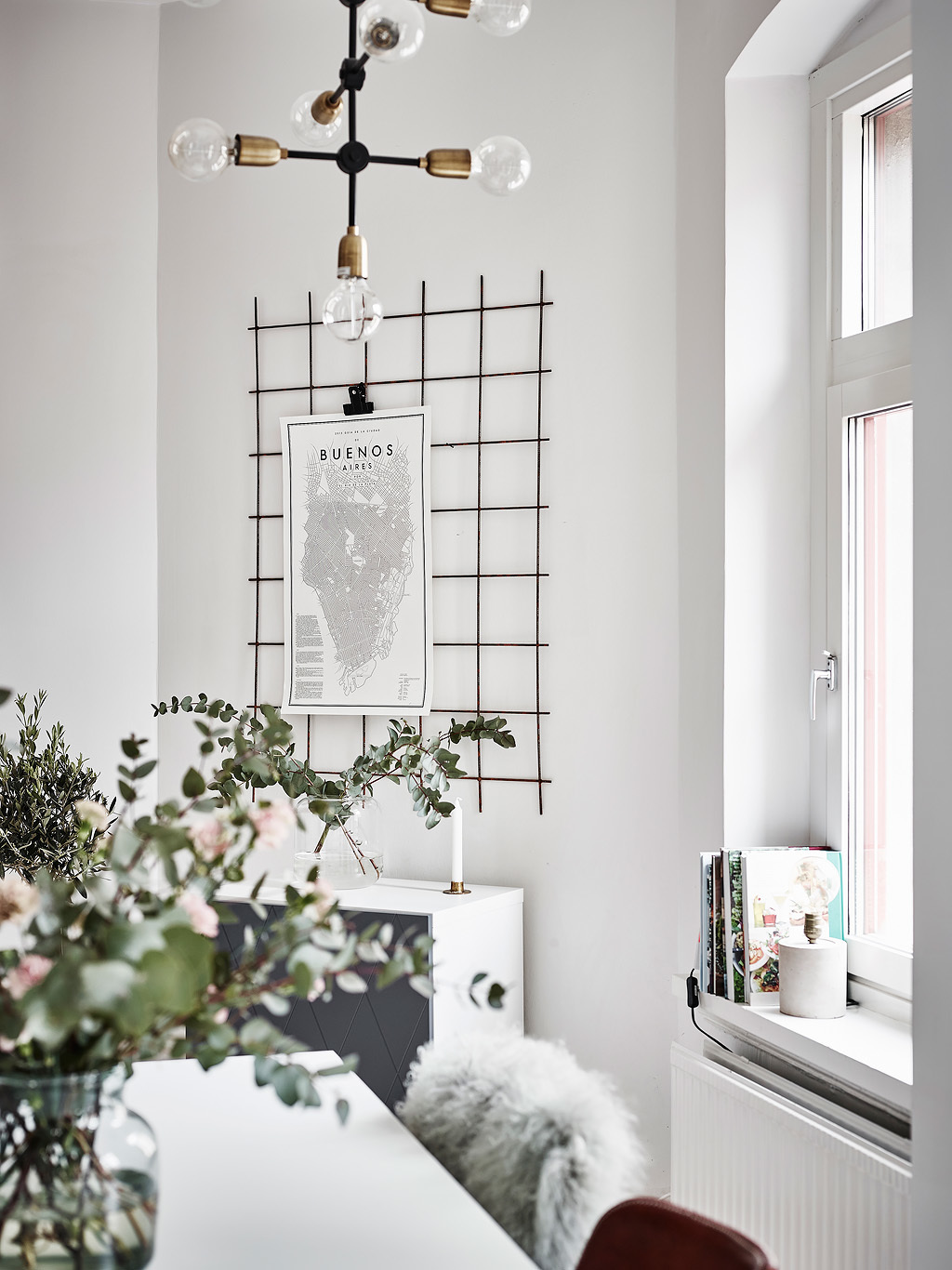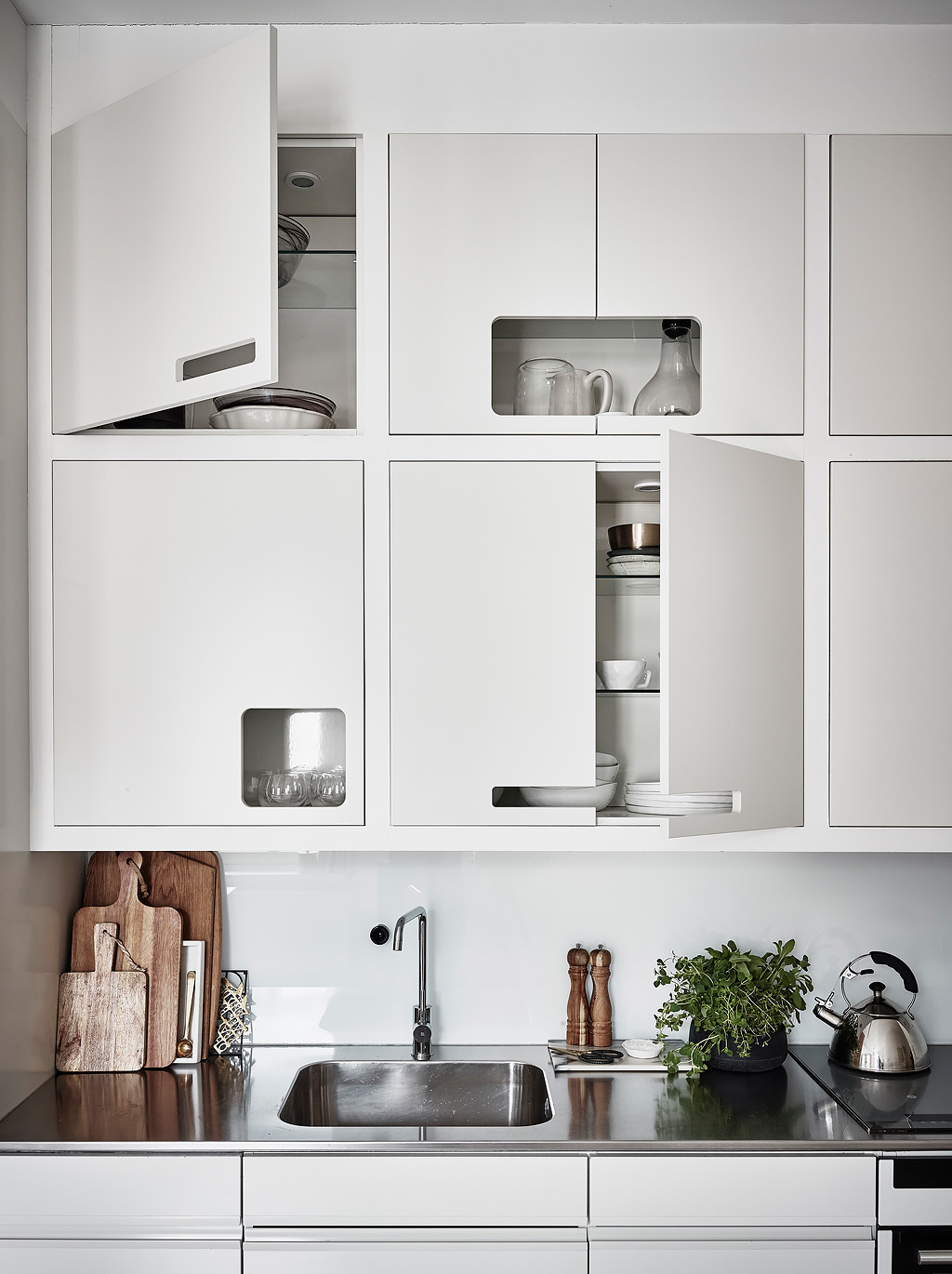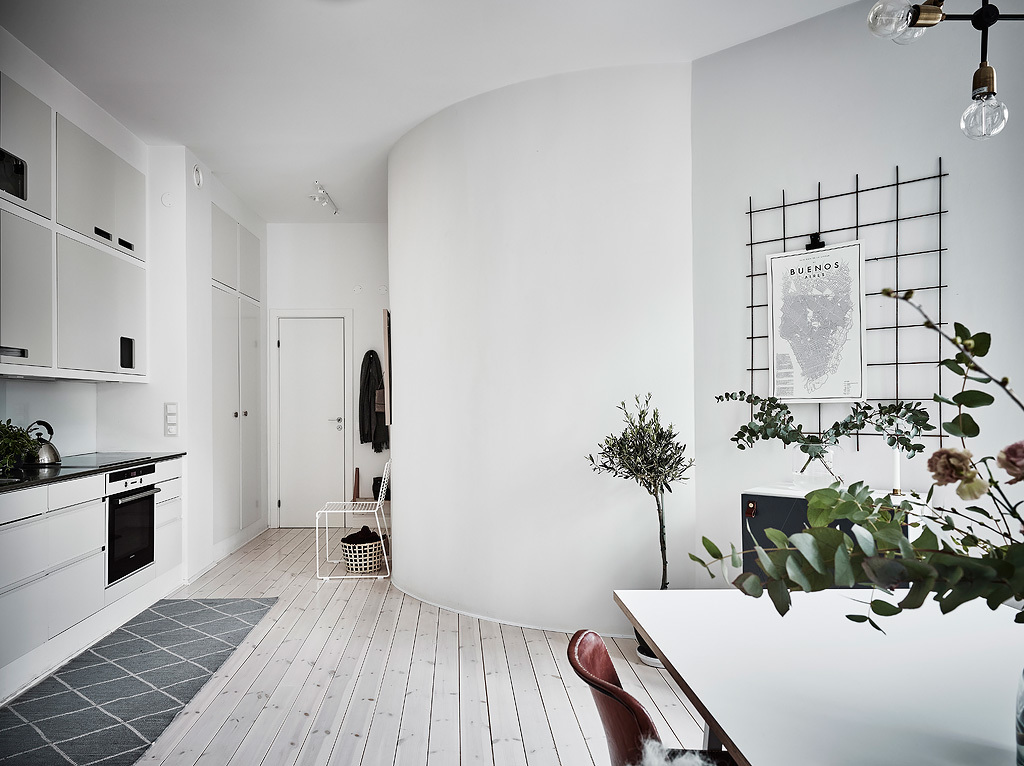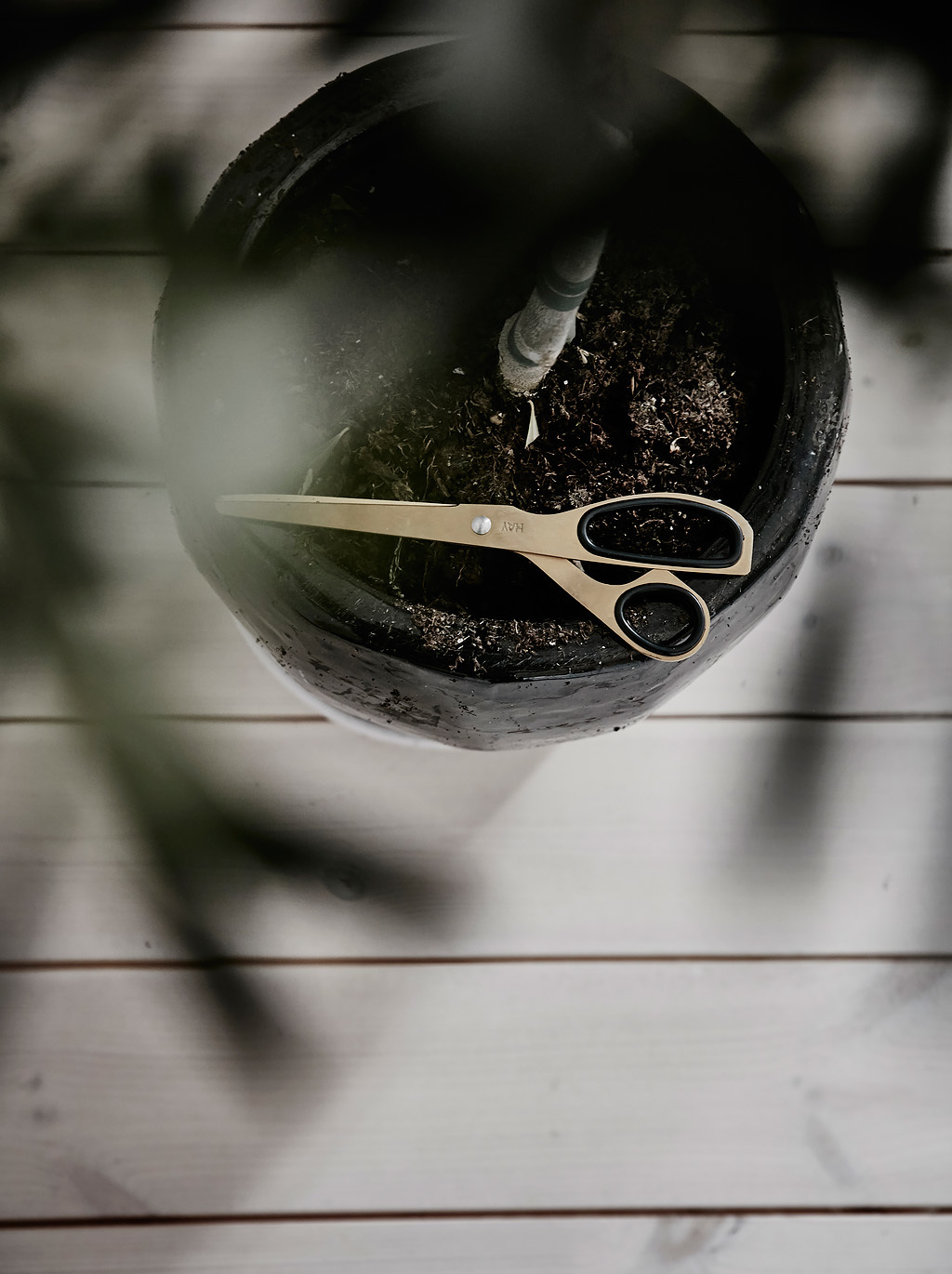 MORE INFORMATION & PHOTOGRAPHY | Entrance

Follow Stylejuicer with Bloglovin