My heart skipped a beat when I saw Clare Cousins fit-out for this combined creative office space and private residence. Designers ideas should be flowing freely when working in these light flooded open-plan surroundings in Melbourne's trendy Fitzroy area.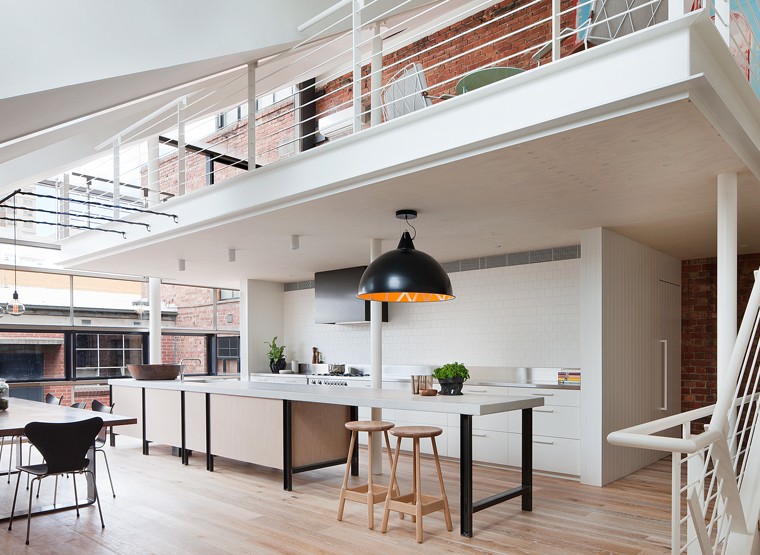 Clean lines and a restrained colour palette let's the focus shift to fine detailing and highly textured surfaces like the exposed brick walls and white-washed wooden flooring. I particularly like the way Clare has echoed the exposed brick in the tiled splash back pattern in the kitchen. The pendant lights are another focal point and work really well for the space with their semi-industrial look.
The private quarters remind me of a smart minimalist hotel with thick grey carpets and smooth white panels sitting next to black vertical tongue and groove doors and entryways. A cool, smart and contemporary look that won't date and should create a calm and peaceful environment after a day's work playing with colour, fabrics and textures.
The commission of a large scale artwork by prominent local artist Rowena Martinich forms a colourful backdrop to the meeting room. Clare says
The project respects the iconic nature of the existing building by Rijavec Architecture while creating a strong visual identity for the design studio within.
I could see myself happily doing overtime here.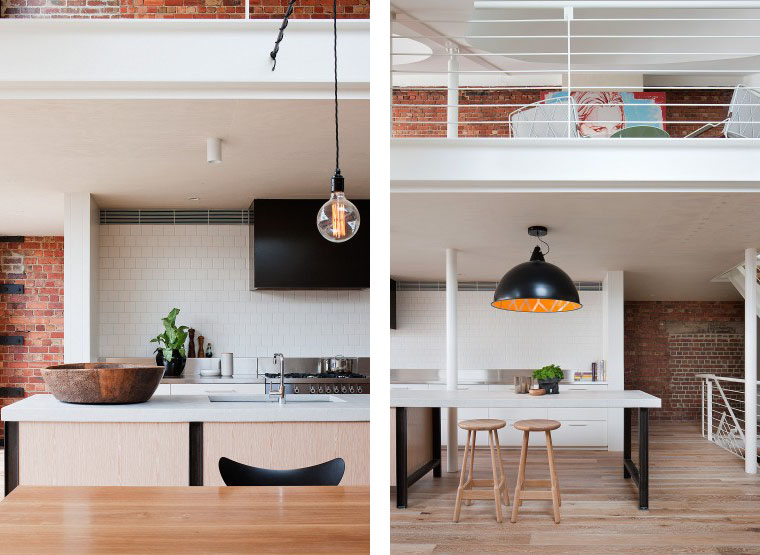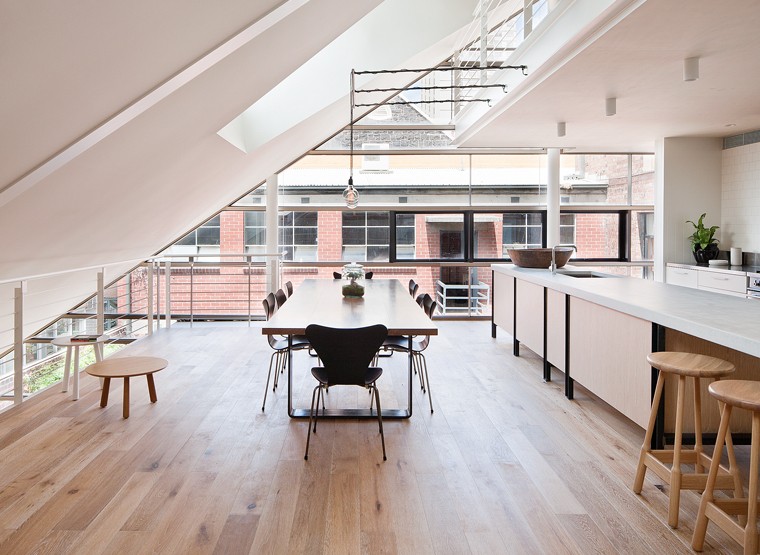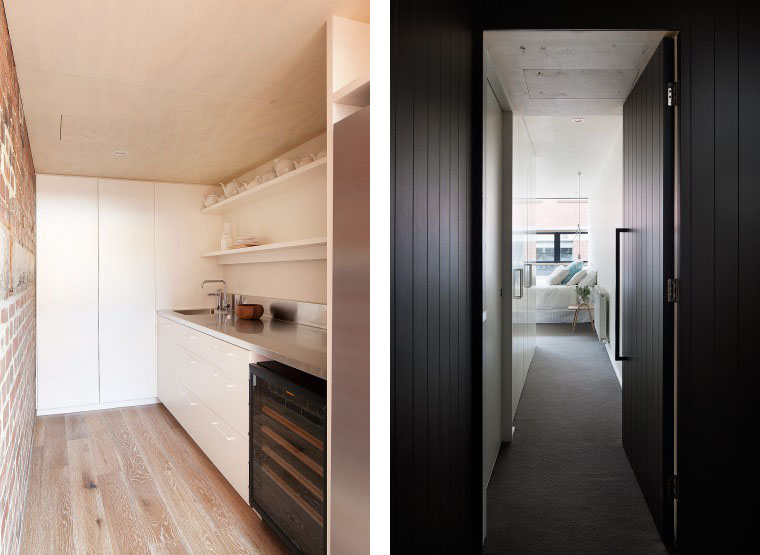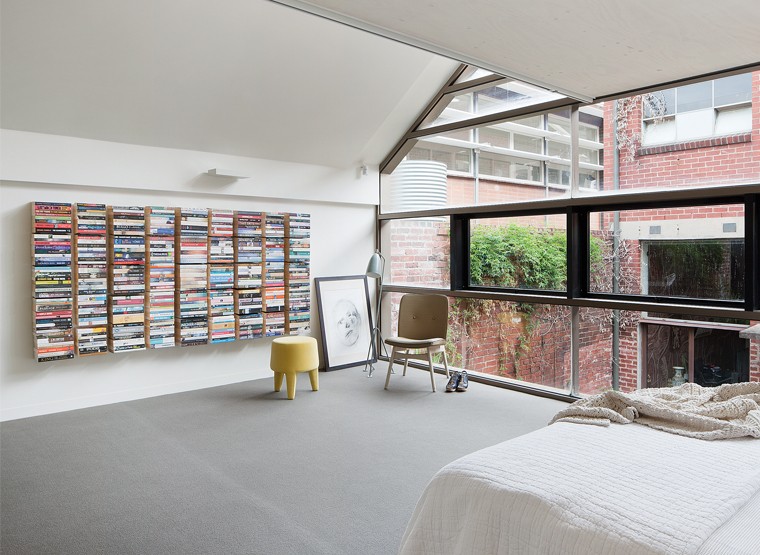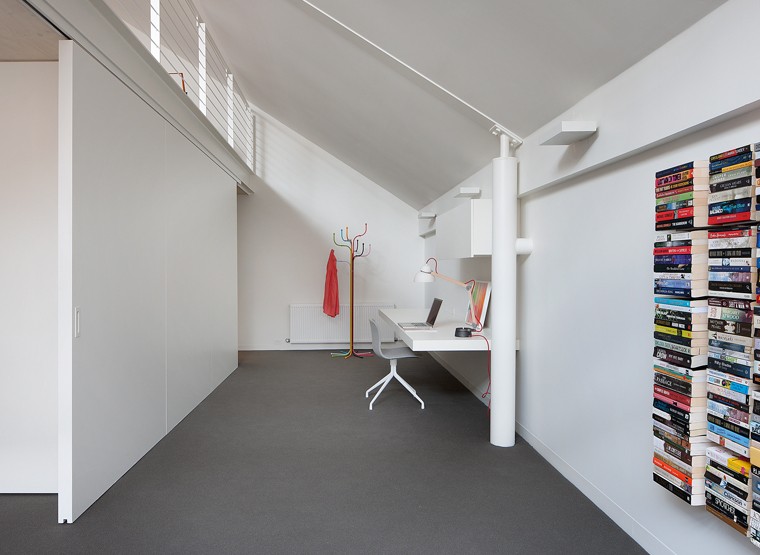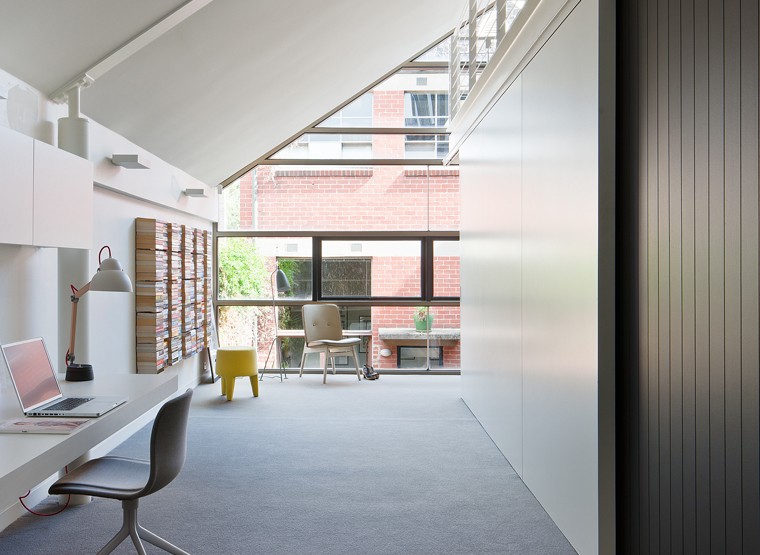 CREATE THE LOOK WITH STYLEJUICER AND POLYVORE
Like the lightbulbs and pendant lights of this interior project? You can find similar ones on my LIGHTING collection on Polyvore.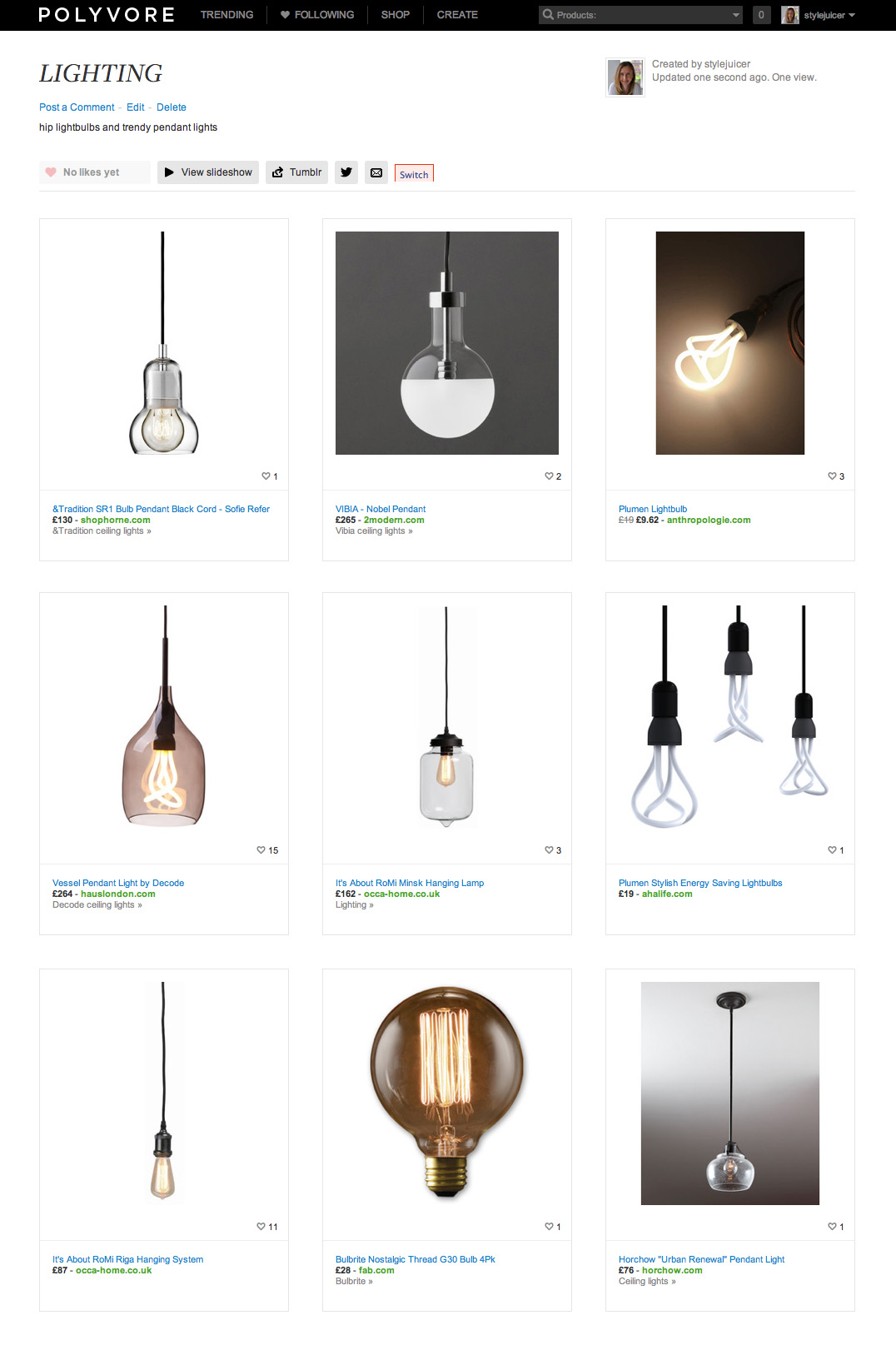 Enjoy and I hope you're inspired!

More information | Clare Cousins Architects
Artwork | Rowena Martinich
Photography | Shannon McGrath