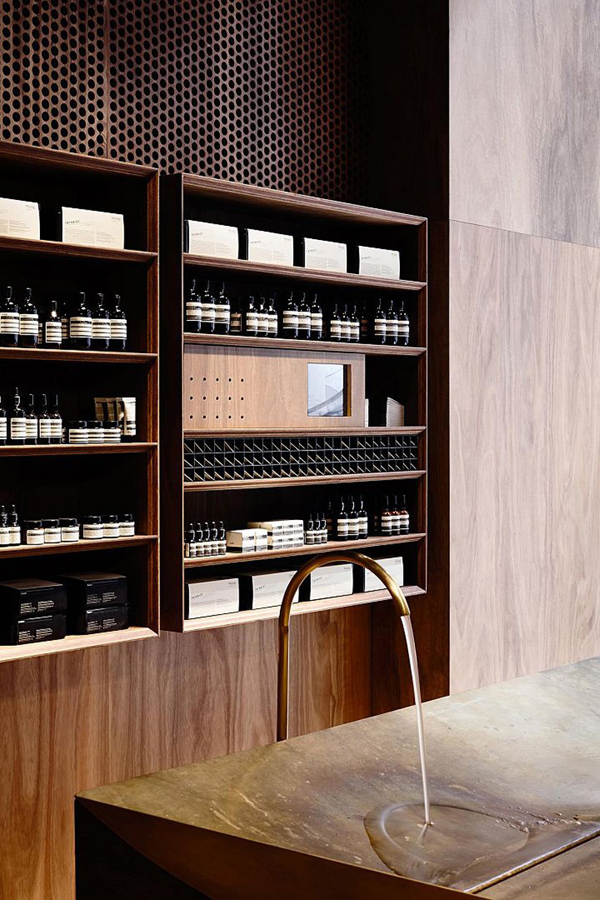 Although completed back in 2014 I've only just come across this gem of a retail space that is the Aesop Emporium in Melbourne.
Designed by Kerstin Thompson Architects I love the dark luxurious and contemporary feel of it. Aesop is renowned for pushing the boundaries when it comes to their shop interiors and here in the UK the first store in Richmond was designed by Ilse Crawford who put the hand and wash basin in the centre of the shop emphasising the essence of skincare.
The interior of the Melbourne flagship reflects the dark brown and black of Aesop's packaging which is a nod to the old apothecary glass bottles as well as the high quality ingredients they use. Sustainably sourced hardwood ply made from local Australian spotted gum timber is used throughout and accented with brass details for taps and basins and the use of edge razor edge technology to produce graphic wood perforations. The lighting was designed in collaboration with PSLab who used matt black shades in simple contemporary shapes to support the rich, dark and intimate mood of the interior.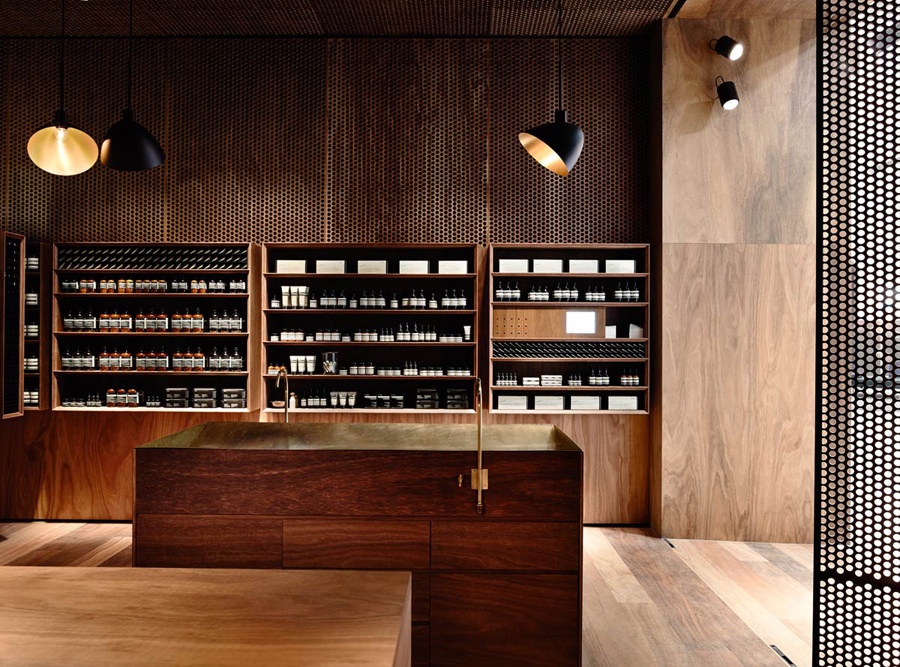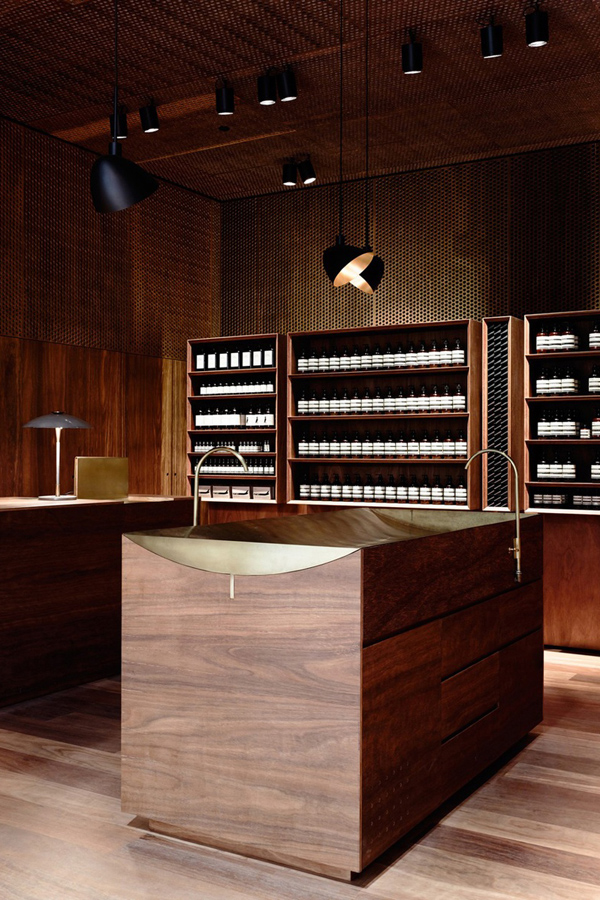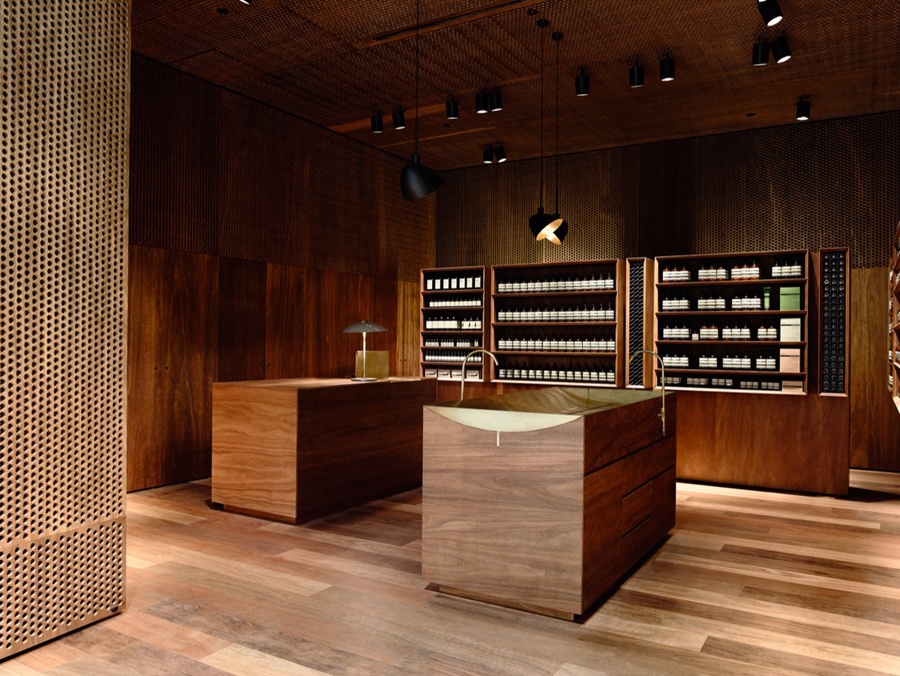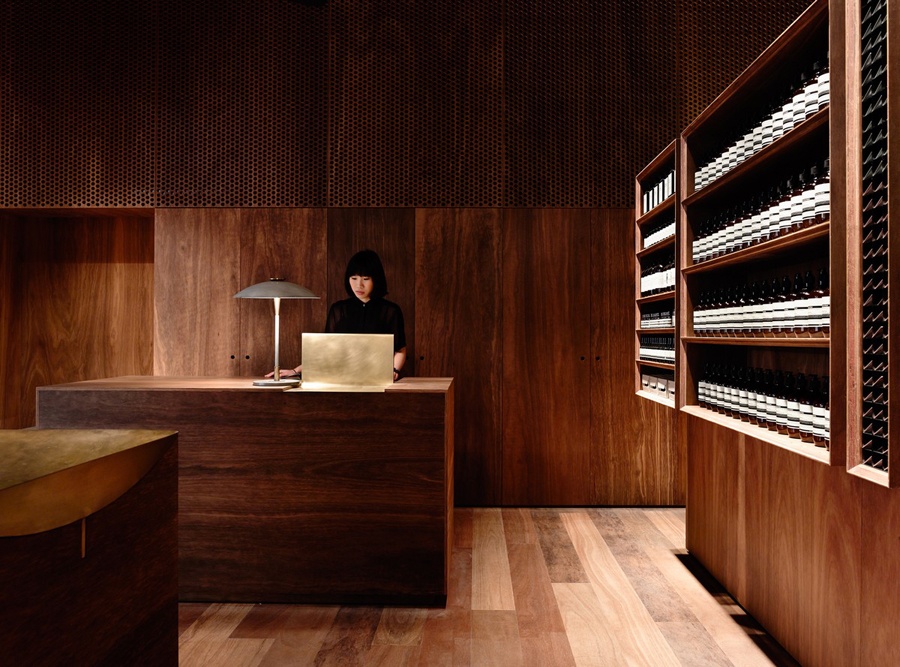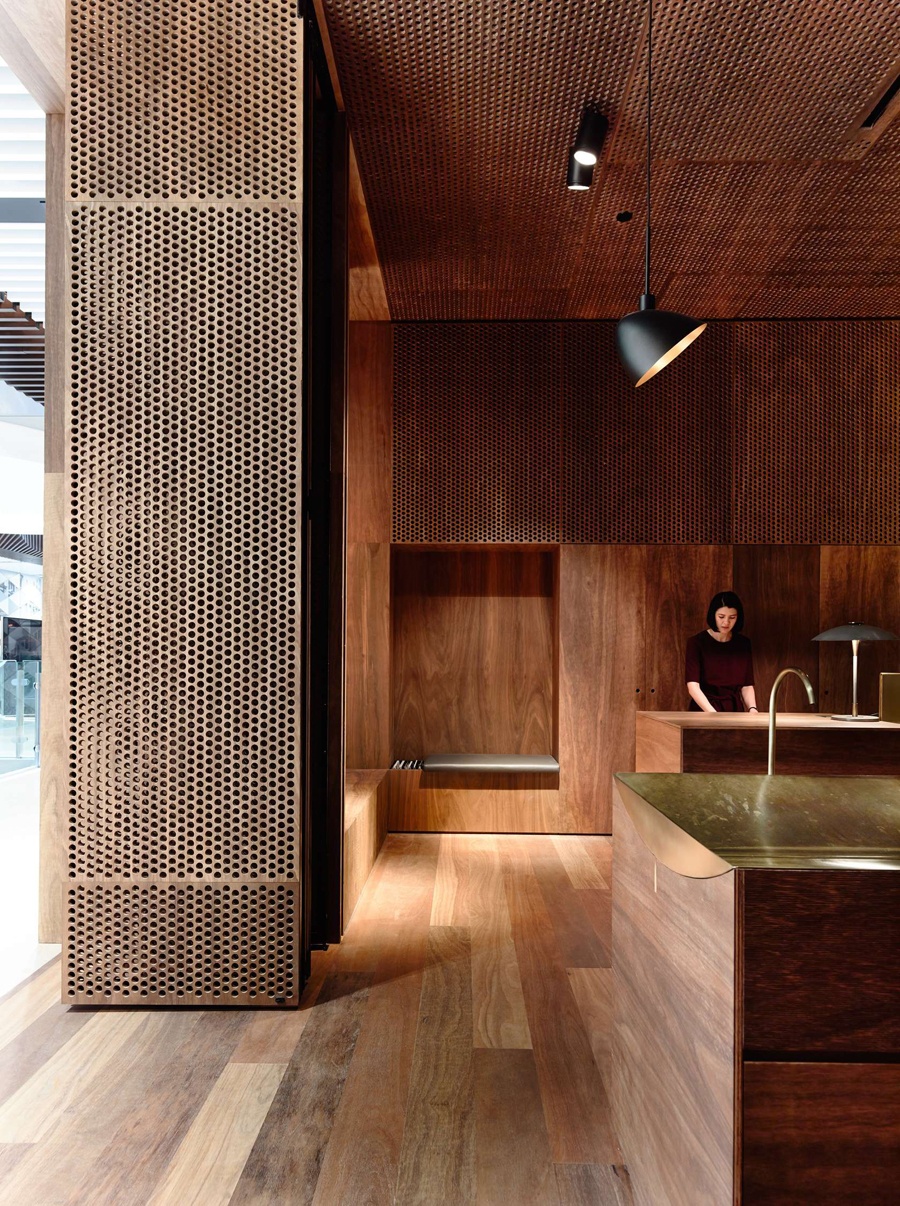 PHOTOGRAPHY | Kerstin Thompson Architects
MORE INFORMATION | Aesop

Follow Stylejuicer with Bloglovin