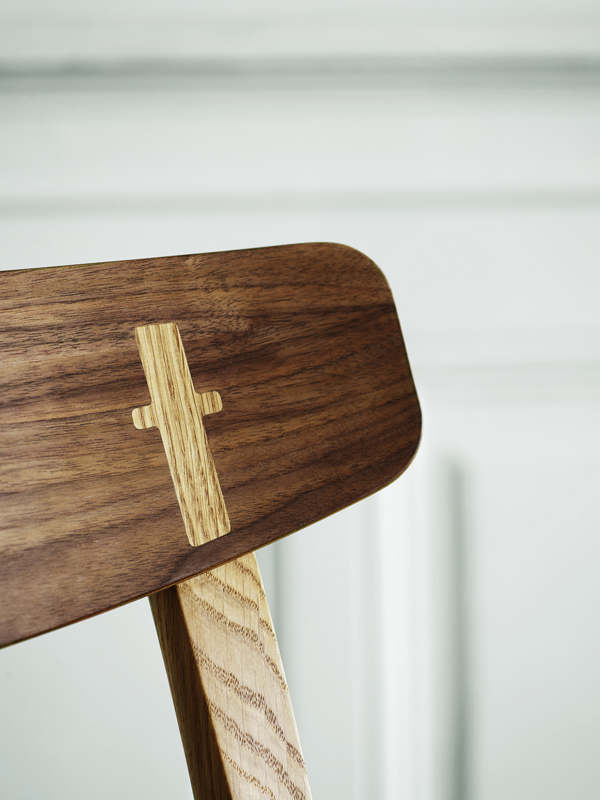 It's not often that emailed press releases get me excited but this one made my ears prick up, Carl Hansen & Son are relaunching the CH23 chair by Hans J Wegner.
In case you struggle to distinguish your Fritz from your Carl Hansen (the former's best seller is the Egg Chair by Arne Jacobsen and the latter's is the Wishbone chair by Wegner) – or don't even know what the heck I'm talking about – this is the Danish furniture brand started by master cabinet maker Carl Hansen over 100 years ago in 1908 that has been producing design icons to the highest standard in craftsmanship ever since.
I'm fascinated by the story of Wegner and Carl Hansen's collaboration which started in 1949 to develop a unique chair series which in turn laid the foundation for an extensive furniture collection. During a short but intense period prior to the 1950 launch, the young furniture designer worked with some of the most highly skilled craftspeople at Carl Hansen & Son to create the CH22, CH23, CH24 and CH25 chairs – four designs with very different expressions, yet all bearing Wegner's unique fingerprint and emphasis on high-quality craftsmanship.
Wegner was an accomplished cabinet maker himself and pushed the boundaries of Carl Hansen's craftsmen by applying advanced design techniques such as steam-bent backrests, organic forms, complex constructions and seats made of woven paper cord and light coloured wood – all united in a simple and elegant expression – considered avant-garde at the time.
For us Wegner's chairs are timeless and synonymous with Danish Modern, a style of minimalist furniture and homewares from Denmark based on the principles of Bauhaus modernism, creating pure, clean lines based on an understanding of classical furniture craftsmanship and coupled with careful research into materials, proportions and the requirements of the human body. Made from natural materials the chairs are durable and sustainable and even with their strong artistic expression clearly designed for everyday use.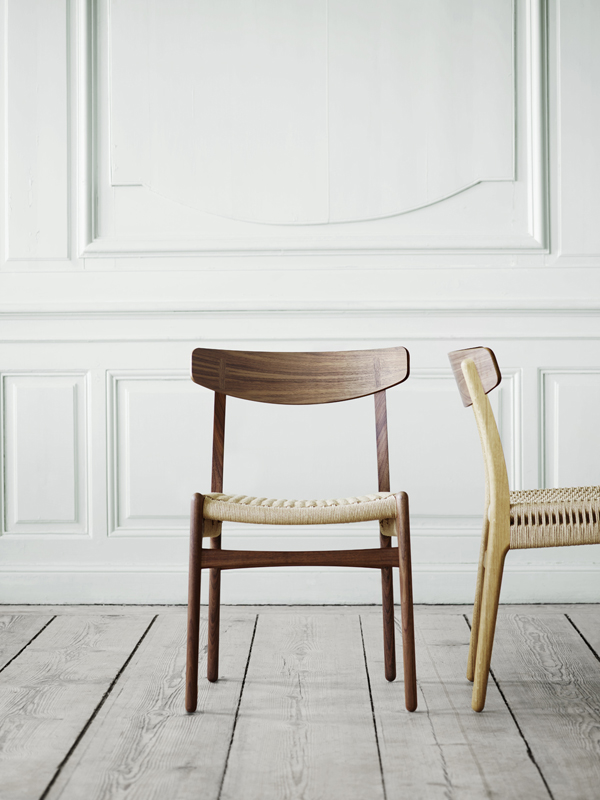 ABOVE | The relaunched CH23

ABOVE | Detail of the CH23


Two of these chairs – the CH24, also known worldwide as the iconic Wishbone Chair, and the woven CH25 lounge chair – have been in production at Carl Hansen & Son for over 65 years. The other two, the CH22 and CH23, which have been out of production for various periods of time, are now being manufactured once again.
With the current relaunch of the CH23 dining chair, all of the master furniture designer's first four chairs are again part of Carl Hansen & Son's extensive Wegner collection. The Danish furniture manufacturer is bringing renewed focus to the period that proved to be Wegner's most productive – a period when the CH26 dining chair also took shape. Conceived in 1950 and closely related to the CH22 lounge chair, the CH26 was never put into production; the drawings were only discovered in Wegner's vast archives last year. The elegant chair with organic forms has now finally been brought to life and added to Wegner's first collection.
And as if you need convincing but check out the beautiful product photography and close ups of details of the chairs below as well as one of the master himself: Hans J Wegner.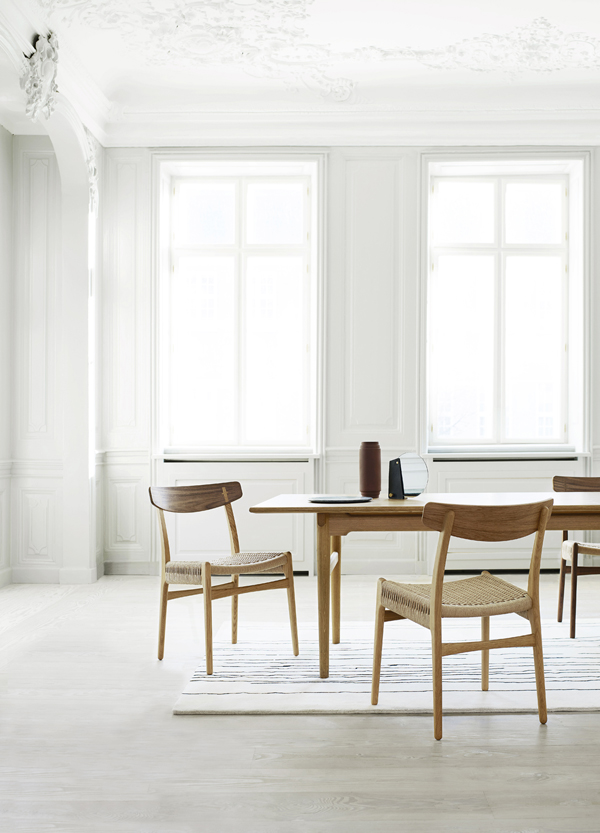 ABOVE | The relaunched CH23 dining chair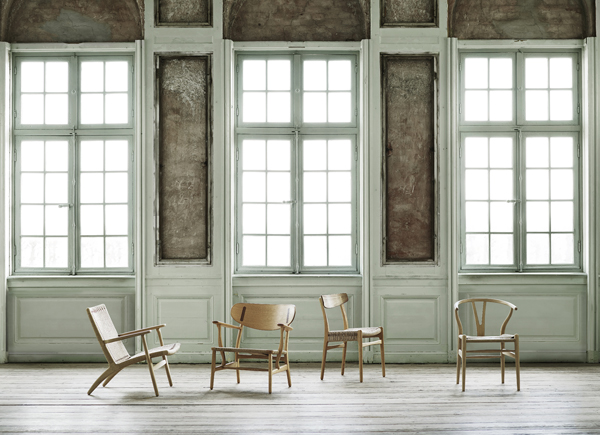 ABOVE | All four design icons in a room. From left CH25, CH22, CH23 and CH24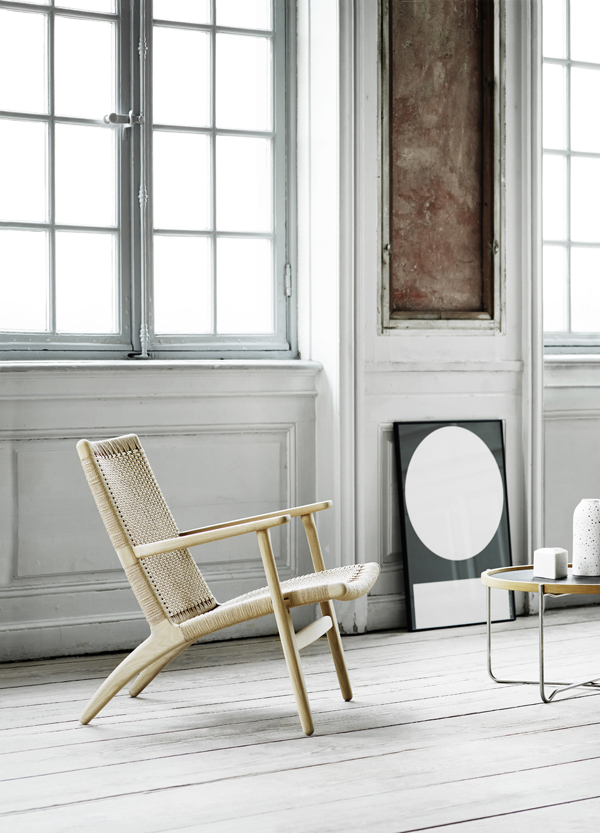 ABOVE | Lounge Chair CH25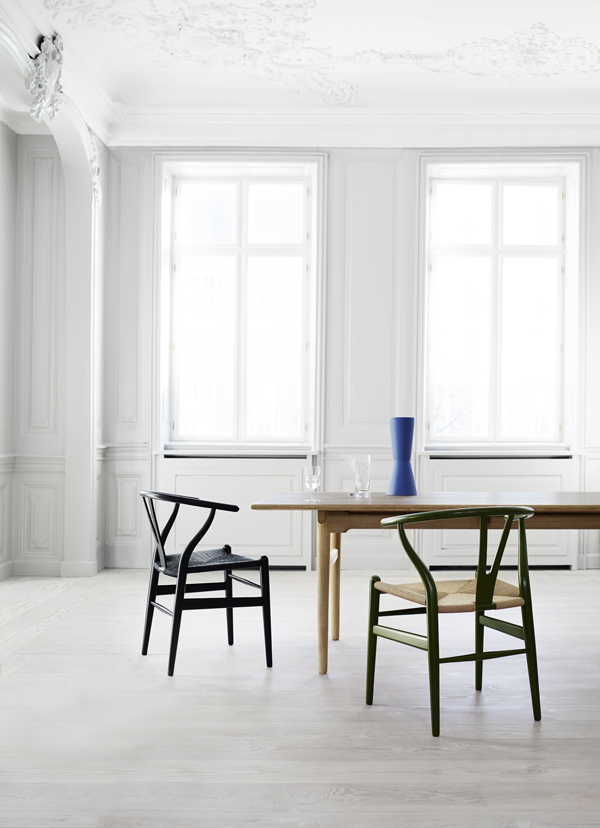 ABOVE | Wishbone chair in black and olive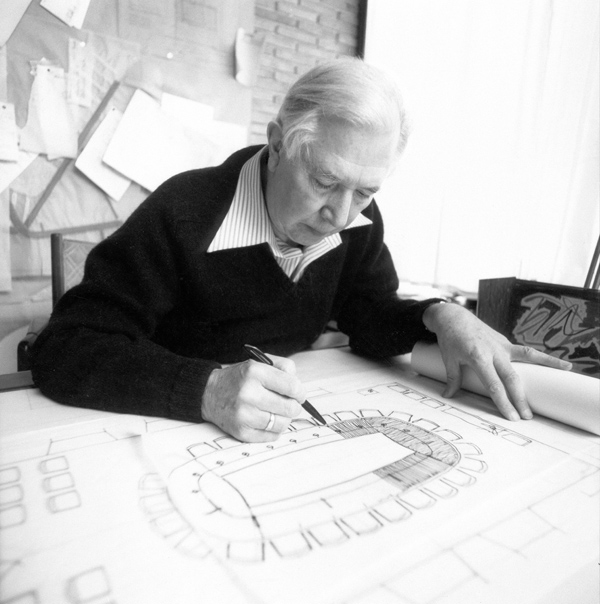 ABOVE | Hans J Wegner at work

MORE INFORMATION & PHOTOGRAPHY | Carl Hansen & Son with thanks

Follow Stylejuicer with Bloglovin