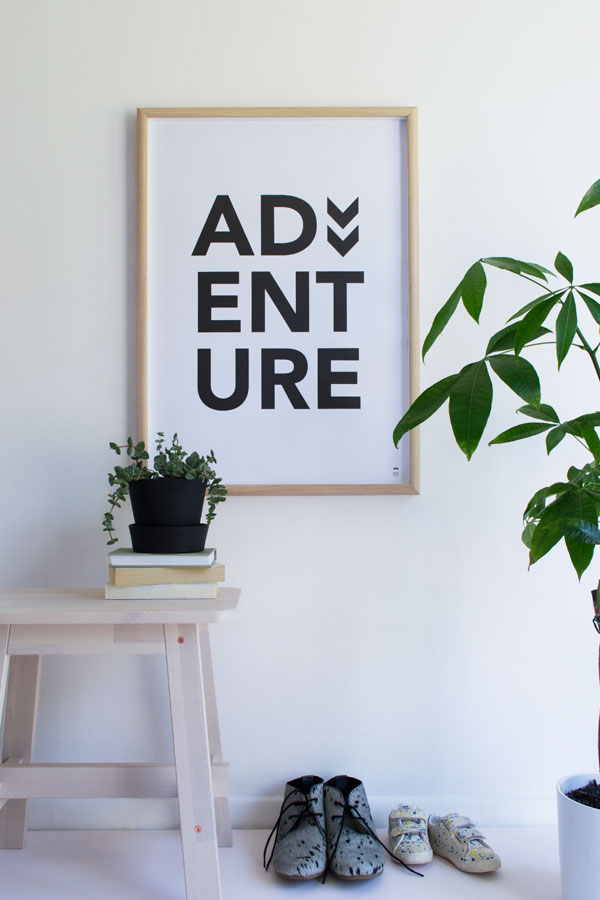 I've been meaning to share my new poster prints for Wild Boys & Girls with you for ages and finally I've got some great lifestyle shots of the adventure print to show you thanks to my stylist friend and Function+Form side kick Tiff from Curate & Display.
My brief to her was to show that the prints can work anywhere in the home – not just in the kids room – and I love how she styled and photographed them. Her minimalist approach and love for plants is evident and works so well with the typographic ADVENTURE message.
After all, it's not the destination but the journey that counts so make the most of it and embrace your everyday adventures. You can purchase via my online shop here.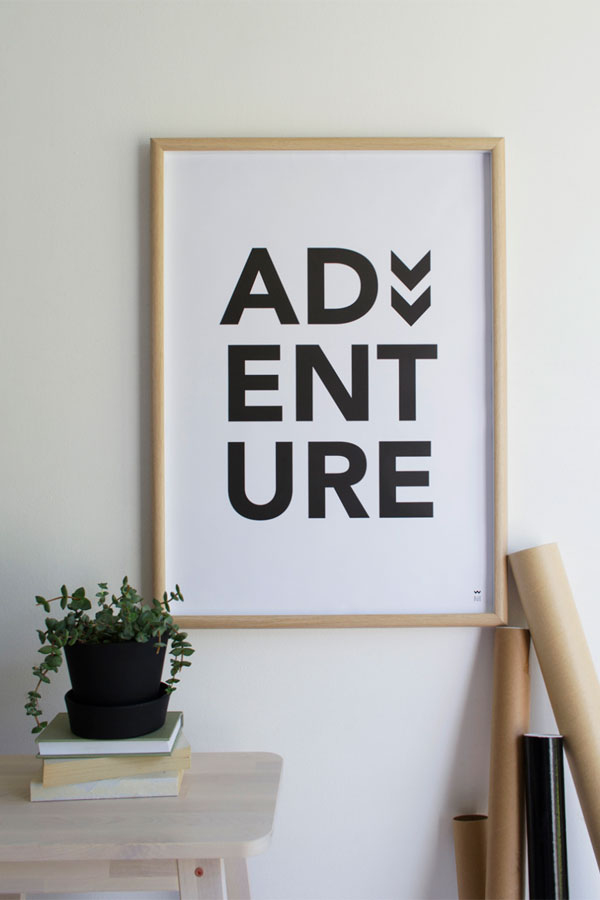 PHOTOGRAPHY & STYLING | Tiffany Grant-Riley
MORE INFORMATION | Wild Boys & Girls

Follow Stylejuicer with Bloglovin