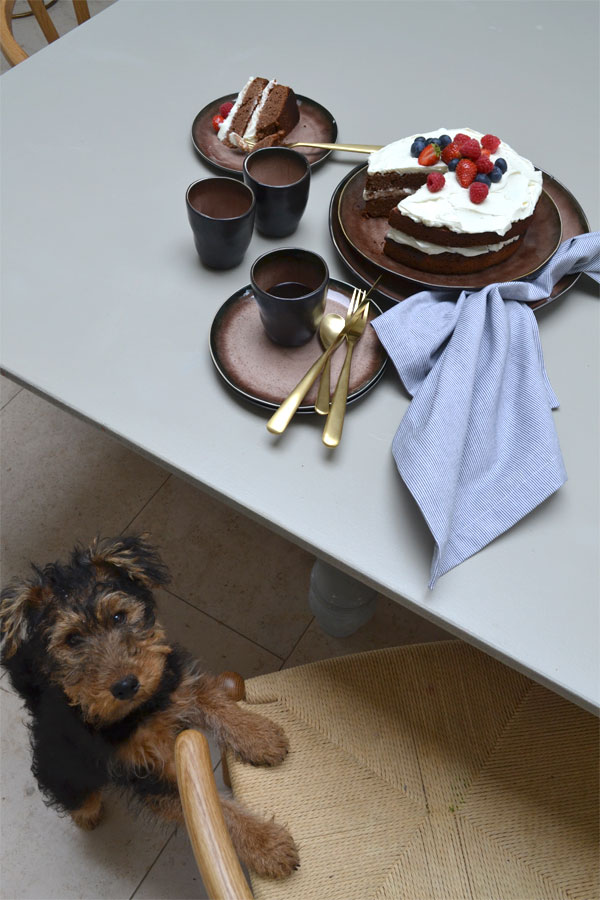 As long as I can remember coffee and cake has been an essential part of my life. I don't mean coffee AND cake but the combination of the two which calls for a break in the (work) day, time out, a moment to sit down and enjoy the complimentary flavours, the unmistakable bitterness of the coffee and the sweetness of the cake. For me one is (almost) no good without the other. But apart from the culinary experience there is a whole culture behind it which I believe you can only truly understand if you've grown up with this tradition.
In Germany coffee and cake is celebrated every day around mid afternoon. It's as casual or as formal as you like it to be and you can set your table accordingly. My fondest memories are sitting in my grandparents kitchen on their farm and my grandmother slowly pouring the hot water into the chipped porcelain coffee filter, filling the air with that unmistakable coffee aroma and creating the perfect brew. She always made sure we had a something sweet and if she hadn't got any left over cake from the weekend we had a piece from the local bakery or at worst some home made biscuits or bread and jam. It was a chance to get together, sit informally around the table, savour and engage in conversation, from the farmer to the farmhand, young and old and whoever else happened to be around, coffee and cake was all inclusive and above all a bonding experience.
The Swedes have their fika, the Danish like their Hygge and the Germans have their coffee and cake. A tradition that is still so loved and important to people that they like to set the table with nice ceramics, cutlery and – if you're really posh – some napkins.
It was interesting how these and many other wonderful memories came flooding back to me when I styled this table setting with the beautiful Pure porcelain tableware and stunning matt gold cutlery from online retailer Amara. The glaze on the ceramics by Serax is totally unique on each piece as is the irregular shape of the plates and cups which make it so tactile and fascinating to look at. In an age of mass production we seem to be drawn to individuality and like to surround ourselves with things that are unique. The urban jungle movement is testament to this as is the return to values of craftsmanship, handmade and customisable items.
Why don't you celebrate coffee and cake German style? Setting the table with your favourite pieces and gather your loved ones around to savour, indulge and spend some quality time together. Slow living mid afternoon and remember: no phones allowed!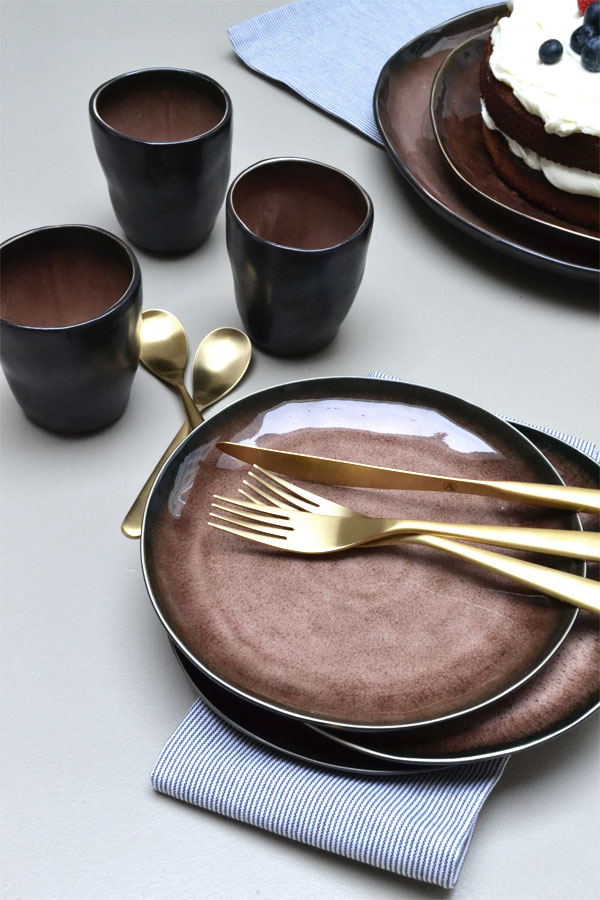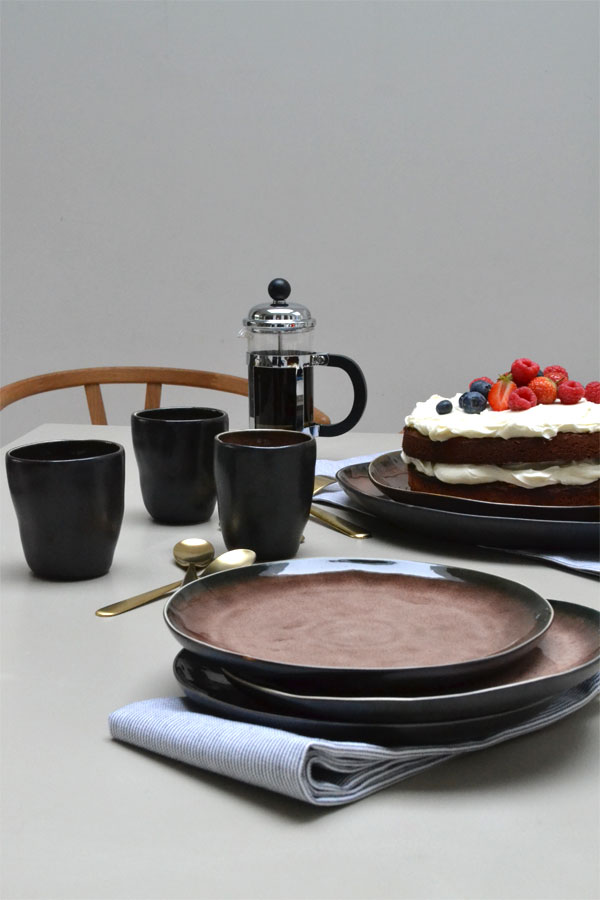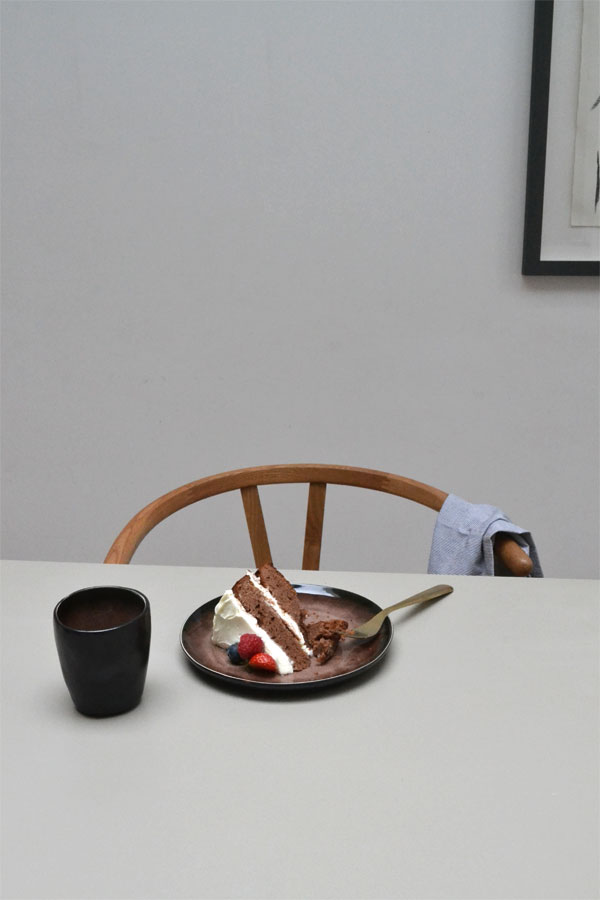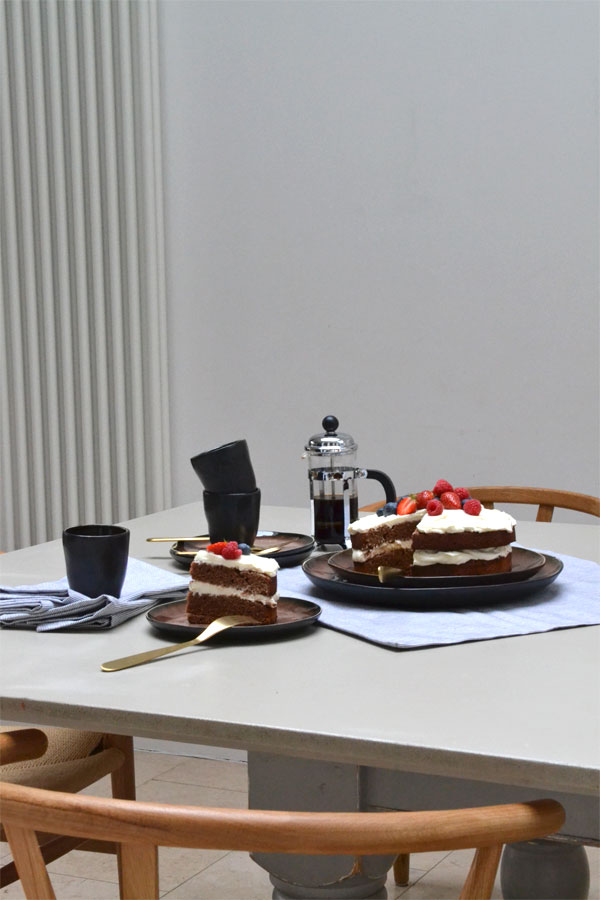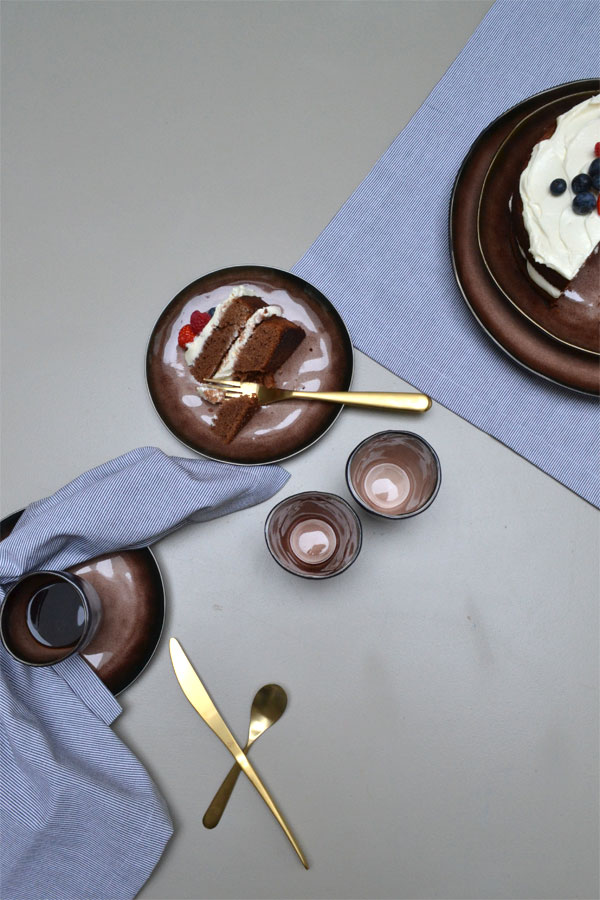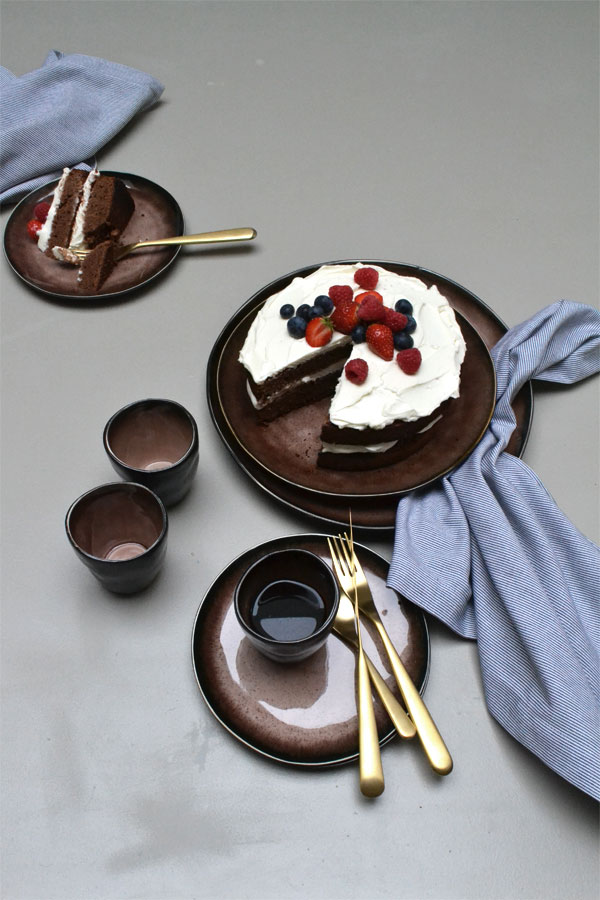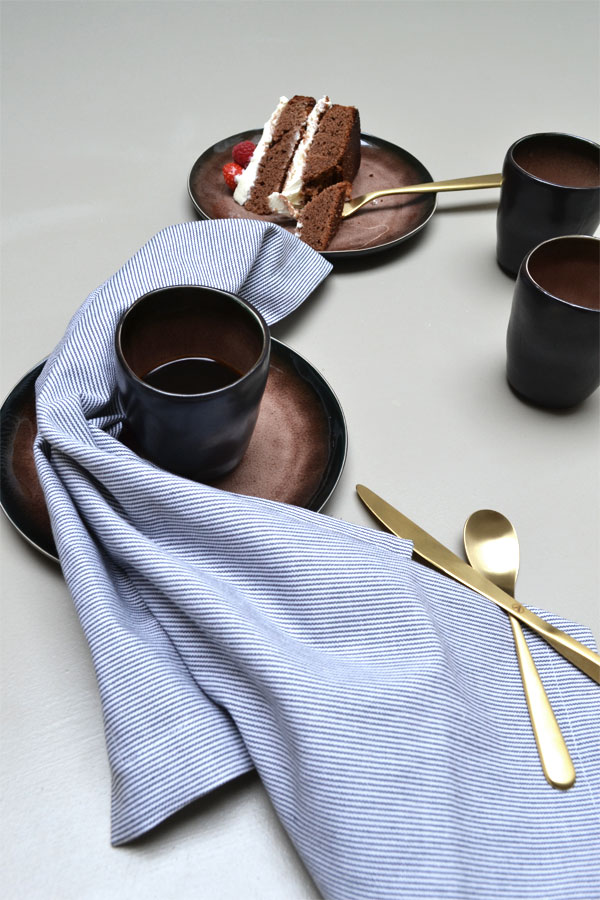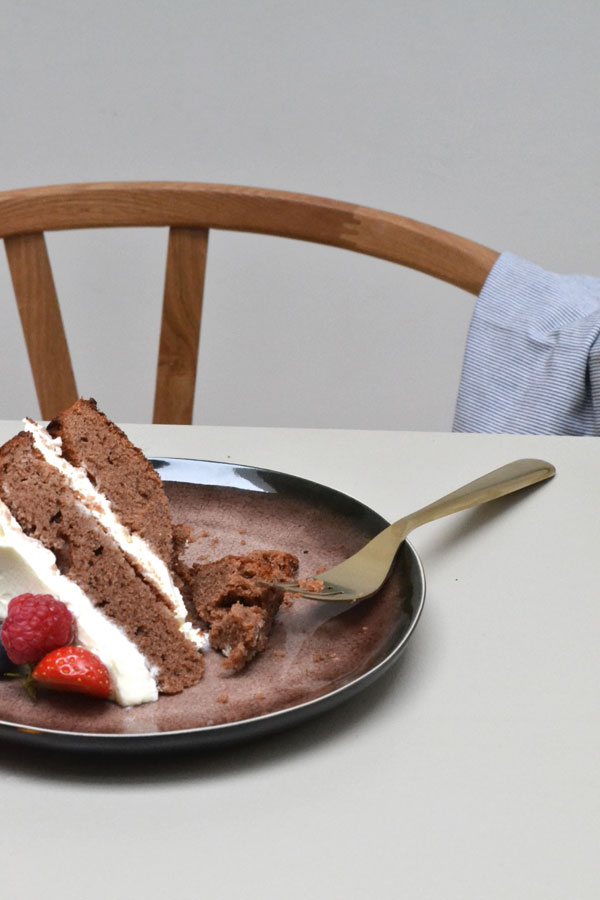 TABLEWARE | Pure by Serax via Amara
CUTLERY | Paloma cutlery set, exclusive by Amara
NAPKINS | Lexington, Oxford napkins via Amara
STYLING & PHOTOGRAPHY | Annie Kruse

Follow Stylejuicer with Bloglovin


This post is sponsored by Amara. I only work with products and services I truly love and all opinions are my own.