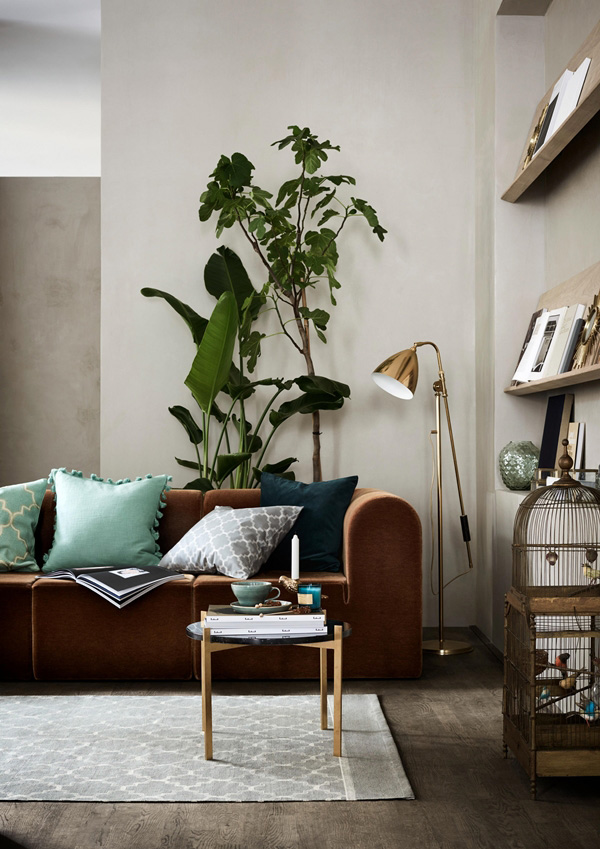 Have you noticed it's not very christmassy on the blog – yet!? Somehow I can't find my Christmas mojo and instead I'm being drawn to Spring 2017 already as you can see in these stunning images by HM Home.
Maybe it's because we're heading off to the Canary Islands next week swapping Christmas jumpers for t-shirts and turkey for paella. And you know what? I'm totally fine with it and happy to skip the Christmas vibes this year.
2017 will be a big year for us with plans for renovations and moving home so no surprise these images struck a chord with me.
Styled by Lotta Agaton and photographed by Pia Ulin HM Home shows how trends are subtly moving on. Copper is being replaced by brass, stark white by beige / grey neutrals and though blue is still strong green is creeping in via accessories like ceramics, cushions and bedding. Plants and greenery in the home is still a massive trend and the whole look is much warmer and cosier than it has been for years.
Can we fast forward to Spring please!?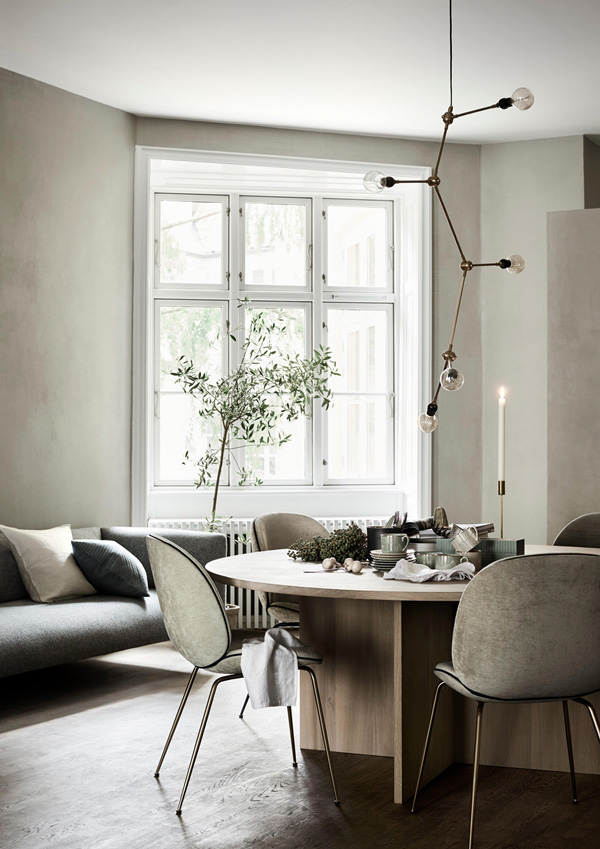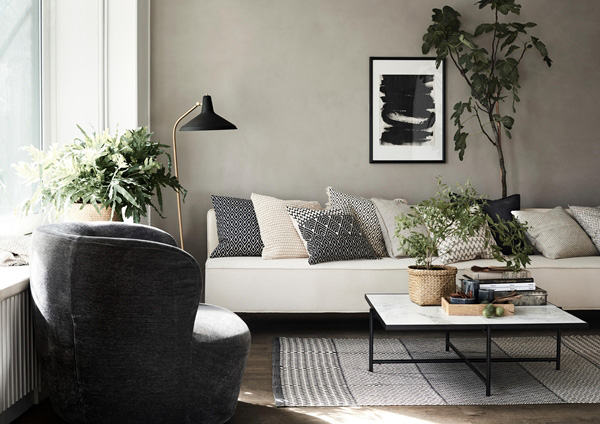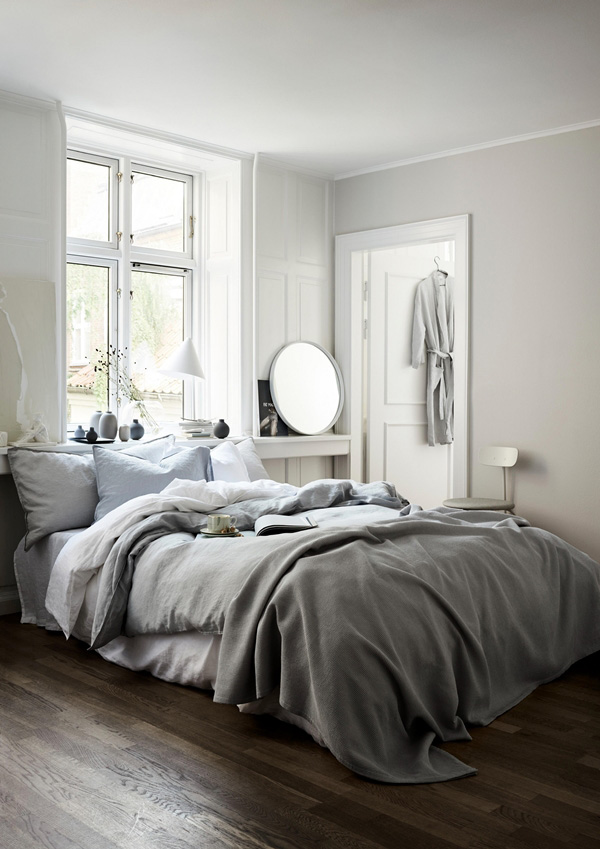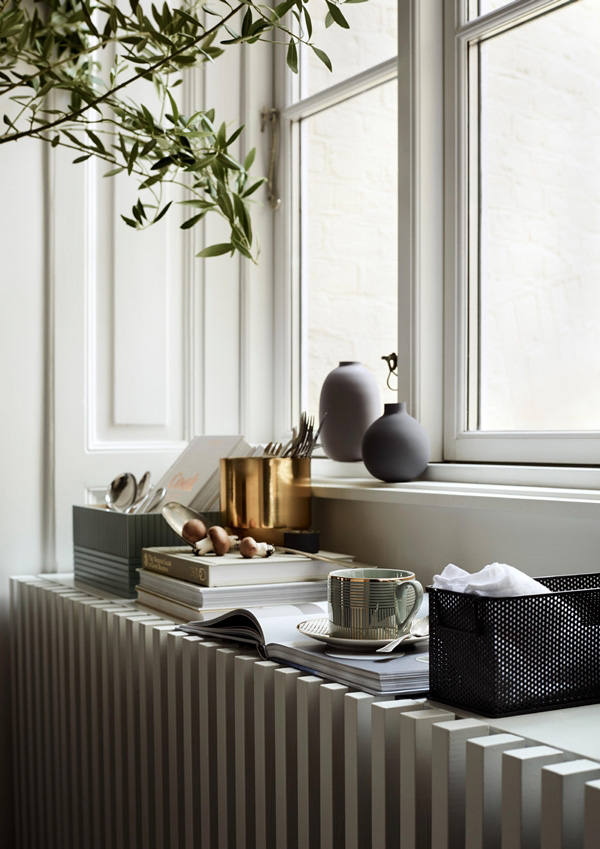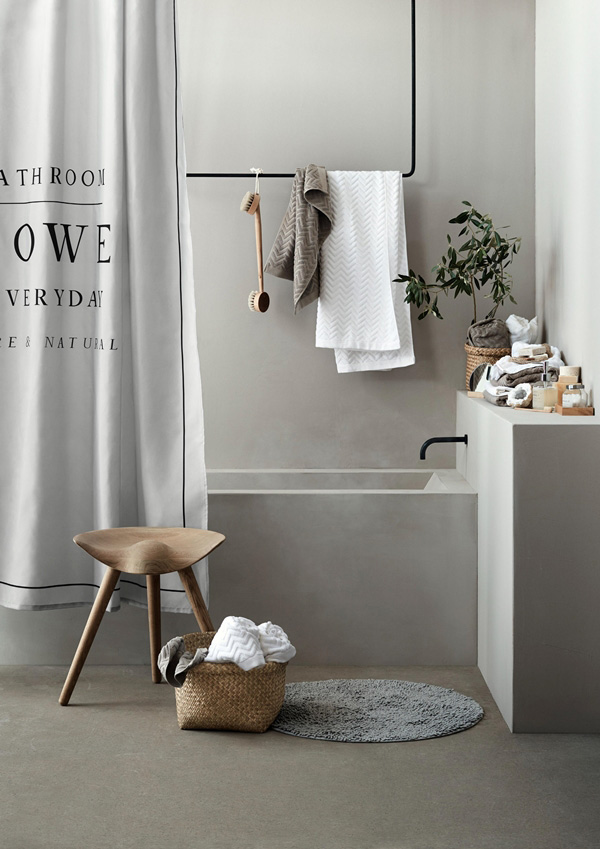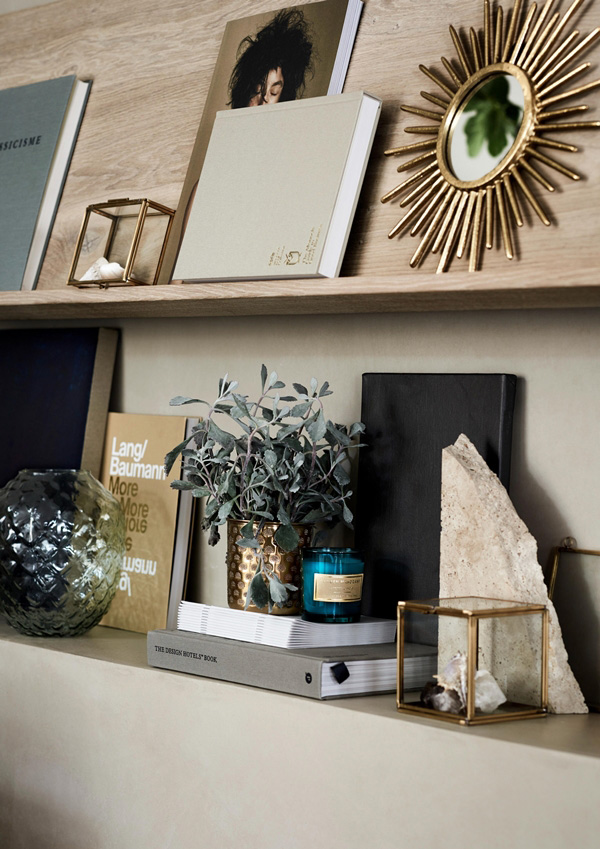 MORE INFORMATION | HM Home
ART DIRECTION | Therese Sennerholt
STYLING | Lotta Agaton
PHOTOGRAPHY | Pia Ulin

Follow Stylejuicer with Bloglovin