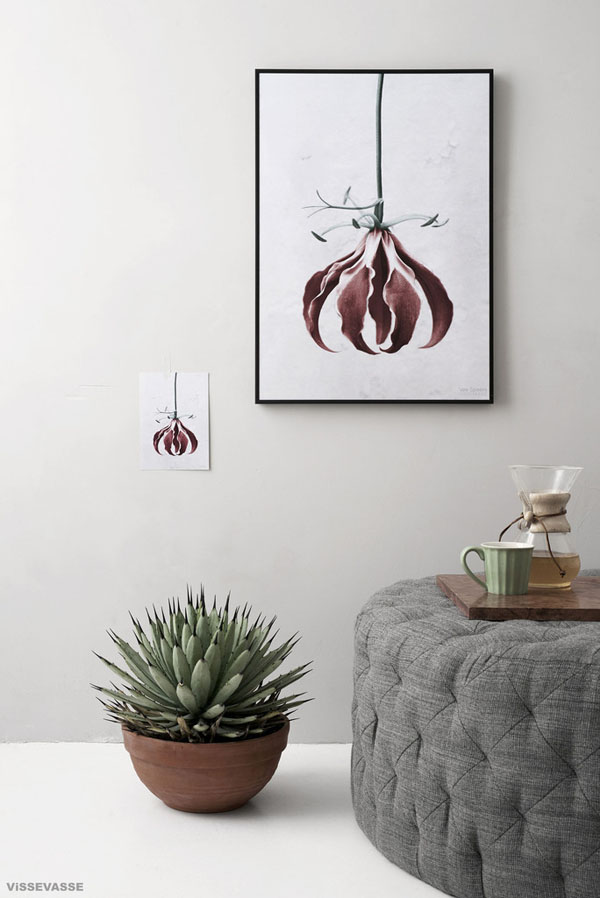 I'm not sure if I'm more in love with the beautiful styling by Gitte Christensen or the actual botanical portraits by Vee Speers. The soft lighting, pastel colours and simple modern styling sits perfectly with the detailed portrait of the four different plants and flowers.
The Australian artist is based in Paris and you might be familiar with her series Thirteen and The Birthday Party which seems to pop up in all the stylish spaces around the world.

Her new series titled Botanica is available through Danish company Vissevasse and you can purchase posters (50x70cm) as well as post cards (15x21cm) of these gorgeous portraits.
The best thing is they don't need watering or any looking after – perfect for a plant phobe like myself.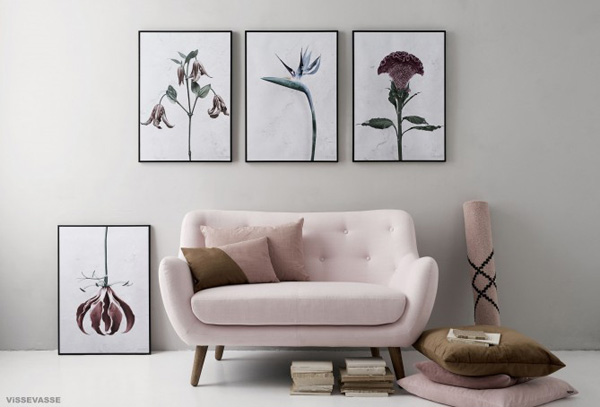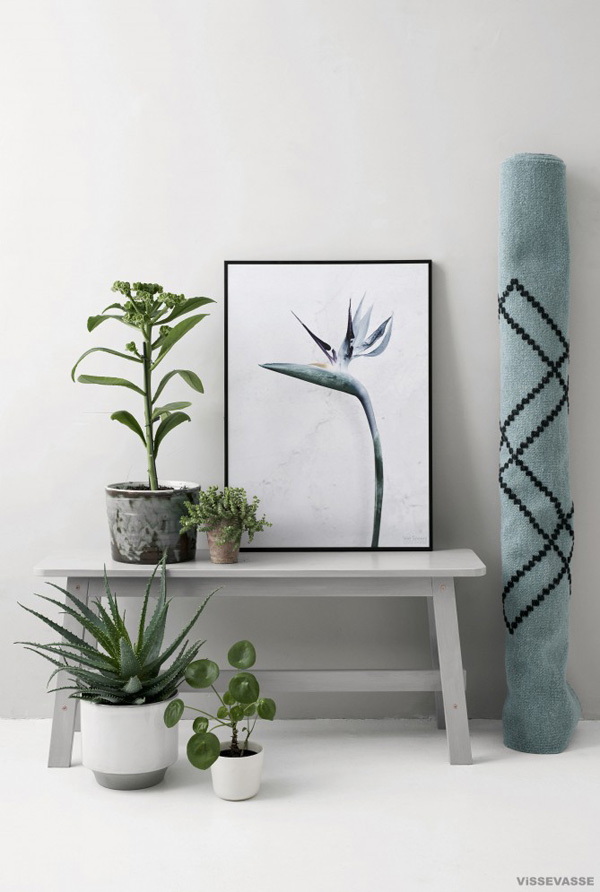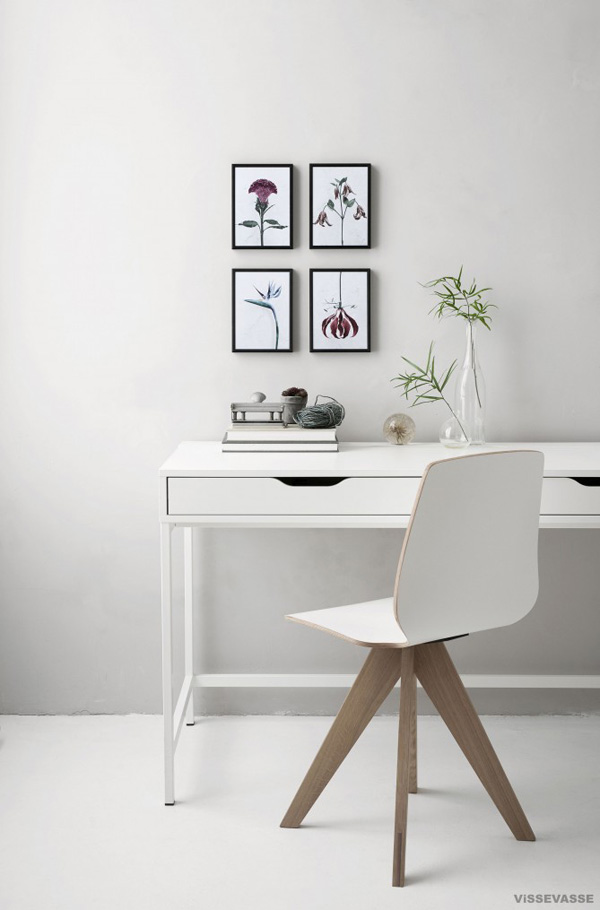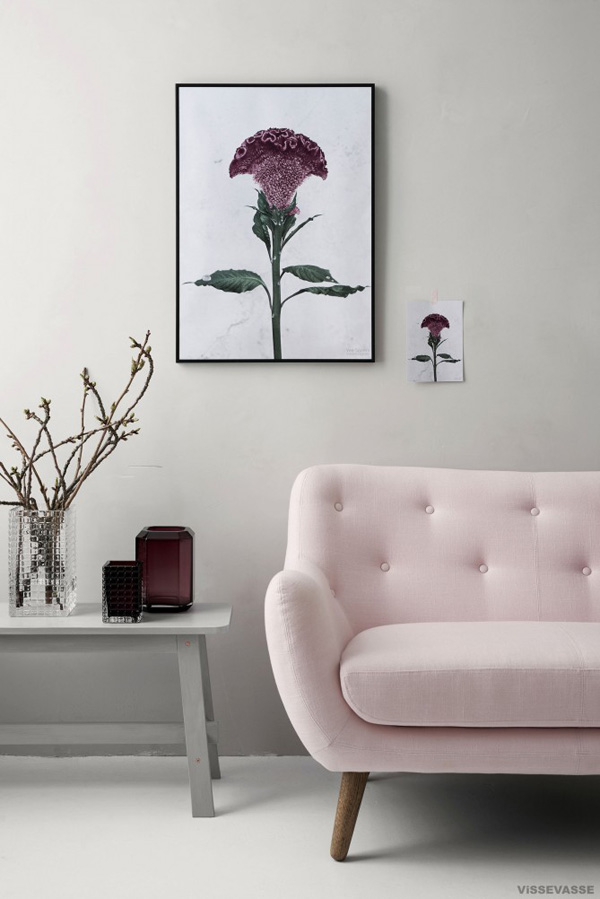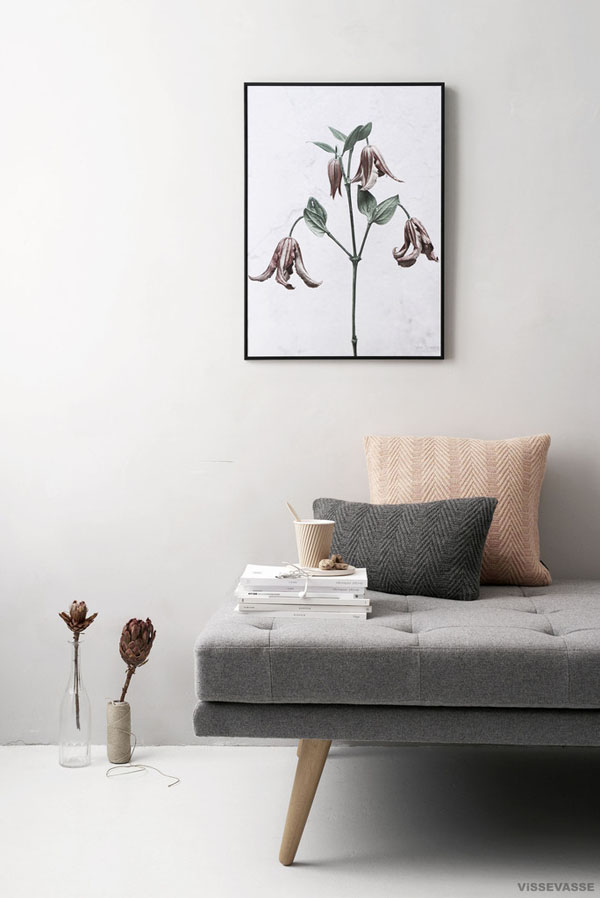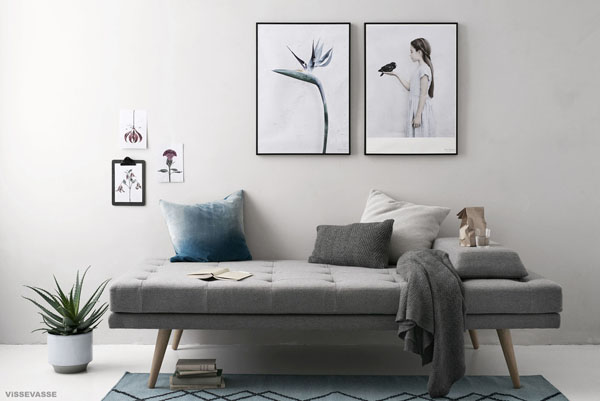 MORE INFORMATION | Vissevasse
STYLING | Gitte Christensen
PHOTOGRAPHY | Pia Winther

Follow Stylejuicer with Bloglovin