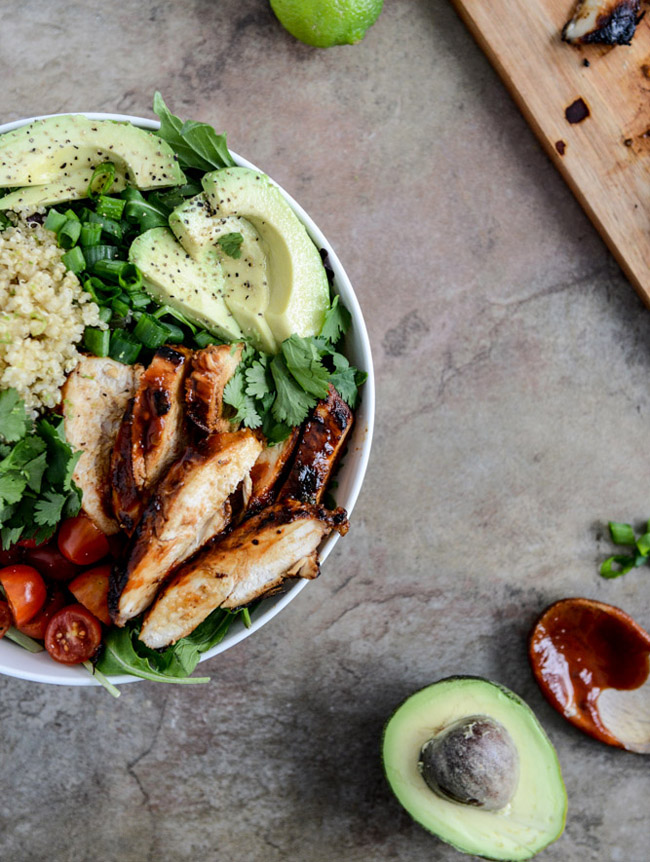 I'm not a natural cook. I need a plan, commonly known as a recipe I believe and I need inspiring, mouth-watering photography of the end result. If I get a portion of humour and entertainment with that, even better. I'm practically skipping to the supermarket to get the ingredients and beaming in anticipation of recreating that amazing dish.
Jessica Merchant of How Sweet It Is ticks all my boxes. She's funny, self-deprecating, takes beautiful photos of her delicious recipes and a total inspiration to me in the kitchen.
I also found a lovely interview where she talks about her daily routine on Rachel Cooks. It's quite an eye-opener to hear how hard she works and that she deep cleans her kitchen every day! I love her advice to other (food) bloggers too:
"Do it because you love it, don't expect to make money, be involved with the community, support other bloggers and stop comparing yourself. There is room for everybody."
A beautiful attitude showing generosity and definitely the only one to adopt if you want to play this blogging game. For the full interview head over to Rachel Cooks Blog.
So, after this introduction I want to share Jessica's honey chipotle chicken recipe with you today as it's a welcome change for me from all those winter warmers and hearty something or other. I'm dying for some healthy greens and love the combination with that delicious smokey Mexican flavour chicken.
HONEY CHIPOTLE CHICKEN RECIPE BY HOW SWEET IT IS
INGREDIENTS:
1 pound boneless, skinless chicken breasts
1/4 teaspoon salt
1/4 teaspoon pepper
1/4 cup olive oil
3 tablespoons adobo sauce, from a can of chipotles in adobo [if you live in the UK you can use chipotle paste and add olive oil or use chipotle sauce]
2 tablespoons honey
1 tablespoon dijon mustard
1 tablespoon honey mustard
2 tablespoons chopped fresh coriander
4 garlic cloves, minced
Salad
6 cups spring greens
1/2 pint cherry tomatoes, halved
1/4 cup torn fresh coriander
4 green onions, sliced
1 avocado, sliced
1 lime, juiced
1 tablespoon olive oil
1/2 tablespoon honey
Lime Quinoa
1/2 cup uncooked quinoa, rinsed
1 cup chicken or vegetable stock, or even water
1 tablespoon coconut oil
1 lime, juiced and zest freshly grated
1/4 teaspoon salt
1/4 teaspoon pepper
DIRECTIONS:
Add the chicken breasts to a baking dish or ziplock bag and season with salt and pepper. In a bowl, whisk together the olive oil, adobo, honey, mustards, cilantro and garlic. Pour the marinade over the chicken, covering it evenly. Place it in the fridge and marinate for at least 2 hours, or even overnight.
When you're ready to make the meal, heat a large nonstick skillet over medium-high heat. Add a tiny bit of olive oil and add the chicken, then cover the skillet and cook until the chicken is deeply browned on both sides and cooked in the center, about 6 minutes per side.
To make the salads, add the greens in a large bowl and toss them with a sprinkle of salt and pepper. Add the chicken on top along with the quinoa, the tomatoes, cilantro, green onions and avocado. Drizzle the bowl with the lime juice, olive oil and honey. Serve!
For the lime quinoa add the quinoa and stock (or water) to a saucepan over high heat and bring it to a boil. Once boiling, reduce the heat to low and cover the pot. Cook for about 15 minutes, or until all the liquid is absorbed. Stir in the coconut oil (you can swap butter), lime juice, zest, salt and pepper.

MORE INFORMATION & PHOTOGRAPHY | How Sweet It Is