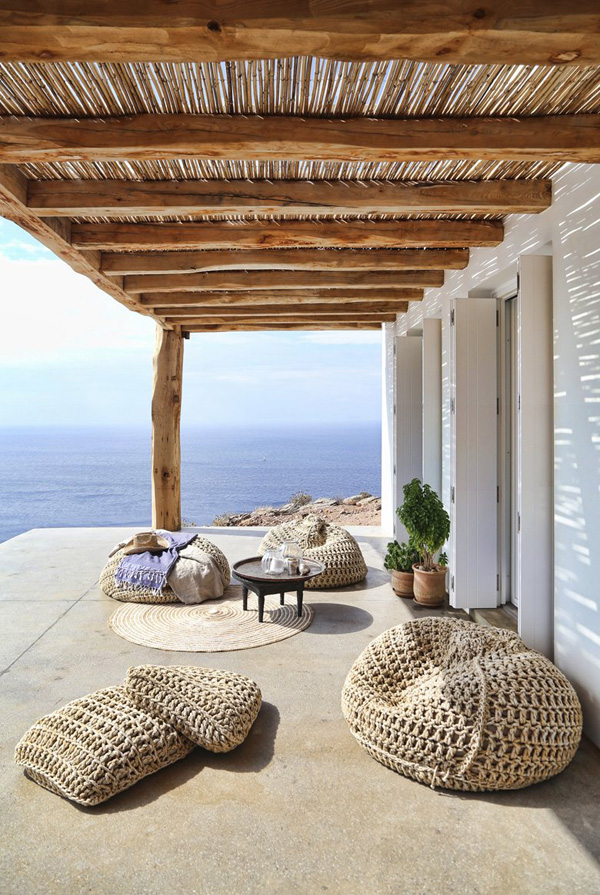 Situated on the island of Syros in Greece this dream holiday home sits in the most breathtaking spot overlooking the bay of Plagia.
Simple and contemporary the summer house makes the most of the views and the outdoor area follows the landscape through a series of steps leading to stunning relaxation areas and an infinity pool that might bring on a mild case of vertigo.
The modern rustic open-plan kitchen caught my eye – in particular the in-built cupboard that houses crockery and glassware as well as coffee machine and kettle which can be easily hidden by closing the beautiful solid wooden doors. A great solution for a home that has four additional guest houses no doubt catering for numerous friends and family.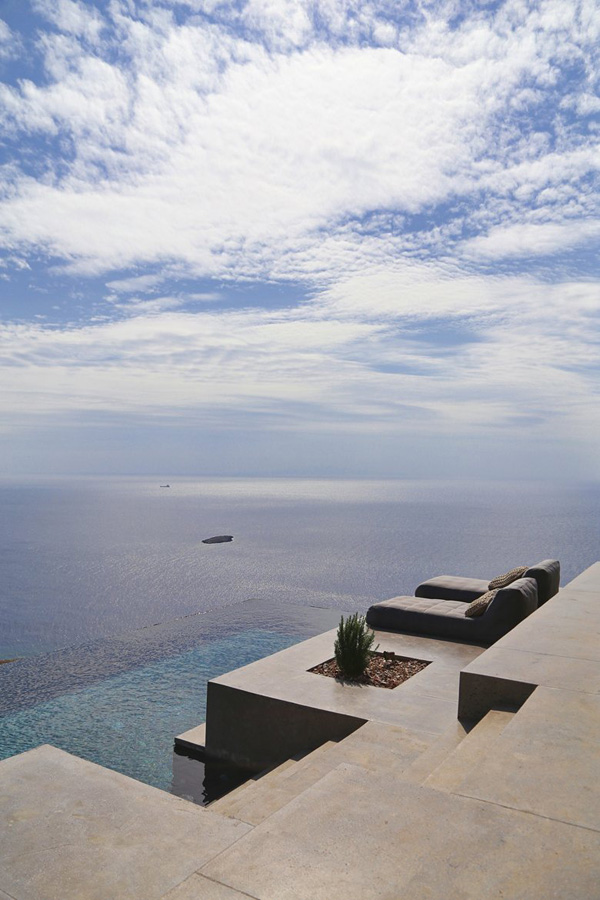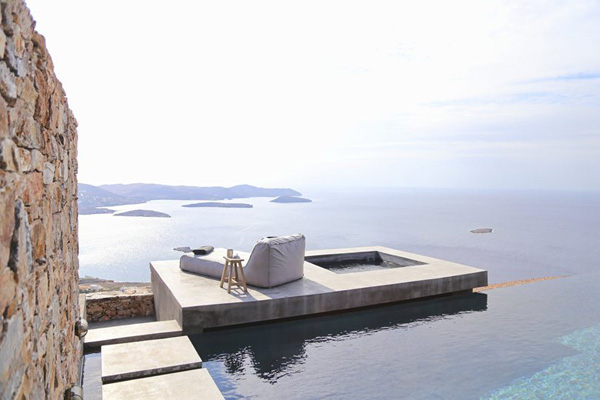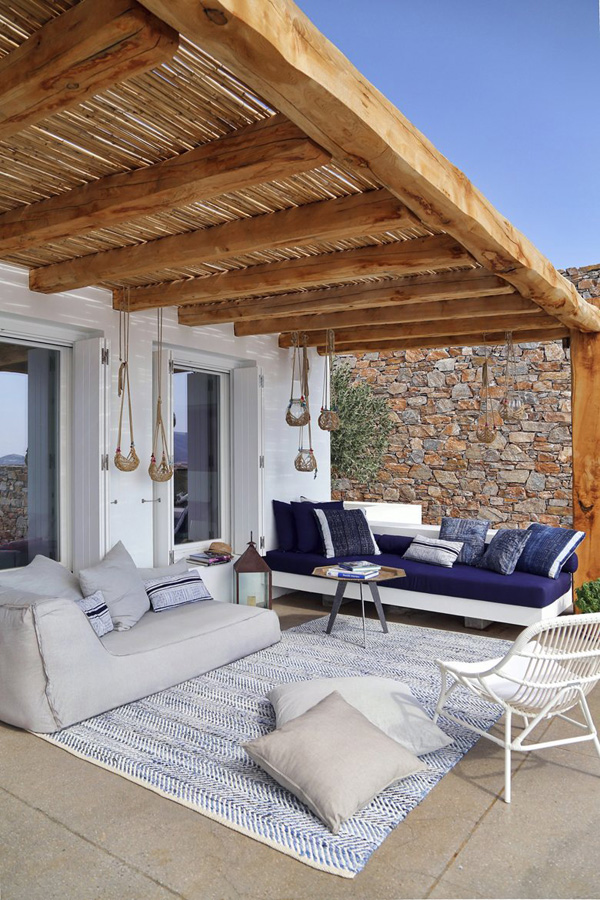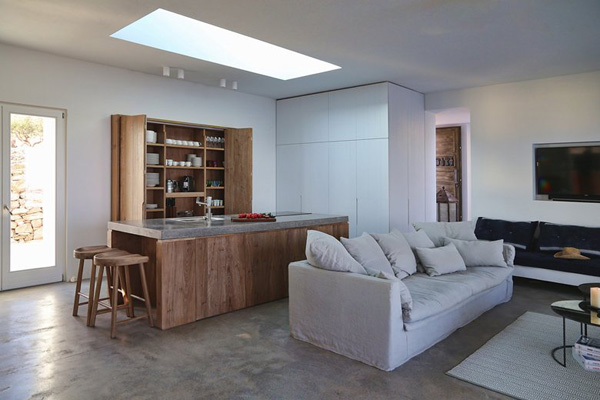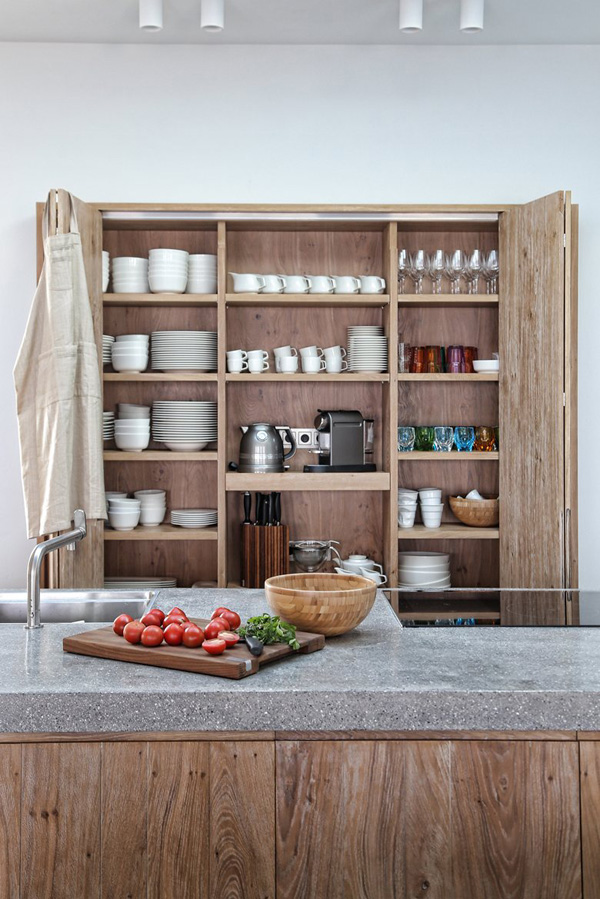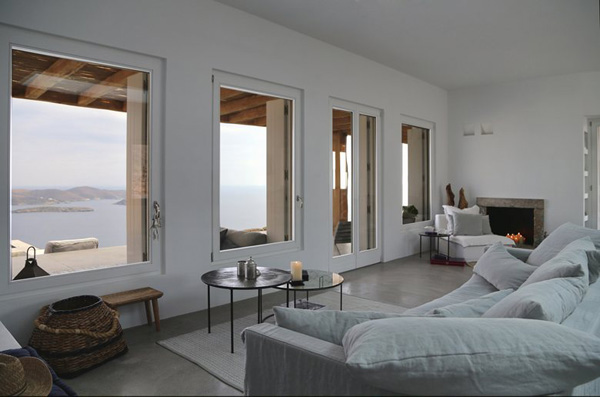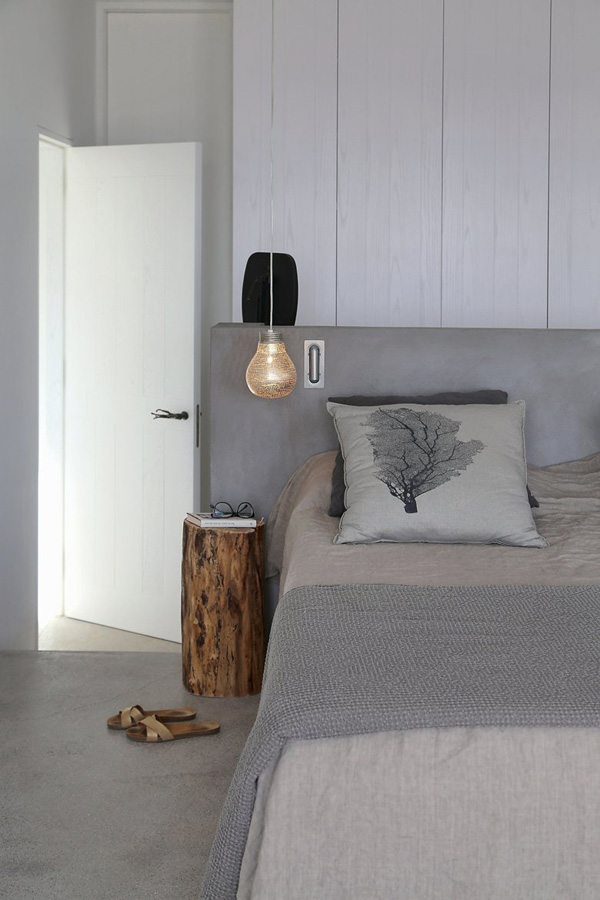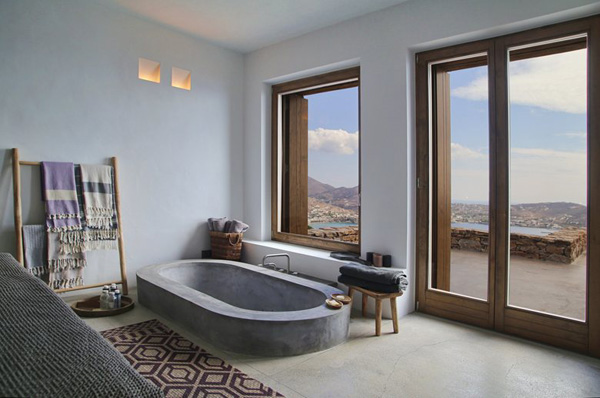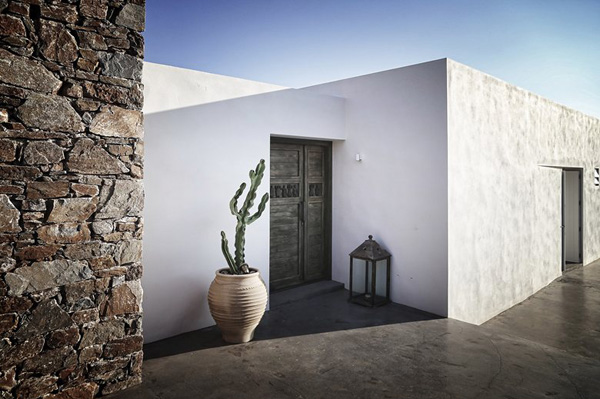 VIA | Archilovers