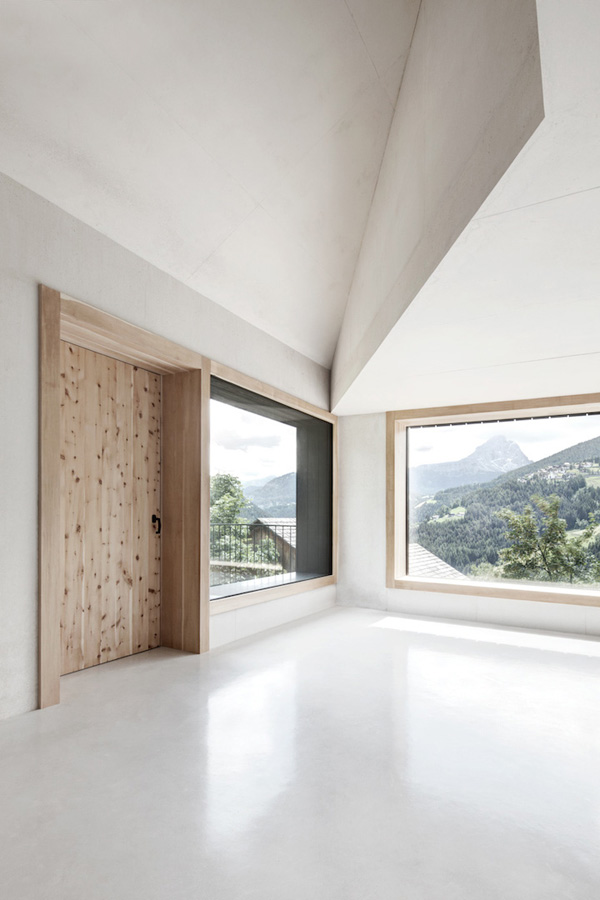 Are you ready for some architecture? I've got just the right project for you today – a contemporary take on traditional alpine cabins.
Located in South Tyrol and designed by Pedevilla Architects this is the architects own family residence with an adjacent holiday rental. A smart move as the project has already been nominated for a few awards and I imagine will receive a lot of press over the next year hence there'll be a lot of demand to inspect and experience the architecture as well as the breathtaking location.
The first thing that struck me was the contrast between the dark exterior and the bright interior with lots of light flooding in through large windows which also provide the most stunning views over the mountains. Great emphasis has been placed on sustainability and using local materials like local stone and alpine larch.
The house captivates with interesting angles and views of the surrounding landscape with no traditional beams in sight. Instead there is a wonderful mix of materials on display with untreated local timber floors, door and window frames contrasting with concrete walls and large glass windows. I love the sleek interior with large and small details like the double height living space, an open timber frame doubling up as a book shelf and wall and a thick rope as a handrail.
A place to fall in love with and one that architecture and design enthusiasts have a chance to experience for themselves. Just follow this link and book your stay at La Pedevilla.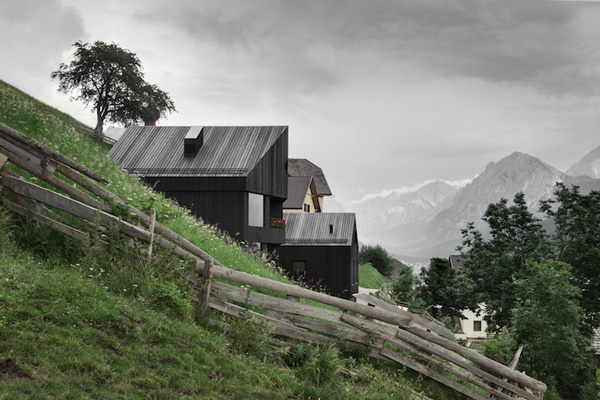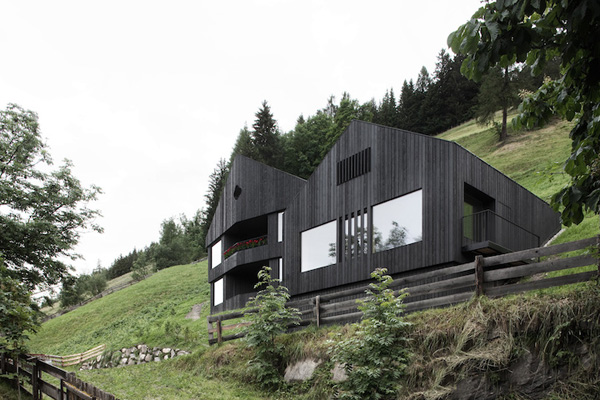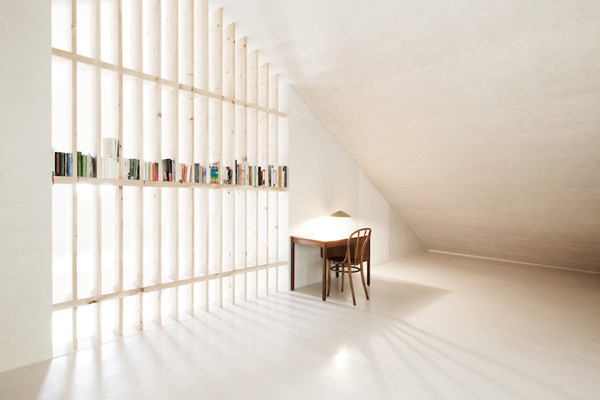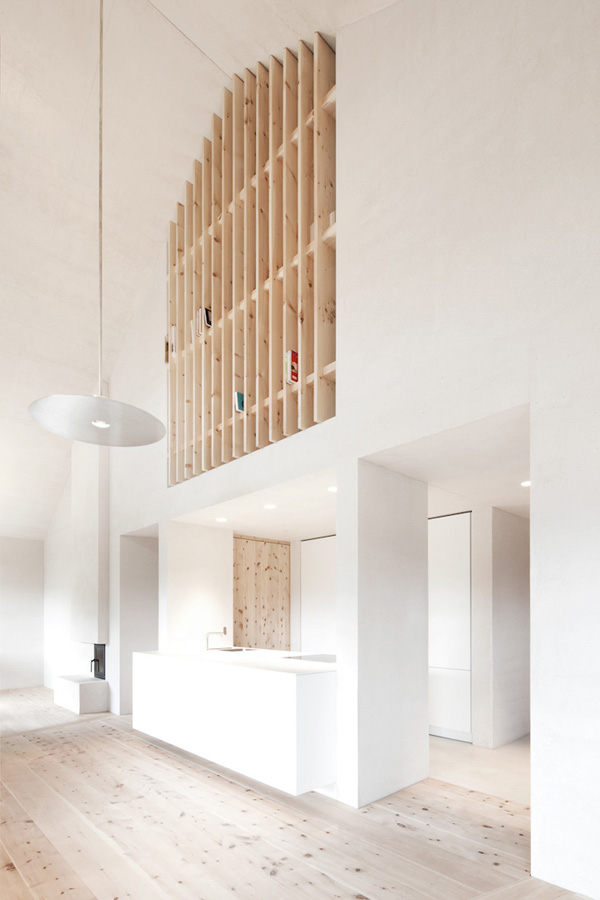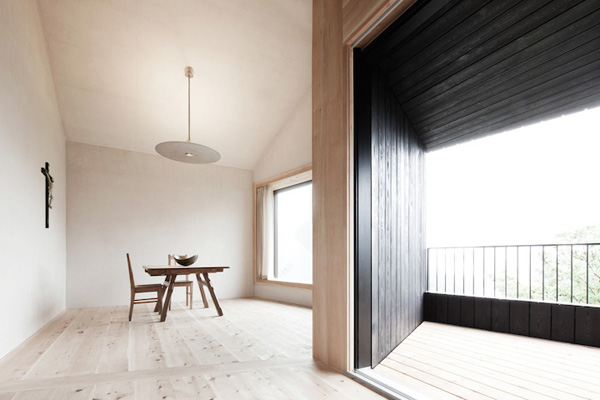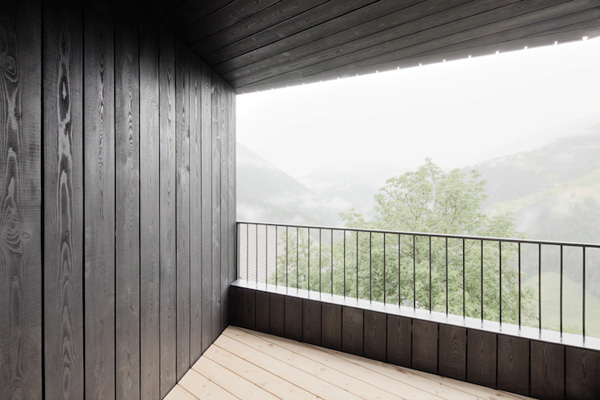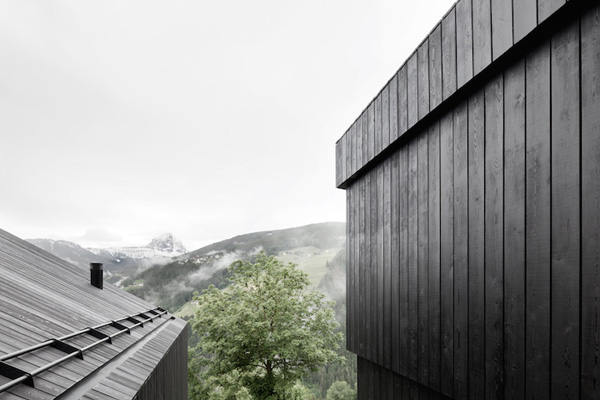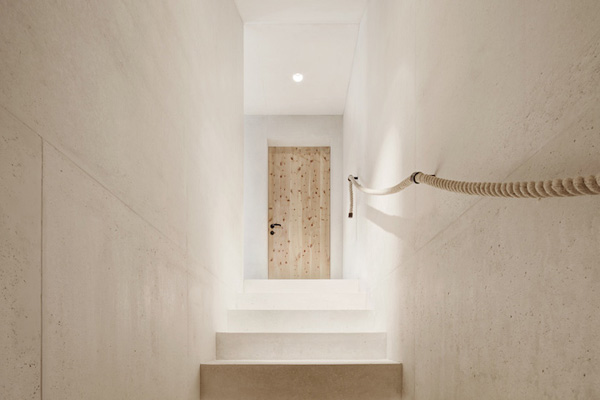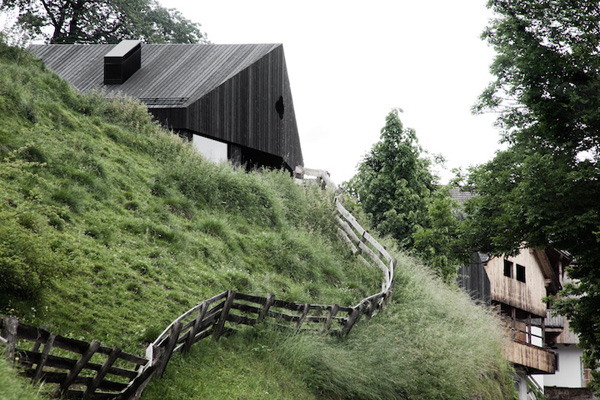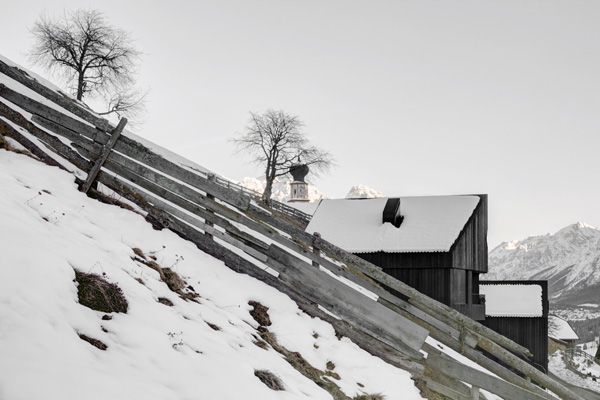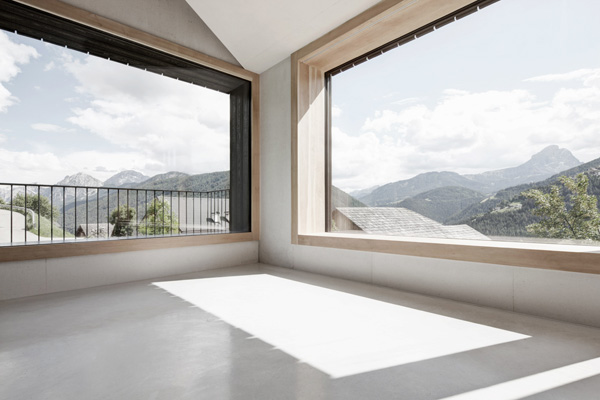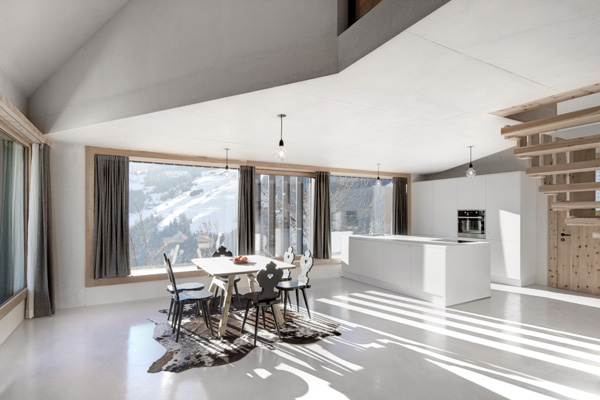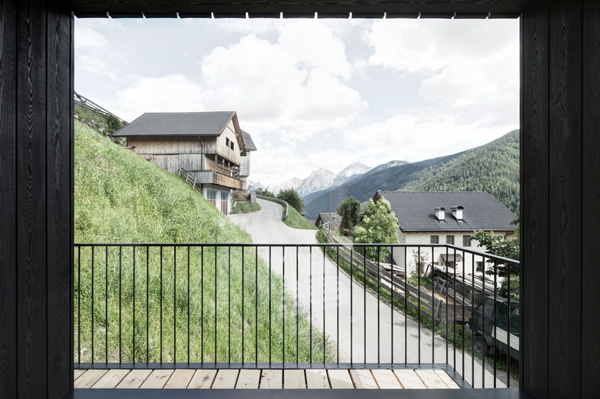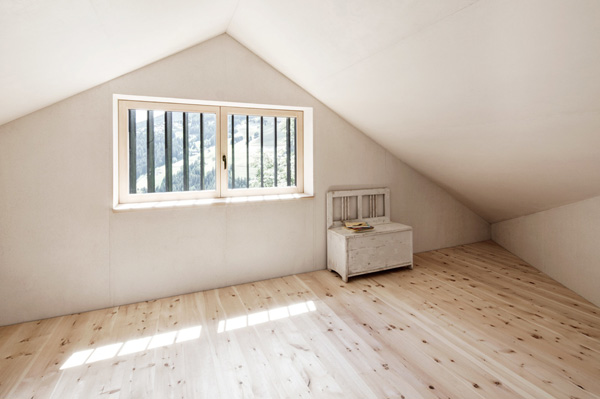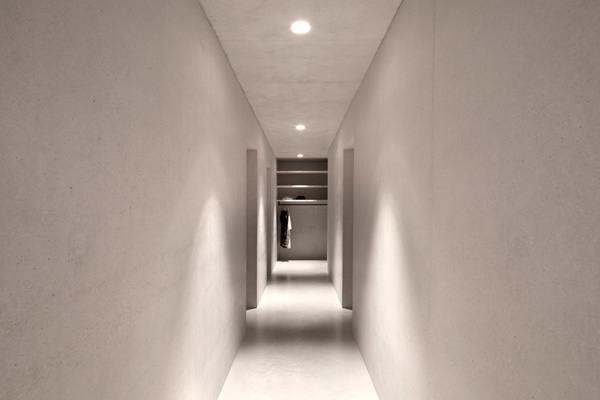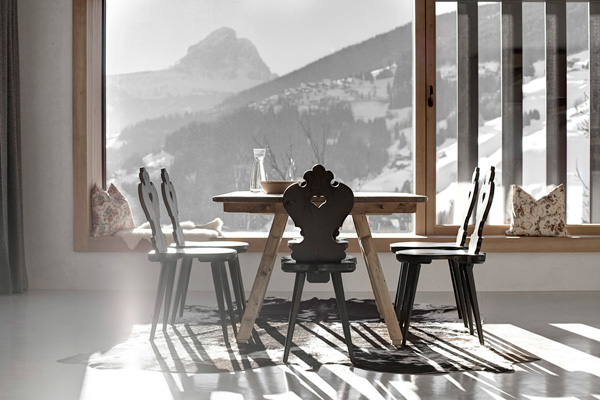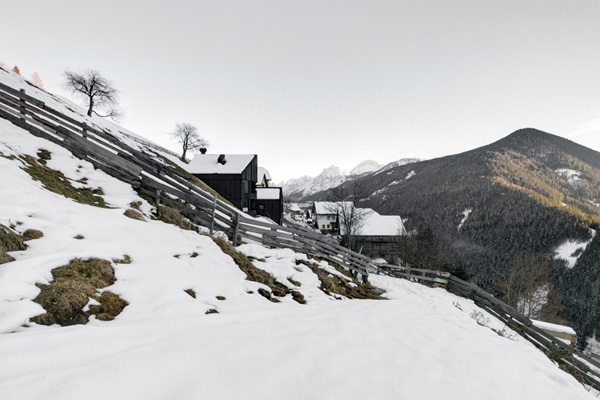 ARCHITECTURE & PHOTOGRAPHY | Pedevilla Architects
BOOK YOUR STAY | La Pedevilla

Follow Stylejuicer with Bloglovin